Featured Shop | GAUGUO Women's Apparel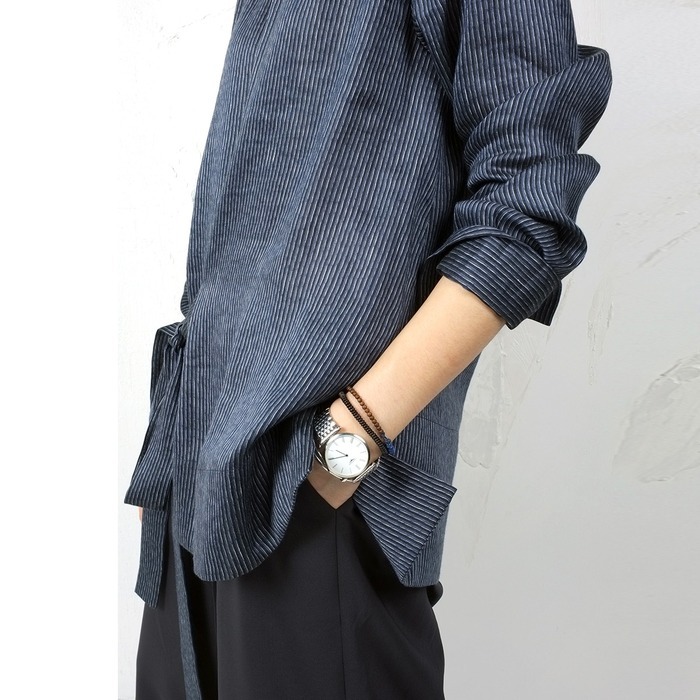 Gauguo adores nature, respects materials, and appreciates the dreams and passion that people bring to this world. Founded by two creatives from Beijing Institute of Fashion Technology and Zhejiang Sci-Tech University, Gauguo is a clothing and lifestyle brand that follows the course of nature and encourages an independent, mindful way of living. Their warm sentiments of life can be felt in their clothing, accessories, jewelry and home and living designs. Now the Gauguo founders are here to tell us more.
What is your design philosophy?
Our style is neat and tidy, simple yet powerful.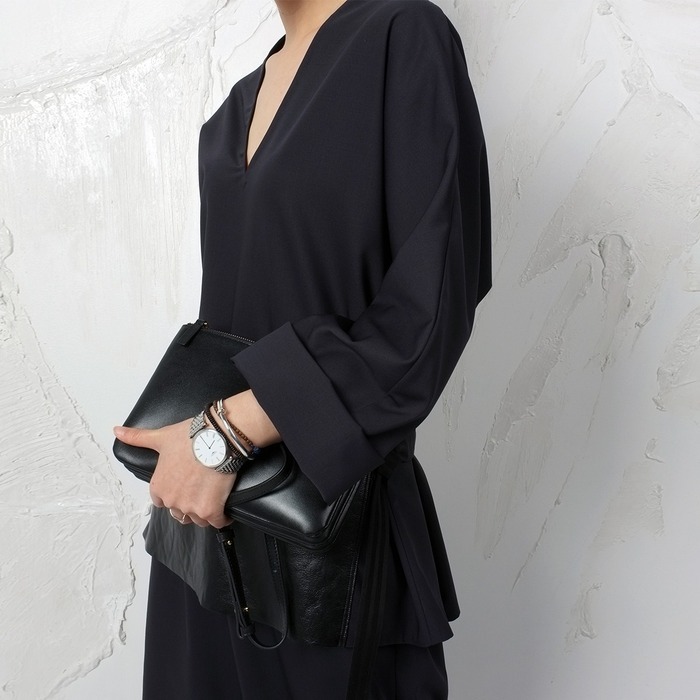 Gauguo clothings are functional with uncompromising design and aesthetics. We respect and work with the nature of materials as much as we strive for top craftsmanship. Our underlying value is that wherever life takes you, you are never far from your dreams. And so, clothing, jewelry, accessories and home goods are companions that help us focus on the life that each of us are creating.
What does it mean to respect materials?
It is to work along the nature of each material. This is the most natural way for creative expression, as well as the most simple, appropriate and powerful.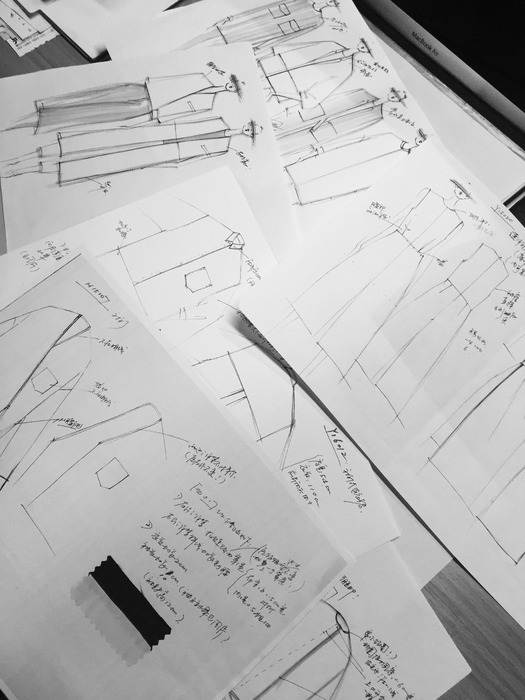 Everything invokes feelings, and so the most direct way to express these feelings is through the inherent shapes and qualities. Speaking in the language of the materials is the most powerful way to communicate and connect. For example, we explore our first impression of a fabric diving deep into its texture and its interaction with air, and start designing accordingly. Not only is this the most natural, appropriate and powerful, it also stands for a balance we're continuously striving for.
What inspires you?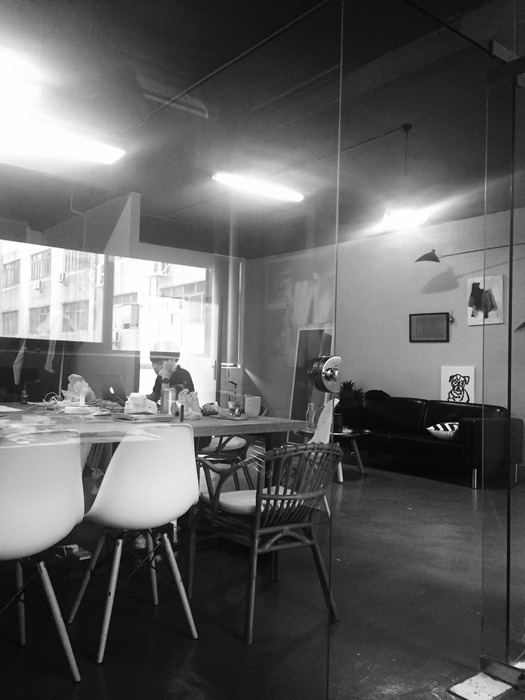 My inspirations come from the people around me, the things that makes life unique and hopeful, and all the things that make life a quest and a struggle. For me, design is the passion to experience life to the fullest and create my ideal way of living. I grow Gauguo as a brand to reach that dream and to enrich other's lives.
What does way of living mean to you? How does design reflect your way of living?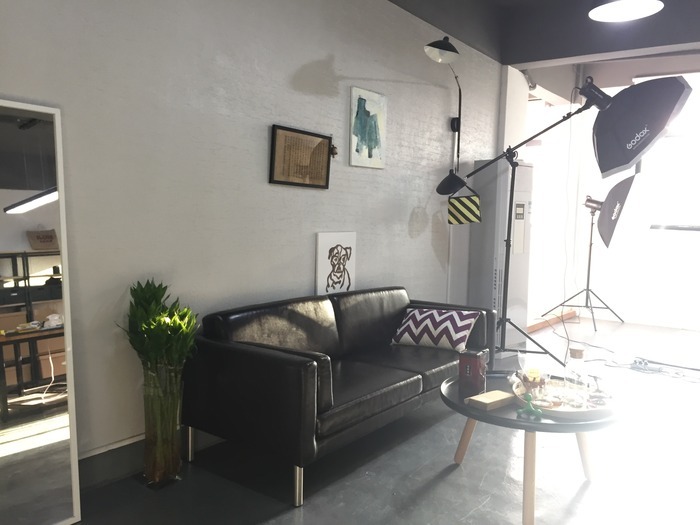 I think a way of living is a very modest term which we can't force a definition upon. But I do believe if you are fully present in all the human interactions and life's events, life will never let you down. That's the kind of design we are creating—also unassuming, but very focused on things like fabric choices, cuts and patterns, and crafts and techniques. That's all there is.
What is your top recommendation from Gauguo?
We highly recommend our Linen Wide-leg Jumpsuit.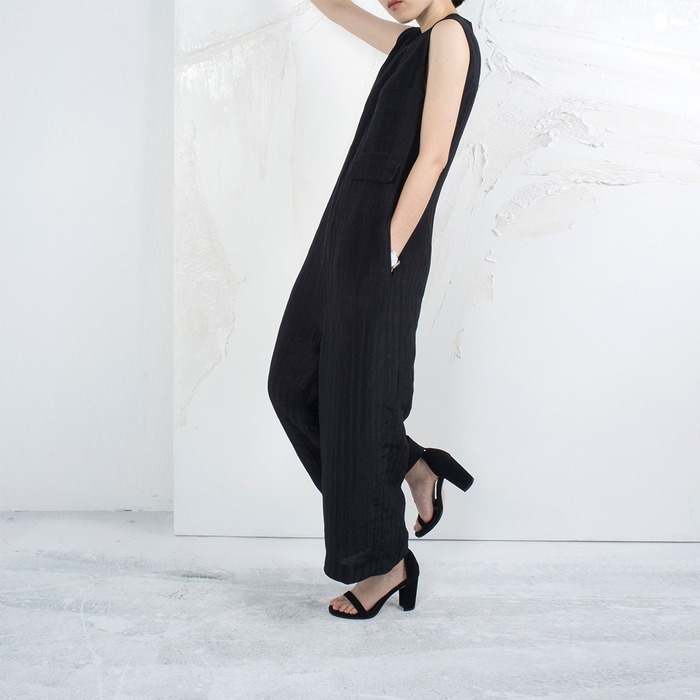 This jumpsuit is made with a premium silk and linen blend. It's comfortable to the skin and holds its shape nicely on the outside. The wide legs and lean, crisp look make it our top recommendation this season!
How do you deal with creative blocks?
Take a vacation and go do what I please!
Please offer some words of wisdom to up-and-coming designers.
Doing the things you love is full of joy. If you enjoy it, be persistent, because one day good things will happen!
Features Shops for women with style!
► ► ► Featured Shop | LLANO
► ► ► Featured Shop | DOUBLE-X
► ► ► Featured Shop | Treat Anything Tactile
Translation: Melissa
We at Pinkoi always cite the bloggers, designers, and content creators whose ideas we post. Any missing credit is unintentional and will be corrected upon notice. If you wish to share our content for personal use, please do so under these conditions:
Give Pinkoi credit and include a direct link to Pinkoi.com.
Must stay true to the original article; no word, picture, video and logo can be altered or added.
Read full ethics policy