6 Love and Equality Quotes to Inspire Everyone
Love is the most natural thing for any human being, and it shouldn't be something we need to fight for. (Read stories about love.) It exists in everyday life, and lasts long after the holidays are over. Let these LGBT quotes and mission-driven designs inspire us to love without boundaries!
"In itself, homosexuality is as limiting as heterosexuality: The ideal should be to be capable of loving a woman or a man; either, a human being, without feeling fear, restraint or obligation." — Simone de Beauvoir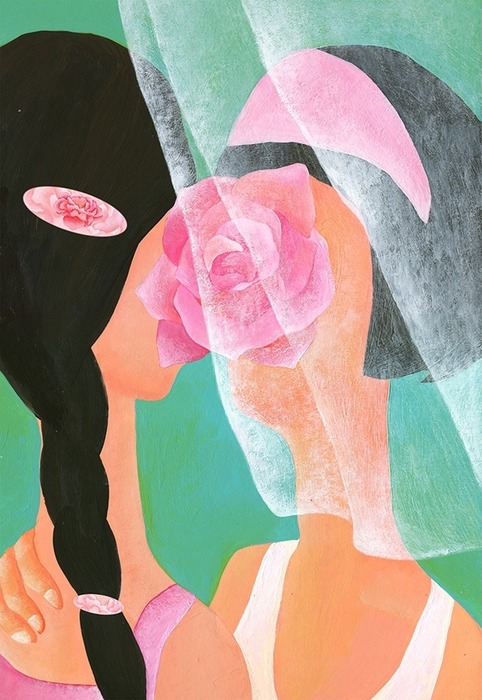 Untitled Acrylic Painting from OOXXO
From the designer: "Same-sex love behind a veil," a original painting for Liberty Times.
"Keep love in your heart. A life without it is like a sunless garden when the flowers are dead." — Oscar Wilde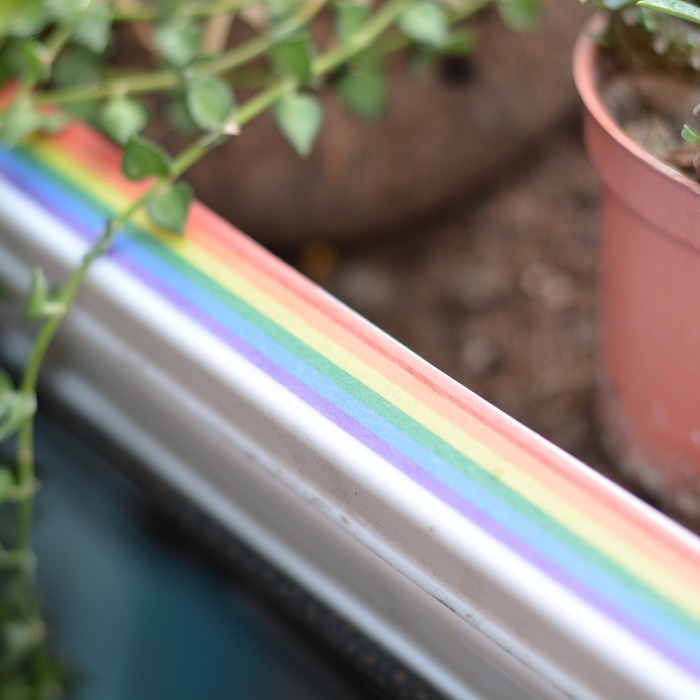 LGBT Pride Washi Tape from Haren Do
From the designer: "Sexuality, Power, Hope, Nature, Freedom, Spirit—the meaning of Rainbow Flag already exists everywhere in our lives."  
"If a bullet should enter my brain, let that bullet destroy every closet door." —Harvey Milk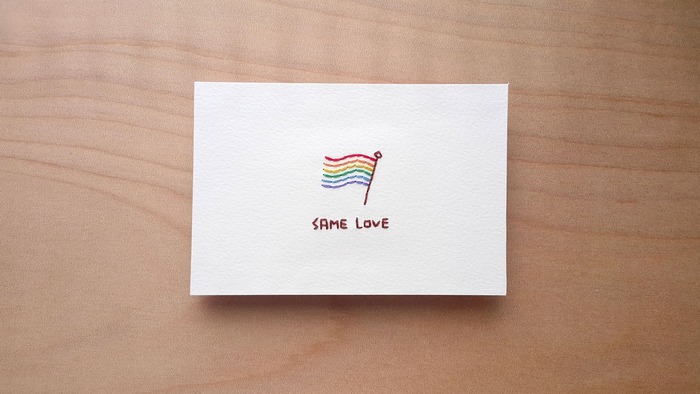 Same Love Stitched Card from Thirteen Nine
From the designer: "Platonic love, family love, animal love, romantic love…  Love is universal, and we are all the same, hoping to be happy and confident like the flying flag." A strong message to send.
"When all Americans are treated as equal, no matter who they are or whom they love, we are all more free." —Barack Obama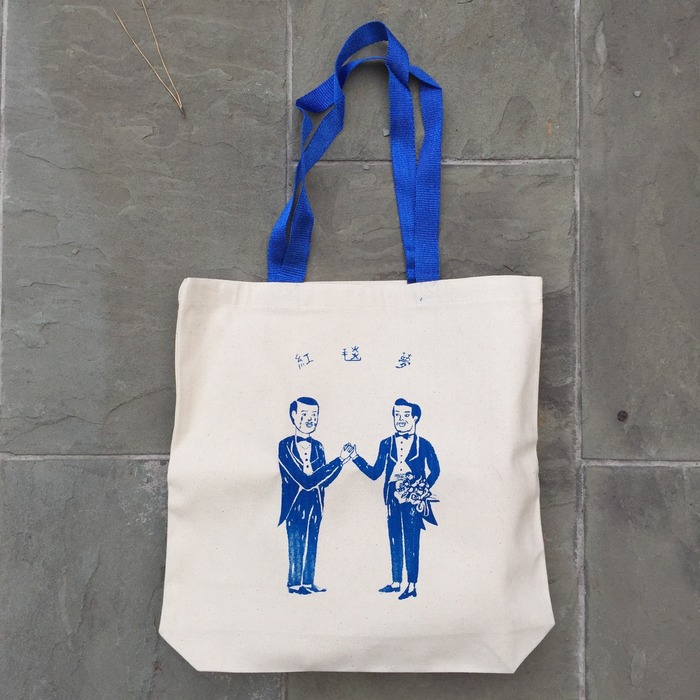 Blue Carpet Dream from Hope Studio
From the designer: "A dream of walking down the aisle." Carry your support on your tote.
"Love is like a friendship caught on fire. In the beginning a flame, very pretty, often hot and fierce, but still only light and flickering. As love grows older, our hearts mature and our love becomes as coals, deep-burning and unquenchable." —Bruce Lee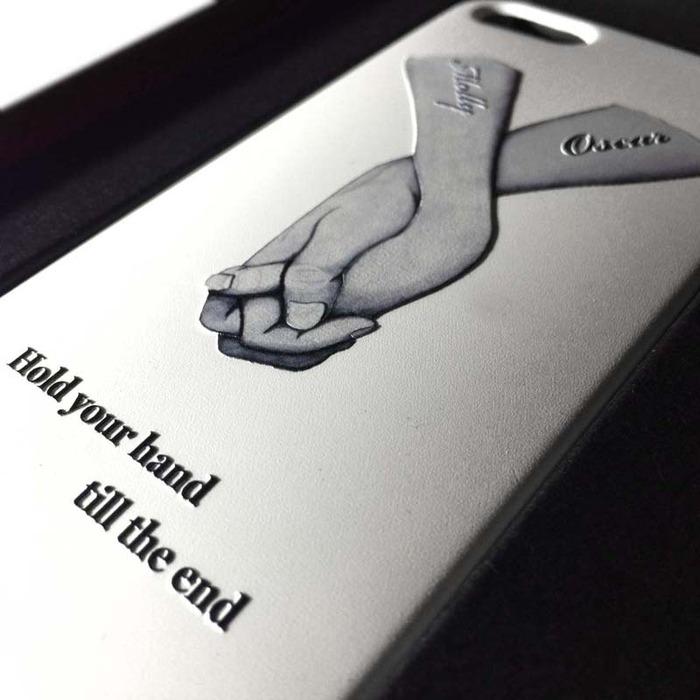 Hold Your Hand Till the End Phone Case from I AM I Boutique
From the designer: "Love & Appreciation and Felicity & Happiness to all lovers."
"If we cannot now end our differences, at least we can help make the world safe for diversity." —John F. Kennedy (1963)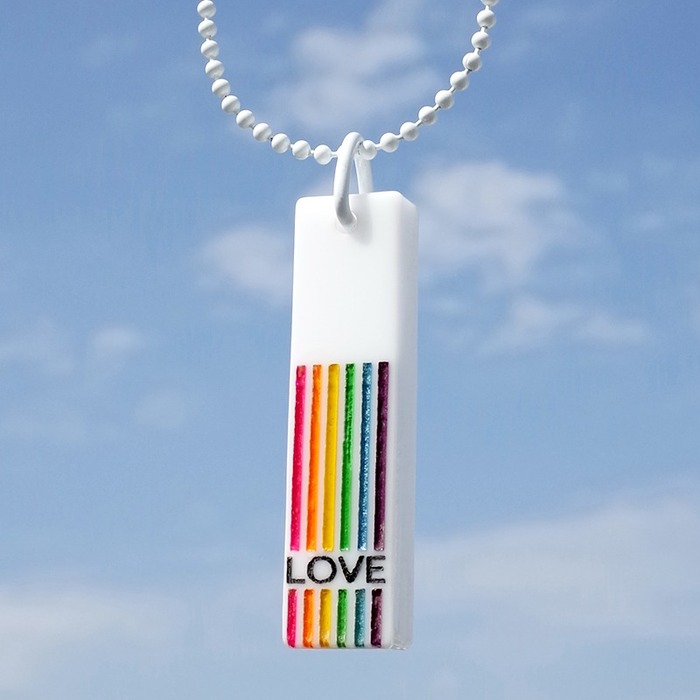 Rainbow Charm from Azure and Rainbow
From the designer: "The rainbow brings us together as we embrace diversity and aim to end discrimination!"
Isn't it powerful when people across time and space speak about the same dream? Remember to give your friend or partner some extra love today!
Like this article? You'll enjoy these designs!
► ► ► Love & equality
► ► ► Wave the rainbow flag
► ► ► It's all the same love
We at Pinkoi always cite the bloggers, designers, and content creators whose ideas we post. Any missing credit is unintentional and will be corrected upon notice. If you wish to share our content for personal use, please do so under these conditions:
Give Pinkoi credit and include a direct link to Pinkoi.com.
Must stay true to the original article; no word, picture, video and logo can be altered or added.
Read full ethics policy