Shop Next Door | Ponpie Bakery and Pie Shop
Tracing the sweet scent of strawberries, we found ourselves in Ponpie bakery and shop in Banqiao, Taipei, with the company of pastry fanatics Sylvia and Ivan. The boyfriend-girlfriend duo opened their shop in 2013 with the mission to share—from hand-picked local and imported ingredients to thoughtfully prepared pies and sweets, to the cozy home cooking experience filled with attention and care.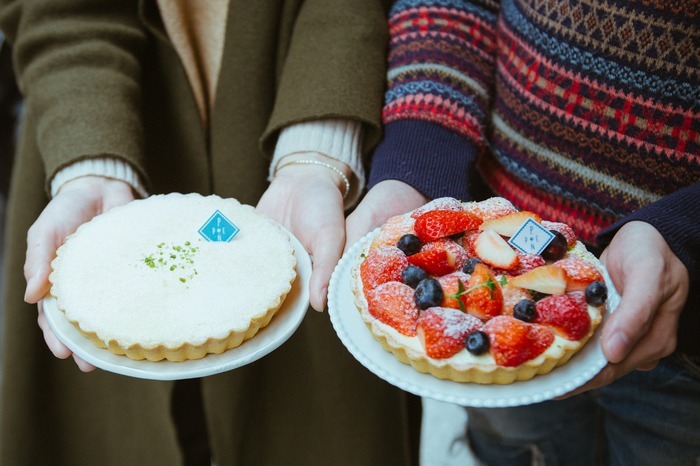 "I grew up watching my mom baking and cooking, pouring in her love for the family, and it planted a seed in me. It became my dream to share the same kind of love to more people." –Ivan
We snatched a table in Ponpie as Sylvia and Ivan shared their story. But first, pies. Let's check out the most popular pies at Ponpie!
Why do you say Ponpie is about sharing?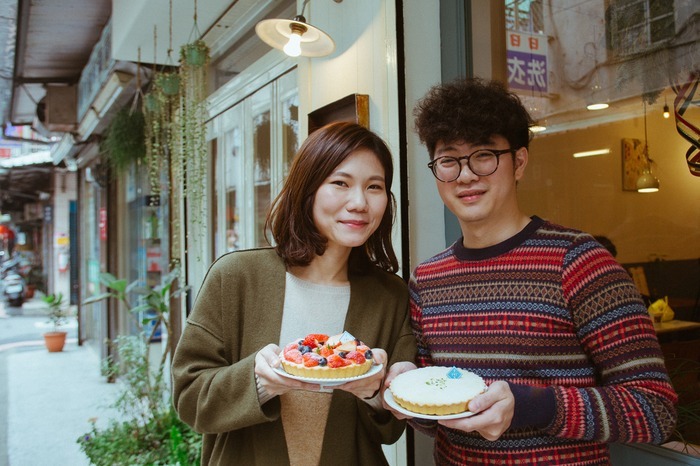 Ivan: Ponpie believes that sharing is caring! It is the reason we started Ponpie with pies—they are perfect for sharing. People can take a sweet, round pie filled with happiness and bring it to any occasion to share with friends and family.
How does it feel to run a business with your S.O?
Sylvia: It's not easy to start a business, especially with your significant other! We quarrel more than the average couple, but now we've learned how to work with it, and leave work at work. We have to, otherwise it would be too much.
Ivan: (scratches head)
What do you want people to get from Ponpie pies?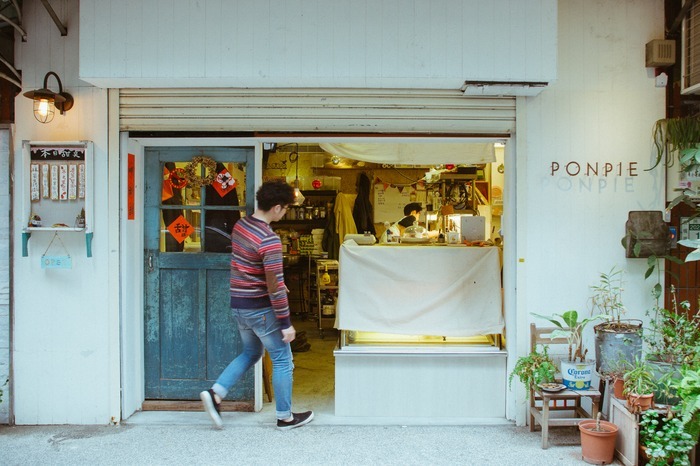 Ivan: We're lucky to be gifted with abundant fruits here in Taiwan, so we use a lot of fresh fruits in our pies for people to enjoy and appreciate.
Ponpie and Pinkoi go way back. Tell us the story!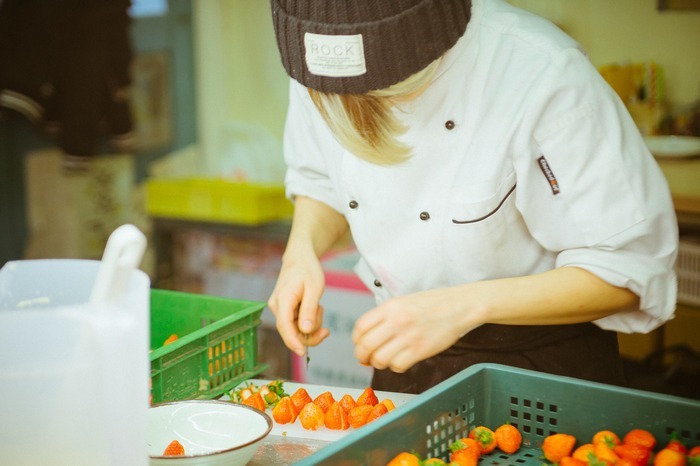 Pinkoi values people and quality.
Sylvia: We opened our shop on Pinkoi in 2013. At that time, our friend was selling handmade soaps on Pinkoi, and recommended us to join too because of the clean interface and the focus on creatives and creativity, which seemed to be a good fit for our desserts.
Ivan: Pinkoi is a good fit for our desserts. Our focus is on handmade—foods that reminds you of mom's baking—and so we prefer a platform that is not too commercial or has too many distracting graphics.
How do you get ideas for your pies?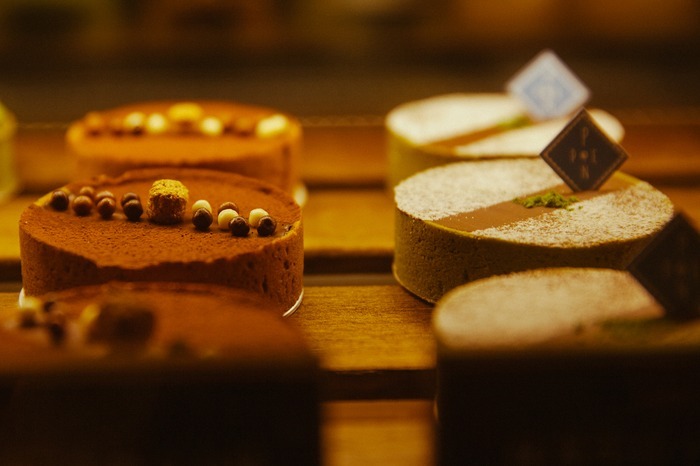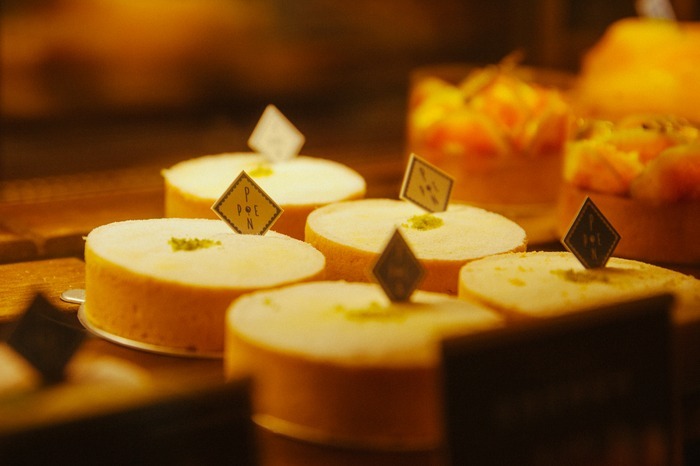 Sylvia: Sometimes, when I taste something really good, I would nag Ivan to make him bake it for me. Also, he tends to bake with ingredients that guys like, but we actually have more female customers, so I'd try to get him to consider flavors that girls like.
Pinkoi: What different flavors do guys and girls prefer?
Ivan: Girls usually like berry flavors, or flavors with pastel or bright colors. Guys tend to get apple pies, or nutty or chocolatey flavors.
Pinkoi: What do guys and girls usually get at Ponpie?
Sylvia: Guys usually go for chocolate pies, and girls order fruit pies. The cuter the pie, the more popular it is among female customers! Girls squeal at the little pile of blueberries on our pies.  
Many people aspire to open their own shop. What words of wisdom would you share with them?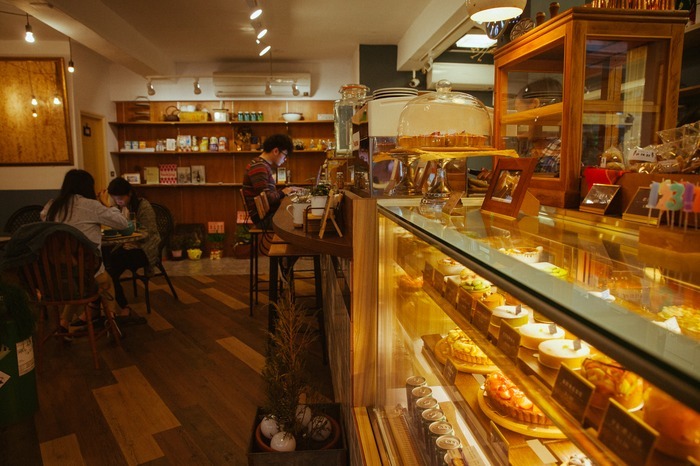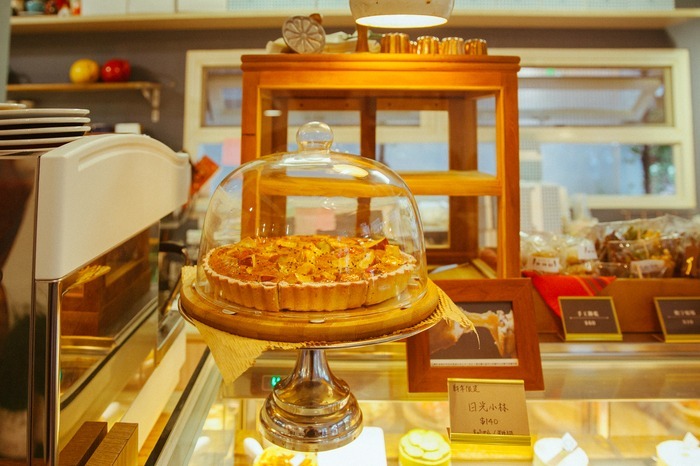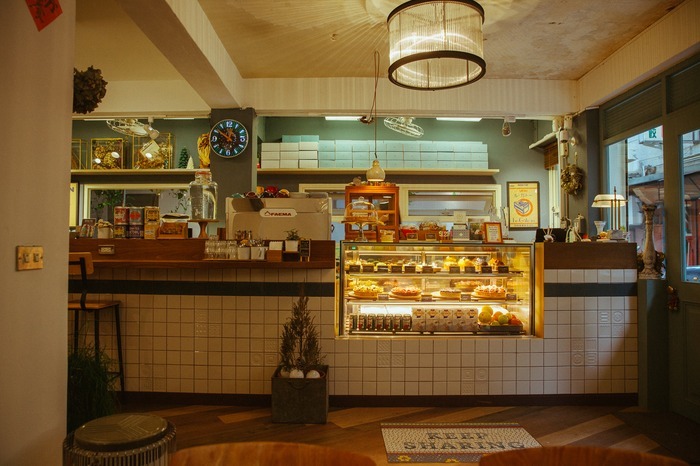 Ivan: It's important to keep going! Running your own business is stressful for your body and your mind, because there are always challenges to tackle, so not giving up becomes the most important guide we can follow. When you feel worn out, look back to what got you started in the first place, and don't forget to take a break!
Sylvia: I have been very discouraged in our early days. I asked myself why I chose such a difficult route, and I would ask Ivan why he never seemed afraid. It's amazing how he really believes that when you keep on going, you will succeed. So I agree, starting your business is about perseverance.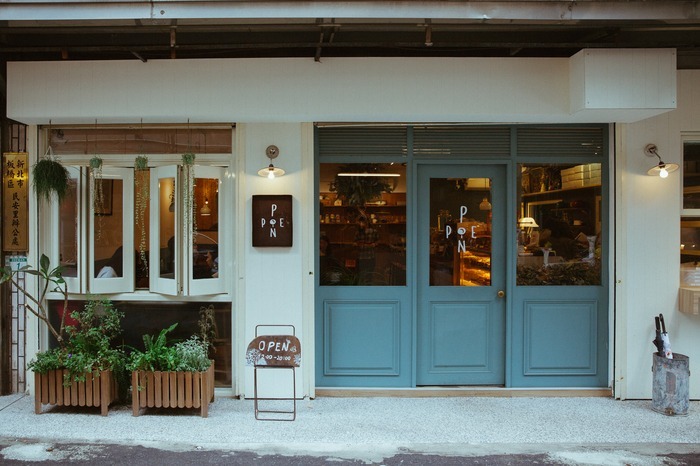 With their love for for pies and for each other, Ivan and Sylvia created sweet treats for everyone to share, and learned to embrace challenges and adventures with open hearts. Perhaps having a loved one at your side, building a dream you share, is one of the few things sweeter than a Blueberry Pie.
Visit Ponpie Pinkoi shop
Visit Ponpie Facebook
Love your neighborhood!
► ► ► 7 Local Creative Hotspots in Asia Travel Destinations
► ► ► Pinkoi Meets Bangkok's Favorite Coffee Shops
► ► ► 8 Cities with Magical Flower Tunnels of Love
We at Pinkoi always cite the bloggers, designers, and content creators whose ideas we post. Any missing credit is unintentional and will be corrected upon notice. If you wish to share our content for personal use, please do so under these conditions:
Give Pinkoi credit and include a direct link to Pinkoi.com.
Must stay true to the original article; no word, picture, video and logo can be altered or added.
Read full ethics policy