Featured Shop | OUNCE studio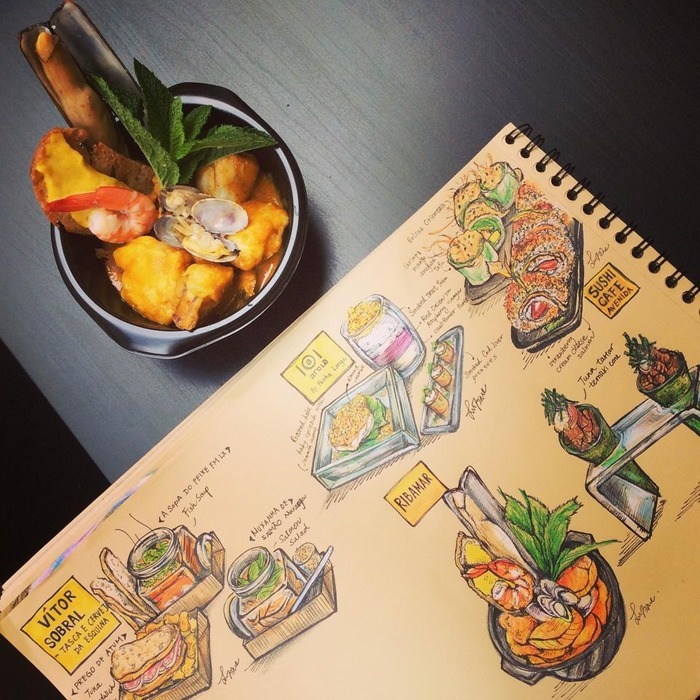 I'm a big lover of food, design and travel. Ever since high school, I've been drawing the food I eat and now have a big pile of the sketches from all those years. Now, I am a professional illustrator, drawing the food and life of different countries around the world.
With a love for gastronomy, travel, and design, Leslie Wang founded OUNCE Studio to spread the joy and knowledge of food culture (and satisfy her cravings for good food and good travel stories!)
We have a mission at OUNCE studio: to promote local food culture through art and through graphics in restaurants. We believe the culture of food should be celebrated, the sense of taste could be visualized and extended to other sensory experiences.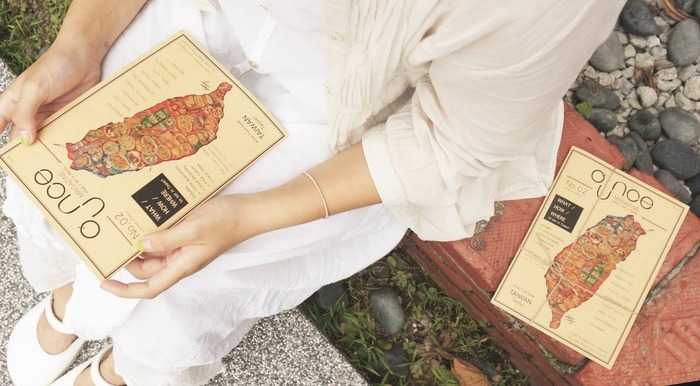 The name OUNCE has two cultural meanings. It sounds similar to a Chinese phrase meaning gastronomy, and it's also a measurement system for cooking. Our creations are centered around food, so we named ourselves OUNCE studio to carry this out.
What is your style?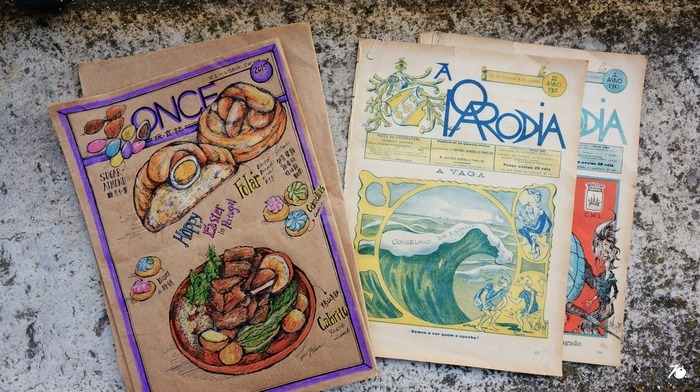 With our hand-drawn illustrations and vintage kraft paper materials, our brand has a very strong handmade look and traditional feel, which we incorporate with product design techniques that results in a unique OUNCE style.
One of our creations is the OUNCE magazine—city gastronomy guides with recommendations from locals and the visuals are 100% hand-drawn. We put lots of images and little texts so readers can journal their own food and travel experiences on the magazine. The physical details such as thick kraft paper (like the paper bags from European bakeries) and bakers twine or hemp rope binding are also meant to make readers feel like they're really experiencing food in another time and space. From the content to the materials and printing, we try to deliver a quality different from magazines on the market.
What is your vision for the brand?
For my own work, I want to do in-depth studies on local food cultures, finish OUNCE magazine city guide drawings, and have some solo exhibitions. As for client work, my vision is to transcend language barriers with artworks for restaurants that are not only pleasing but also educational.
What inspires you?
Food is definitely my greatest inspiration. Every dining experience and story from the table motivates me to draw, and the stories of the restaurateurs support me to continue my work with OUNCE studio. When I hit a creative block, I'll go traveling by myself, bring my sketchbook to a new coffee shop, go to a show or movie, or check out the bookstores and boutique shops.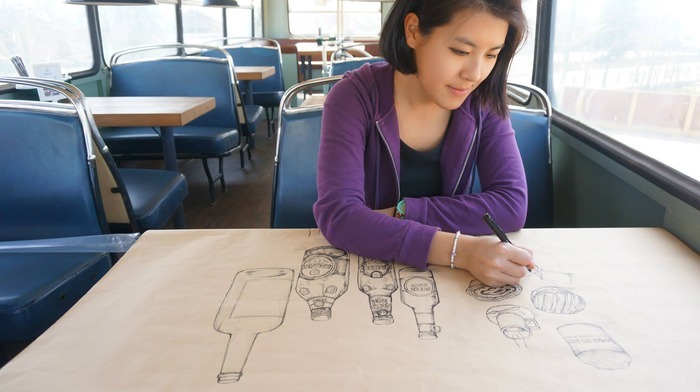 Why did you become a designer?
During my days abroad, I found food to be the universal language that brings people together. It is the friendliest topic that everyone has something to say about, even with language barrier!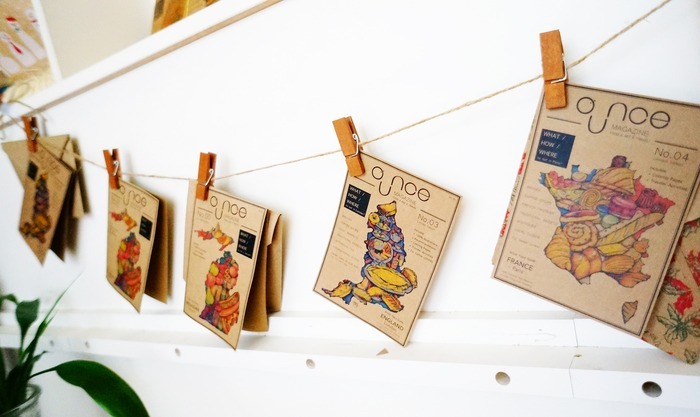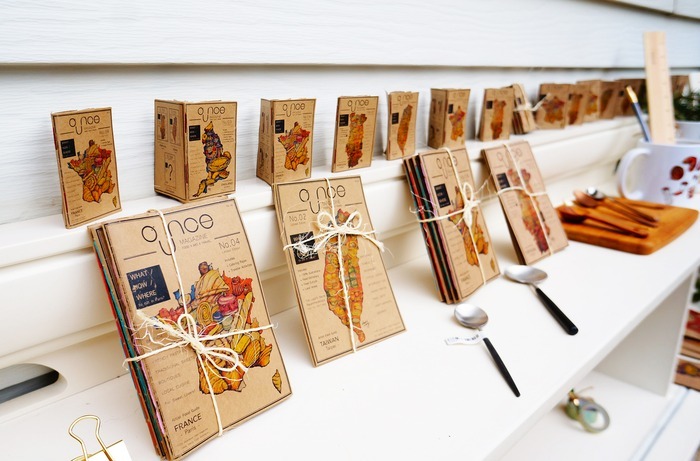 What does design mean to you?
Through design, we find more comfort and pleasure in life. Through design, I share my thoughts with the world and find common ground with people who would otherwise be strangers.
How has drawing food bring you new friends?
Once I was dining (and drawing) alone in a restaurant in Denmark, and made friends with a diner at the next table. Little did I know it would turn into an invitation to a Michelin restaurant, NOMA, where connoisseurs from all over the globe dug into authentic Scandinavian cuisine and shared stories with one another!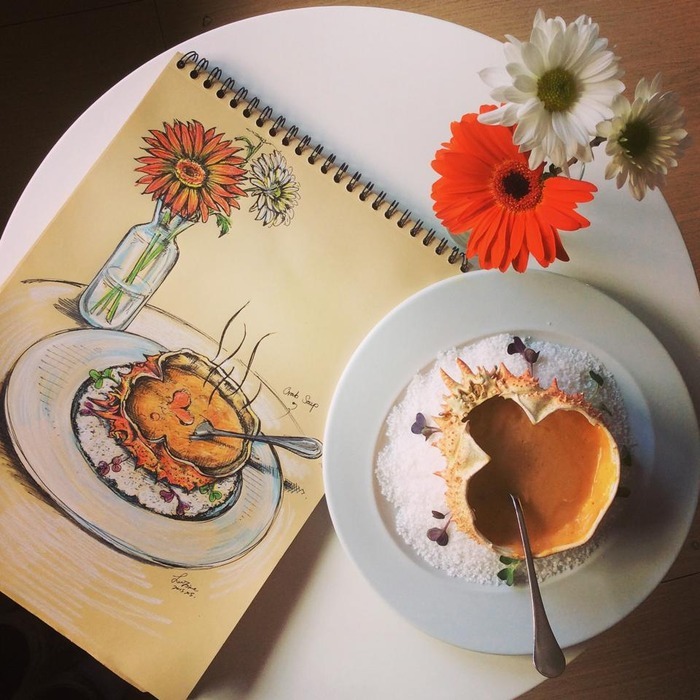 Tell us about your favorite food-hunting journey.
I still remember the heaps of weird-looking produce in the traditional markets in Bolivia and Peru—over 300 kinds of potatoes and all kinds of tropical fruits!—and how I couldn't decide what to do with them. Finally I bought lots of produce home so I can document them with drawings, but I had no idea how to cook or eat them. For days I was living with food to be drawn, like a scientist!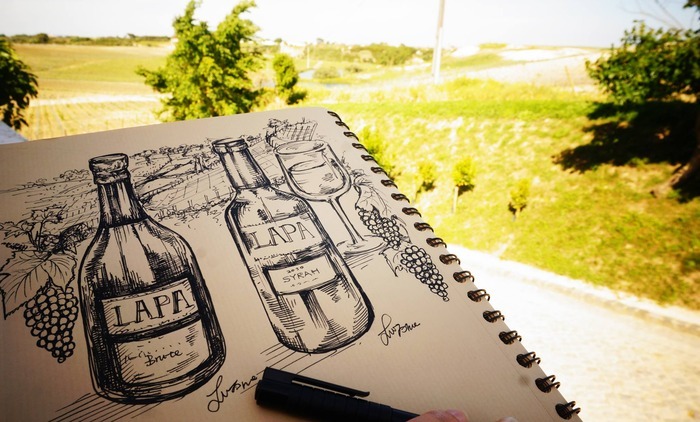 Please recommend your favorite dining spot in Taiwan!
There are too many great food spots in Taiwan to choose from, but for those who enjoy fusion cuisines like me, restaurant Bonjour near MRT Zhongshan station serves up delightful local cuisine fused with foreign ingredients. As for small eats, I personally never miss the taro balls stand in Tonghua Night Market every time I go back to Taiwan.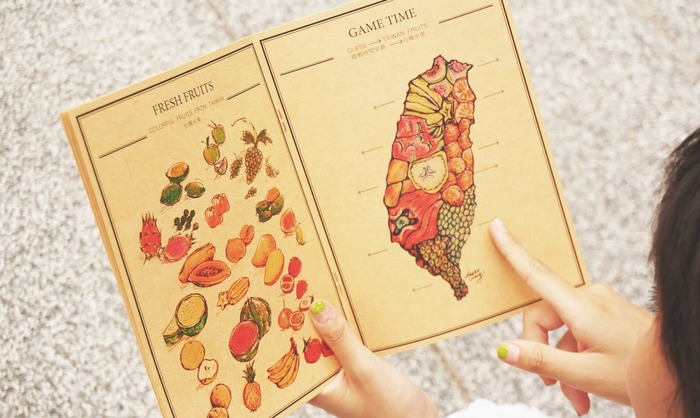 Please offer some words of wisdom to up-and-coming designers.
If you find a spark of passion for doing something, keep nurturing it, no matter how small, until people see the work you are doing. Persist, because you never know when or how you might inspire someone else. You have to find the passion in you first, before others can feel it!
Whether you love food from France, Portugal or Taiwan, let the journey began with OUNCE studio!
Get Inspired by traveler artists
► ► ► Designtrepreneur | Hello Studio
► ► ► Designtrepreneur | Chen Fu Illustrations
► ► ► Featured Shop | Studio KDSZ
We at Pinkoi always cite the bloggers, designers, and content creators whose ideas we post. Any missing credit is unintentional and will be corrected upon notice. If you wish to share our content for personal use, please do so under these conditions:
Give Pinkoi credit and include a direct link to Pinkoi.com.
Must stay true to the original article; no word, picture, video and logo can be altered or added.
Read full ethics policy