Fall Decor Color Ideas for the Living Room Using Japanese Tenugui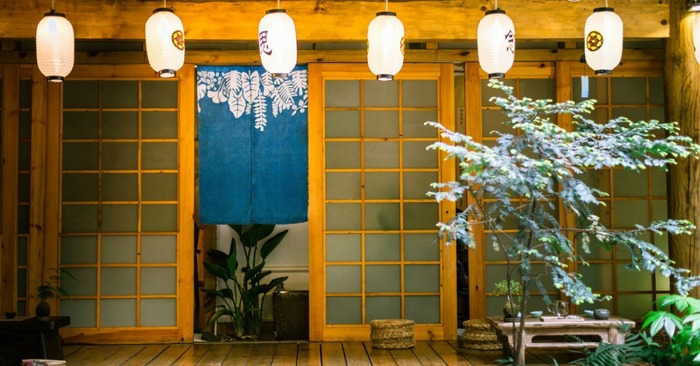 From the last of grassy greens to vibrant peacock to glowing peach, fall decors for the living room can be enjoyed in a full array of colors that contrasts and complements the orange, red and gold centerpieces coming soon. With these colors, you can add a lot more variety to your home decorations as autumn unfolds. It's what makes the season's transition so enjoyable!
One fun way to quickly transform the colors and the mood of a room is to use one big piece of fabric, such as a rug, tenugui or furoshiki, or short curtains. Here's how those pieces can create color schemes around your upcoming orange fall colors!
1. Greenery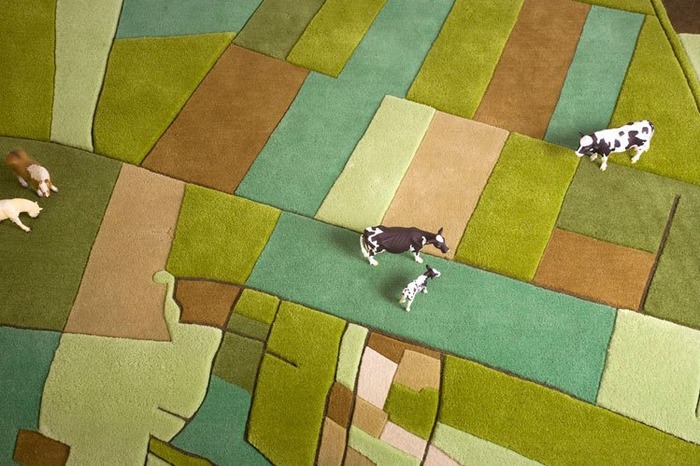 Shown: Landscape Rug
Greenery lives on in the living room: with a rug or tapestry including shades of green, the space seems alive and transitional like the actual trees changing colors outside in the park.
2. Yellow Gold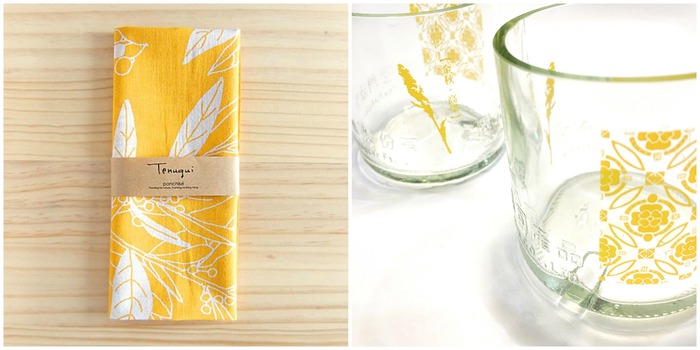 Shown: Traditional Tenugui | Autumn Sorghum Tumbler
Yellow is the color of happiness. Let's drink it all in before everything turns into a deeper melancholy hue! Use a tenugui to dress up a coffee table or hang it on the wall behind the dining table to complement what's on the table.

► Read more: 7 ways to use tenugui in your everyday life


3. French Blue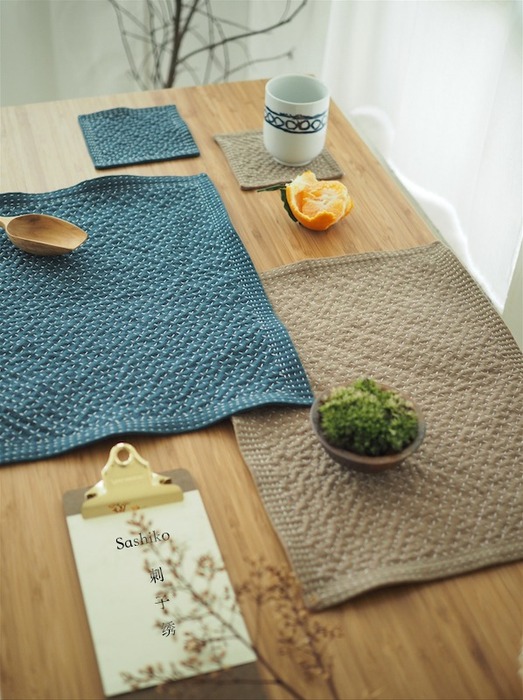 Shown: Embroidery Placemat
Think of the types of produce and dishes that are going to fill your table this season. Hint: they are going to be orange! Classic muted French blue or lighter dusty blue will balance that warm tone overload.
4. Forest green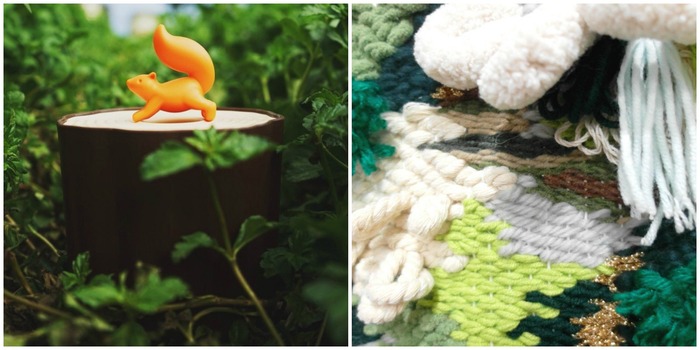 Shown: Squirrel Tissue Cover | Knit Wall Art
Depending on the pattern and material, dark forest green can create looks that are either reminiscent of a lush tropical summer or a cozy evergreen forest. Which part of the year's seasons do you enjoy the most?

► Read more: 8 fall decoration ideas to create a cozy home


5. Peach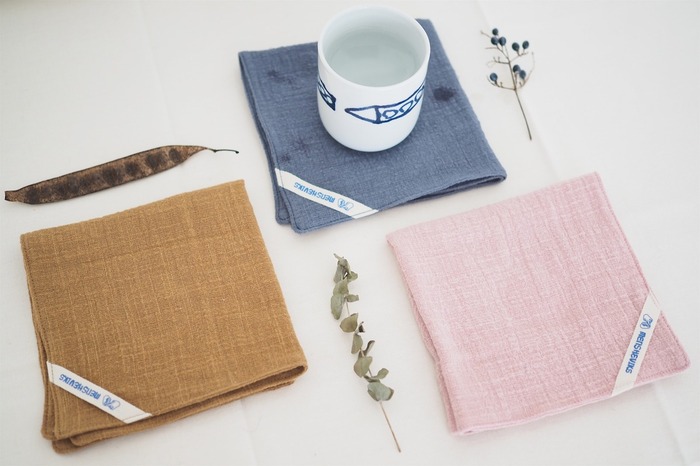 Shown: Square Linens
We're anticipating earthy orange tones, contrasting them with blues and greens, but don't forget the softer end of the spectrum! Find pink, peach or apricot linens and throws to create a fresh, lighthearted and sweet tone for the room.
6. Indigo Blue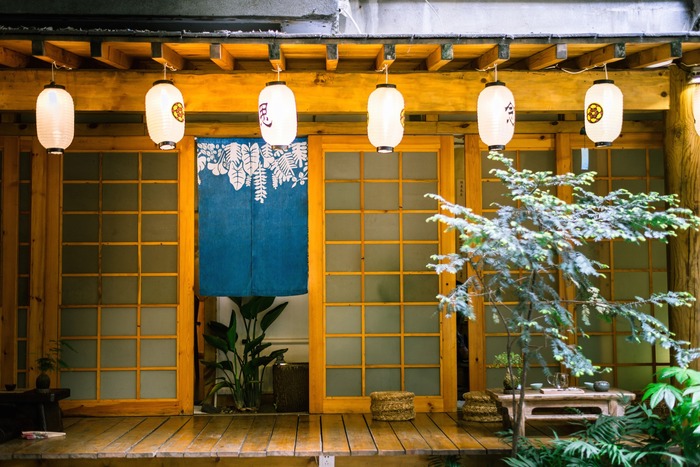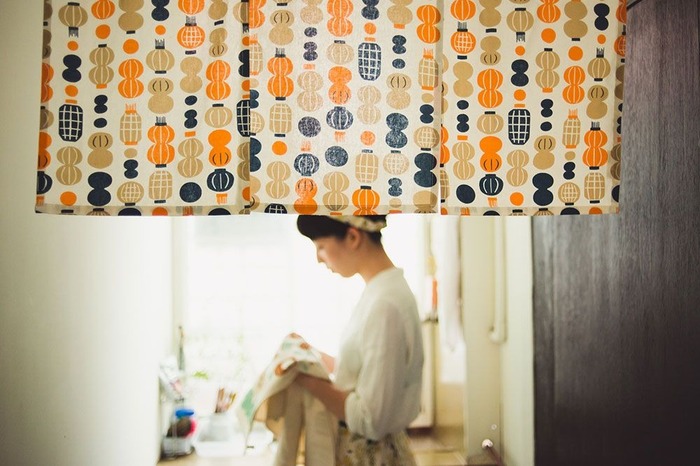 Shown: Linen Divider Curtain | 3-Piece Short Curtains
Indigo blue is appropriate for fall. The natural dye is full of earth's natural wisdom (paired best with autumn feasts in the dining room!), and the color itself invites quiet, content moments as we snuggle in the living room.

► Read more: How artist and designers make natural indigo dye products


7. Mauve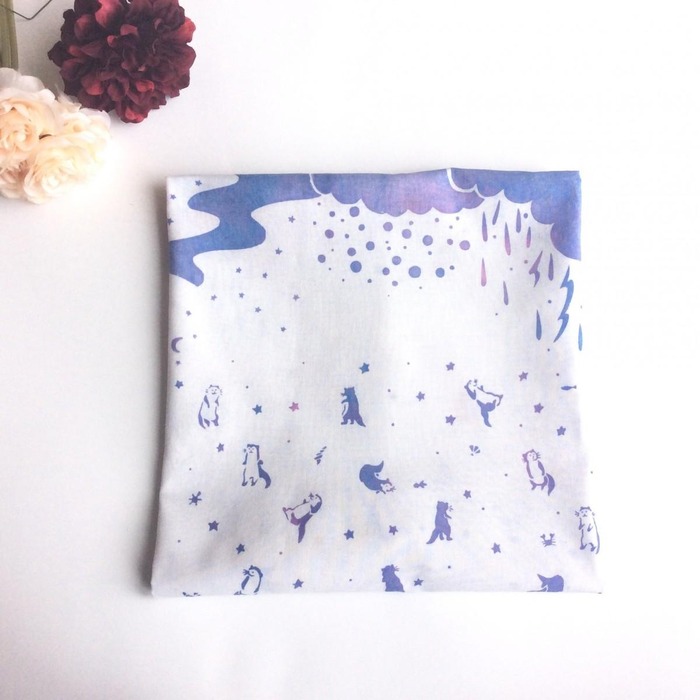 Shown: Otter in the Autumn Sky Tenugui
When paired with golden autumn tones, mauve shades don't create the sharper contrast that blue shades do. It can soften up the space and be used in a bigger area than pinks and peaches. Imagine dropping a soft lavender fabric on your lap at the meal, or sinking into woven mauve fabrics on the couch after a meal—so tender yet sophisticated!
With these color inspirations, let's take our time to savor the slow transition of fall colors!
Color palettes for autumn
► ► Color of the Week | Gold & Nostalgic
► ► Color of the Week | Pumpkins & Susets
► ► Natural Indigo Dye from Thailand, China and Taiwan
► ► 8 Fall Decoration Ideas to Create a Cozy Home
► ► 7 Ways to Use Tenugui in Your Everyday life 
Text: Melissa
We at Pinkoi always cite the bloggers, designers, and content creators whose ideas we post. Any missing credit is unintentional and will be corrected upon notice. If you wish to share our content for personal use, please do so under these conditions:
Give Pinkoi credit and include a direct link to Pinkoi.com.
Must stay true to the original article; no word, picture, video and logo can be altered or added.
Read full ethics policy