Featured Shop | Bigyó Művek Glass Jewelry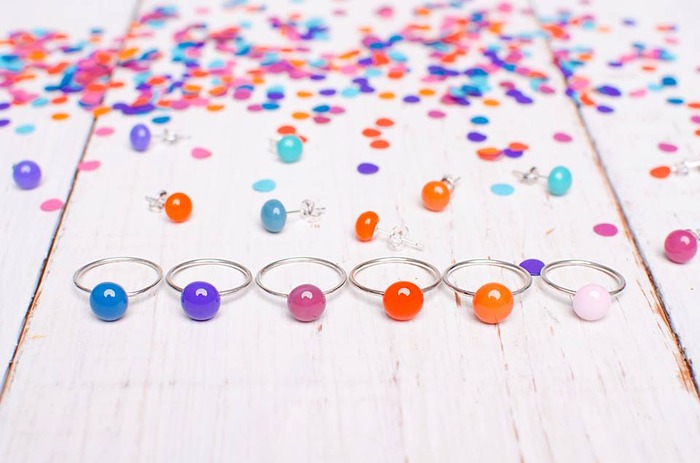 Modestly nicknamed Candy Colored Creations, Bigyó Művek's glass bead jewelry might grab your attention more than any actual candy could. Designer Gerda Garamvölgyi's eye-catching glassworks are intense in color, flawless in texture, and are made with the precision of a pâtissier. Let's see how candies and glass jewelry come together for Gerda!
What does the brand stand for and what is your style?
My brand represents the everyday joy, full of colors with a touch of whimsy, and in a minimalistic style. I think being surrounded by beautiful objects makes us feel both happy and calm, so the goal of my brand is to bring beautiful designs to as many women as possible. I hope these playful glass beads will bring color into their everyday lives.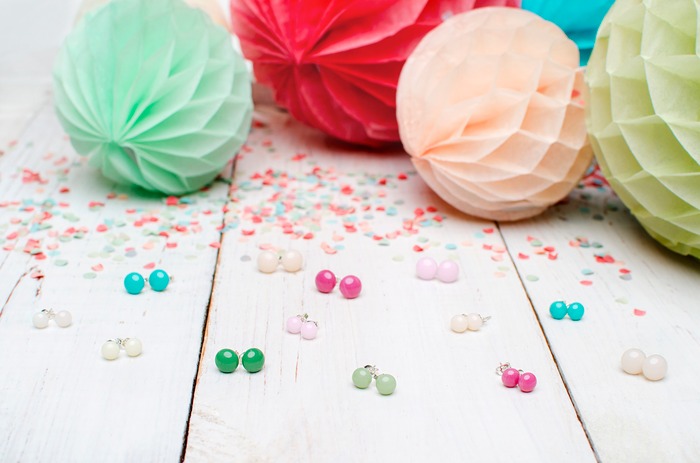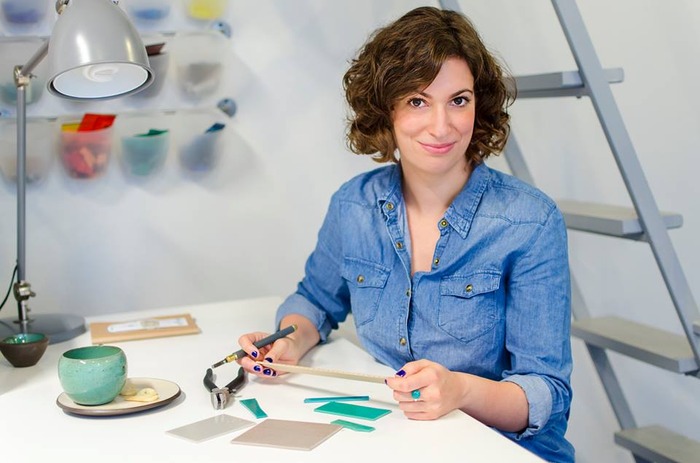 How did you start your own brand?
I was originally an event manager, and during one summer holiday in Marseille, France, I discovered a glass studio. Immediately, I fell in love with the material and its versatility. Instead of sunbathing for the rest of my trip, I was sucked into the studio, cutting and firing glass, and learning the basics of glassworking techniques.
As I continued working at my day job, I used spare time experimenting and developing my own techniques for a few years. Gradually, I began selling my works in local stores, in other countries, and online. Three years ago, I decided to quit my day job and spend all my time making jewellery.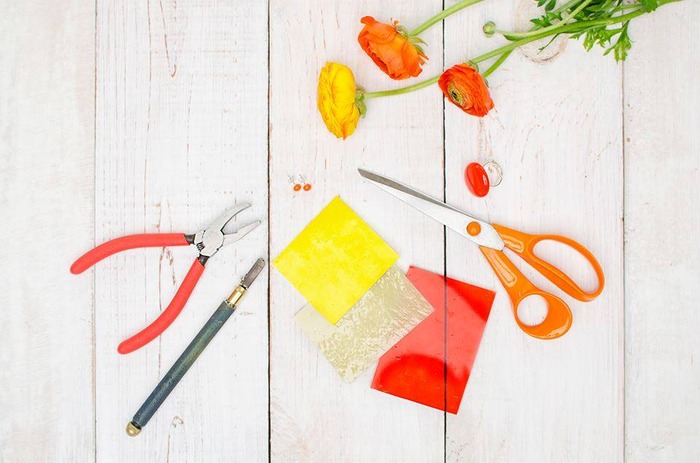 What inspires you?
Glass inspires me a lot. Although the shapes of glasswork can be limited, the color shades are full of possibility. Since I've always had a thing with colors and colorful objects, glass is the perfect material for me to work with day after day. I also find inspirations in sweets because fired and colored glass look a lot like candy drops and popsicles, so my goal is to make delicious-looking jewelry that people would want to bite into!
When I get stuck in the creative process, I would let it go for a while and go hiking, gardening, cooking, or meet up with friends. You can't force inspiration; you have to wait until the right idea finds you. Sometimes I don't have any new ideas for months, and then all of a sudden I have so many that I can't even finish designing all of them.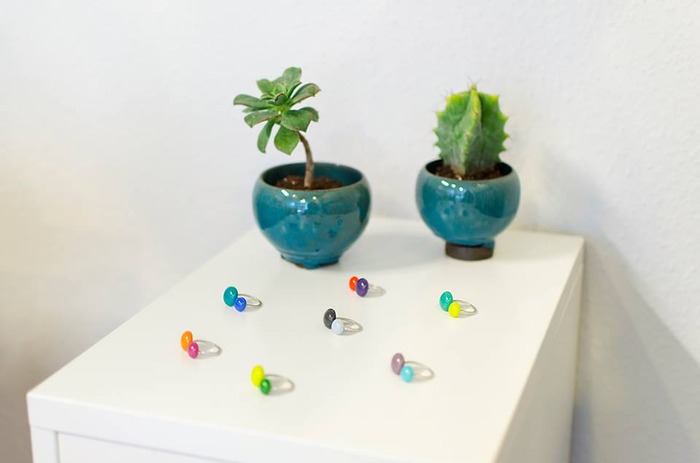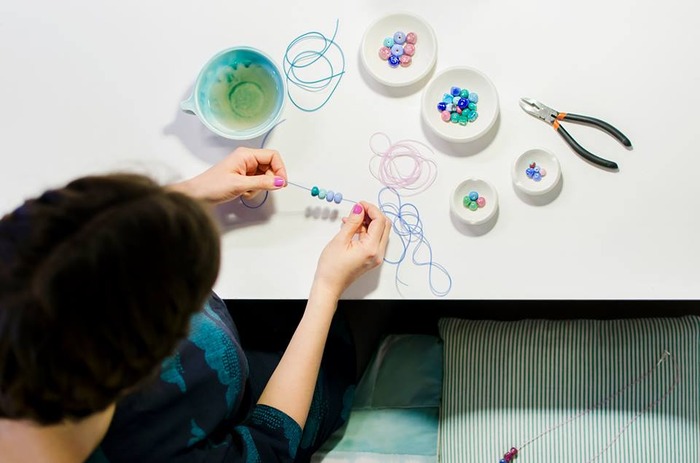 What are the similarities and differences of a pastry chef and a jewelry designer?
Interesting question! I used to work as a pastry chef, but at the crossroad of my career path, jewelry design won. I still bake for small events sometimes, and I think the two are similar in many ways: You have to be meticulous, precise, and you have to coordinate every little detail to create the perfect outcome. The longevity of these two products are very different though—cakes disappear much faster than jewelry!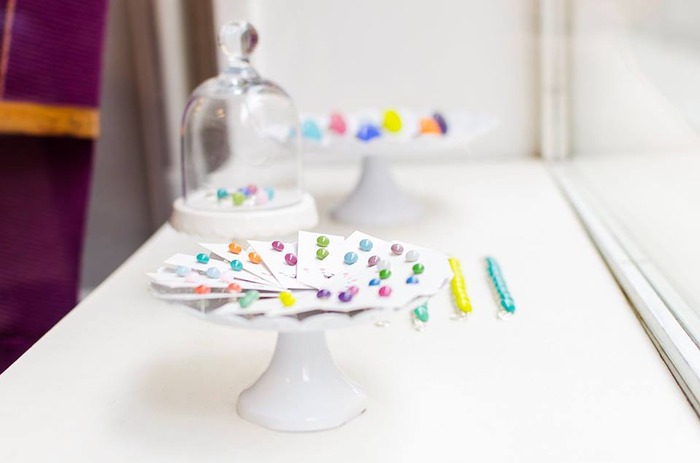 What is the most challenging part of creating your jewelry?
Strangely, the most difficult part is finding the perfect parts to accompany my glassworks, such as chains and clasps. I make all the glass parts so I can control their outcome, but not the metal parts. So, I have to spend lots of time searching for good quality metal parts that match my design, which can take a lot of time.
What is your favorite piece of work?
My favorite pieces are the beaded necklaces, which are made with a new glass technique I've learned a year ago. It is a very complicated method which takes a lot of time to master to create nice shapes, so I was very happy when I finally made beads exactly the way I wanted them to look—eye-catching but minimalistic—so they can match many different wardrobe items.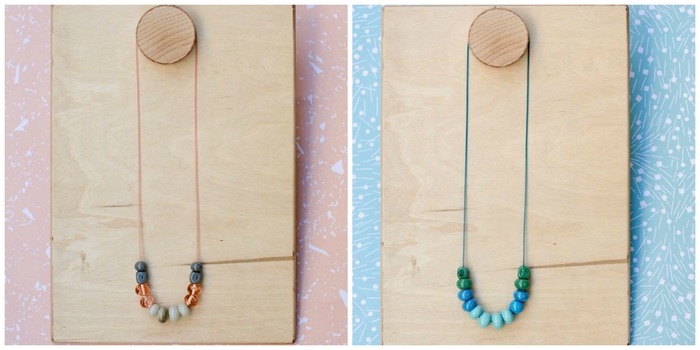 Please offer some words of wisdom to up-and-coming designers.
Dream big but allow yourself to grow slowly and organically.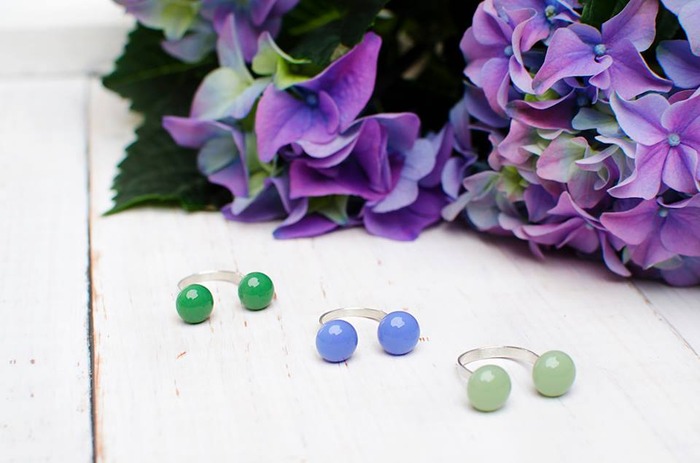 Check out the all-ages candy colors of Bigyó Művek!
More colorful textures and fun shapes
► ► ► Featured Shop | Studio KDSZ
► ► ► Sunshine, Glaze, and Ceramic Goodies from Australia
► ► ► Designtrepreneur | Zi Art
We at Pinkoi always cite the bloggers, designers, and content creators whose ideas we post. Any missing credit is unintentional and will be corrected upon notice. If you wish to share our content for personal use, please do so under these conditions:
Give Pinkoi credit and include a direct link to Pinkoi.com.
Must stay true to the original article; no word, picture, video and logo can be altered or added.
Read full ethics policy