Designtrepreneur | Zi Art
Pinkoi is Asia's leading marketplace for buying and selling independent design. Discover beautiful design products to decorate your lifestyle. Whether you're buying for yourself or someone special, Pinkoi is the ultimate gift shop for buying unique presents!
Mother nature has the ability to heal, and Zi Art handicraft exists to bring that loving nature to people all around us.
Each one of Zi Art's butterfly accessory has a different look, fitted for different styles and functions. This way, the wearers can blend these wearable arts into their own style!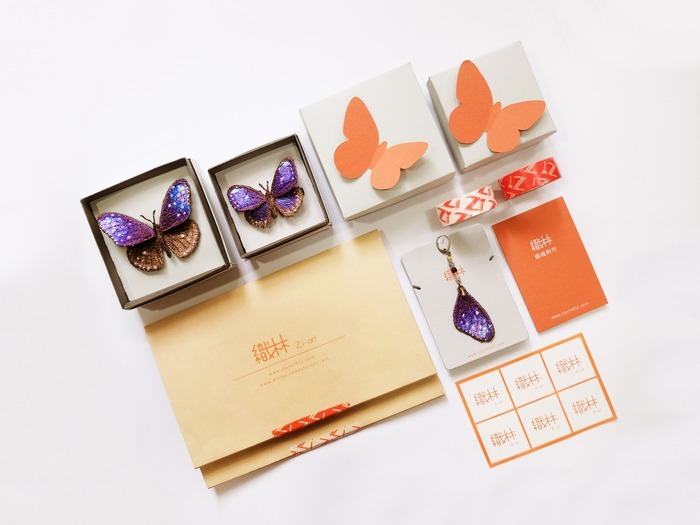 The designers behind Zi Art are packaging designers who stumbled upon the fascinating craft of embroidery. Soon, they began brainstorming how to bring design and embroidery together.  Finally, one idea stood out: going back to their homeland, Taiwan, and look upon the colorful native butterflies as their inspiration.
What motivates you to run your own design business?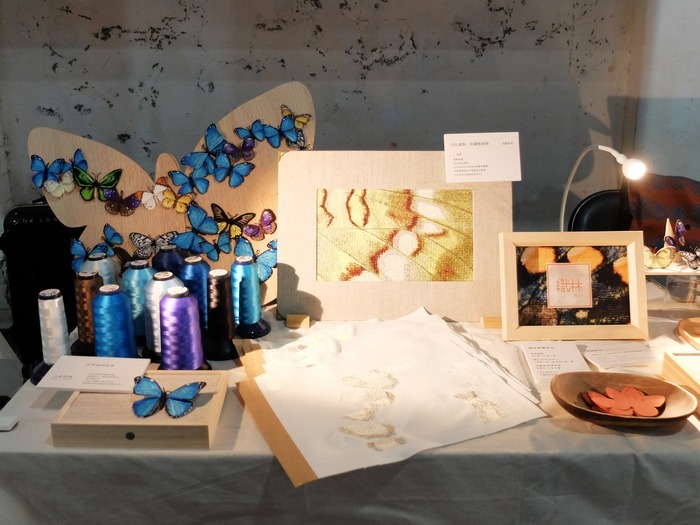 In the beginning, we were just having fun with embroidery. But as we made more butterfly designs, our friends became curious and even wanted to wear them. It gave us the confidence to keep on designing. In 2014, we began selling on Pinkoi, and sales were growing steadily. All these encouraged us to keep going with our design and business.
What's the greatest fulfillment of running your own business?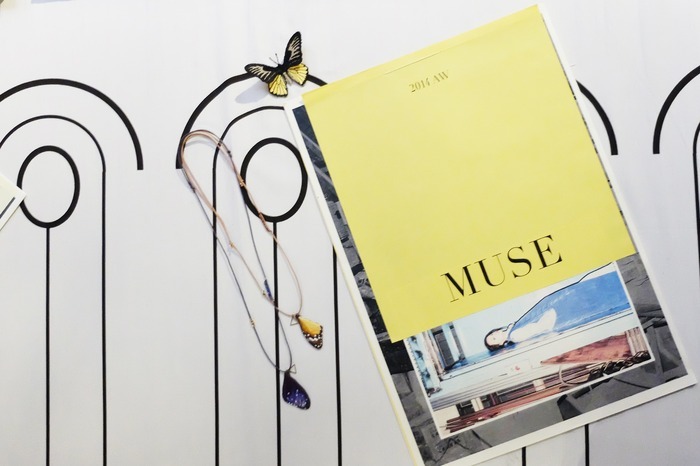 With your own brand, it's okay to let your own aesthetics and intuition take the lead.
The journey is full of up and downs, but customer reviews and Pinkoi's recognition prove the time and effort are all worth it. The positive feedback help us improve and grow into a more mature brand.
Why do you focus on butterfly embroidery?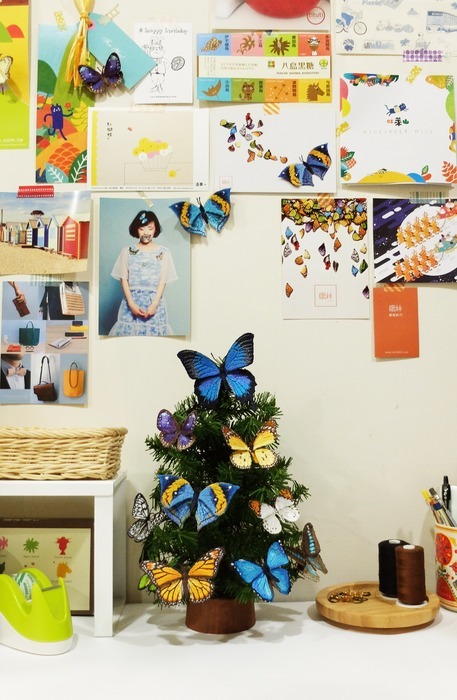 Taiwan was once known as the Butterfly Kingdom, because it is the birthplace of many unique butterfly varieties, thanks to the unique climate and landscape. With fascinating colors and postures, butterflies really symbolize diversity! Also, we have several very supportive butterfly experts, so we can create butterfly embroidery that is also scientifically approved!
What is the biggest challenge you've faced so far?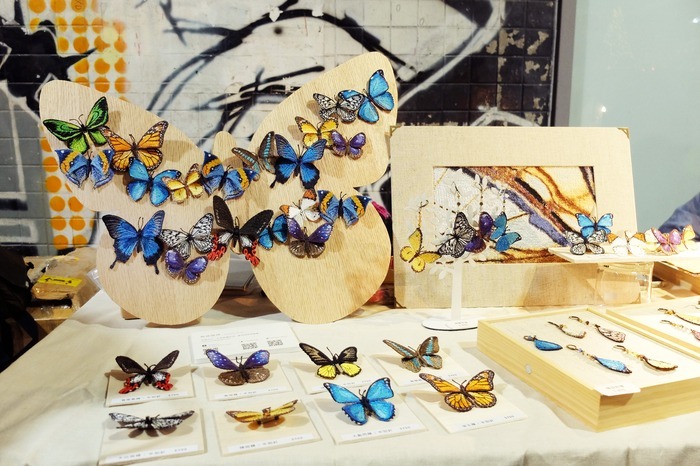 Maintaining good quality in mass production is our most recent challenge. Luckily, our manufacturers have been supportive, and things are looking good. Packaging design is another challenge because we want to bring the best of aesthetics and functionality together. It requires trial and error to find the most pleasing, yet cost-effective solution to protect products from various shipping conditions.
Please offer some words of wisdom to up-and-coming designers.
We are where we are now because of all the support we got from friends in different professions.
Design requires iterations and multiple perspectives, so it's important to have peers in different fields. They bring in perspectives we have never thought of.
Besides designing products, there are other types of work that go into a brand, such as pricing, stocking, shipping, customer service, etc. If these are all taken into account, the brand will grow and mature.
Why did you choose to sell on Pinkoi?
We were already fans of Pinkoi before we were selling art, so selling on Pinkoi was a no-brainer.
Initially, we were only making butterfly embroideries at home, not thinking about sales. When people got interested—even in buying our work—that's when we started thinking about where and how to sell.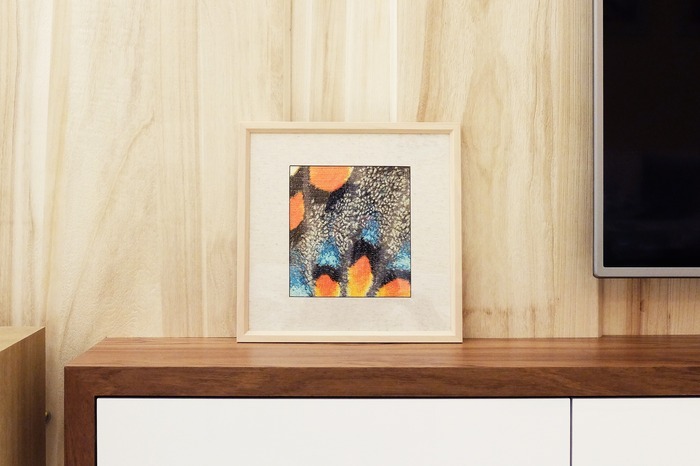 We did some research, and Pinkoi stood out as the best fit for us. We love that there are no ads, so every brand has equal opportunity to be seen. You could say all those wonderful products are their own advertisements. (Read more: "The produce itself is the best marketing," says Designtrepreneur Damu Farms.) The website is curated daily so customers discover new products easily, regardless of a brand's size or popularity. The best part is that all the product photos follow a thorough guideline, so the website is easy to navigate and visually pleasing to browse.
How did your brand grow after joining Pinkoi?
Before joining Pinkoi, we still had full time jobs, so we were figuring out the product development process and marketing opportunities on Pinkoi on the side.
It was in mid 2014 that we finally built a product line with various butterfly designs under a consistent branding. Pinkoi noticed us, and gave us some visibility, bringing us a lot of online traffic and orders. It was really a positive boost of energy.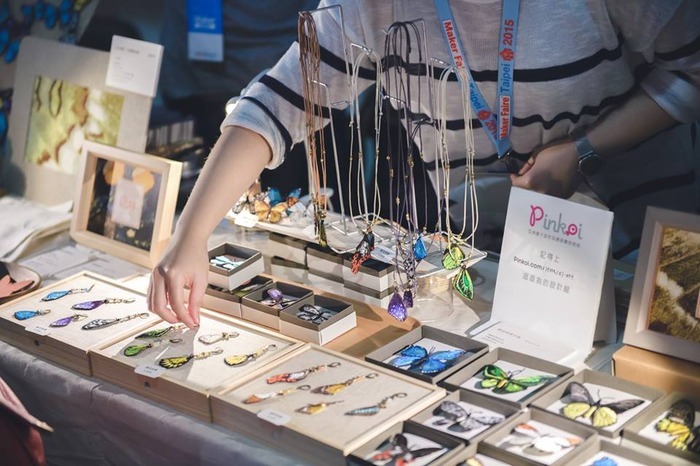 Later on, we attended Pinkoi Fairs and got to know our customers as well as other designers. It is a very creative and collaborative community—we gained a lot of visibility and sound advice from peers and customers.
What would you like to say to the Pinkoi community?
We are thankful and proud to be part of Pinkoi.
We are deeply touched by Pinkoi's effort to help all kinds of designers be seen. (Read more: Meet the Makers here!) Their effort pushed us to grow and learn a lot. With Pinkoi as the gatekeeper of quality, we feel assured this is the best place for us to show our work.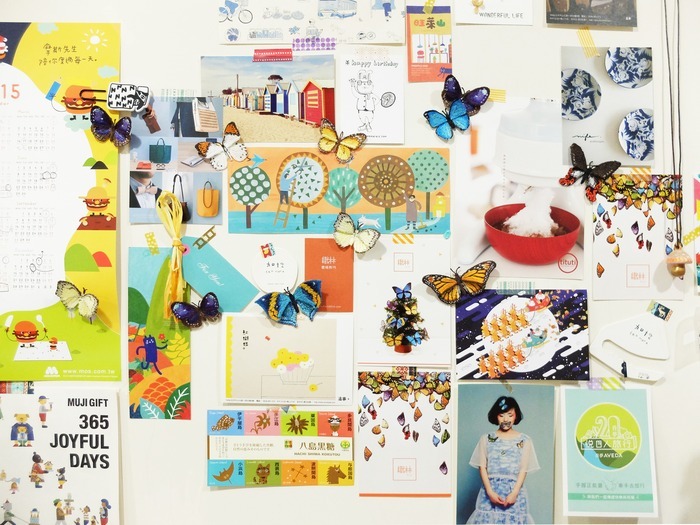 Take a closer look at Zi-Art's embroideries of native Taiwanese butterflies!
What it's like to be a designer and entrepreneur
► ► ► Designtrepreneur | 5 Mins
► ► ► Featured Shop | Chatzutang
► ► ► Designtrepreneur | Wolf Tea
We at Pinkoi always cite the bloggers, designers, and content creators whose ideas we post. Any missing credit is unintentional and will be corrected upon notice. If you wish to share our content for personal use, please do so under these conditions:
Give Pinkoi credit and include a direct link to Pinkoi.com.
Must stay true to the original article; no word, picture, video and logo can be altered or added.
Read full ethics policy