Story & Stuff | Retro Insatsu JAM
Find out who loves what and why, with Pinkoi Story & Stuff!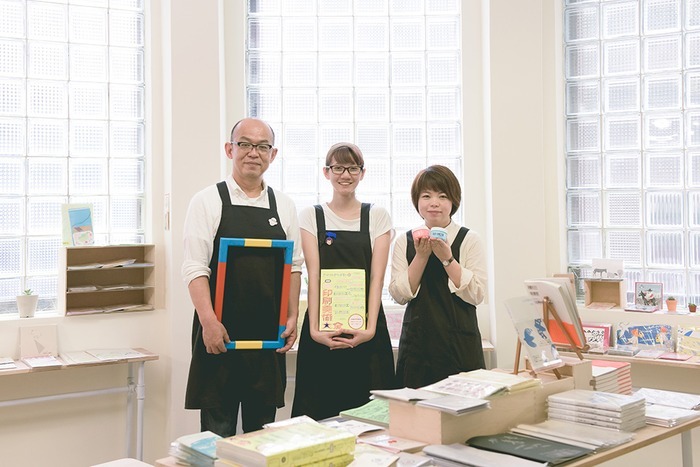 Paper lovers and print press aficionados in Asia have likely heard of Retro Insatsu Jam, a risograph printing company in Osaka. With their "retro" print works, Retro Insatsu Jam is a shop you'll long to visit again and again, and we're thrilled they opened an overseas shop in Taipei!
After a visit, we grabbed the chance to invite store manager Koichi Furuya and staff Kaori Hashimoto to share their story and their favorite designs with us.
How did you get into the printing business?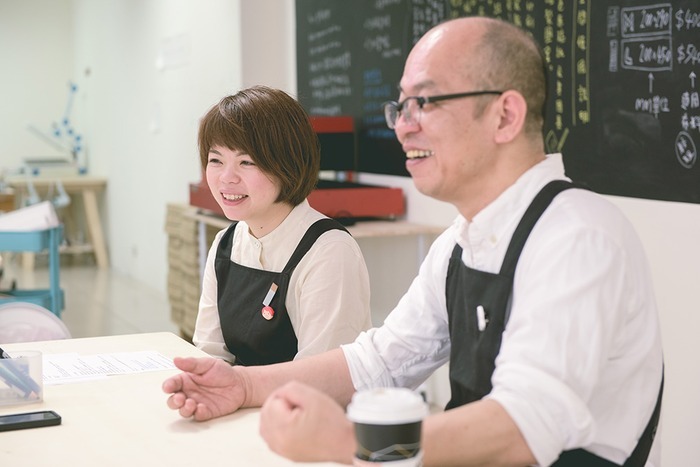 Koichi: I did not start out in the printing industry, but after a career change, I found myself with a risograph printer in my hands, and met my business partner (who is now in Osaka), and we started our business! Risograph printer produce single color layers, and it is quite popular among designers who are looking for retro two or three-tone prints with that slightly "off" look. They love the risograph style!
Hashimoto: I've used the risograph printer before, and when I saw it at the job interview for Retro Insatsu Jam ten years ago, I felt connected right away!
Why the name Retro Insatsu Jam?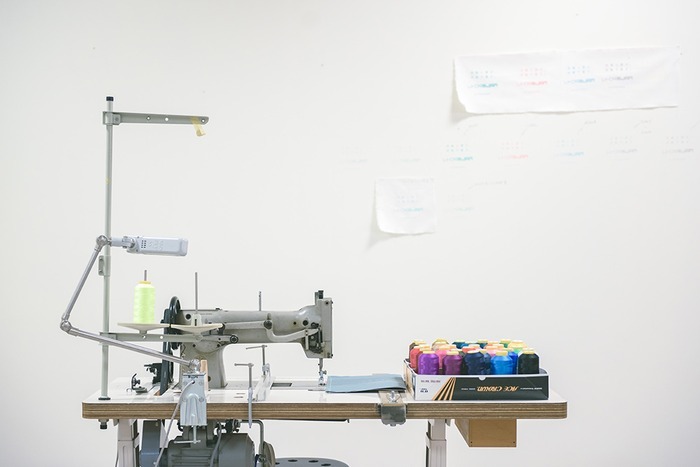 Koichi: When we decided to go online ten years ago, we were called Speed Insatsu (insatsu means printing in Japanese). We wanted a better name and came up with Retro Insatsu. We want to recreate the prints like those of the Taisho Era or early Showa Era, when the layers of print don't always match perfectly like modern prints.
To produce that slightly misplaced look, designers choose to print with our technology, and so we think "retro" really describes what we're doing! Also, our logo is designed by our first client—if we haven't met him, we'd probably still be Speed Insatsu!
♥ Koichi's favorite find: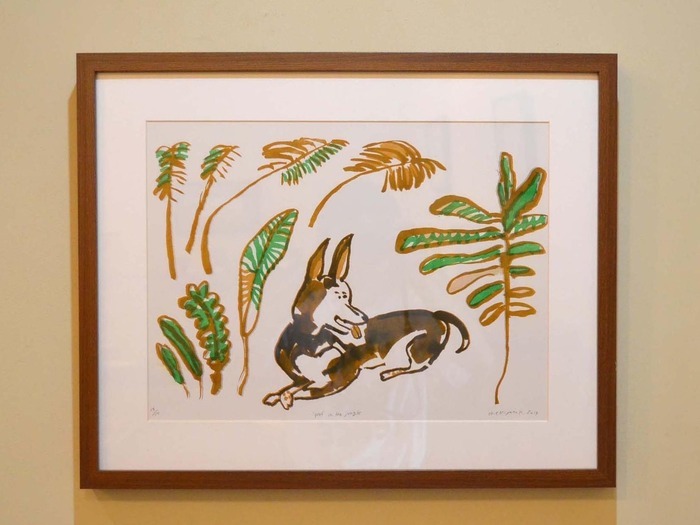 "Pero" in The Jungle -RISO Print from Chie Chihiro
Framing a risograph print gives it a surprising upgrade! Now the print becomes a proper interior decor. I think it takes a really experienced designer to do it.
How do you hold up to your standards?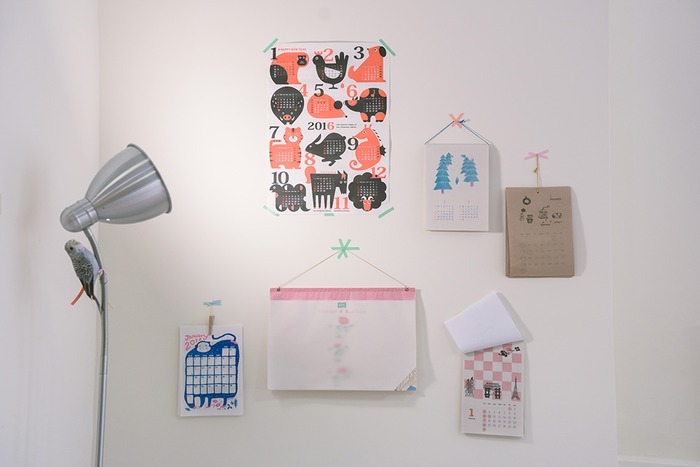 Koichi: Ever since the beginning, we're always challenging ourselves. I think it's important to make an effort to give things a try. Some of our customer requests are pretty challenging, but even when we're not confident, we still do everything we can. Usually when we give it our all, we get interesting results!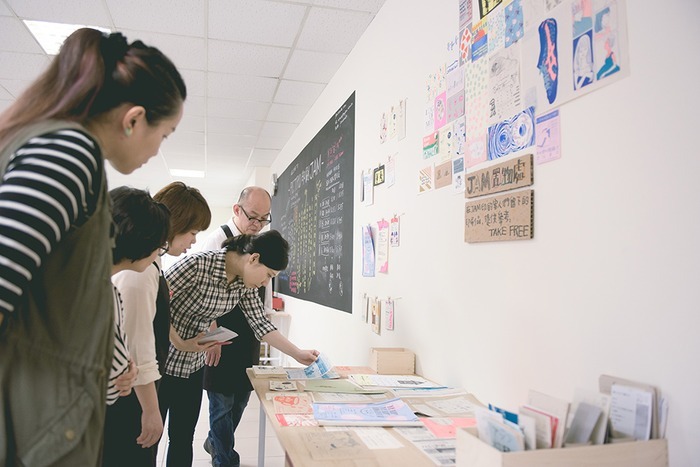 Koichi: We're always thinking about how we can help designers. Offering our space and accessible screen printing service is one. We also provide color scheme samples and free prints to customers. We have a "JAM Shelf" where we encourage people to leave information of interesting events and shops. People seem to like it, and we hope it will stay!
♥ Kaori's favorite find: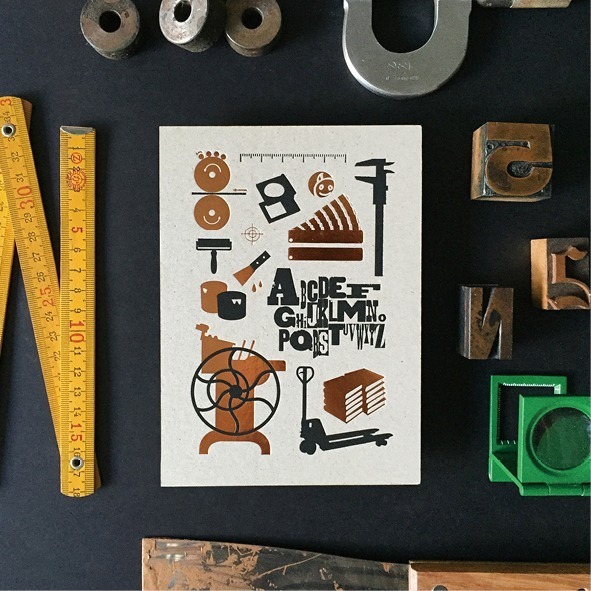 Tools of the Print Trade Postcard from PAPERWORK
This illustration of print equipments is wonderful. The golden finish on the sides of the postcard is very cool!
How did you decide to venture overseas and open your first shop in Taiwan?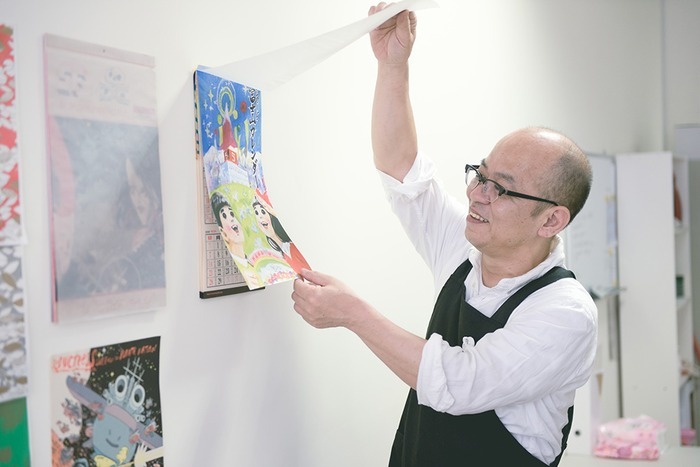 Koichi: It was five years ago that we learned there are more and more companies similar to us in the world. We share the technology of risograph printing from the perspective of a printer. People learn about risograph printing from designers, but from there you see more focus on a designer's style than on the technique. As a printer, we can show people all about risograph printing objectively, and cater to very diverse customers.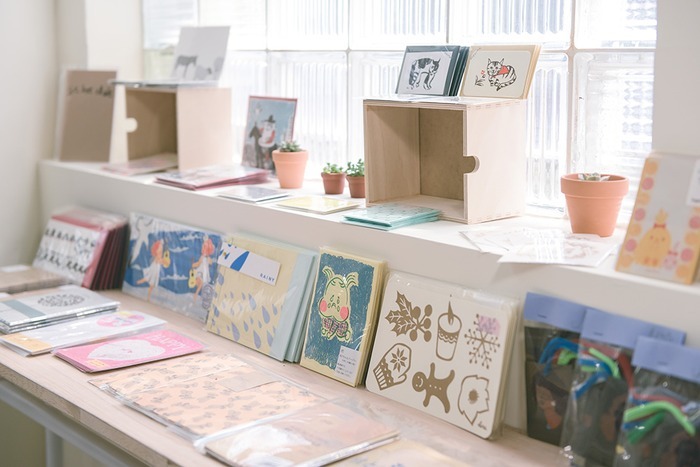 Actually, we envisioned our first overseas venture in the US, but there were too many difficulties, so we gave up. At the same time, our manufacturer suggested setting up a shop in Taiwan. Since we have been featured in a Taiwanese magazine, have grown a following, received good response for our screen printing workshop, and overall had a good impression of Taiwan when we visited, we decided to open our first international location in Taiwan!
Did you run into any challenges in Taiwan?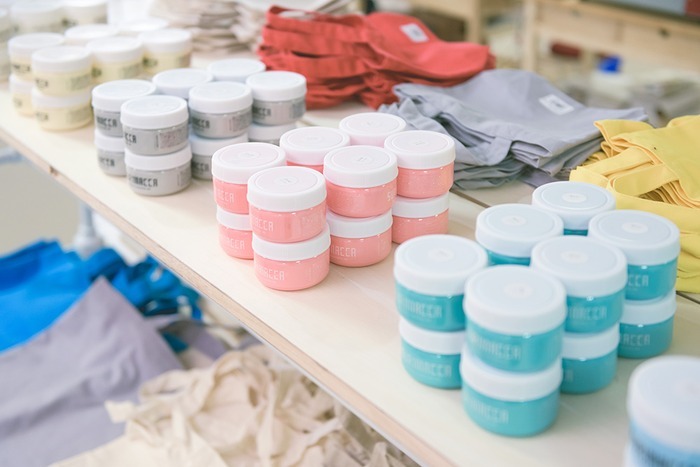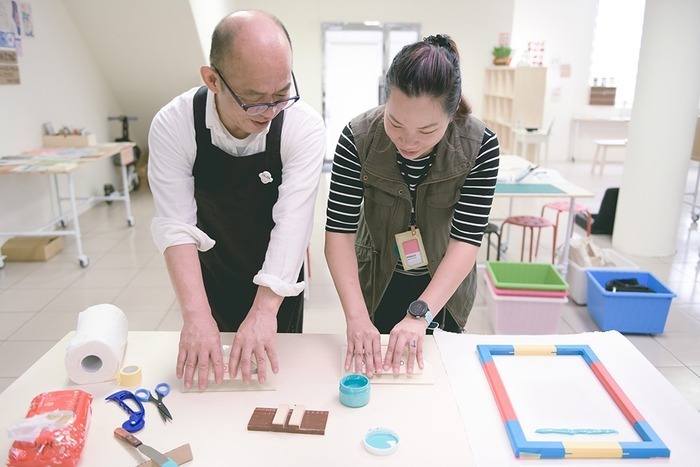 Koichi: As of now, we don't know yet. We just started! When people get together and talk, great ideas appear. I treasure those flashes of inspirations. For example, in Japan we once met people from a second hand bookstore and came up with the idea for a book cover exhibition, which actually happened and did great! So I believe in the power of inspirations.
Hashimoto: I look forward to trying new things in Taiwan that we haven't done in Japan. I don't know what they could be yet, because I don't know what connections and ideas we'll run into, so now we're really trying to get out and meet people!
Koichi: We look forward to holding screen printing workshops in new destinations with our new Surimacca screen printing machine. If there's an opportunity, Taichung, Kaohsiung—you name it, we'll be there!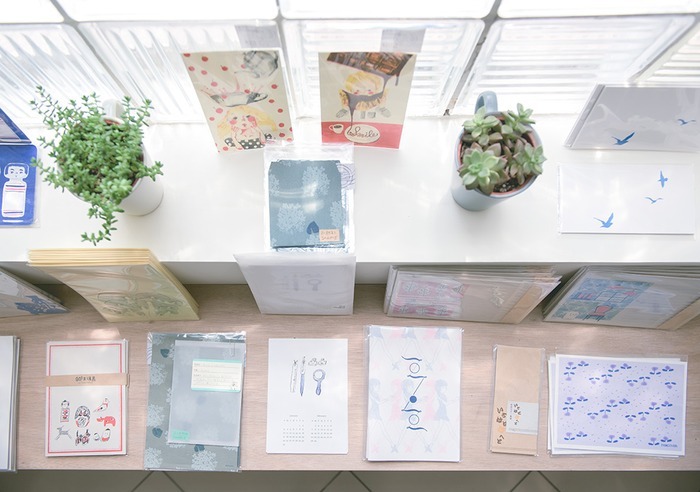 Since opening, Retro Insatsu Jam has been supporting designers with their open mind and unrelenting quality. Whether you're a printing novice or artisan, you'll find support and great service at Retro—which is probably why they already have a trusted fan base! While in Taipei, visit Retro Insatsu Jam!
Retro Insatsu Jam / RETRO 印刷 JAM
Address: 1st Fl, No. 5, Ln. 69, Sec. 1, Yanping N. Rd., Datong Dist., Taipei City, Taiwan
Hours: 12-8PM, Mon-Sun
Visit Retro Insatsu Jam Pinkoi shop
Visit Retro Insatsu Jam website
More stories from the Pinkoi community
► ► ► Shop Next Door | Yarnball Illustrations & Shared Memories
► ► ► Meet a Pinkoist | Evelyn, the Tarot Reader
► ► ► Pinkoi Shop Next Door | A Kind of Cafe & Creative Studio
Translation: Melissa
We at Pinkoi always cite the bloggers, designers, and content creators whose ideas we post. Any missing credit is unintentional and will be corrected upon notice. If you wish to share our content for personal use, please do so under these conditions:
Give Pinkoi credit and include a direct link to Pinkoi.com.
Must stay true to the original article; no word, picture, video and logo can be altered or added.
Read full ethics policy