Pinkoi in Budapest | Treasure Hunting in Vintage Stores
Pinkoi is Asia's leading marketplace for buying and selling independent design. Discover beautiful design products to decorate your lifestyle. Whether you're buying for yourself or someone special, Pinkoi is the ultimate gift shop for buying unique presents!
Budapest has a lot to offer (such as getting a tattoo at Fatum Tattoo), and thrifting and vintage hunting is one of them! Here are two of the local's favorite curated vintage stores: circus-themed Ludovika and fun-and-spacious Retrock.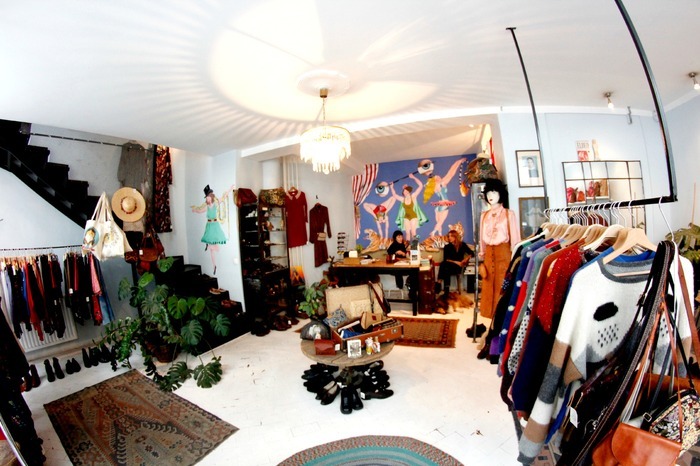 Set in an alley, Lukovika's small storefront is easy to miss, but once you're inside, it's another world! Everywhere you look, there's a cheerful painting of the circus. All the items are in great condition, treasured and clean, ranging from shoulder bags, high-waisted jeans, leather jackets, to funky sunglasses and other accessories.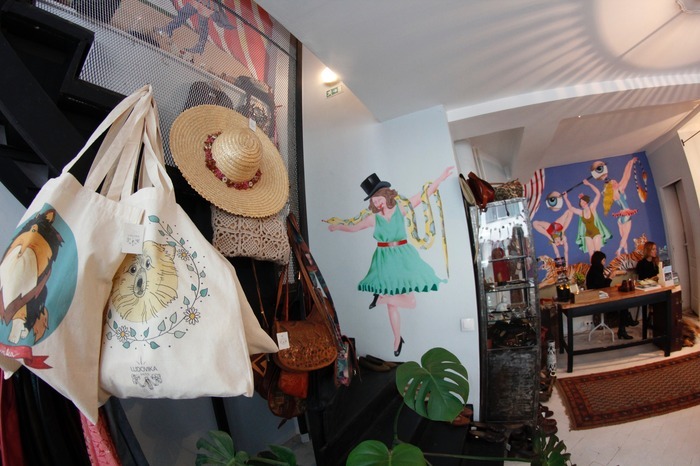 A snake dancer points our way up to the second floor.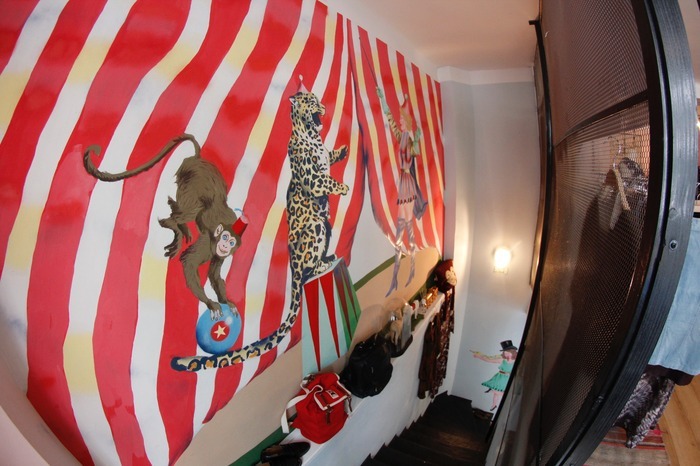 A wall painting of life-sized animals and trainer also overlooks the stairwell!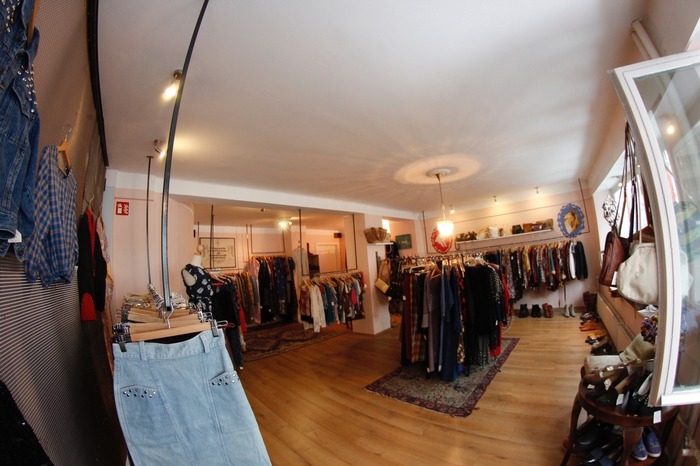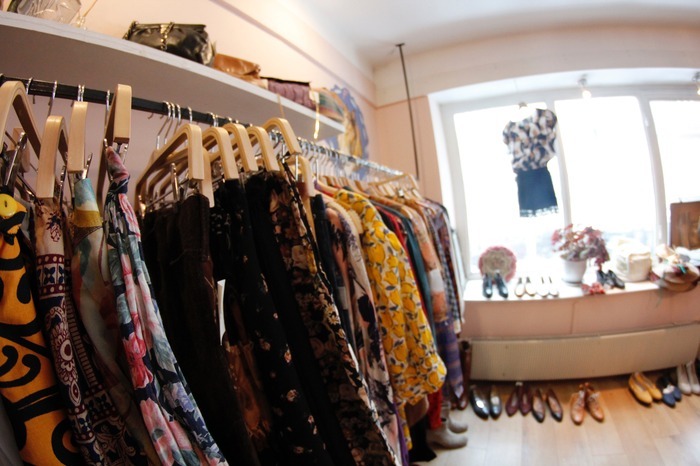 The second floor is fully stocked as well!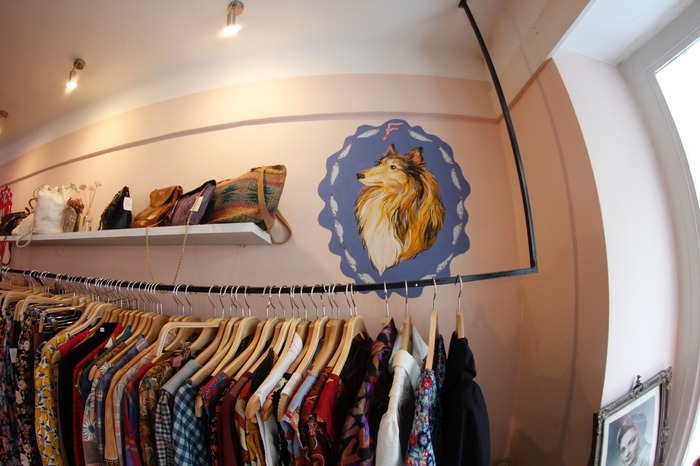 A portrait of owner Krisztina Markó and Dóra Gyöngyösi's beloved canine friend.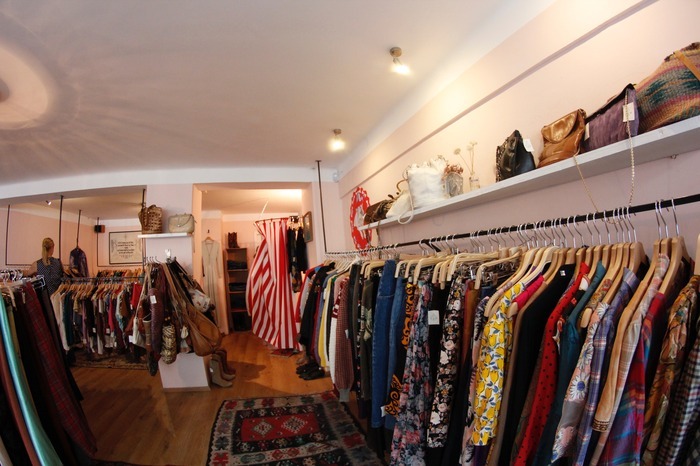 Unfortunately, most European sizes were too big for us, so we left empty handed (after having some fun in the circus tent changing room, of course!)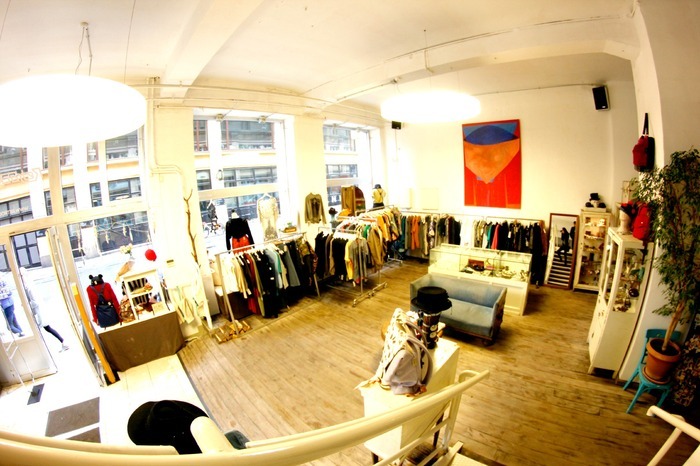 Retrock is located on Király Street, Budapest's busiest boutique street. It's a carefully curated shop full of one-of-a-kind items, posters and comic books in addition to clothing and accessories. The fun part is that they may be vintage or in season!
Even the price tags couldn't ruin the fun. We started by flipping through smaller knick-knacks and second-hand clothings, and discovered a 60's to 90's vintage collection of Chanel, Armani and the like! The second floor features many independent labels from all over Hungary and the rest of the world, such as Korea, Peru, and Thailand. Retrock is a haven for both old things and new independent brands!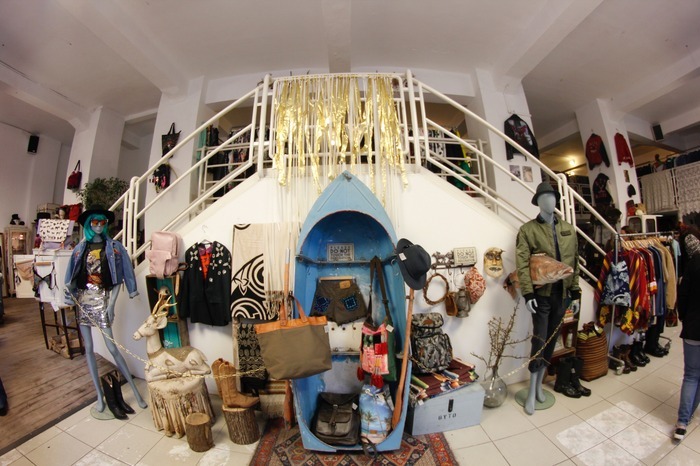 This interesting little display greets every customer and actually changes every month!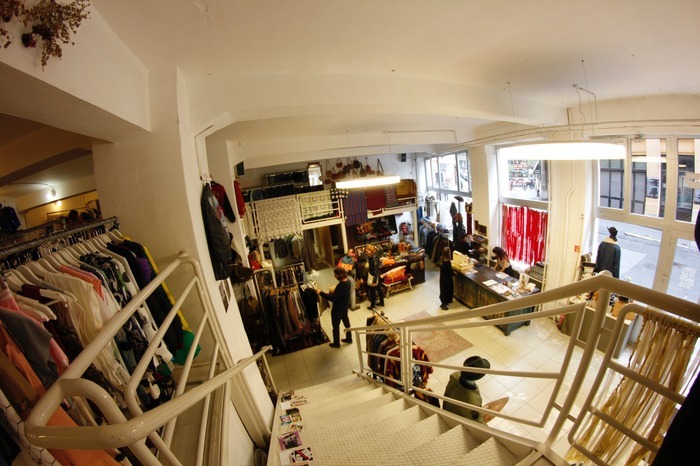 A very spacious store too!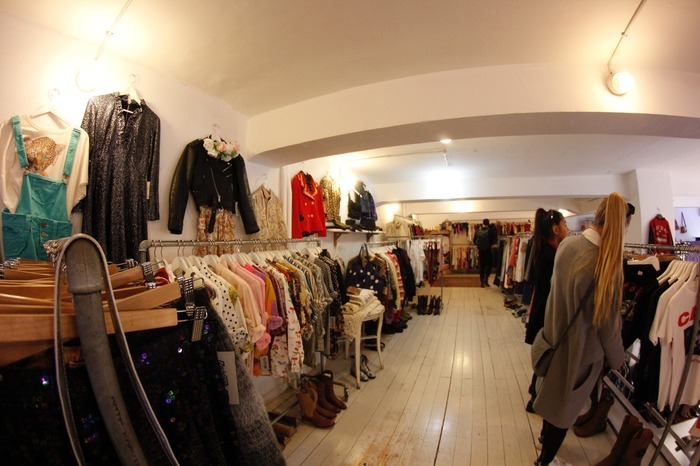 Find different styles from worldwide independent designers on the second floor!
Where do you go hunting for vintage in your city?
Keep exploring
► ► ► Pinkoi in Budapest | Get Happily Inked at Fatum Tattoo
► ► ► Pinkoi Meets Bangkok's Favorite Coffee Shops
► ► ► 7 Local Creative Hotspots in Asia Travel Destinations
We at Pinkoi always cite the bloggers, designers, and content creators whose ideas we post. Any missing credit is unintentional and will be corrected upon notice. If you wish to share our content for personal use, please do so under these conditions:
Give Pinkoi credit and include a direct link to Pinkoi.com.
Must stay true to the original article; no word, picture, video and logo can be altered or added.
Read full ethics policy