Designers, Save on Transaction Fees with Pinkoi Referral Program
Usually you will find articles about selling tips and work to do at Pinkoi Handbook, but today, we're sharing with you a way to save money: to save on selling fees with the Pinkoi Referral Program!
Imagine all your family, friends and internet friends who knew your brand and that you were running a shop on Pinkoi, but have never signed up and shopped on Pinkoi yet. This is the time to refer them to sign up, because each new signup will save you money! What's more, this is a saving every designer will need—savings on your Pinkoi selling fees.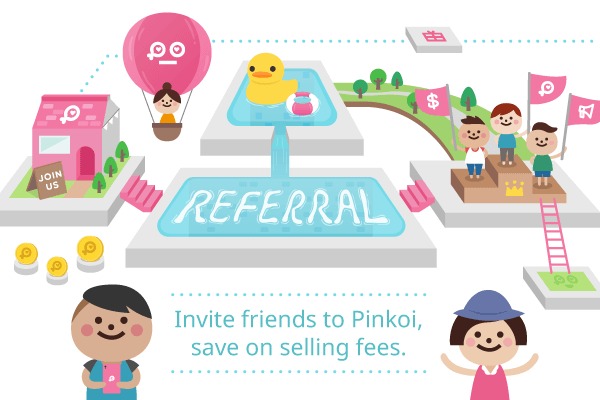 ★ Here's how much you can save every month:
For every successful referral you bring, we'll discount our transaction fees by NT$15. Each month, you can save up to NT$1500 on selling fees!
★ Here's what your referrals need to do:
All they need to do is sign up and become a Pinkoi member through the link from you. Then you'll get a NT$15 reward! If they made a first purchase, you'll get double of that.

★ Here's how to get your personal referral link:
Get your personal referral link here at the Invite friends to Pinkoi, save on transaction fees referral page.



Personalize your link, click "OK", and click on the pink "Copy link" button.

Start sharing your link! You can also start sharing on Facebook, Twitter, email and Messenger right away.

Remember, every referral will save you NT$15, and every month you can save up to NT$1500. So you see, savings do add up (not just expenses!)—start inviting friends!
★ Check how much you've saved!
On the same page, you'll also see a total of how much savings you've earned from successful referrals.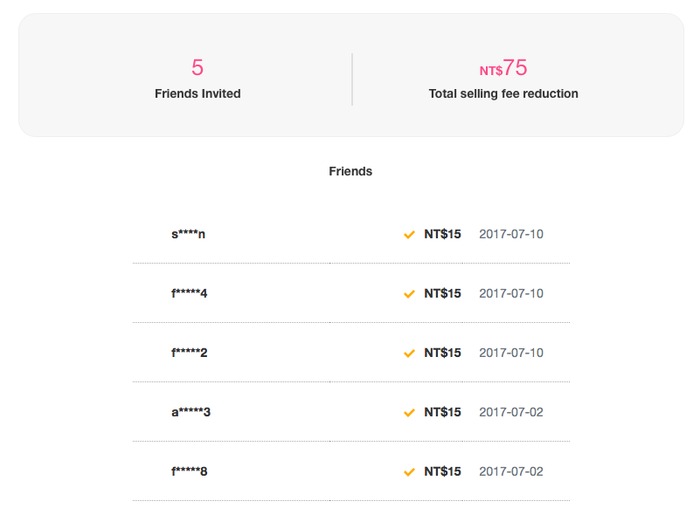 You'll also see it in your next sales statement!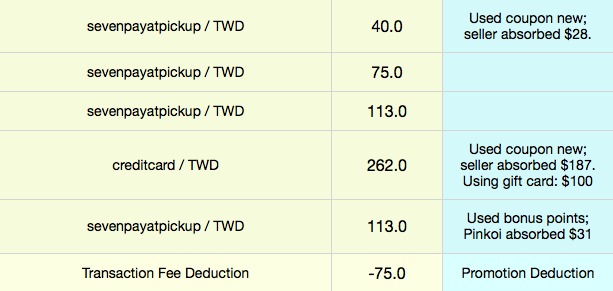 It's really easy as that. Now, start listing the people and the places you'll be sending these links to. Then, Invite friends to Pinkoi and save on selling fees!
Grow your Branding and Marketing with Pinkoi
► ► 3 Pinkoi Designer's Winning Strategies to Sell Internationally
► ► How to Engage Your Social Media Fans to Increase Sales on Pinkoi
► ► Promotional opportunities on Pinkoi every designer should know
We at Pinkoi always cite the bloggers, designers, and content creators whose ideas we post. Any missing credit is unintentional and will be corrected upon notice. If you wish to share our content for personal use, please do so under these conditions:
Give Pinkoi credit and include a direct link to Pinkoi.com.
Must stay true to the original article; no word, picture, video and logo can be altered or added.
Read full ethics policy