Featured Shop | Shibaful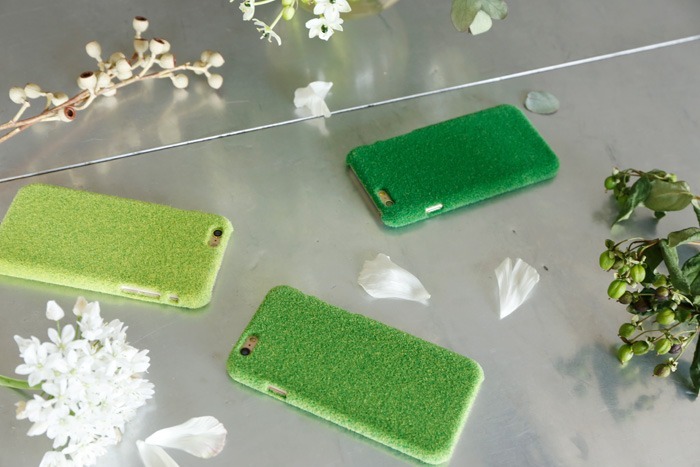 Digital detox is happening everywhere, and it can take many forms. Designer KEN11 decided to make lush, green parks available to every dweller in the tech world. By creating grassy technology accessories, now it's possible to give our eyes a break and recover from stress whenever we need it!
Shiba is the Japanese for grass. The main idea is to combine gadgets and grass, so anyone can feel like they're relaxing in a lawn wherever they are.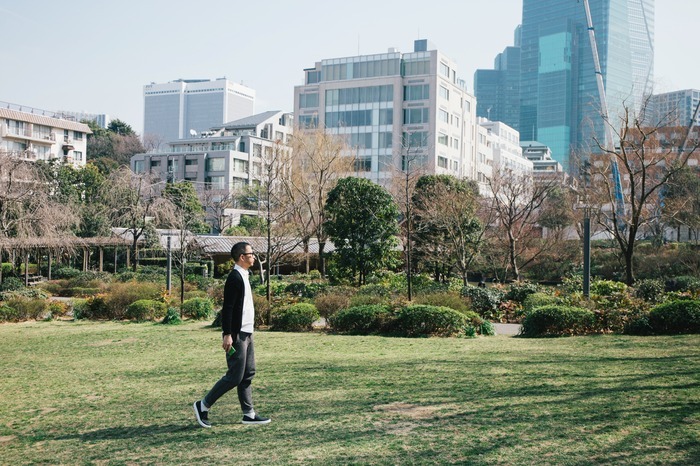 How does Shibaful make a difference?
If iPhone is a portable computer, then Shibaful would be a portable park.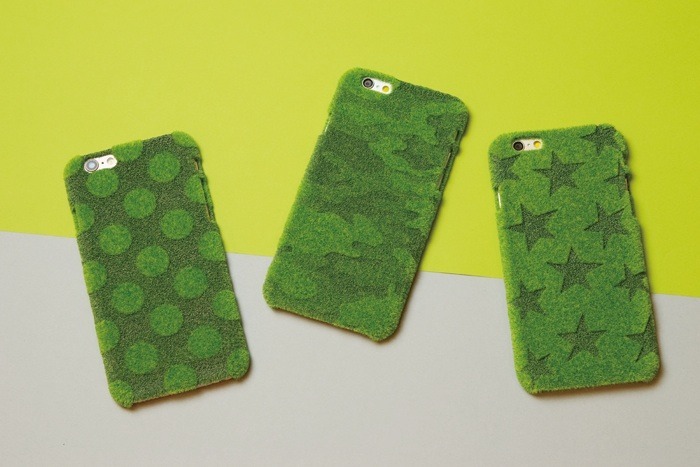 Gadgets have changed our lives, but they've also took over our lives. We're looking at smartphones all the time, but we always need time to rest as well—even when we don't realize it, we often look forward to relaxing in greenery.
What is your vision for the brand?
I think the 18th century technique called electrostatic flocking has not reached its potential yet. It's more traditional than innovative, but I'm drawn to the fact that we can create new experiences in our daily lives just by tweaking it a little bit!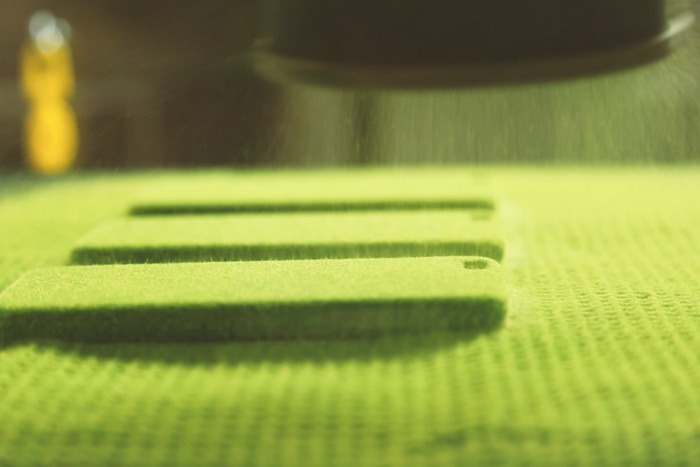 How did you become a designer?
When I was a kid, I wanted to be a game developer. I loved games. I loved immersive experiences and game design does just that—combine design and physical experience to create some great moments.
What does design mean to you?
Physical experience means a lot to me, even when they're created out of intangible things. So Shibaful focus a lot on appearance—the touch, the functions and overall quality—even if it takes a lot of investment. Perhaps that's the reason people enjoy Shibaful designs so much!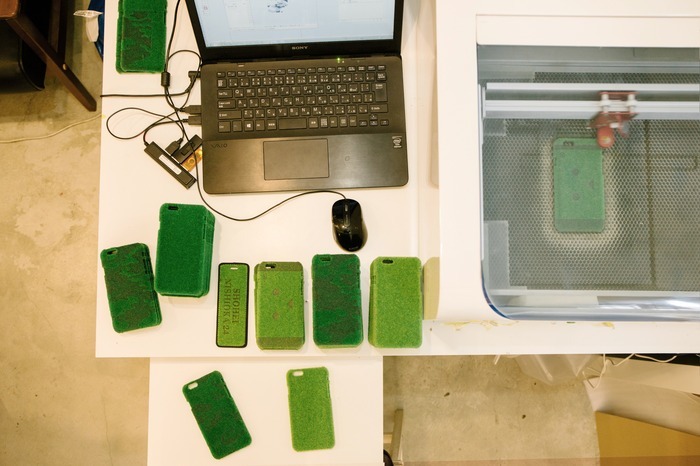 Why do you think grass is a good idea?
Compared to other colors, green comes from middle wavelengths. It's the color that protects and heals our eyes.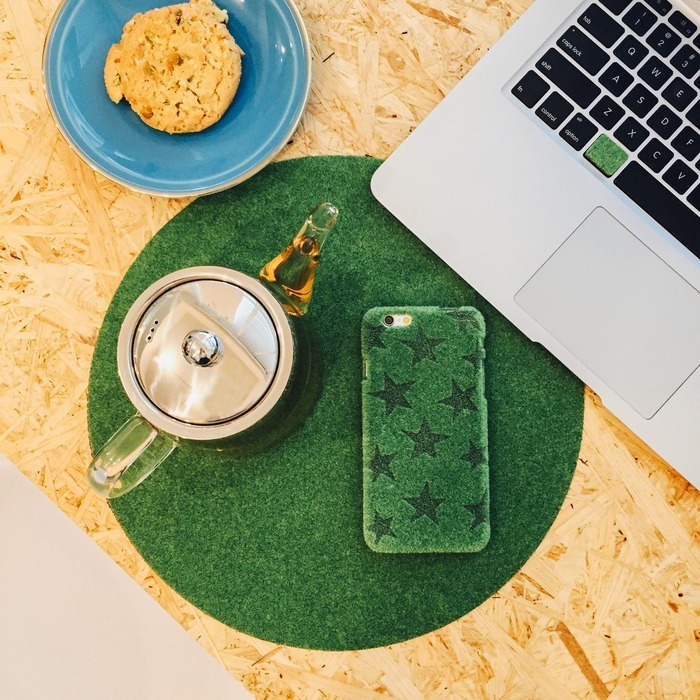 In the beginning, I literally wanted a patch of green to look at to relieve my eyes, and the back of the smartphone seemed a reasonable space to utilize. Later, I realized the grassy lawn is a kind of universal memory, and we can bring back positive feelings associated with grassy parks by putting in realistic physical and visual details.
Tell us about your favorite collaboration.
The collaboration with BEAMS was the most interesting project. One of their staff liked Shibaful very much and initiated a soccer theme collaboration, which included several designs. One design came from how I pictured the manga characters scoring. Another was a soccer jersey design that we brought to an event and everyone can customize it with their choice of name and shirt number. Some people got it for themselves, and some as gifts to their soccer fan boyfriends.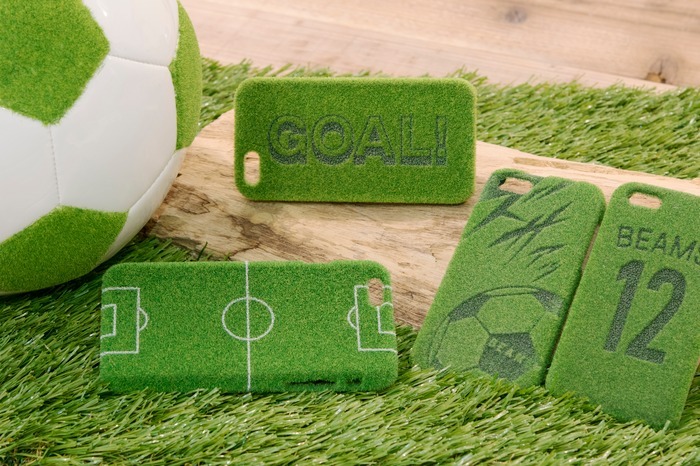 Please offer some words of wisdom to up-and-coming designers.
Try out new things to do, discover new ways to live, and do not give up easily!
Are you ready to experience the healing power of green?
These designers also brings nature within our touch!
► ► ► Featured Shop | Ponchise
► ► ► Featured Shop | KAI Stamps
► ► ► Designtrepreneur | Zi Art
We at Pinkoi always cite the bloggers, designers, and content creators whose ideas we post. Any missing credit is unintentional and will be corrected upon notice. If you wish to share our content for personal use, please do so under these conditions:
Give Pinkoi credit and include a direct link to Pinkoi.com.
Must stay true to the original article; no word, picture, video and logo can be altered or added.
Read full ethics policy