Creative Ways to Enjoy Chinese New Year of the Rooster
Pinkoi is Asia's leading marketplace for buying and selling independent design. Discover beautiful design products to decorate your lifestyle. Whether you're buying for yourself or someone special, Pinkoi is the ultimate gift shop for buying unique presents!
Depending on where you live, Chinese New Year traditions could be very traditional or quite relaxed. For us, we like to see some creativity in the usual set-ups, especially since it's the year of the rooster: adding chicky elements to hongbaos, decorations and that red outfit can be lots of fun. Here's how we can get into the celebrations in a playful way!
Give out hongbaos (red envelopes) with no money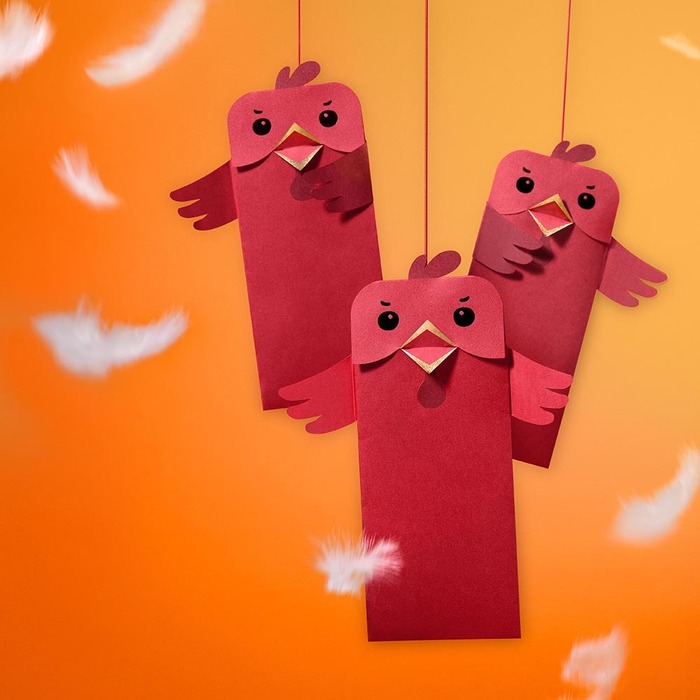 Good Luck Red Envelopes from Fun II
Red envelopes filled with money are typically given children and elders in the family, but red envelopes design can be so fun that not using them is missing out on the fun. Insert symbolic quarters or give them out as decorations, games, or actual gift bags.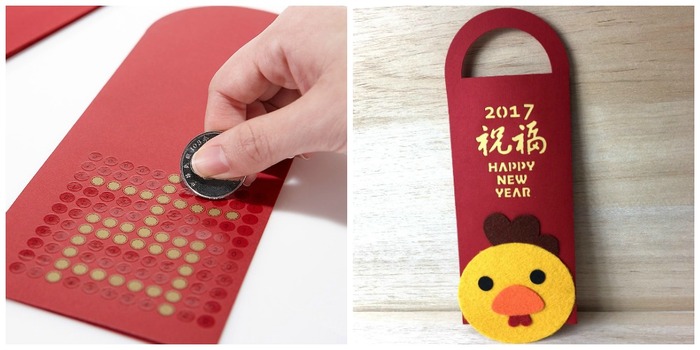 Lottert Red Envelope | Chicken Red Envelope
Bring out the rooster family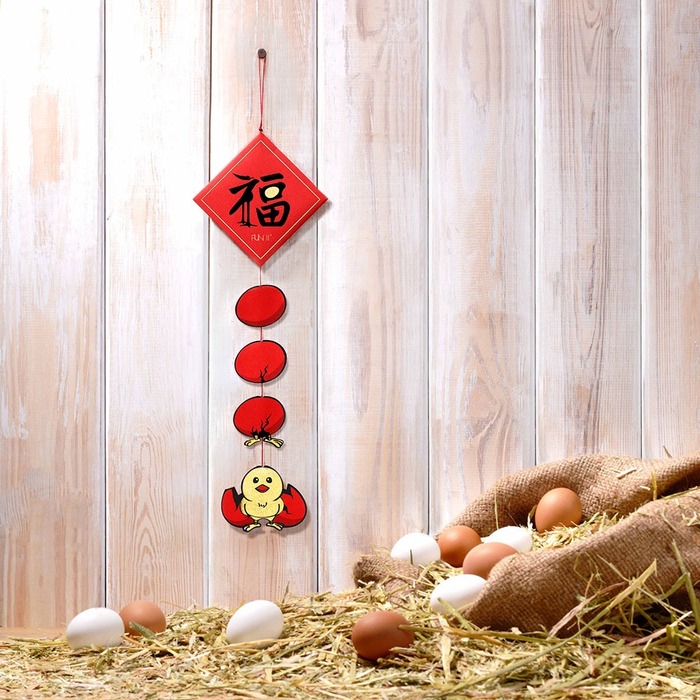 Don't be shy, get as chicken as you want. It is common to get very literal with the animal zodiac, so from the rooster to the hen to the fluffy chicks, everyone in the rooster family is appropriate for the New Year festivities. Even the eggs! They are part of the family, too.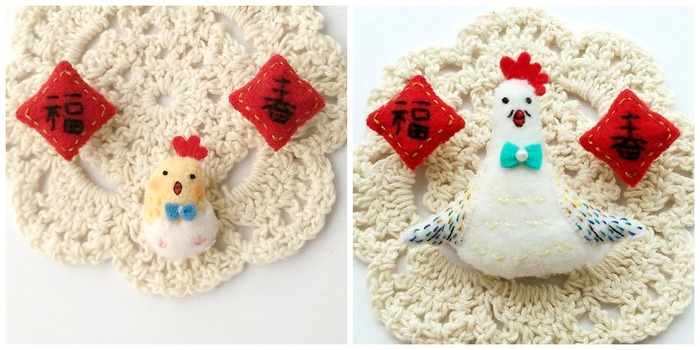 Get a little irreverent with red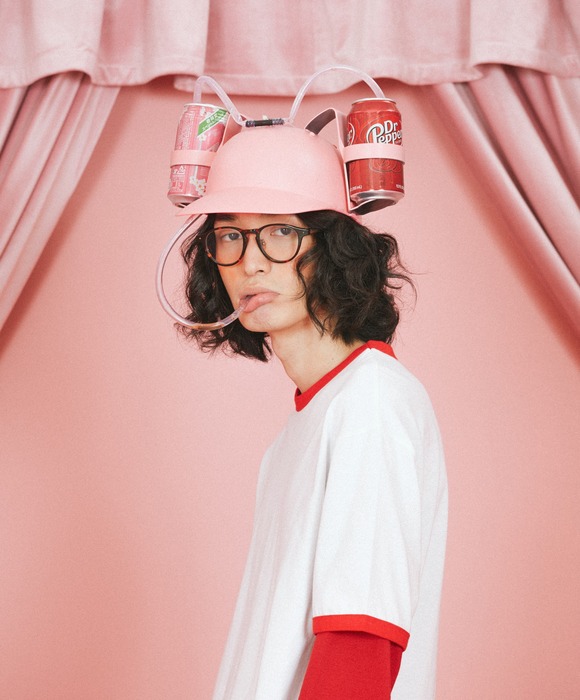 Pedro Tee Set from röyksopp gakkai
The bold, passionate red in Chinese New Year's family gatherings is a safe color that bids luck and good health for all. A ladylike dress or a fine, tailored sweater is your best bet. But if you feel times are a-changin', wear it with an attitude and raise some eyebrows.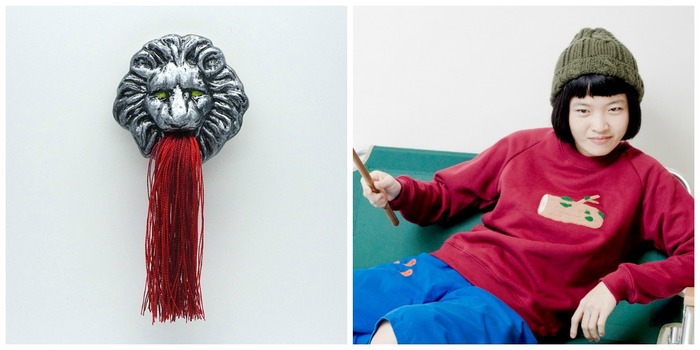 Show your love for money!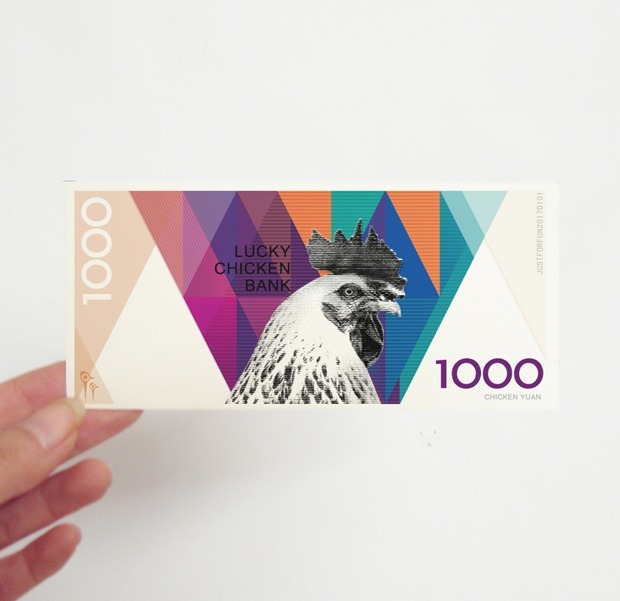 Rooster Cash from IGREAN
In case you haven't noticed, many Chinese New Years greetings are related to money. It's even a popular time people buy a new coin purse. So definitely say "Gong xi fa tsai" and jokingly ask for money in red envelopes with "hongbao na lai" ("Give me some money!"), and join in on the culturally-approved prayers for wealth and prosperity!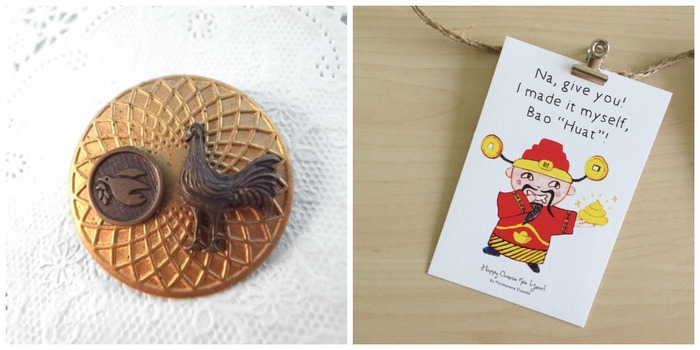 Chinese New Year can be a really busy time with lots of etiquettes. We hope this has got you into a more lighthearted, joyful spirit!
More ideas for Chinese New Year celebrations
► ► ► 5 Ways to Celebrate Chinese New Year Abroad
► ► ► 7 Snazzy Ways to Dress Red for Chinese New Year
► ► ► Trad to Rad: Chinese New Year Greetings Redesigned
Text: Melissa
We at Pinkoi always cite the bloggers, designers, and content creators whose ideas we post. Any missing credit is unintentional and will be corrected upon notice. If you wish to share our content for personal use, please do so under these conditions:
Give Pinkoi credit and include a direct link to Pinkoi.com.
Must stay true to the original article; no word, picture, video and logo can be altered or added.
Read full ethics policy