How to Start Using Herbs and Oils for Aromatherapy
Pinkoi is Asia's leading marketplace for buying and selling independent design. Discover beautiful design products to decorate your lifestyle. Whether you're buying for yourself or someone special, Pinkoi is the ultimate gift shop for buying unique presents!
Our ancestors have been aromatherapy experts, and now the forgotten art of scents is making a comeback! Many skincare and cleaning products infused with herbs and essential oils are now available to us. We find it a little overwhelming in the beginning, but there's no harm in taking it slow. Just think about the benefits you're looking for, and you'll find something that fits into your lifestyle.
1. Minimum-effort pleasures: Candles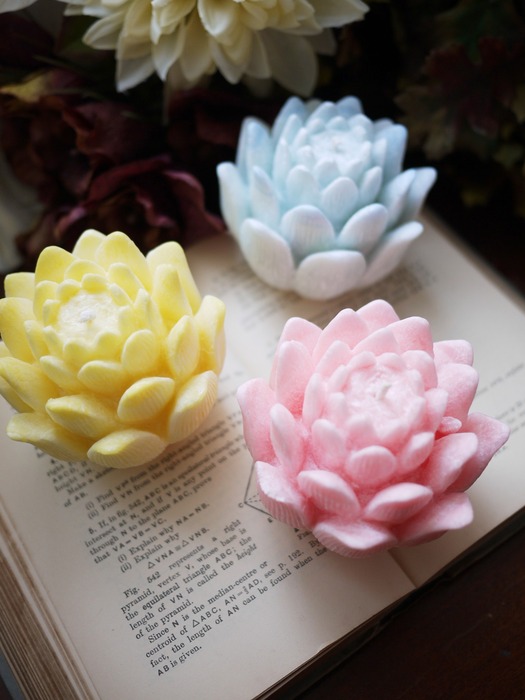 Soy Wax Lotus Candle from Garden No. 5
Lighting up a candle can immediately take you to a tranquil lotus pond far out in nature! With a relaxing scent, aromatherapy candles are the easiest, most guilt-free reward you can give yourself after a long day. To enjoy life's simple pleasures, opening up your senses is the key.
2. To smell pretty and nice: Perfumes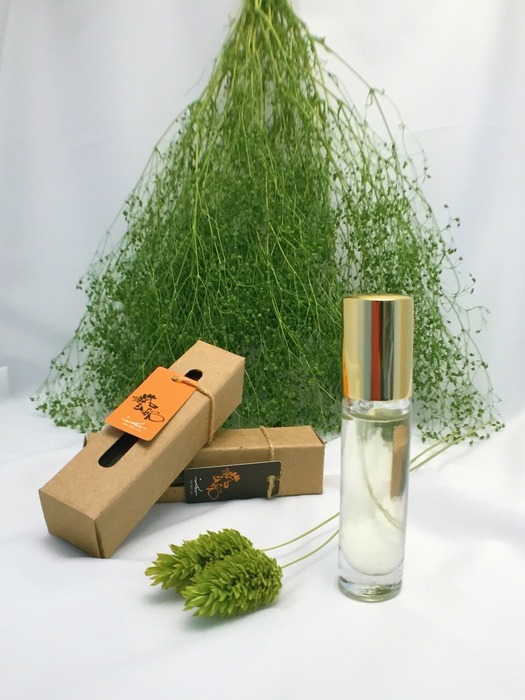 Taiwan Cypress Oil from Kaoho Handcrafts
If you want to add a layer of sense to your appearance, try natural perfumes. They are fun and pretty, they make you feel good and carry benefits from essential oils without the harm of sweet-smelling chemicals. Be more focused with eucalyptus scent or soften up with rose.
3. Gentle and effective body care: Body wash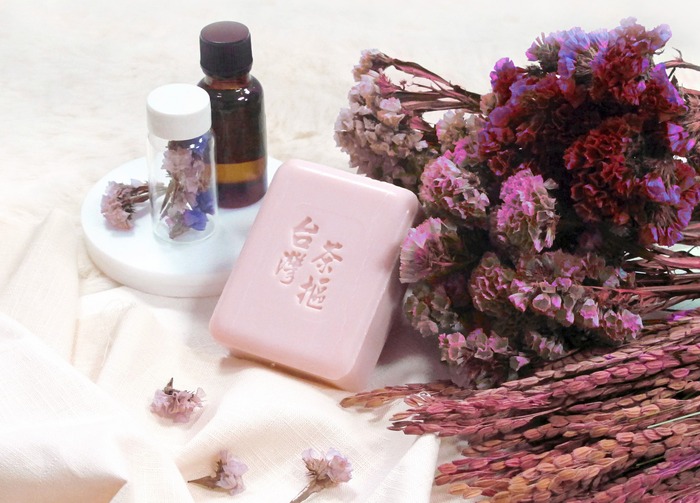 Hydrating Rose Soap from TW Soap
Instead of creating new habits, incorporate aromatherapy to your existing body-cleansing ritual with a soap or body wash. Next time you take a shower, breathe in the essential oils as if you're lathering the benefits from a mountain retreat. If you're going to do it everyday, make showers your reward for the day.
4. Spa at home: Scrubs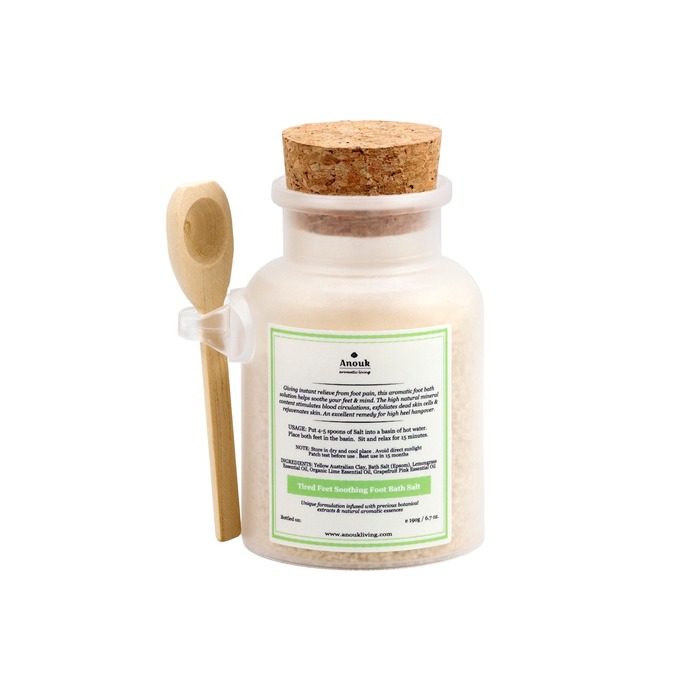 Foot Scrub from Anouk
Ready to advance your body rituals at the comfort of your home? First, you need to slow down and find out what your body needs. From dry ankles to tense muscles, there are many problems aromatherapy can help with. For example, a nice foot soak will rescue your feet from the winter dryness, prep them for summer activities, and even improve your metabolism.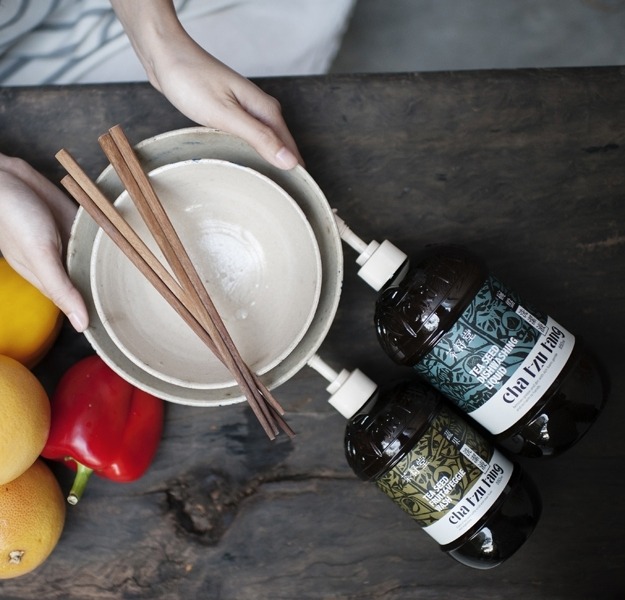 Tea Seed Dish Soap from Chatzutang
If pampering yourself sounds too lavish, why not take care of the house instead? Without excessive scents and packaging, they bring your focus to chemical-free and effective solutions for laundry, leather, dishes, and all kinds of mess in your cozy home.
6. Connecting to spirituality: Incenses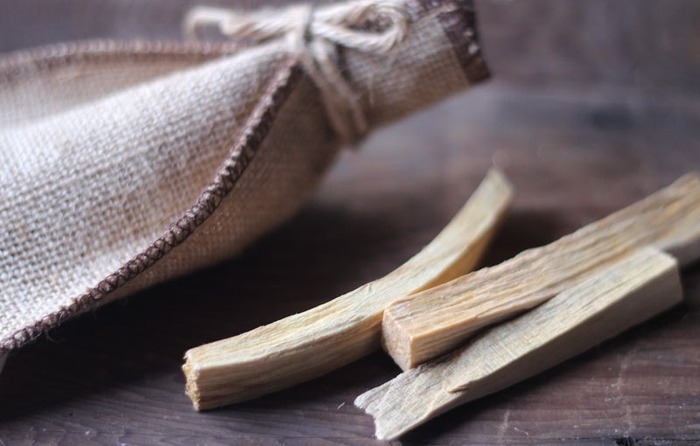 Palo Santo Sticks from Hi Kidult
All these good smells and natural benefits might bring you to a higher state of wellbeing! In ancient cultures, scents are a part of spiritual practices. For example, for over a thousand years, Native Americans have used palo santo in shamanic rituals, cleansing the energy around people, objects and surroundings.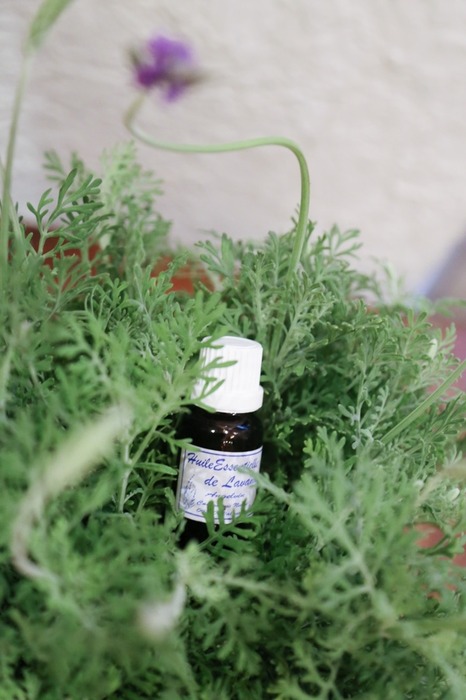 Lavender Essential Oil from Bonbonmisha
For the crafty artists out there, you might want to take matter into your own hands and make your unique aromatherapy blends. A few drops of essential oils in the moisturizer can soften your skin, another few in the bath can bring you a good night's sleep, and another dab or two can soothe headaches and bug bites. Don't forget the base oil for skin care oils, or beeswax for customized moisturizer and ointments.
Which aromatherapy ritual will you pick up?
More natural solutions for wellbeing
► ► ► 3 Natural Remedies to Beat Winter Fatigue
► ► ► Gemstones and Cupcakes to Embellish Your Bathroom
► ► ► Natural cleansing with Featured Shop | Chatzutang
We at Pinkoi always cite the bloggers, designers, and content creators whose ideas we post. Any missing credit is unintentional and will be corrected upon notice. If you wish to share our content for personal use, please do so under these conditions:
Give Pinkoi credit and include a direct link to Pinkoi.com.
Must stay true to the original article; no word, picture, video and logo can be altered or added.
Read full ethics policy