Featured Shop | Kiitos
Count on Kiitos to come up with everyday accessories packed with bright colors and whimsical doodles reflecting the amusing moments we might have overlooked in life. Today, Kiitos founder is here to tell us about their style and source of inspiration!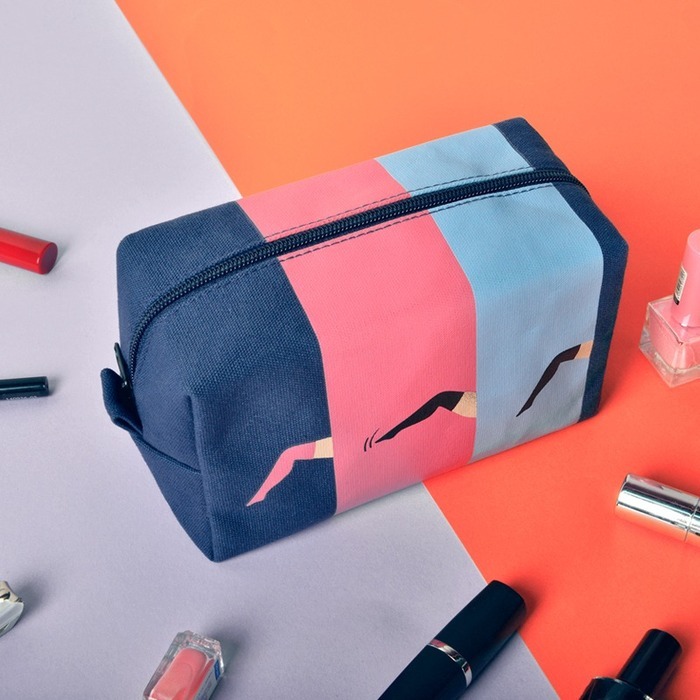 Why did you started Kiitos?
Before starting Kiitos, I was making handicrafts and doing game character development. After working for a few years, however, I began to lose interest. I went back to what I was passionate about, which is design, and started Kiitos with a friend in 2013. Thanks to friends who've been introducing new friends to us, now we are a team of four!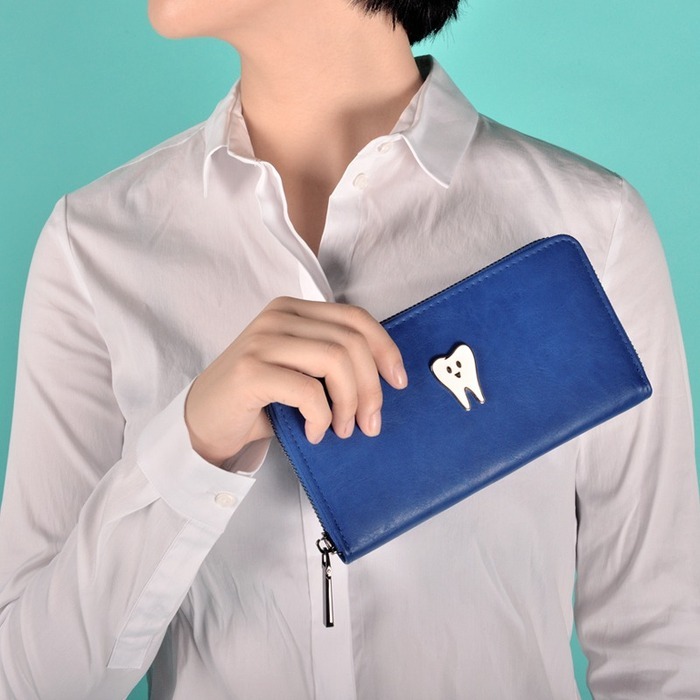 How did you name your brand Kiitos?
I needed ideas for a brand name, and so started with my last name, "Hsieh." It has the meaning of "thanks," so I started Googling "thank you" in different languages and came across the Finnish word for it: "kiitos." The more I considered it, the better it sounded, so I named the brand Kiitos.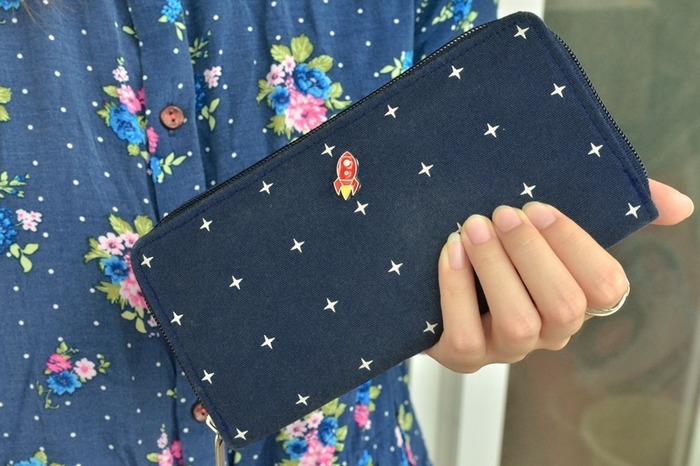 But now I kind of regret this rash decision. Most people have trouble with the pronunciation. Well, so that's a lesson learned for me!
What is special about your brand?
We want to offer original designs that are also affordable—products with a mass market price point but a niche sense of fun.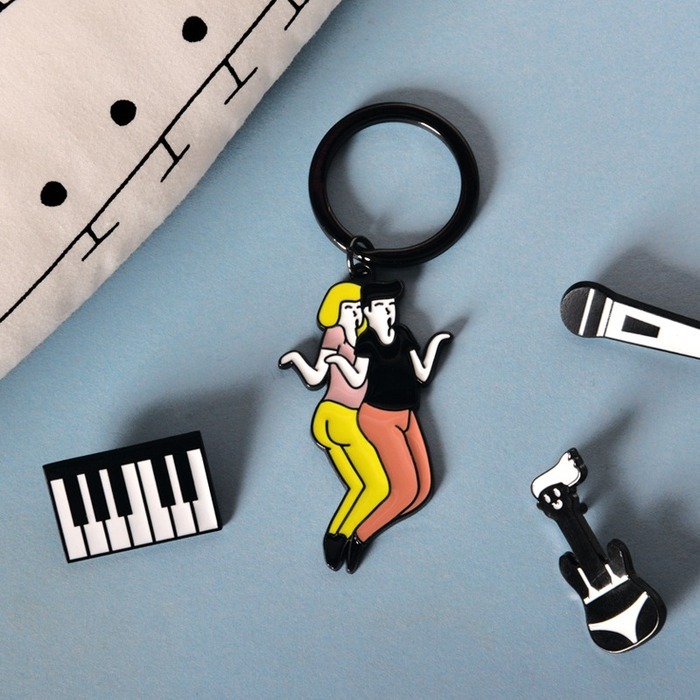 Generally we release new collections instead of individual products every month. Next, we'll be releasing home goods, and possibly different product types like women's apparel in the future.
What are some of the challenges you've faced so far?
There are many copycats out there, but now it's not a problem we're focusing on. We need to spend our energy on the work that we are enjoying.
What inspires you?
Usually we brainstorm the scenarios of how a product might be used. For example, a girl might be using a makeup bag on a date, while dancing, or doing some other interesting stuff. Sometimes we try to make it silly because, you know, smiles are contagious!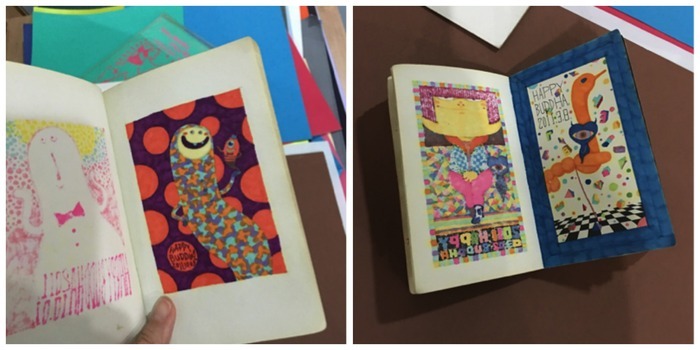 I used to sketch on my notebook all the time, because letting out ideas without restriction is where the fun is. But now that we're focusing on branding, I have less time to sketch.   
Please tell us about Kiitos' photography style.

If time permits, we would plan ahead for a set; if not, we jump right into a shoot by gut feelings. One of our go-to styles is using colored paper backdrops, and each collection will have a consistent visual language throughout.
In the beginning, we mostly took product photos against a plain white background to emphasize the product details, but Pinkoi encouraged us to develop a visual style and tell more story.
How does it feel to see people wearing your products?
It still makes us very happy, but we've been working long enough to not get head over heels about it. We realize we've still got a long way to go, so strengthening our brand is top priority; promoting comes later.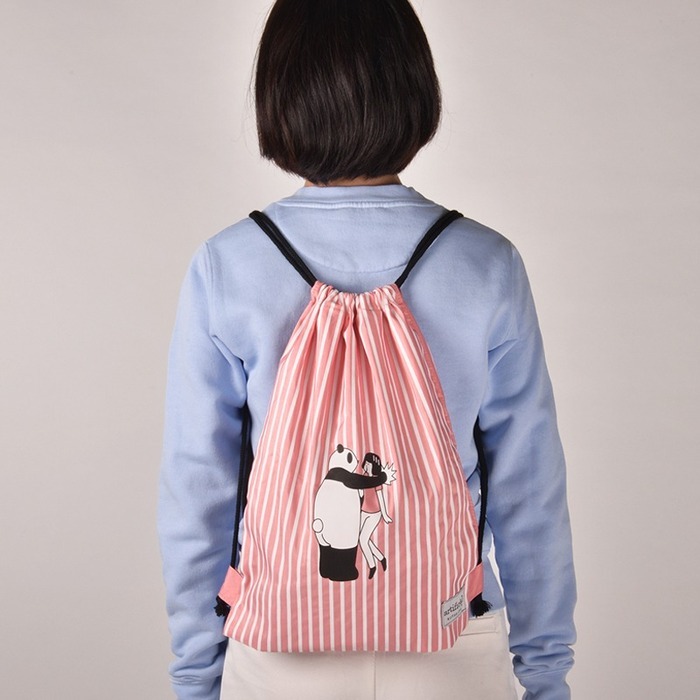 Tell us about your experience with Pinkoi.
Pinkoi is a refreshing online experience. Most Chinese online marketplaces such as Taobao have everything you can think of, but they're also cluttered and boring. In comparison, the items on Pinkoi are much more original and the website is also very well-designed.
We really enjoy the heartfelt interaction with customers too. Sometimes we include free gifts in an order, and we always enjoy their reviews and words of thanks.
What's next for you? 
As our brand grow, we hope to also grow the market for original designs. There has been very few original designs in the Chinese market, with a few exceptions of Japanese imports. So, we want to keep creating and make people acknowledge the growing creative force in China, so that more and more people are involved in supporting original designs!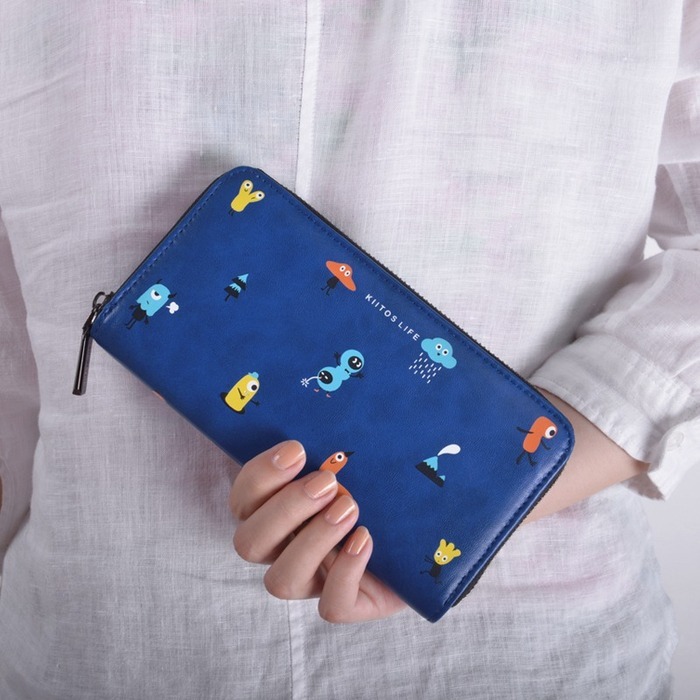 Learn and grow with designers!
► ► ► Featured Shop | Treat Anything Tactile
► ► ► Featured Shop | Klass Glass
► ► ► Featured Shop | Gifu Cosme
We at Pinkoi always cite the bloggers, designers, and content creators whose ideas we post. Any missing credit is unintentional and will be corrected upon notice. If you wish to share our content for personal use, please do so under these conditions:
Give Pinkoi credit and include a direct link to Pinkoi.com.
Must stay true to the original article; no word, picture, video and logo can be altered or added.
Read full ethics policy