4 Photography Styles You can Create with Everyday Objects as Props
Pinkoi is Asia's leading marketplace for buying and selling independent design. Discover beautiful design products to decorate your lifestyle. Whether you're buying for yourself or someone special, Pinkoi is the ultimate gift shop for buying unique presents!
From simple hacks to lighting techniques, the thing that takes your product photo to the next level is style. This is when the fun stuff comes in: props! With the right props, you can bring out the character of your product and attract your target audience more easily.
In this article, we've chosen 4 photo examples from the sellers on Pinkoi, and will show you how to create similar styles with props that you can easily get your hands on.
Botanical style
Some branches and flower petals in your photo can transport people to a bright and breezy garden right away. Twigs, dried flowers and pine cones are very handy for product photos so we usually keep some ready for use. If you can get your hands on lavender or baby's breath, crush some petals with your fingers and sprinkle them around your product—it makes the white space more interesting!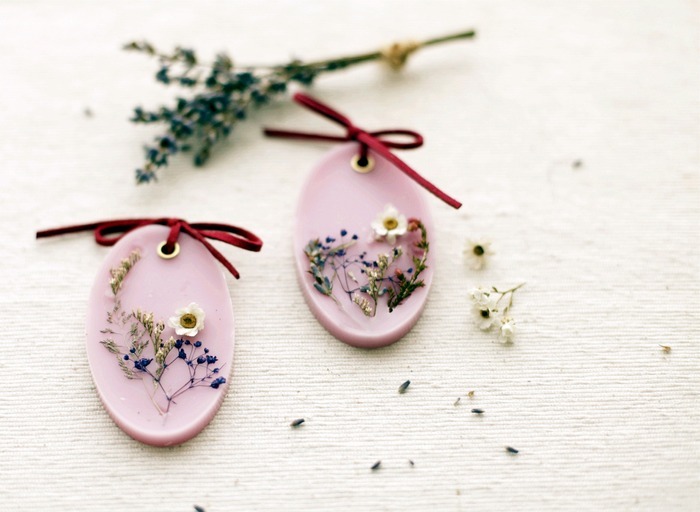 Lavender Fragrance Block from Dailylike
Try it with these props: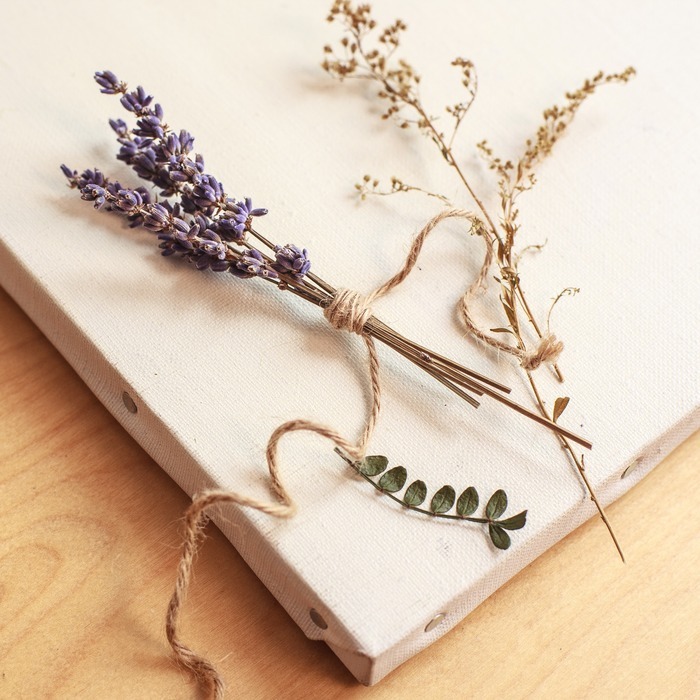 Leaves and stems from the garden
A branch of dried flowers
Some crushed lavender
Stretched canvas (or thick canvas or linen fabrics that gives an organic feel to the background)
This is what we got: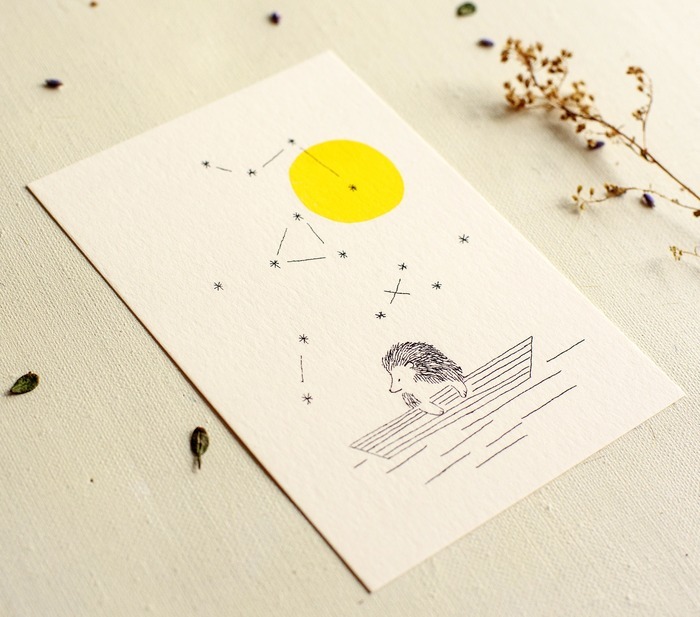 A handful of petals sprinkled randomly and a slightly imperfect composition creates a candid snapshot of the everyday life, and give room for imagination.
Urban style
A sleek, refined style can be created with cool tones and simple visuals. Solid materials like rock, metal or cement as well as geometrics can all make predictability sexy. Try to limit the use of props here! The urban style is popular among brands that aim to make a fashion statement.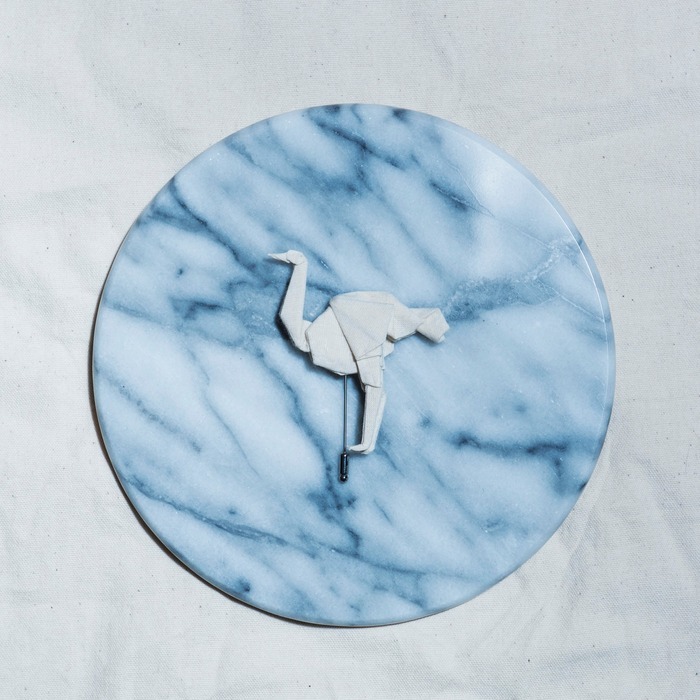 Origami Brooch from TheTheThe
Try it with these props: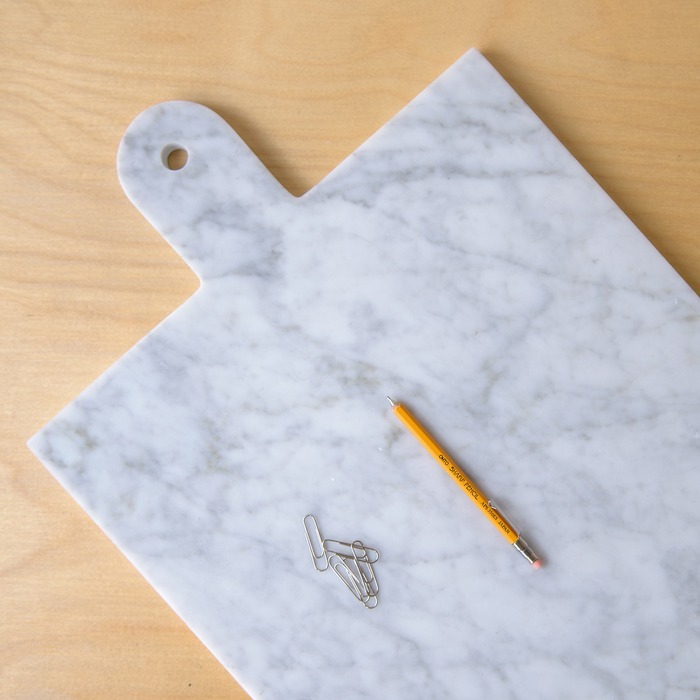 Some metal paper clips
A mechanical pencil with metal details
A marble cutting board (or marble table/countertop)
This is what we got: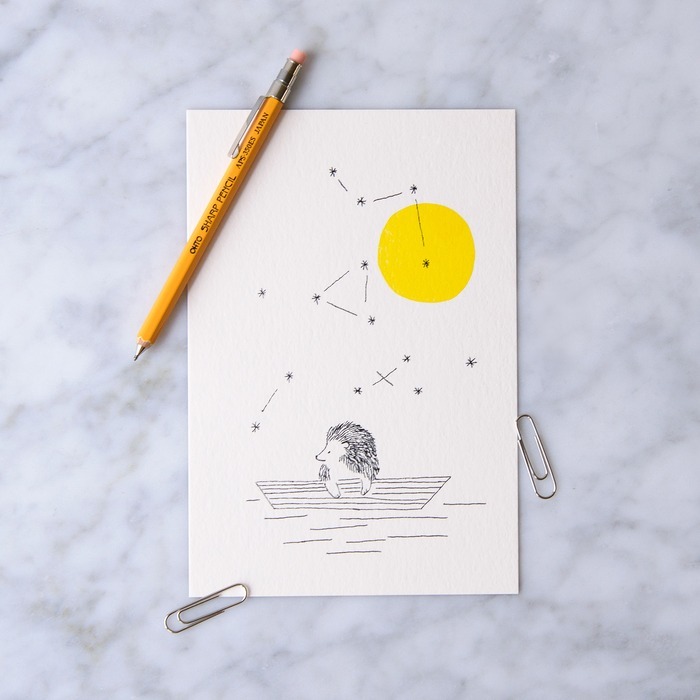 The metallic reflection from the paper clips and mechanical pencil make the picture sharp, while the marble background gives a sturdy, sophisticated impression. The postcard looks like it belongs to a high end boutique!
Vintage style
Whether your products are vintage or not, this style is the top choice to highlight the story around your products and give them a time-ridden feel. Woodsy colors from natural materials send us back in time, and pen and paper bring in an intellectual yet nostalgic ambience.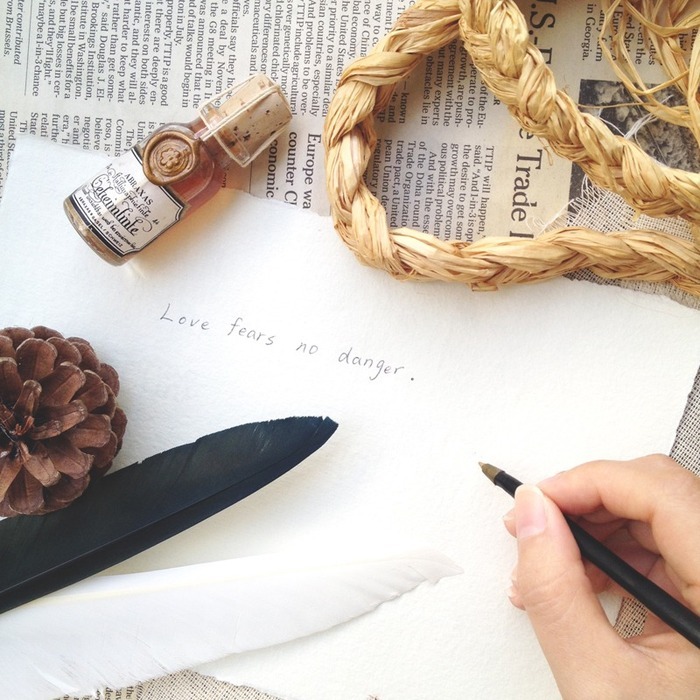 Quill Ballpoint Pen from Rewen Shop
Try it with these props: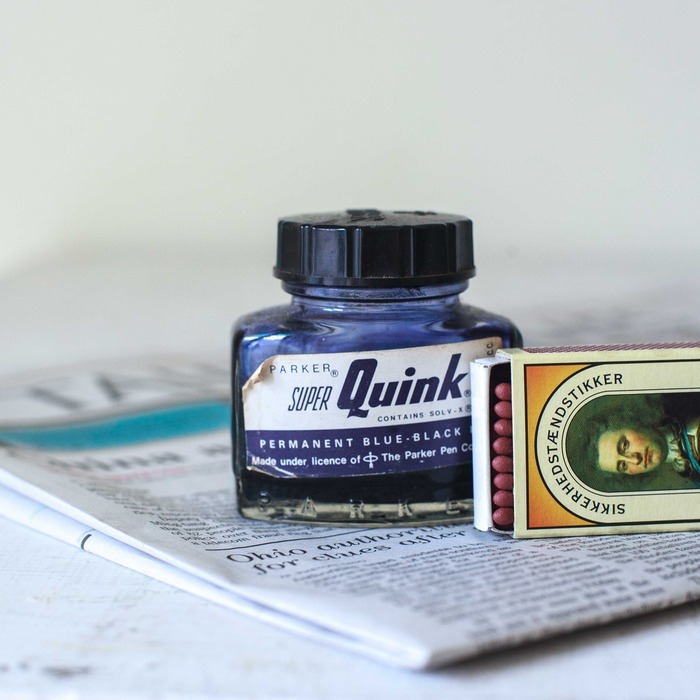 Newspapers
An ink bottle
A box of matches (or other obsolete objects like envelope knife, typewriter, etc.)
This is what we got: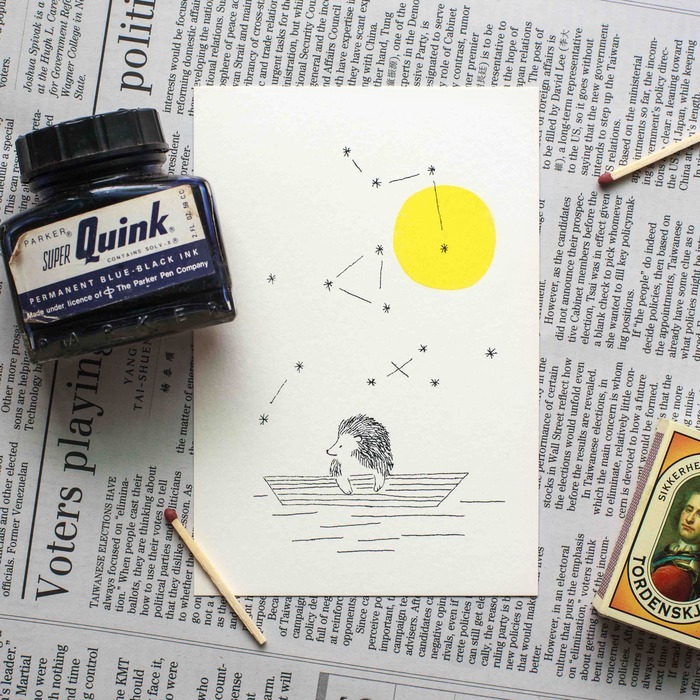 Vintage props bring us back in time and dip us in nostalgia. If you want to go further, try creating blots of tea or coffee rings on the papers to make it more realistic!
Pop style
Bold colors and random figurines are full of energy, and their contrast is very entertaining. This style is favored by many design brands because it's easy to achieve but also very effective.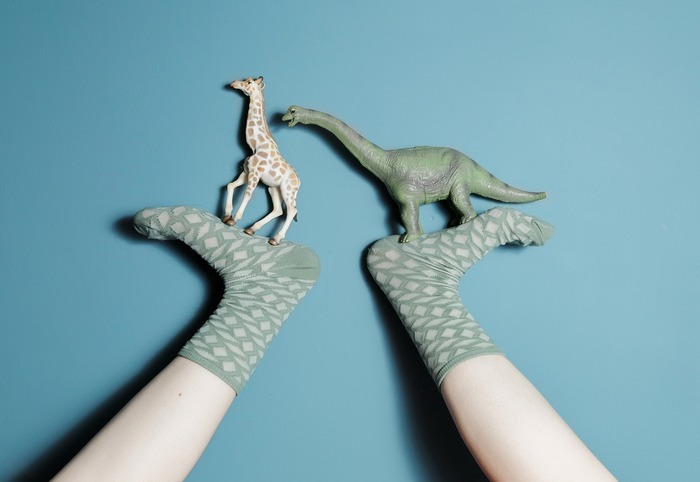 Argoyle Socks from tan-tan
Try it with these props: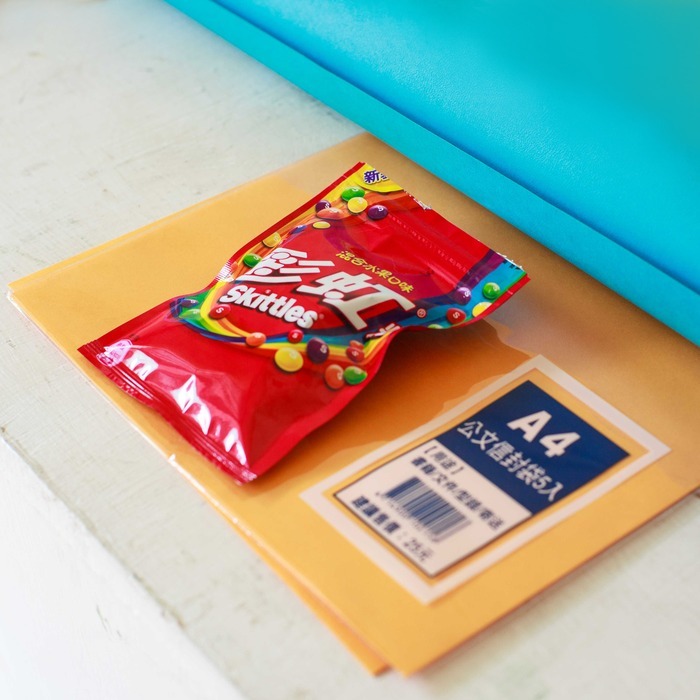 A blue paper
A document envelope (as an alternative for an orange background)
Some Skittles or colorful candies
This is what we got: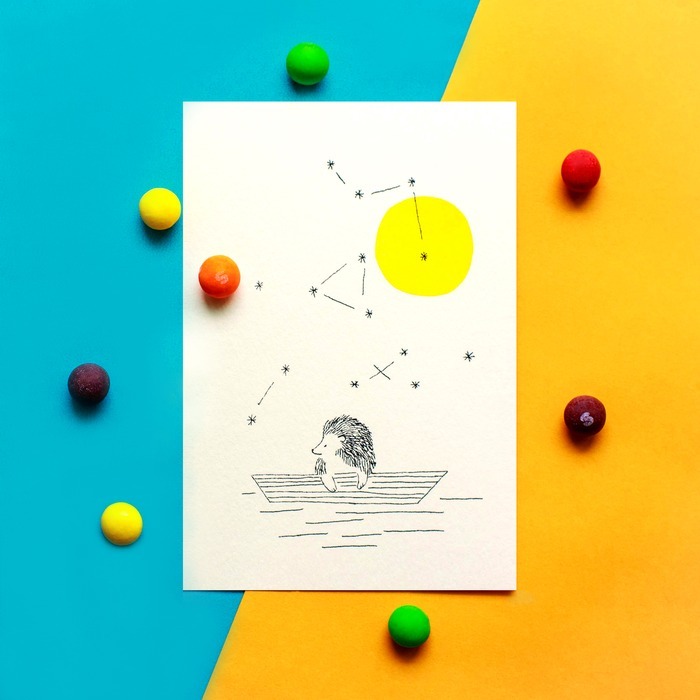 We created a bright and cheerful mood with contrasting colored papers and candies (in place of figurines) for a youthful candy and soda shop vibe.
By using different props, the same postcard was given very different personalities that would attract very different crowds. Not only do the props help the product stand out, they also kick-start a conversation between the customer and the brand. Just remember, don't let the props overpower your product!
Photo techniques to create style and personality
► ► ► Lighting Magic: How to Style Your Photos with Lighting
► ► ► 7 Keys to Telling a Compelling Story with Product Photos
► ► ► How to do a Creative Themed Photo Shoot for Your Products
Translation: Melissa
We at Pinkoi always cite the bloggers, designers, and content creators whose ideas we post. Any missing credit is unintentional and will be corrected upon notice. If you wish to share our content for personal use, please do so under these conditions:
Give Pinkoi credit and include a direct link to Pinkoi.com.
Must stay true to the original article; no word, picture, video and logo can be altered or added.
Read full ethics policy