Life is Sweet with Camila Valdez's Giant Desserts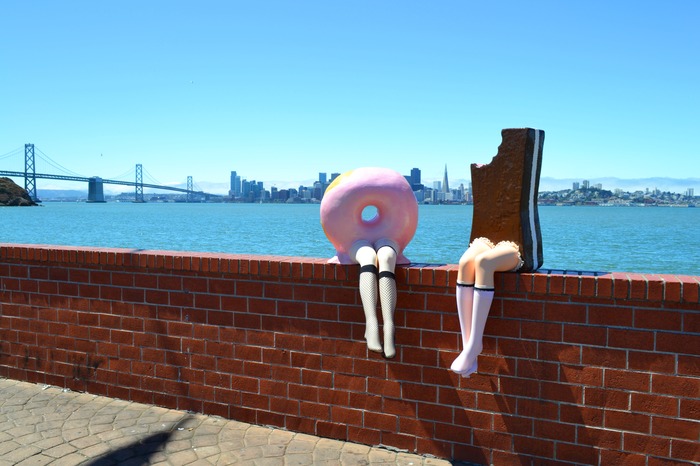 What would you do if you see a gigantic donut reading a book, or a lonely popcorn sitting on the street (with several popcorn kernels falling out of her box)?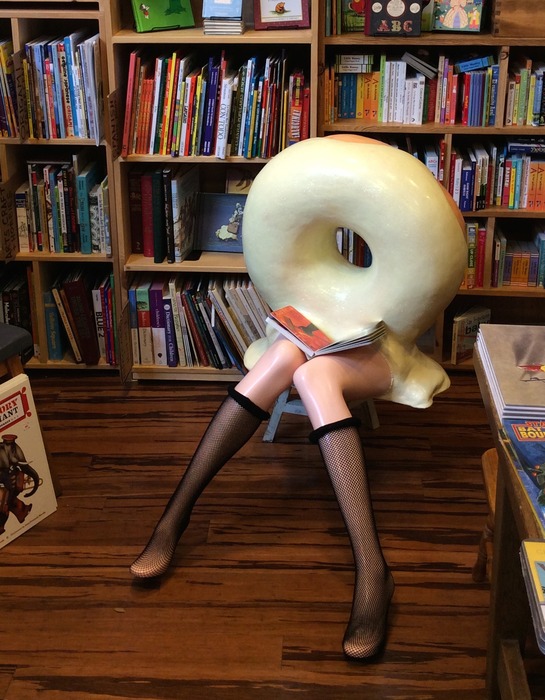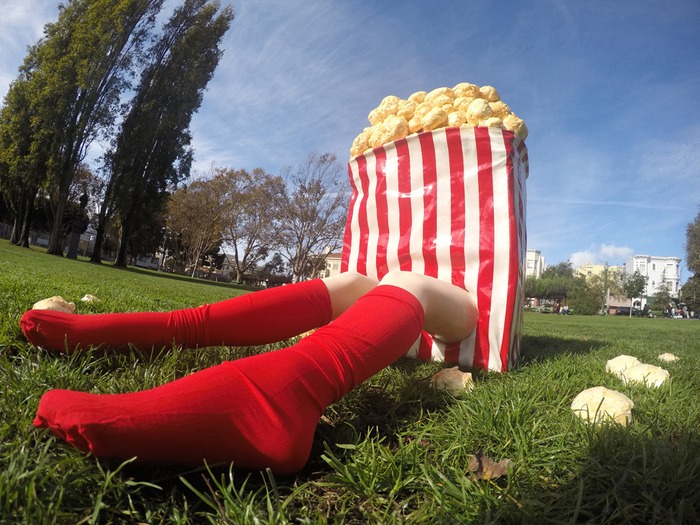 These giant desserts all have long pretty legs, but each has its own personality and adventure. Argentinian artist Camila Valdez says, "Donut White once told me that she felt very happy while reading a book, but a little desperate while waiting for the bus under plain sunlight."
Camila creates dessert sculptures because of an interesting reason. "Colorful and sprinkled cupcakes don't grow from trees! They are a particular type of man-made creation." With so many shapes and textures, this man-made creation becomes Camila's way of self-expression and even seduction.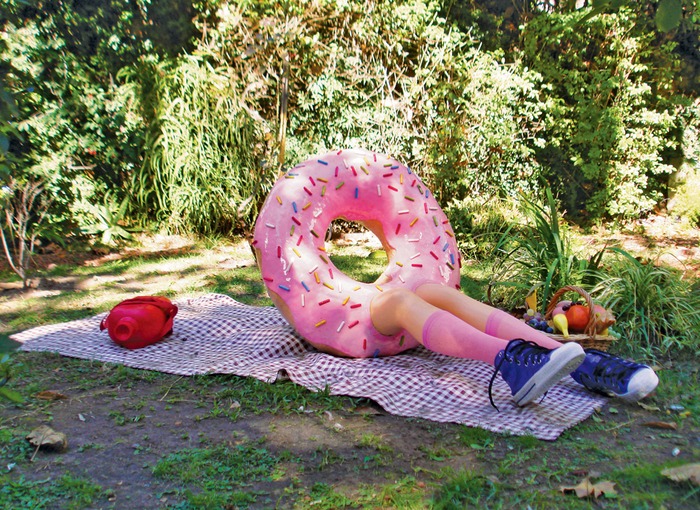 In the studio, Camila has fun with messy materials like fiberglass and epoxy resins, which are actually the materials surfboards are made from.
"The magic between having an idea and making it real, touchable, part of this world, keeps me motivated."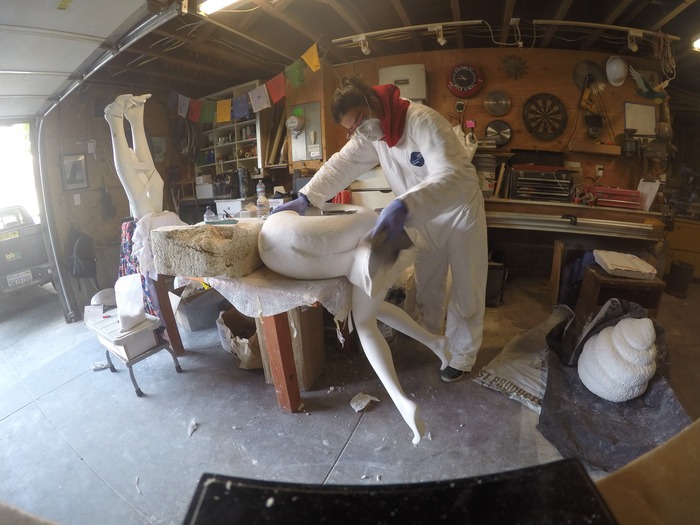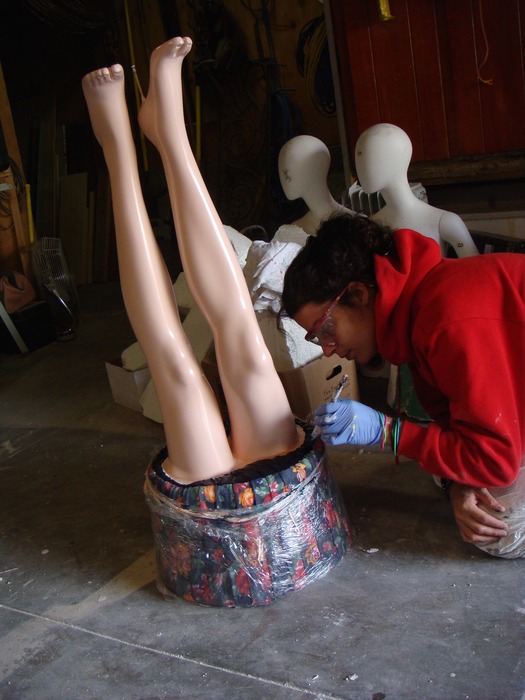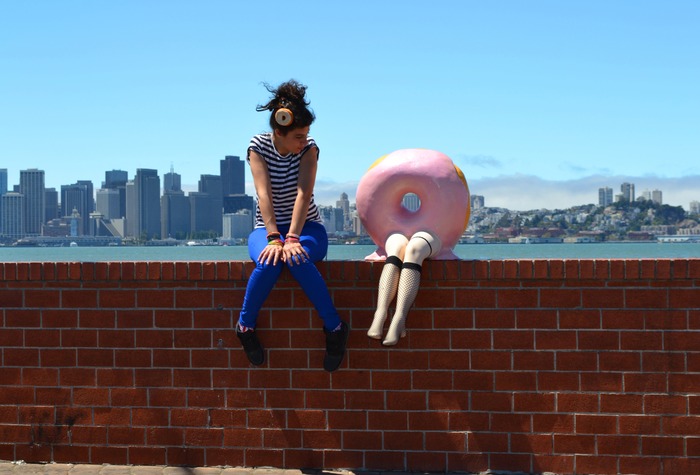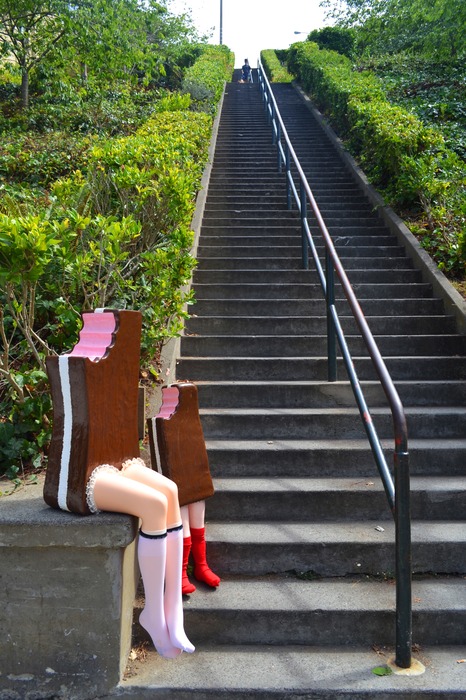 Friends, sports, family, and mostly creativity make life sweet for Camila. These sculptures can be found in Argentina and the US. Join her sweet world by interacting with Miss Popcorn and Donna Bianca next time you see them!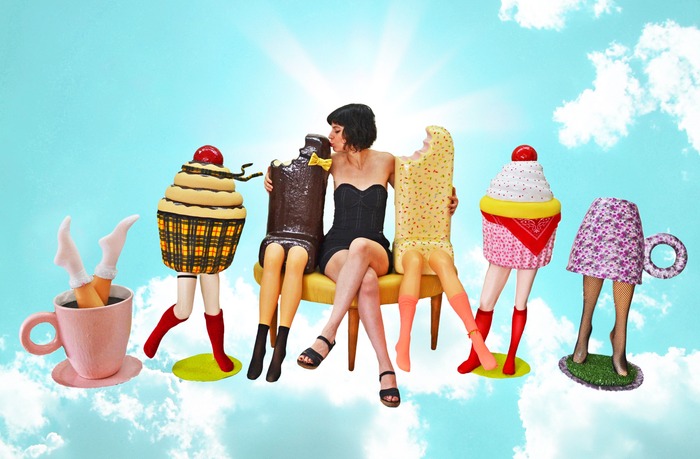 Deliciously inspired? You'll like these!
► ► ► Top 10 Romantic Movie Quotes for Valentine's Day
► ► ► Color of the Week | Believe in Pink
► ► ► 9 Romantic Desserts to Seal the Deal
Source: Camila Valdez Facebook, Website
We at Pinkoi always cite the bloggers, designers, and content creators whose ideas we post. Any missing credit is unintentional and will be corrected upon notice. If you wish to share our content for personal use, please do so under these conditions:
Give Pinkoi credit and include a direct link to Pinkoi.com.
Must stay true to the original article; no word, picture, video and logo can be altered or added.
Read full ethics policy