Pinkoi in Chiang Mai l The Collision of Art, Tradition and Culture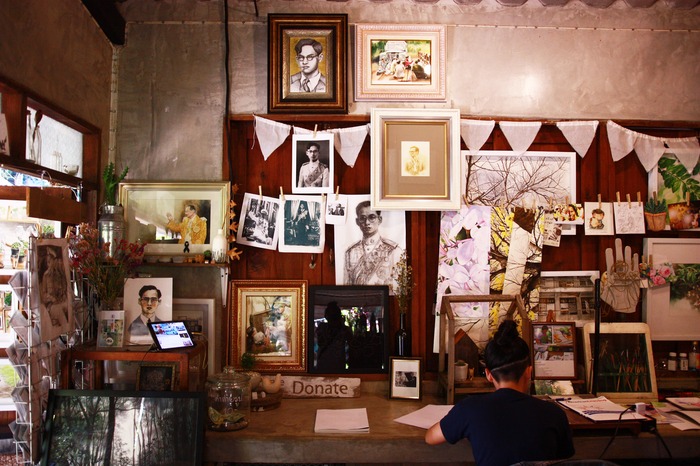 Chiang Mai in the northern part of Thailand is home to many stylish and creative Thai artists. The richness of culture and tradition is often reflected in art pieces and portrayed through people's slow lifestyle in Chiang Mai. By attending an outdoor fair, a market, and an art village, we had the opportunity to discover some outstanding design products and experience Chiang Mai's unique culture and tradition.
NAP (Nimmanhaemin Art & Design Promenade Chiang Mai)
Jan. 28–Feb. 3, 2017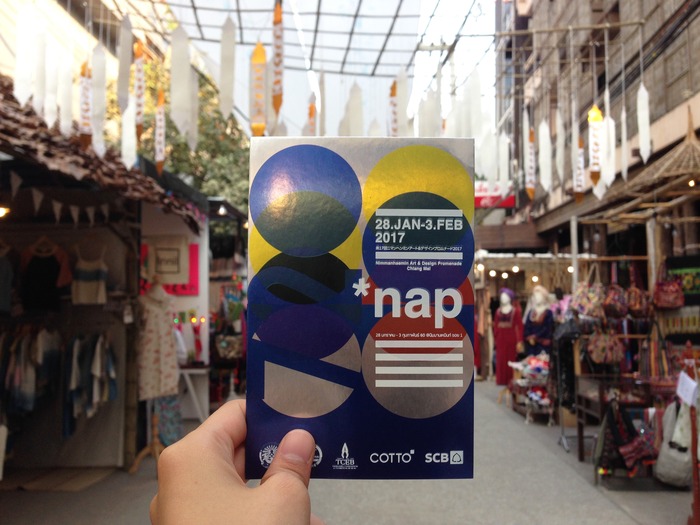 NAP is an art and design fair that is only held in December at Nimmanhaemin Soi (Alley) 1. Because Nimmanhaemin Road is in reality an artsy community, NAP brings out the best of the neighborhood and presents itself with chic design boutiques, diverse food choices, fun DIY workshops, and live music with various genres including jazz, bossa nova, Latin, blues, classical and ethnic.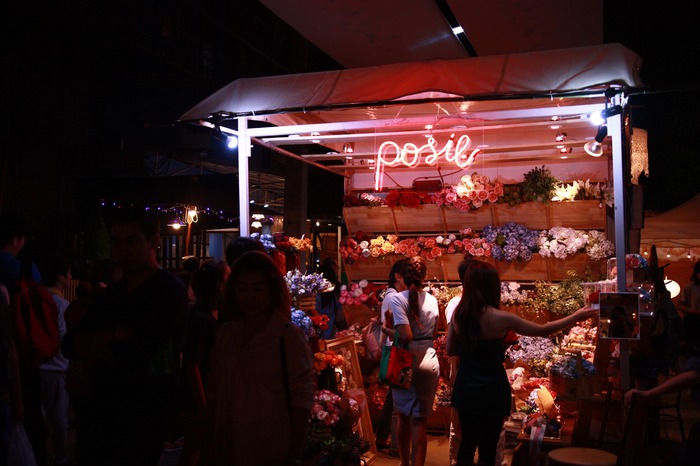 Distinctively different from past years, 2017 will have two NAP events, one in January and the other in December. The NAP event in December in 2016 was postponed to the beginning of 2017 to pay respect to King Bhumibol Adulyadej's death.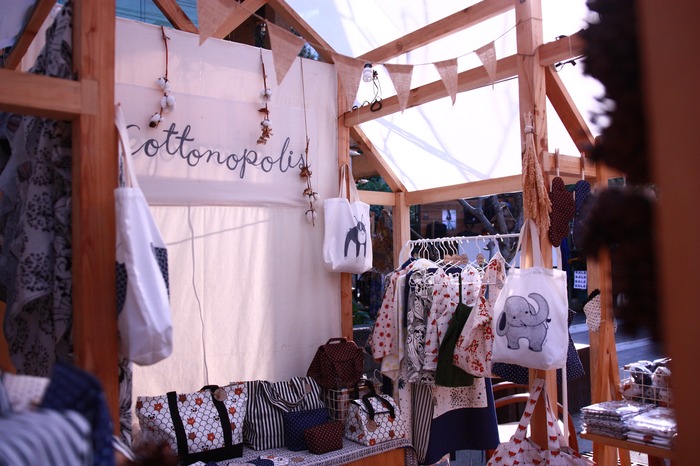 The elephant is the symbol of Chiang Mai and is often found on design products.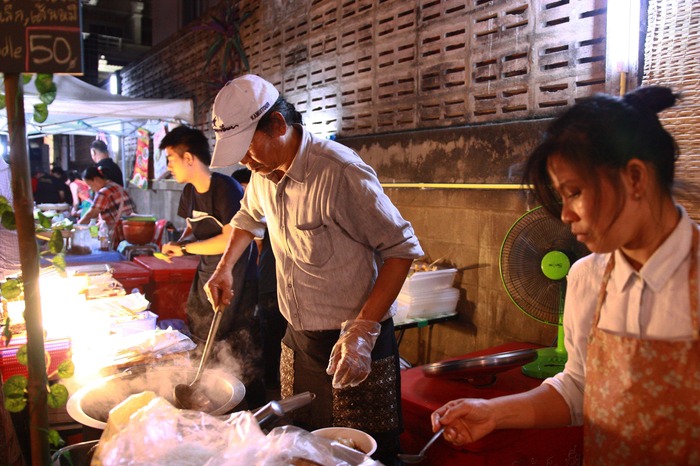 "Kaew teaw" or Thai noodles is one of the most common dishes in Thailand.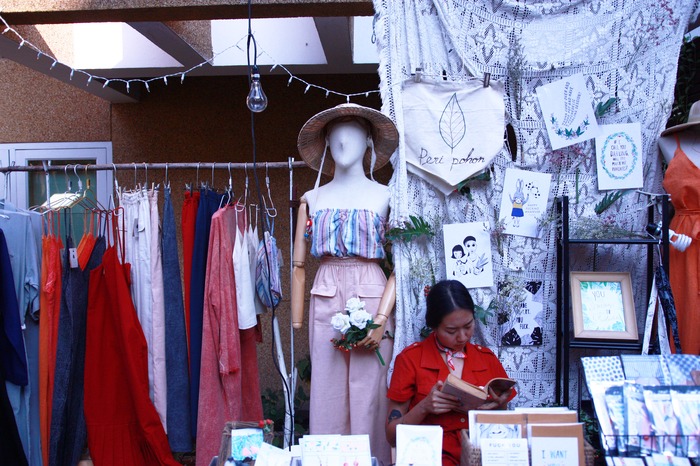 A lot of designers tell their product stories through the display and decor of their booth.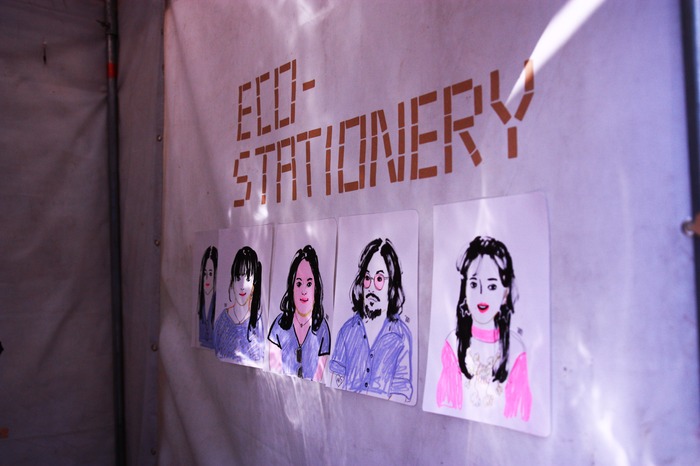 "Life is an art of drawing without an eraser." - John W. Gardner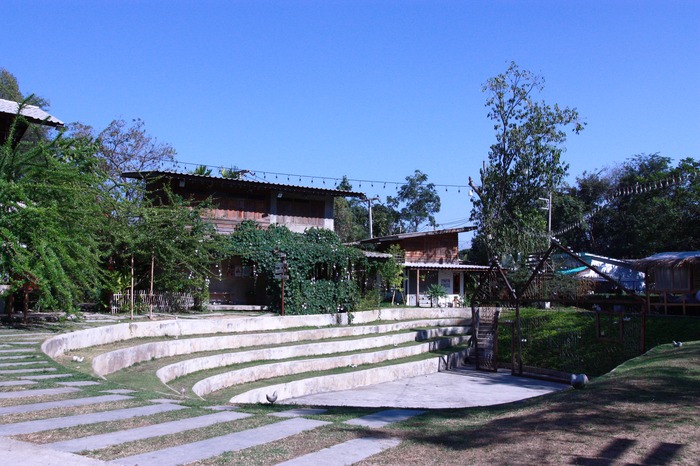 Baan Kang Wat is a small art village. It is composed of several wooden houses showcasing handcrafted goods, ceramics, pottery, food and drinks, and art pieces. In the middle, there is a square for gatherings and outdoor events.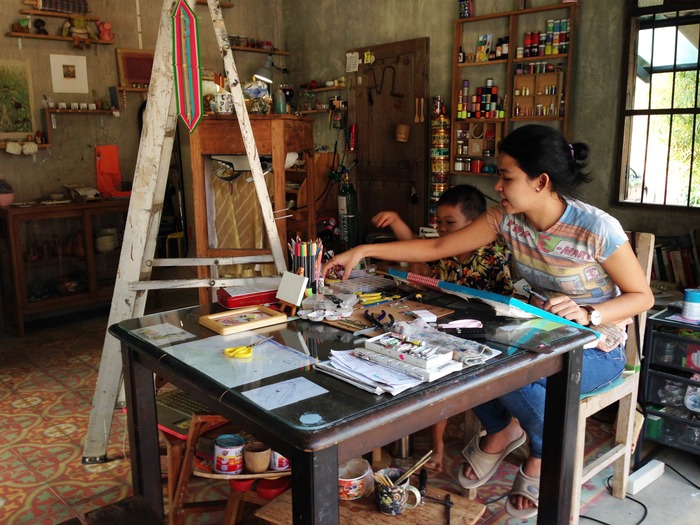 The purpose of Baan Kang Wat is to bring artists with different talents together under one community where ideas, inspiration, and interactions are freely exchanged.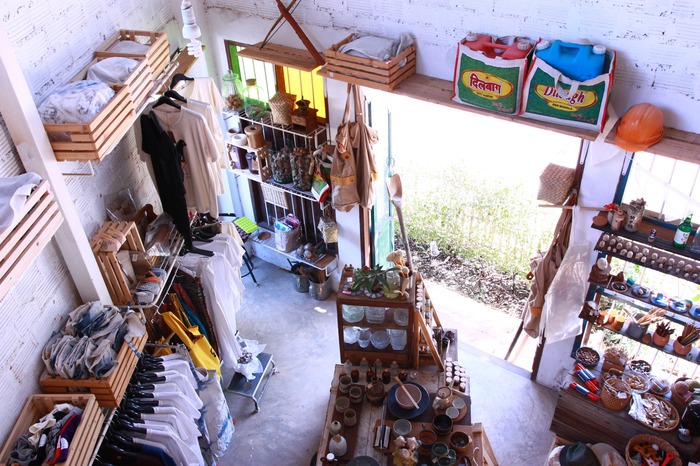 The shop is neatly arranged, showing Chiang Mai's lifestyle of simplicity and slow living.
The harmony between art pieces and succulent plants.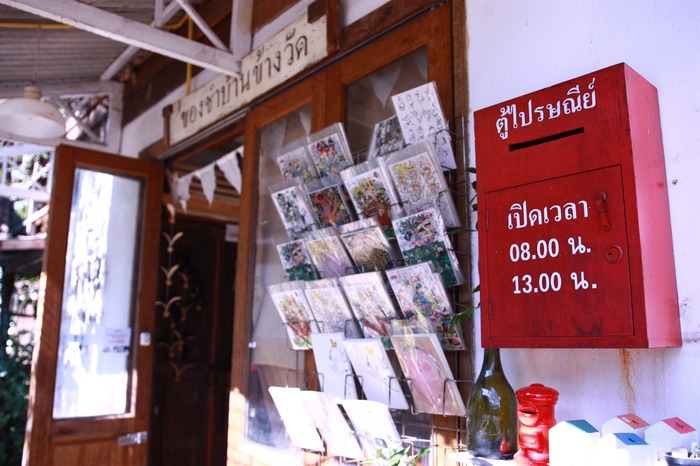 A mini postbox for people to deliver their thoughts and words to other corners of the world.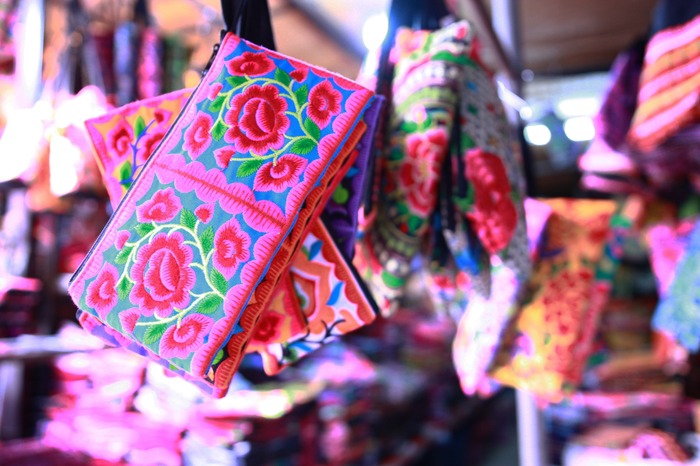 Waroros Market is one of the oldest markets in Chiang Mai with more than 100 years of history. Before it was transformed into a market, it was a graveyard for the burial of bodies and bones of nobles and lords of Chiang Mai. But when King Rama V visited Chiang Mai, His Majesty ordered the graveyard to be moved to Suan Dok, and renovated the area with financial funds from Intowrolott, the ruler of Chiang Mai. Therefore, Waroros Market was named in remembrance of Ruler Intowrolott.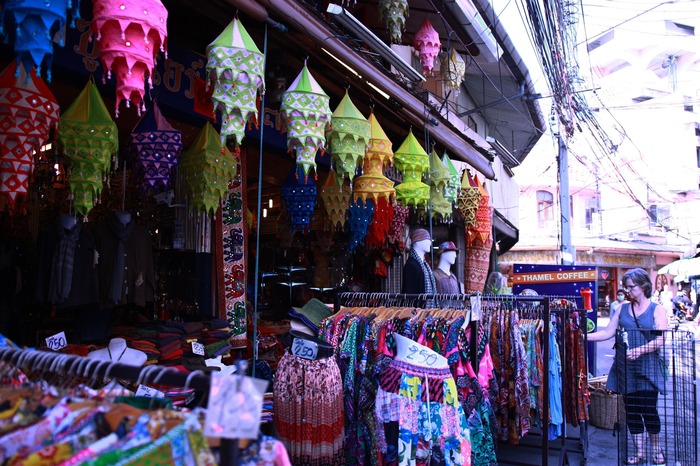 Colorful handmade aboriginal goods, savory northern food, and diverse cultures between local Chiang Mai people, Hmong tribe, Indian tailors, Chinese merchants, and international tourists are all found at Waroros Market.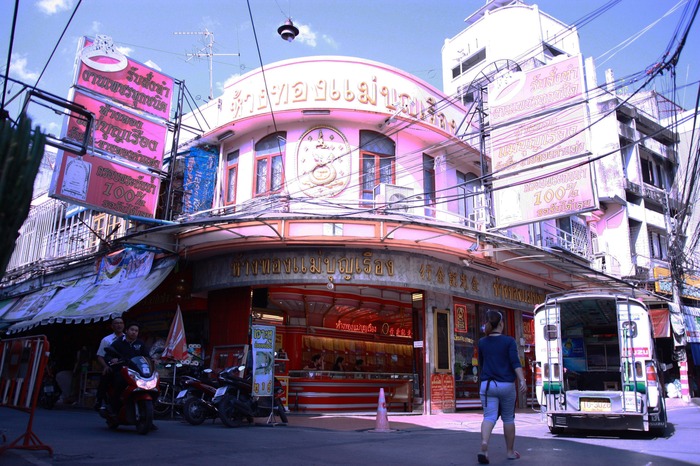 A multicultural scene: Thai bus, "song teaw," in front of a Chinese gold and jewelry store.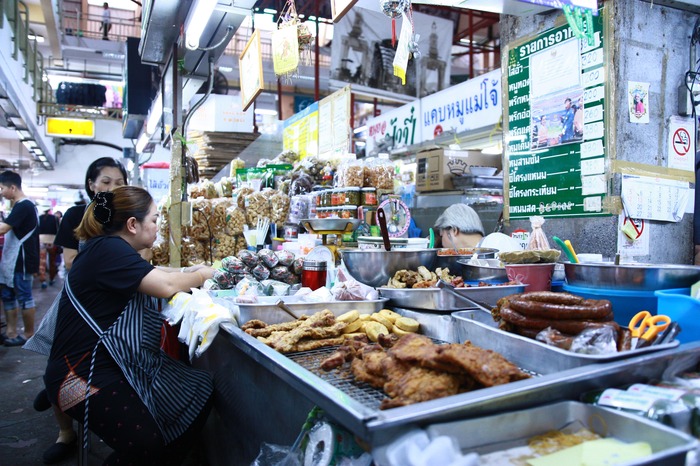 The famous northern sausage, "sai au," is usually dipped with "nam prik noom" sauce.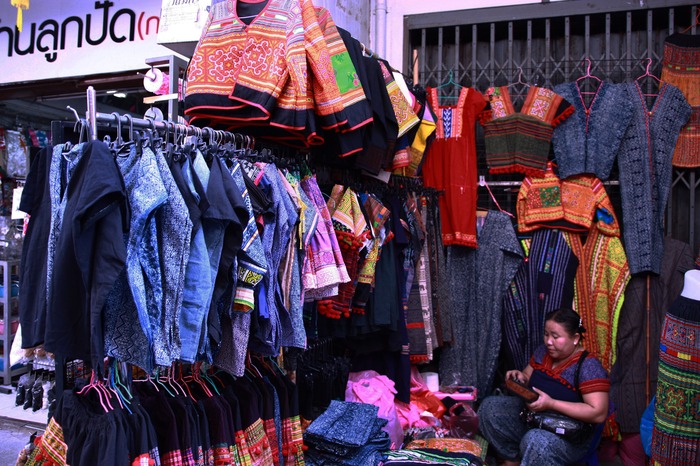 Handmade aboriginal-style clothes sold by a Hmong lady.
The beautiful collision of art, culture and tradition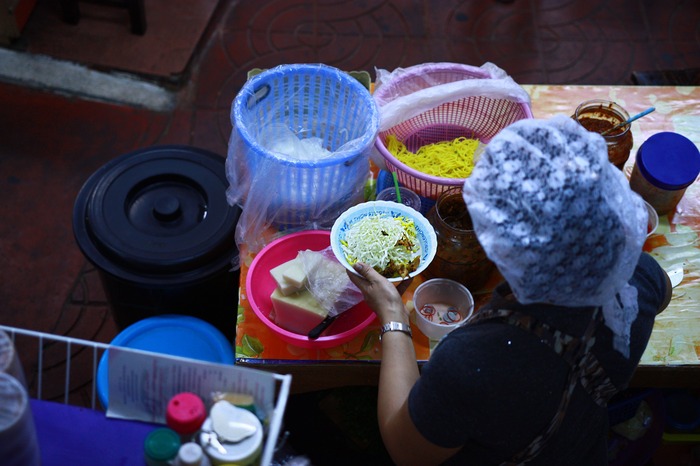 Like a cup of coffee reaching perfection with the right blend, the perfect mix of art, culture and tradition adds unique flavor to Chiang Mai. But just as one can never fully taste a delicacy unless a bite is taken, reading about Chiang Mai can only give you a quick grasp—the real experience only comes from seeing this artsy city for yourself!
Let's travel to Southeast Asia!
► ► ► Pinkoi in Bangkok | Our 8 Favorite Coffee Shops to Visit
► ► ► Discover Local Designers' 8 Favorite Hideout Spots in Malaysia!
► ► ► 10 Pieces You'll Love from Thai Fashion Designers
Text/photos: Gale
Edit: Melissa
Reference: Waroros Market
We at Pinkoi always cite the bloggers, designers, and content creators whose ideas we post. Any missing credit is unintentional and will be corrected upon notice. If you wish to share our content for personal use, please do so under these conditions:
Give Pinkoi credit and include a direct link to Pinkoi.com.
Must stay true to the original article; no word, picture, video and logo can be altered or added.
Read full ethics policy