Easy Soup Recipe for a Night In: Creamy Lemon & Vegetable Orzo Soup
We all have those days when we just want to throw on a blanket and watch Netflix in our PJs at home. Especially when it comes to the colder months, we just want to curl up, have some warm soup, and relax in the comfort of our home.
Today we have an easy, under-30-minute soup recipe just for this occasion (which begins every day starting from October…) Let's take a look at how to make a creamy lemon, spinach, and mushroom orzo soup!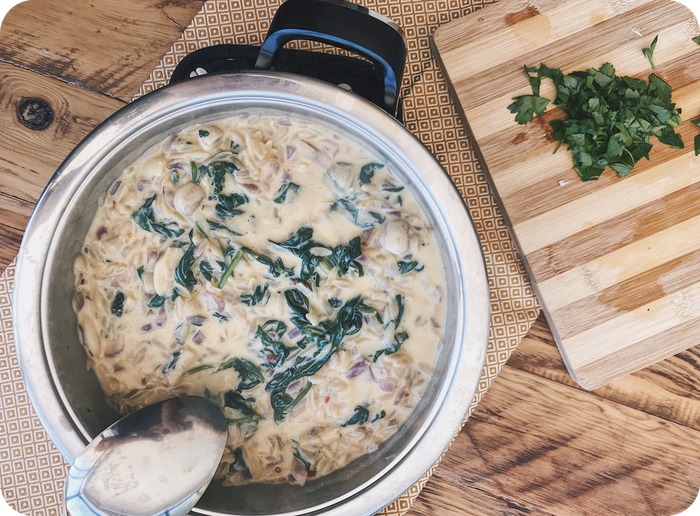 Creamy Lemon, Spinach & Mushroom Orzo Soup
Serves 2


What you'll need:
▢ 2 tablespoons olive oil
▢ 4 garlic cloves, smashed
▢ 1 large onion, diced
▢ 1 teaspoon red pepper flakes
▢ 1 package baby spinach
▢ 5-6 button mushrooms, quartered
▢ 1 cup orzo pasta or long-grain rice
▢ 800ml chicken or vegetable broth
▢ 2 large eggs
▢ Juice of 1 medium lemon
▢ Salt & pepper (to taste)
▢ Fresh parsley, chopped (optional)
▢ Parmesan cheese, grated (optional)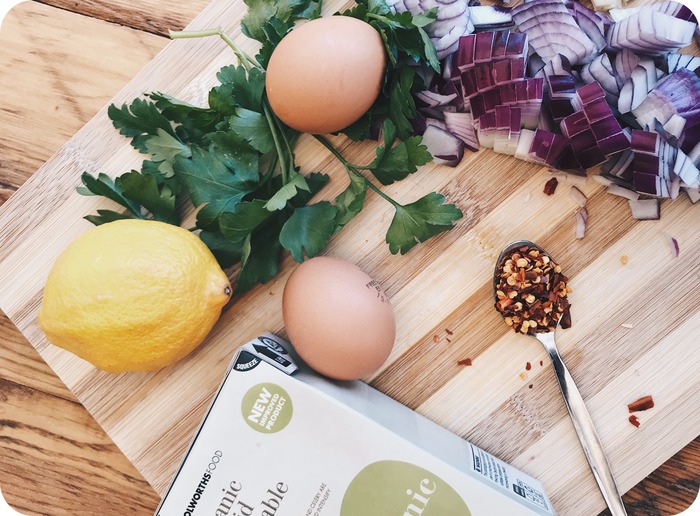 Step 1:
Heat the olive oil in a large pot, then add the cloves of garlic and onion over medium heat until slightly translucent. We smashed the garlic here purely out of laziness, but you can also dice them.
Step 2:
Turn up to medium-high heat and add the red pepper flakes, spinach, mushroom, and orzo. Cook for about 1 minute, then add the broth. Depending on how spicy you like your soup, you can add however much chili flakes as you like or none at all, however, we recommend no more than 1.5 teaspoons so it doesn't overpower the soup.
Step 3:
While waiting for the soup to boil to a light simmer, start whisking the eggs and lemon juice in a large bowl. Whisk until you see the mixture to be slightly thick, pale yellow and creamy—whisking intensely for about 5 minutes.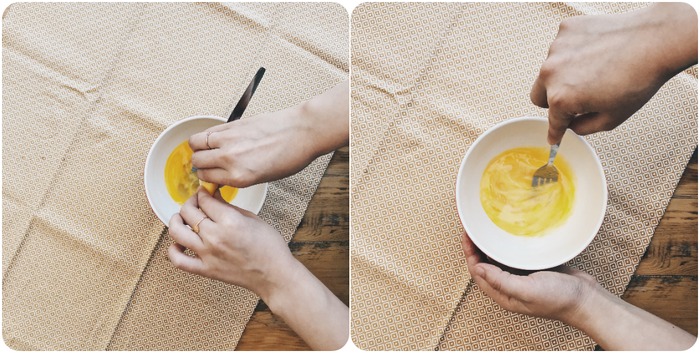 Step 4:
Keep an eye on your soup to make sure it's a light simmer. Then turn down the heat and simmer until the orzo is almost tender, around 15 minutes.
Step 5:
Take it off the stove and let it cool down for around 3 minutes. Now you can add the egg mixture we just made and whisk it well.
Step 6:
Bring it back to the stove on low heat while stirring the whole time. Watch closely as it thickens slightly, then you'll know it's done!
Step 7:
Taste and season with salt if needed. We added around 3 pinches of salt and pepper. Lastly, you can garnish with parsley and Parmesan cheese if you want. We only added some fresh parsley because we forgot to get Parmesan cheese during the last shopping trip.✌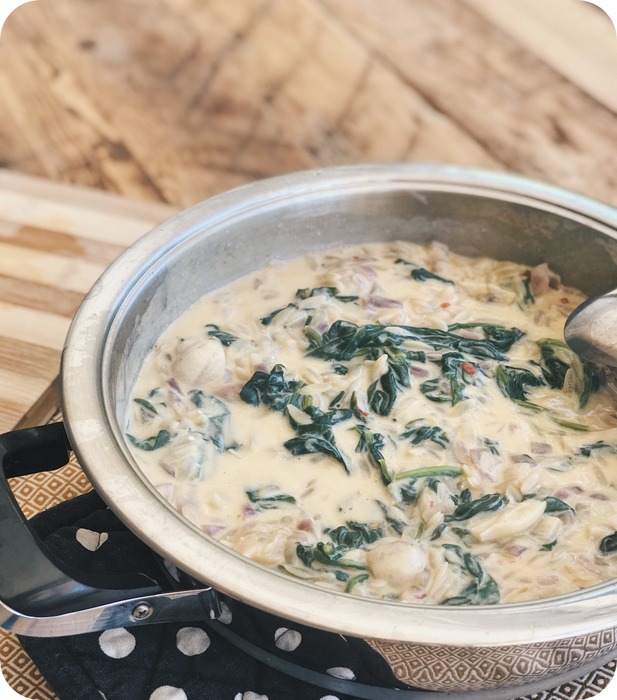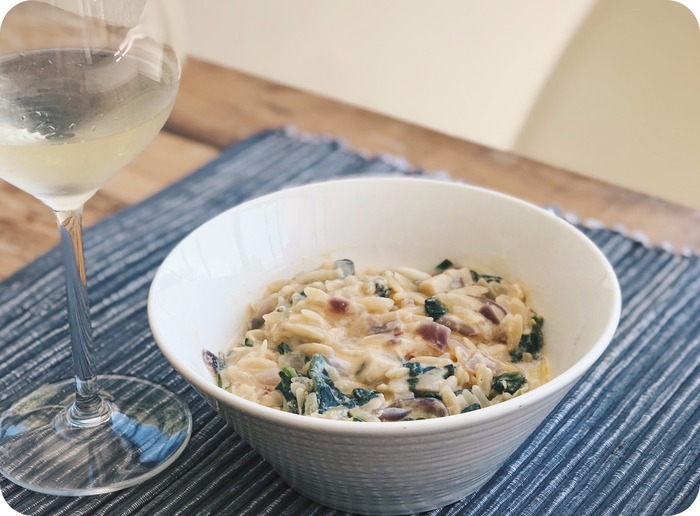 There's nothing like that cozy feeling when it's soup season! Do you have a secret soup recipe? Let us know because we'd love to make some!
More cozy recipes to try
► Upgrade Your Indian Pumpkin Curry with Homemade Curry Powder Recipe
► A New Way to Cook Squash this Fall: Recipe for Taiwanese Rice Noodle!
► 5 Dishes from Asian Moms that Define the Taste of Home
► How to Make Herbal Milk Tea
► Sweet Drinks to try in Fall Besides Maple Pecan & Pumpkin Spice Latte
► Recipe: Make Your Own Pomelo Tea and Spread
Text / Photo: Litta
We at Pinkoi always cite the bloggers, designers, and content creators whose ideas we post. Any missing credit is unintentional and will be corrected upon notice. If you wish to share our content for personal use, please do so under these conditions:
Give Pinkoi credit and include a direct link to Pinkoi.com.
Must stay true to the original article; no word, picture, video and logo can be altered or added.
Read full ethics policy