How to do a Creative Themed Photo Shoot for Your Products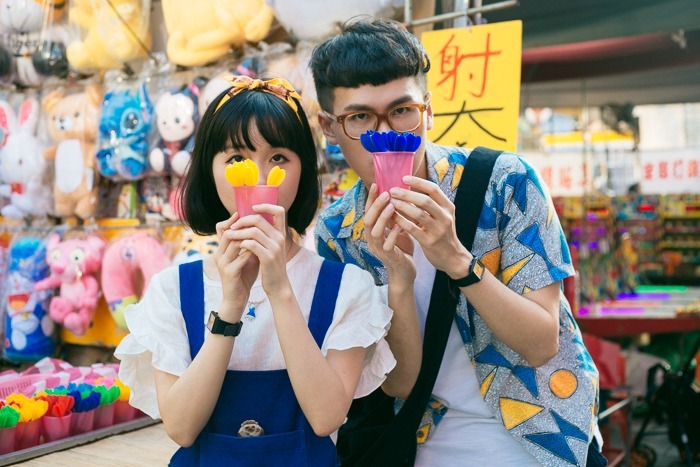 What is themed photography and why do we need it?
Simply put, themed photography is a collection of photos that showcases your product by following a story. In your Pinkoi shop, themed photos can be inserted to the product description in addition to the 5 product photos section (which we elaborated in 7 Keys to Telling a Compelling Story with Product Photos). The extra narrative gives customers a deeper story so they connect better with your brand.
Compared to standard product photos, themed photos bring customers a unique experience that comes only from your brand, which includes specific styles, characters and settings.
The more specific your copy and photography are, the more effective you are at communicating your brand online. Start by thinking about these questions:
What do you want your customers to feel when they think of your brand? If your brand is a person, what would she look like and what world would she live in?
Once you have answers to these questions, you're equipped with an outline to take themed photography for your products!
Here's a step-by-step example to plan for a themed photo shoot.
Let's start with all the prep work and learn how to plan for a themed photo shoot. First, we know the products we're shooting: shopping bag, hairband, dress and socks, and that we're going for a summer theme. We've also invited two colleagues, Tinnie and Raffi, to be the models for this shoot. Now, let's get to work.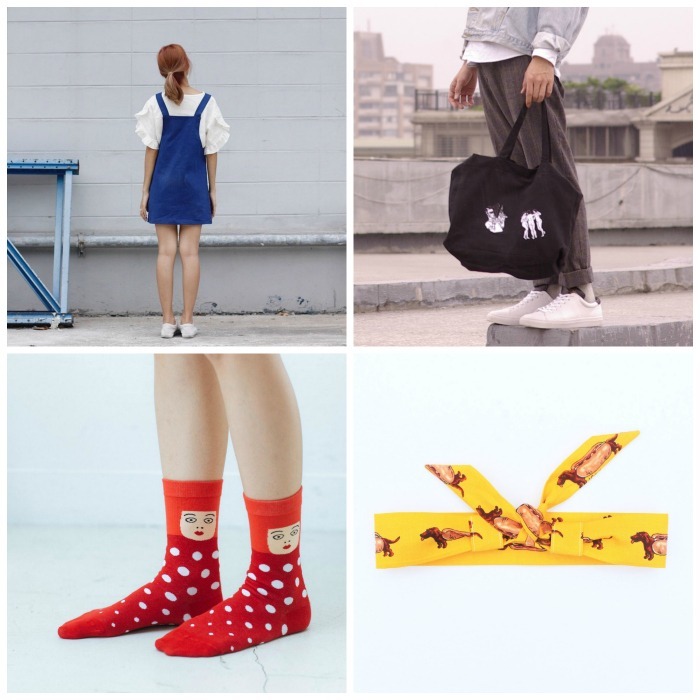 Dress|Shopping Bag|Socks|Headband
1. Develop the concept
We're inspired by going for a summer theme because there wasn't one day the heat of the summer went unnoticed. Then, we continue to develop the concepts around summer:
☞ Feelings: playful, innocent, goofy, jolly, fun
☞ Colors: colorful, cool, vibrant, heat, sunshine, ocean
☞ Things: ice cream, amusement park, travel, plants, a leisure walk
Next, we create a visual board on Pinkoi Window to make these ideas more concrete and visible: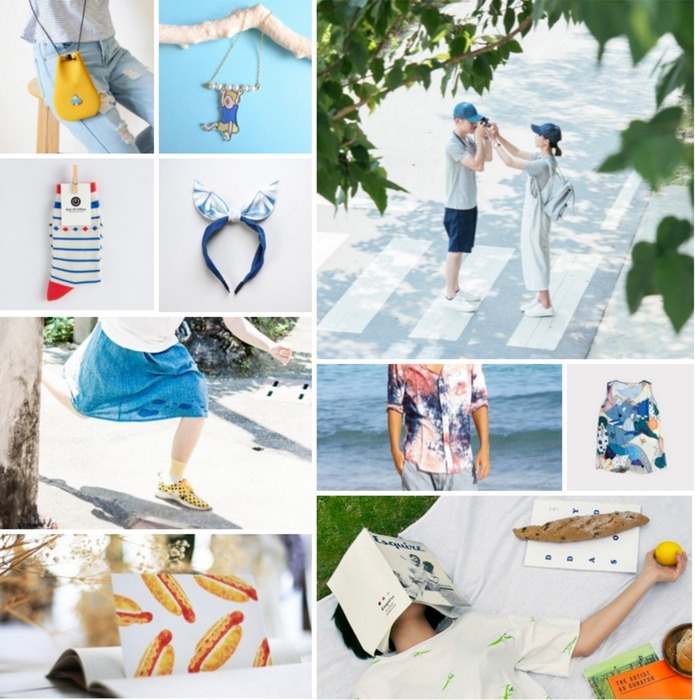 ▲ A well-developed concept will lead our story, character, style and setting decisions!
2. Define the story and the characters
Characters and a story are essential to a themed photo shoot. We decided on a rather goofy summer theme where the characters are a sweet couple who nags each other a lot. The narrative is their day out on a weekend. The products will show up in the photos that describes their day, which is the way to shoot themed photos.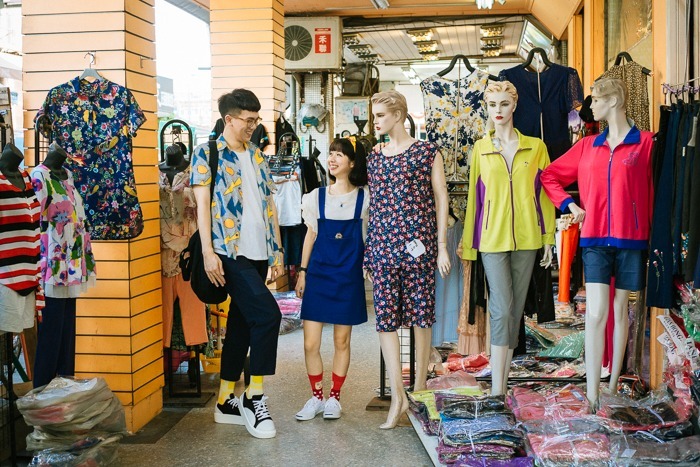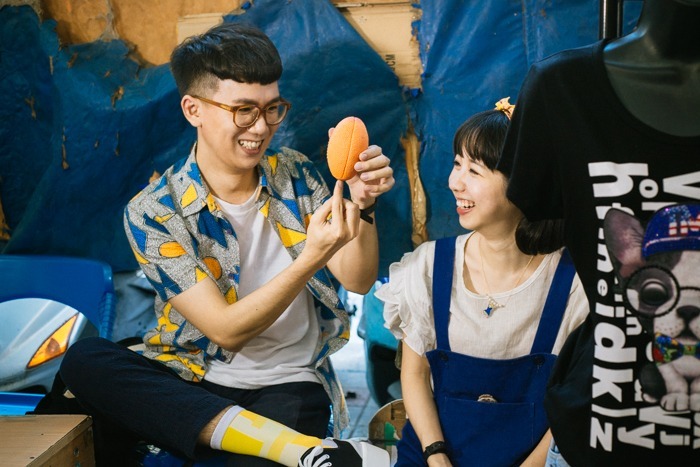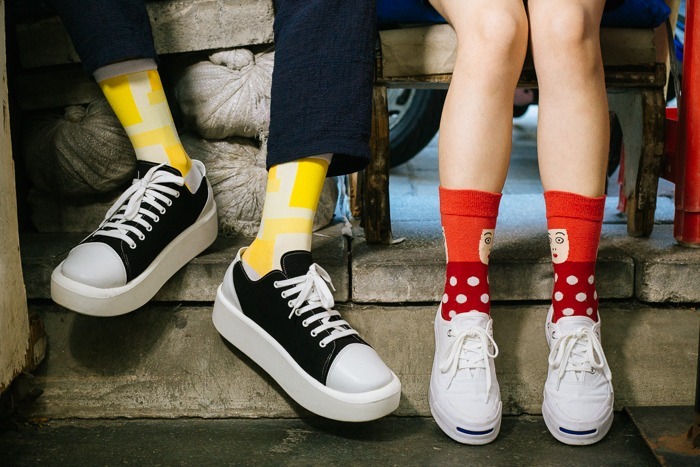 Feeling sweet in their matching socks, he pulled up some old-fashioned tricks just to make her laugh.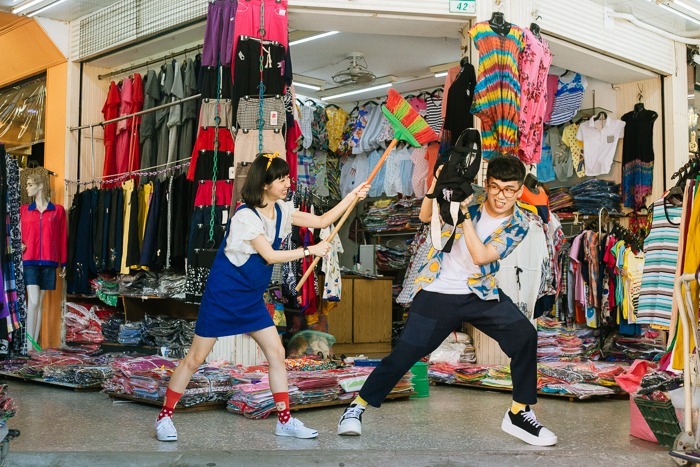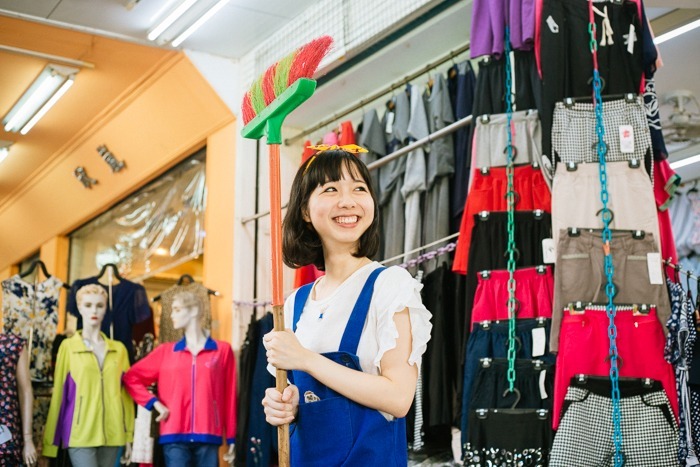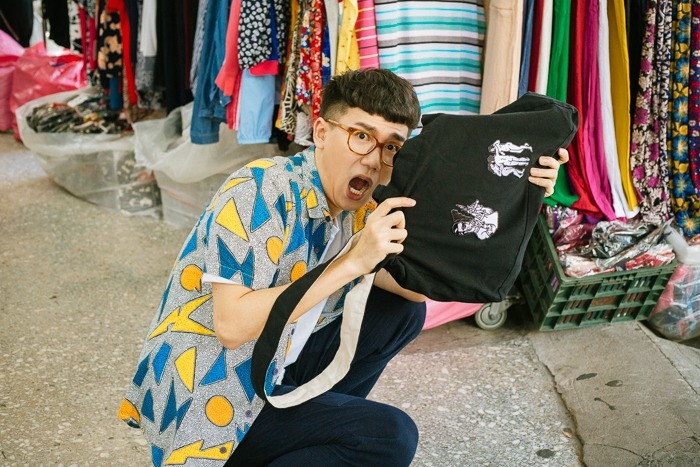 Looks like the trick didn't go well! With a broom in hand, she chased him down the block, and he's left with a bag to defend himself!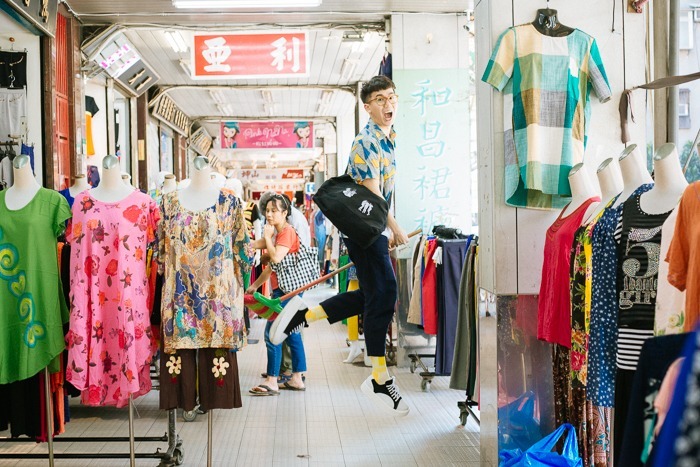 ▲ The characters in your story are also the characters of your products! Look at their body and expression—don't they make you smile?
3. Decide the style and setting
Everything you see in a photo contributes to the style. Since we are going for a vibrant, intense summer feel, we chose sunny chrome yellow and royal blue as our main tones. Then we plan for clothing, location, and props based on these color choices.
a. Wardrobe
You've probably already noticed the yellow and blue in the photos! Tinnie wore a blue dress and a yellow headband while Raffi wore a blue and yellow shirt and yellow socks, bringing the couple and the photo style together visually.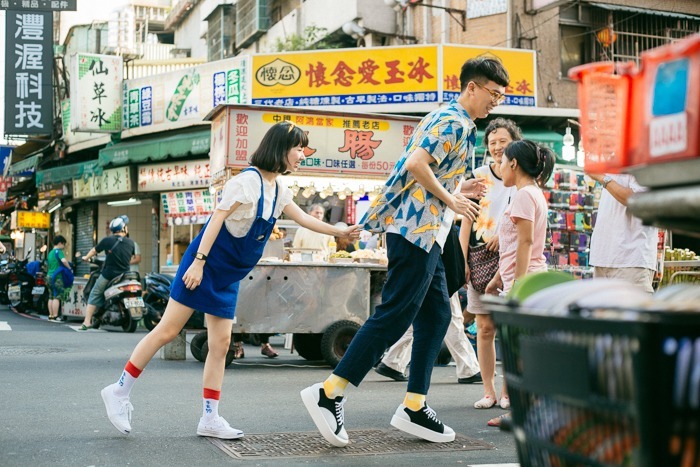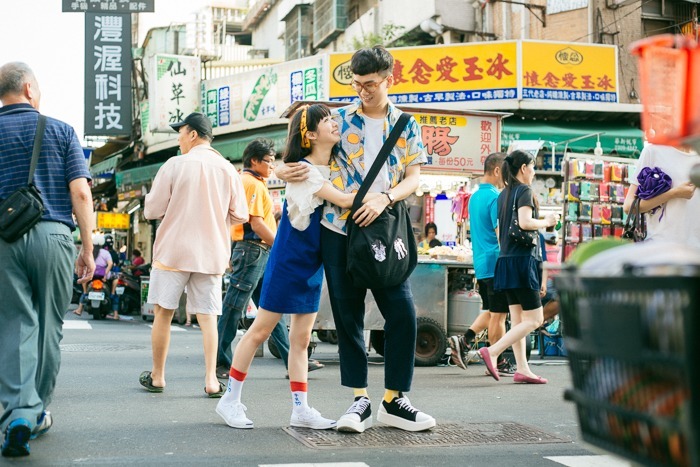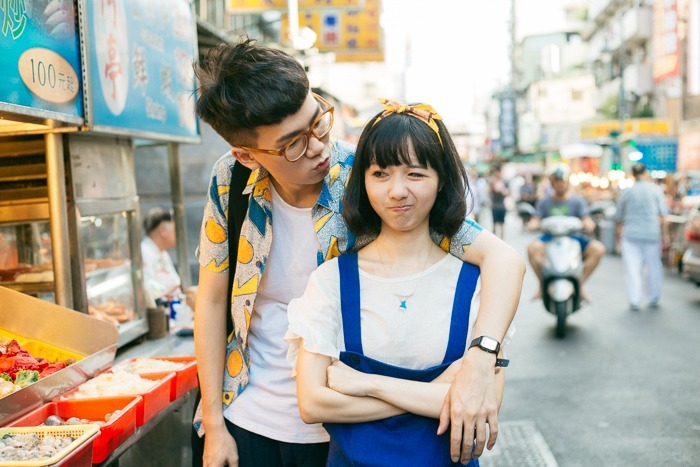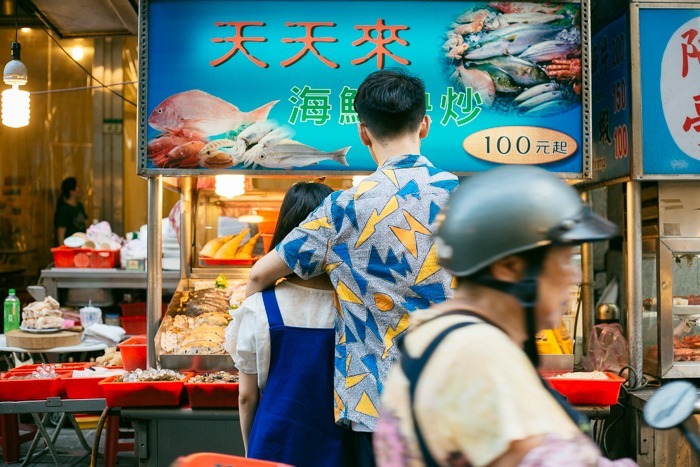 ▲ Tiny details can add wonders to a picture. When you're selecting clothing for the models, it's important to plan ahead for the color, style and theme to go with each other.
b. Location
Look at this balloon dart booth! There's our blue and yellow, and also more candy colors that adds to the playful summer vibe that we want.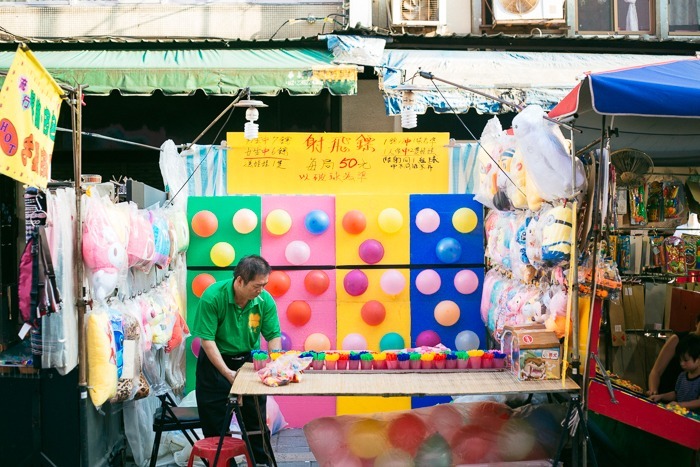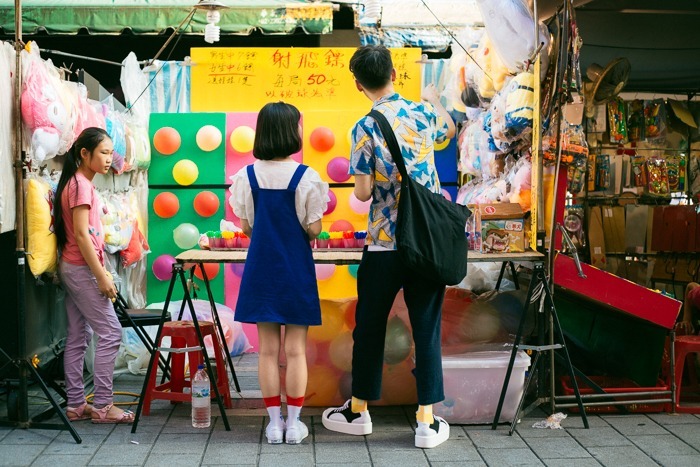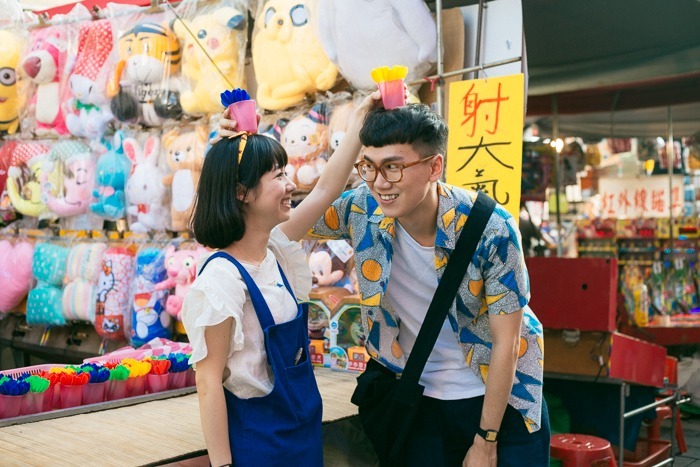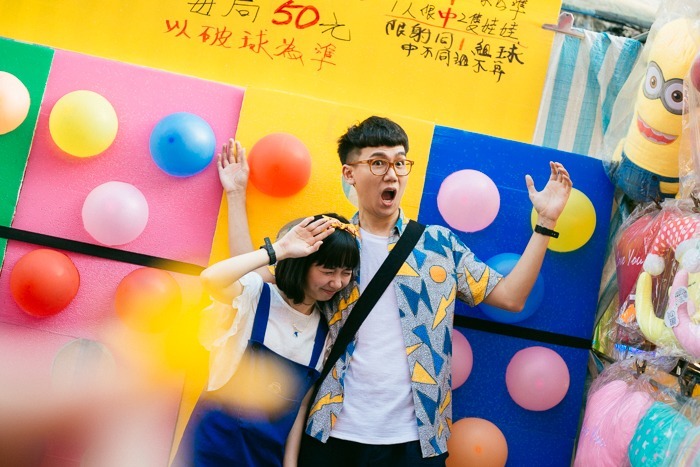 ▲ How do you know good locations for a photo shoot? When you go about your days, take mental notes of good locations, or search online for good photo shoot locations.
c. Props
Use your creativity and find objects that echo with the product. This brings your themed photos to the next level.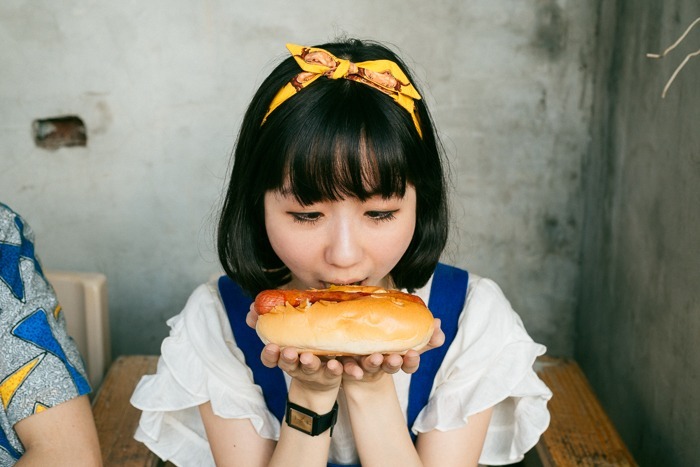 ▲ The hot dog matches the dachshund hot dog patterns on the headband, adding a quirky sense of humor to the image.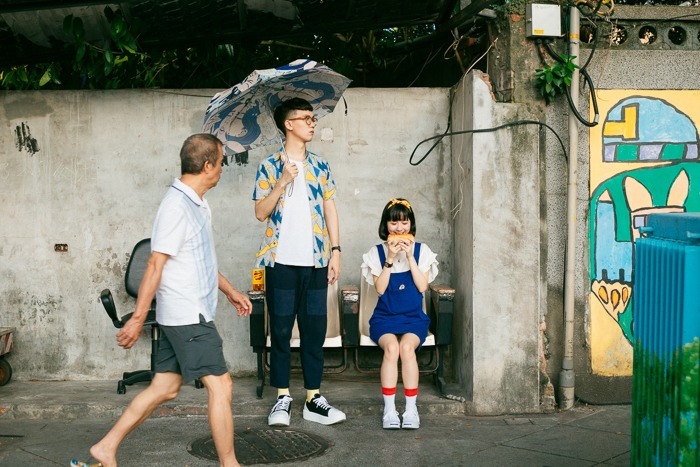 ▲ An umbrella with similar patterns as the shirt made the photo visually interesting.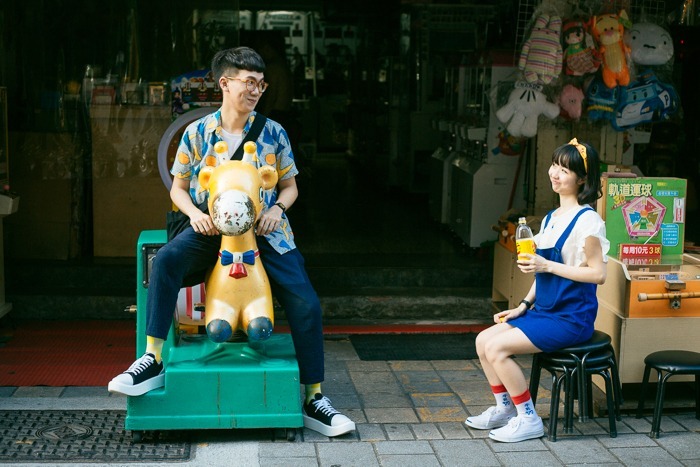 ▲ Keep your eyes open for colors and textures in line with the theme—such as kiddie rides and soft drinks, in this case!
Plan ahead for the props, so that even a small soda bottle makes the image pop and the story consistent!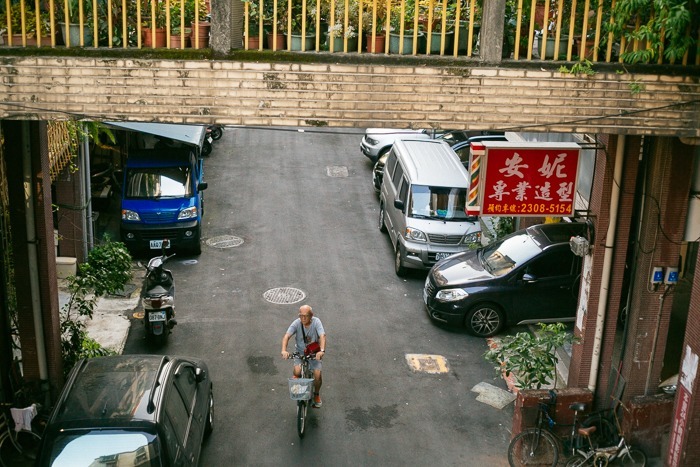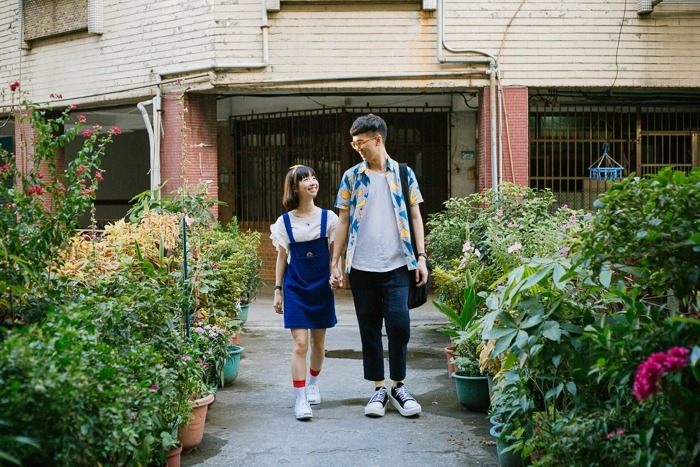 Here's a recap of the main points!
We hope you find the step-by-step example helpful to imaging the kind of themed photos you want for your shop. Seemed like a lot of information? Let's summarize everything we've covered in this post:
✔ What is themed photography? A set of photos with a consistent storyline. Putting themed photos in your product description will spark imagination and engage your customers.
✔  What do you create themed photography with? A story, characters, a location, and style. Brainstorm for concepts, then develop them into keywords and a visual board for a concrete direction.
✔ What do you use to create a style? Wardrobe, location, and props. Think about how clothing and colors pair with each other, always be on the lookout for nice shooting locations and their traits, and prepare props that goe with the theme—then, you're on the right track!
Remember this process and you'll find the power of themed photography your great ally!
Learn how to take styled product photos!
► ► ► Lighting Magic: How to Style Your Photos with Lighting
► ► ► How to Prep and Style your Product Photos
► ► ► Tips for Making Print Works Look Awesome in Photography
Translation: Melissa
We at Pinkoi always cite the bloggers, designers, and content creators whose ideas we post. Any missing credit is unintentional and will be corrected upon notice. If you wish to share our content for personal use, please do so under these conditions:
Give Pinkoi credit and include a direct link to Pinkoi.com.
Must stay true to the original article; no word, picture, video and logo can be altered or added.
Read full ethics policy