See Art, Meet Dogs and Get Work Done at 1920C Coworking Space in SF
Pinkoi is Asia's leading marketplace for buying and selling independent design. Discover beautiful design products to decorate your lifestyle. Whether you're buying for yourself or someone special, Pinkoi is the ultimate gift shop for buying unique presents!
Have you co-worked before? No, not working with your coworkers, but working with people who are not your coworkers. All across the world, sharing a workspace with other freelancers, startups and even employees from different companies have become very popular. Just like a friendly bed-and-breakfast welcomes travelers to a city, a coworking space welcomes both travelers and local professionals to a community, complete with wifi, a productive atmosphere, and after-work lifestyle tips.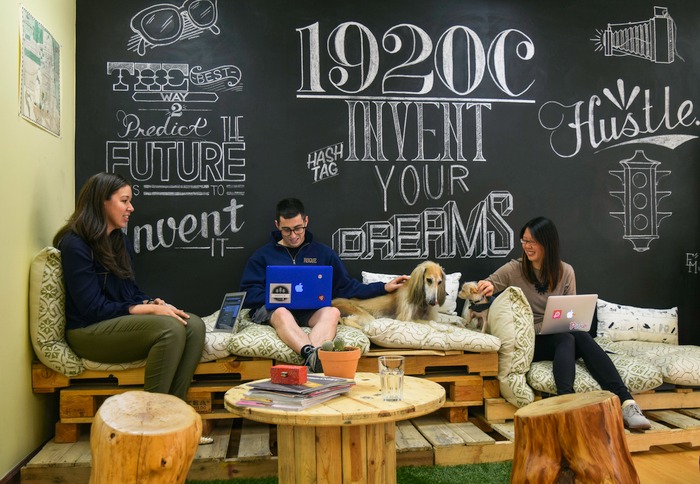 Source: 1920C
The historic Chinatown of San Francisco has remained unchanged for decades, with traditional markets, restaurants, Hong Kong style cafes and souvenir shops filling up the streets. But the girls behind 1920C coworking space are bringing in the younger generation to liven it up with laptops, art shows, non-profits and new businesses!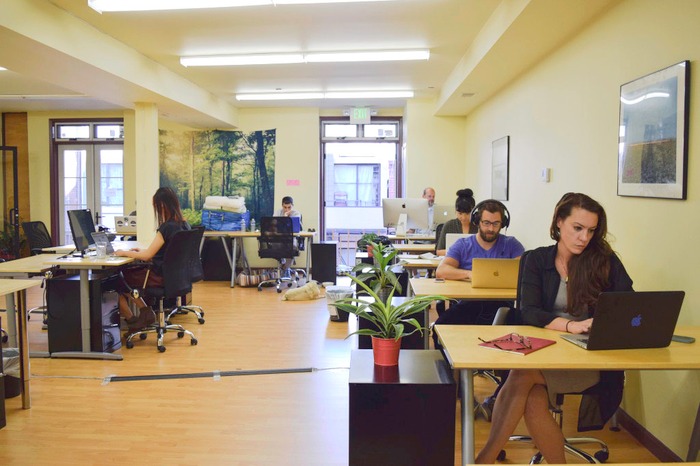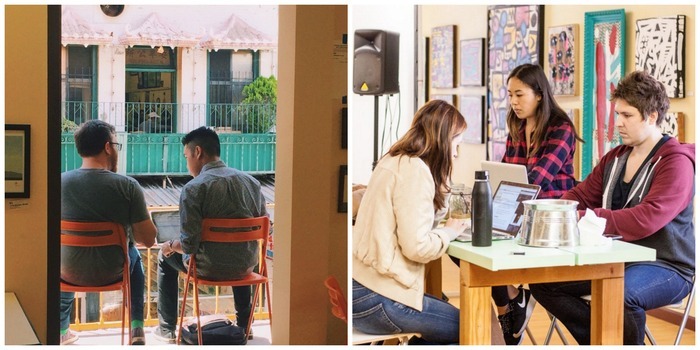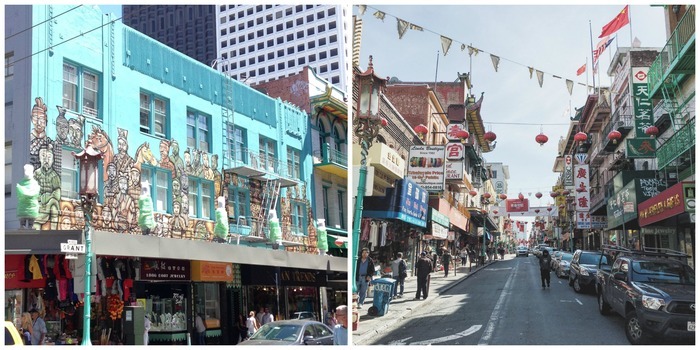 Source: 1920C
Within a year, the young venue has hosted artists and engineers, Cantonese elders, traveling Japanese "salaryman" and Italian entrepreneurs, and even managed to create a gallery for monthly local artist exhibitions.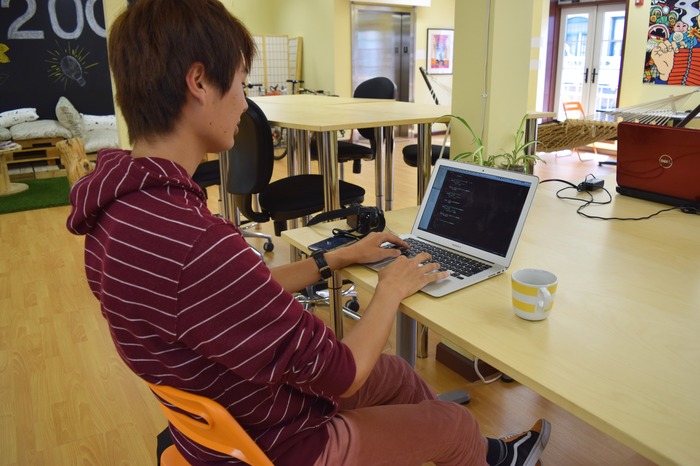 Source: 1920C
Just dropping by… from Japan!
A typical day at 1920C: dogs also hustling hard—for food and affection!


Source: 1920C
From left to right—Pebbles the pug, Mandy the queen, and Phish the dog in a red sweater—are regulars to the space!
A typical Friday at 1920C: happy hour—beer, wine and whisky!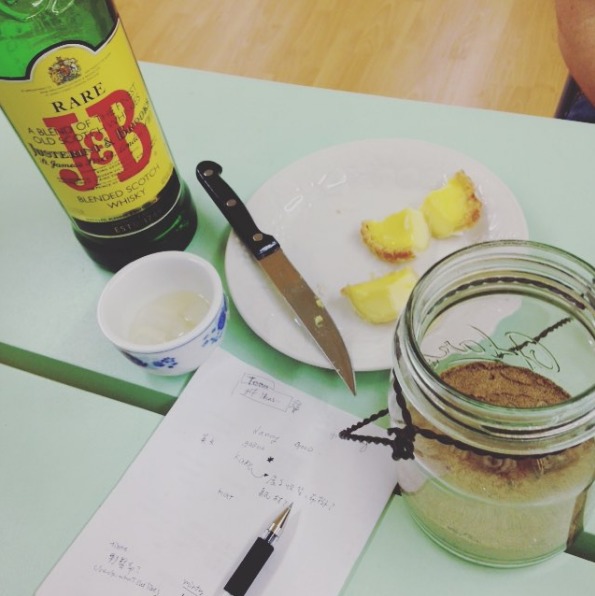 Where else would you have whisky paired with Chinese egg tarts?
A typical art show opening at 1920C: young people in Chinatown!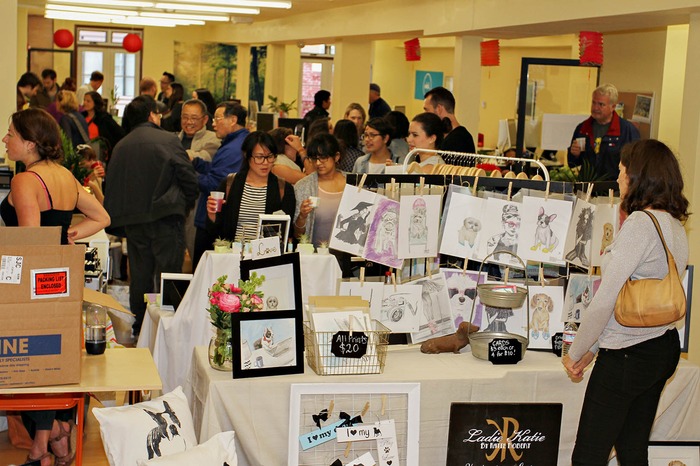 Source: 1920C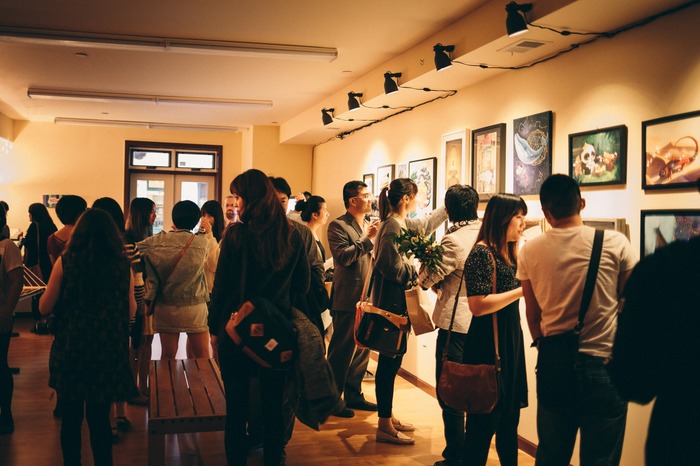 Source: Zii-Ming Li
We at Pinkoi always cite the bloggers, designers, and content creators whose ideas we post. Any missing credit is unintentional and will be corrected upon notice. If you wish to share our content for personal use, please do so under these conditions:
Give Pinkoi credit and include a direct link to Pinkoi.com.
Must stay true to the original article; no word, picture, video and logo can be altered or added.
Read full ethics policy