Travel to the 12 Most Colorful Cities Around the World
Whether you're back from traveling or have yet to plan your dream trip, these surreal destinations will fire up your wanderlust again!
Painted in vibrant colors, these cities provide the perfect backdrop for taking an excessive amount of pictures, and for wandering around freely. These cities are the closest we can get to real-life storybooks, so pack your bags and renew your passport—let's get lost in colors!
1. Amorgos Island, Greece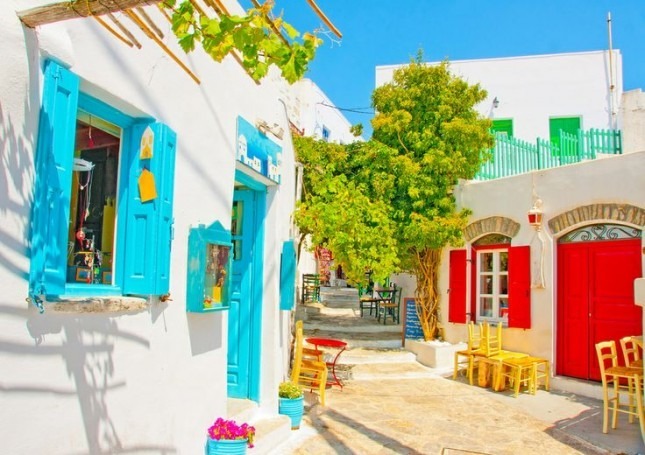 Amorgos is an unspoiled island where you can really take in the traditional ways of living in rural Greece, without fighting through tourist crowds. While you are there, don't miss the the 11th century Monastery of Panagia Hozoviotissa built on the edge of the cliffs!
2. South Carolina, USA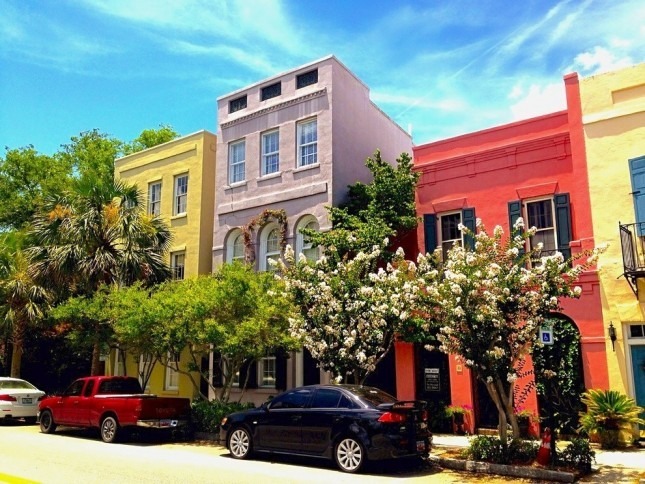 Rebuilt during the 30's and 40's, the Rainbow Row of thirteen colorful historic houses is no less welcoming than the locals themselves, and their southern hospitality!
3. Paradise Island, Bahamas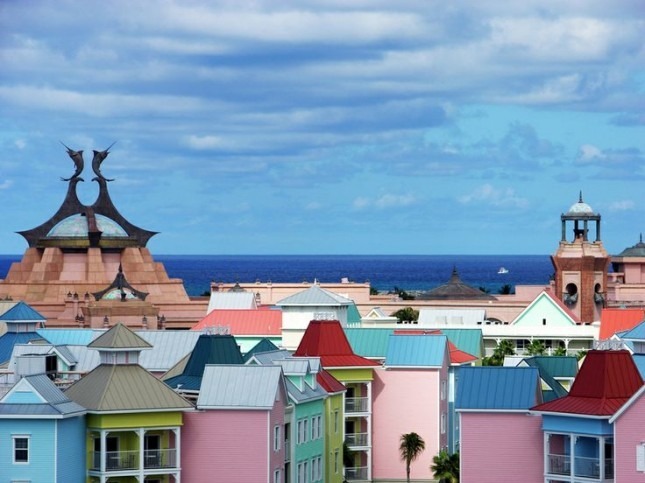 Once you're on this paradise city, the kaleidoscopic houses will help you let go of your ordinary ways! Just wait until you see the wild flamingos marching on the island!
4. Salvador, Brazil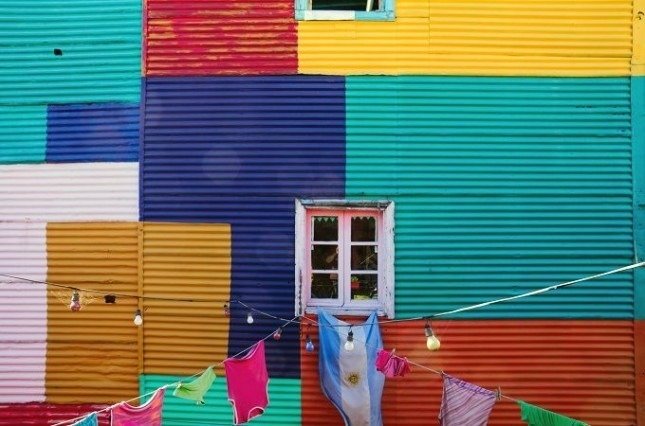 With their number 5 ranking on the Happy Planet Index, Salvador is no doubt Brazil's "Capital of Happiness." Learn from the locals to live life like it's a party! (Read more: Cats, Bulls, and Party Animals Around the World!)
5. Buenos Aires, Argentina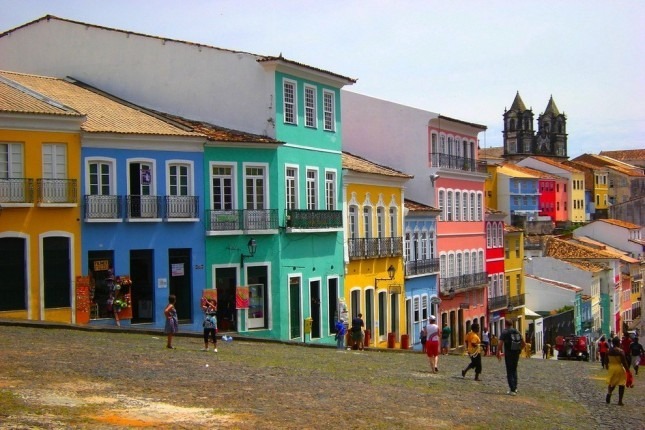 With pleasant weather all year long, Bueno Aires is a great destination to get lost and enjoy the city. At any corner, you might be rewarded with colors embedded in the streets of everyday life.
6. Rio de Janeiro, Brazil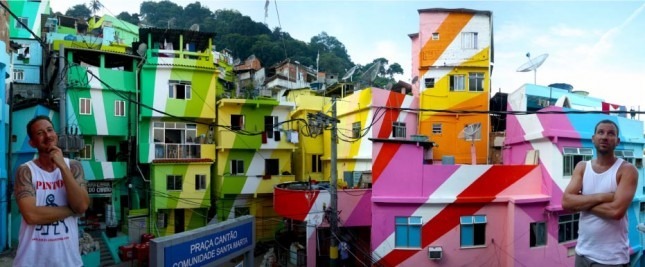 Dutch artists Haas and Hahn initiated the Favela Painting Project in the slums (favela) of Rio de Janeiro. The project brought art and murals, job opportunities, and more joy to a community once dominated by drug gangs.
7. Costa Azul, France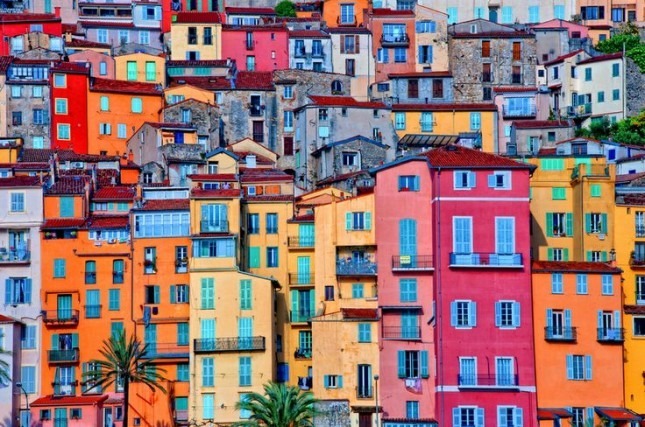 The little coastal town of Menton is the Pearl of France. Nested on the Costa Azul between Monaco and Italy, its charming old towns and flourishing gardens is worth a day trip!  
8. Bristol, UK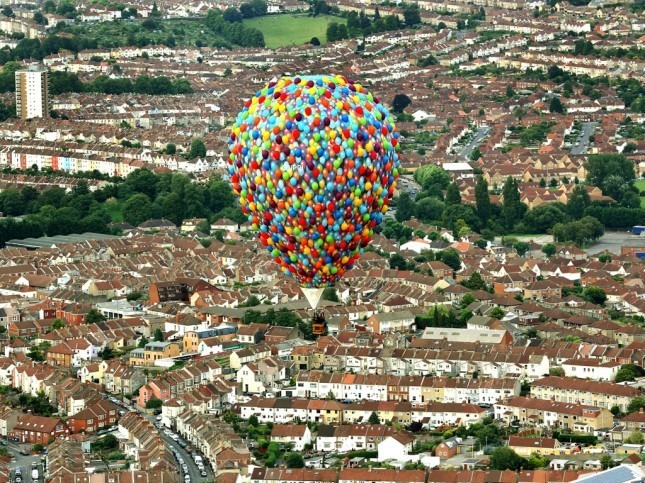 Does this remind you of Pixar's animation Up? This one is real—this balloon house went up the air during the 35th Bristol International Balloon Fiesta!
9. Copenhagen, Denmark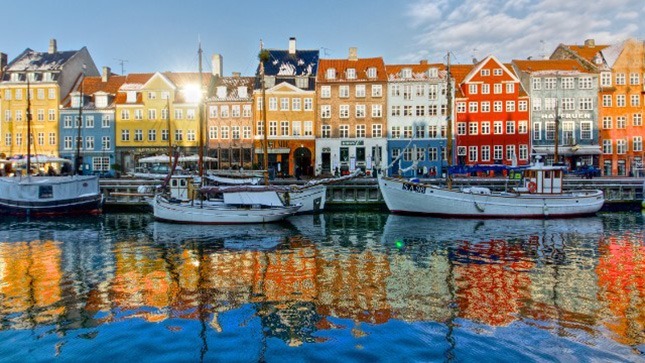 The home of fairy tales, LEGO and the happiest people in the world, Denmark has a long tradition of colorful houses. The Nyhavn Street on the canals is especially a beautiful area to see their reflections.
10. Longyearbyen, Norway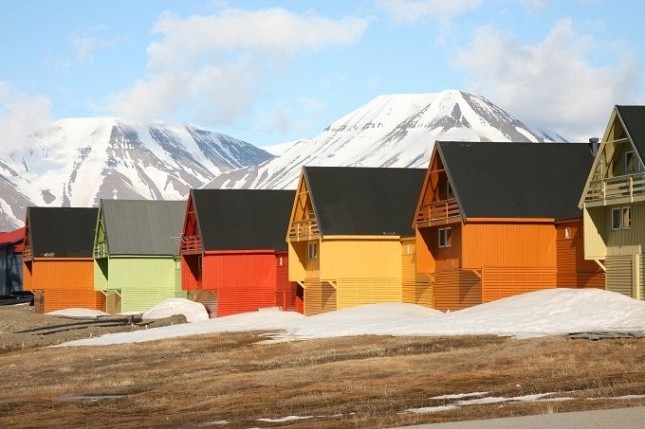 The most northern city in the world, Longyeabyen resists the cold with vibrant colors (while the thousands of polar bears use their thick white fur!)
11. Wroclaw, Poland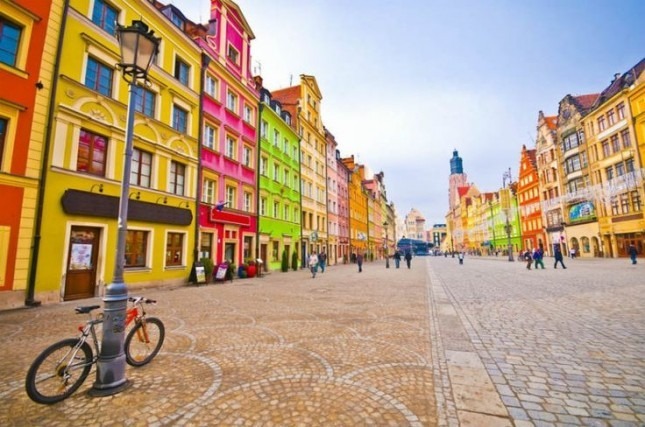 Don't miss the Venice of the North! Wroclaw is a town crisscrossed with rivers and bridges, and dotted with gnomes. That's right! Find little gnomes peeping up at you on the pavement!
12. Manarola, Italy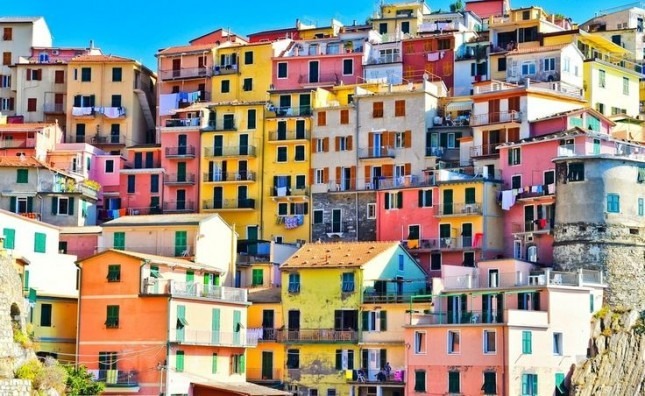 Old town Manarola crouches on the hills of northern Italy, looking out into the sea. From morning to dusk, the already colorful town changes color under the blue sky, orange sunsets, and violet evenings.
Unfortunately for our wallets, our travel bucket list has gotten longer! Which colorful city would you visit first?
More ideas for your travel plans!
► ► ► 8 Cities with Magical Flower Tunnels of Love
► ► ► 7 Beautiful Trails to Walk At Least Once in your Lifetime
► ► ► 7 Local Creative Hotspots in Asia Travel Destinations
Text: Melissa
Edit: Litta
Source: Brit.Co
We at Pinkoi always cite the bloggers, designers, and content creators whose ideas we post. Any missing credit is unintentional and will be corrected upon notice. If you wish to share our content for personal use, please do so under these conditions:
Give Pinkoi credit and include a direct link to Pinkoi.com.
Must stay true to the original article; no word, picture, video and logo can be altered or added.
Read full ethics policy