Featured Shop | Gifu Cosme
Pinkoi is Asia's leading marketplace for buying and selling independent design. Discover beautiful design products to decorate your lifestyle. Whether you're buying for yourself or someone special, Pinkoi is the ultimate gift shop for buying unique presents!
Barbie and Katie are two girls with sensitive skin, and they started Gifu Cosme to better their skin and help others with the same problem. Let's dig into the story behind Gifu.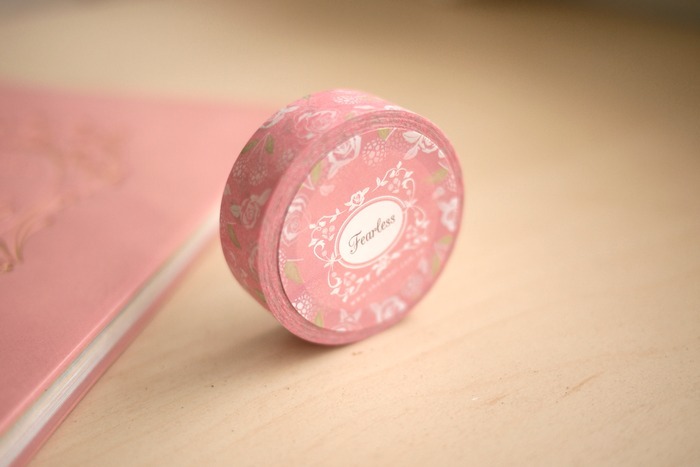 Katie and myself both have sensitive skin, so the wrong products cause breakouts and rash all the time. So, we started Gifu Cosmetics to make products suitable for most people with sensitive skin. We are careful with the ingredients: we limit the amount of preservatives and thickeners, and avoid ingredients that extends shelf life at the expense of damaging the skin.
Also, we think good habits are essential to health: you are what you eat and breathe, just like where and how you spend your time affects you. Inner beauty also comes from the outside!
What inspires you?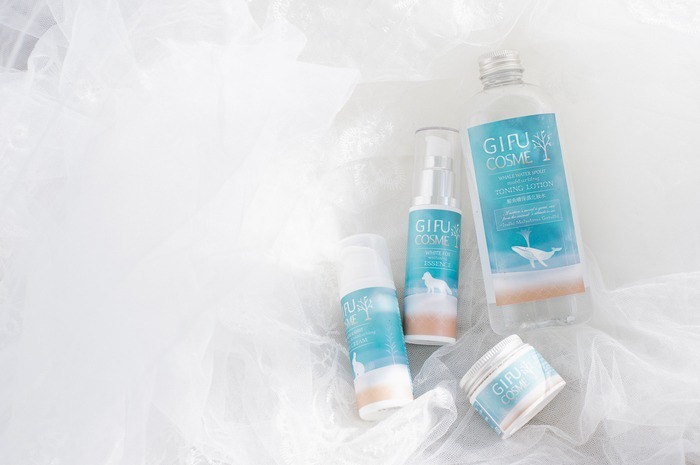 It's love for the earth that inspires us. Caring about people, surroundings and all kinds of lives gives us inspiration.
For example, I love snow, but the Nordic Skin Care Collection is also inspired by polar bears, rabbits and white animals that I like, and so it is a collection that I can raise awareness to animal issues.
Why is design important to you?
The way you live your life shows in your design. From both aesthetic and practical point of view, I like simple designs, and it's important that they are pleasant to look at, relaxing, doesn't take a lot of space, and is made from good materials. These standards drive my design, and of course I also want to design unique products that doesn't exist on the market yet!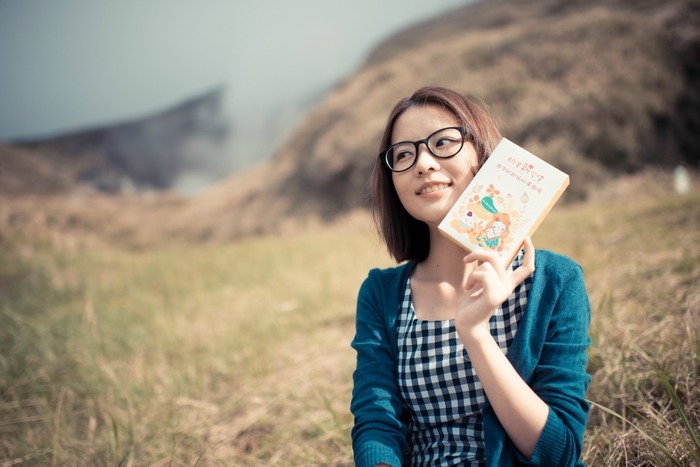 How does Gifu Cosme make a difference?
Our goal is to offer good quality, affordable products to people looking for health and beauty. We don't rush our development process, only bringing them to market after we are satisfied. Anyone living the hectic modern life will feel relaxed and invigorated with our products!
We work long-term with non-profit partnerships to achieve something bigger. Right now, we're working on a reading program for minority children with Chinese Christian Relief Association. It's a fantastic program that gives Taiwanese children companionship to grow with and learn from.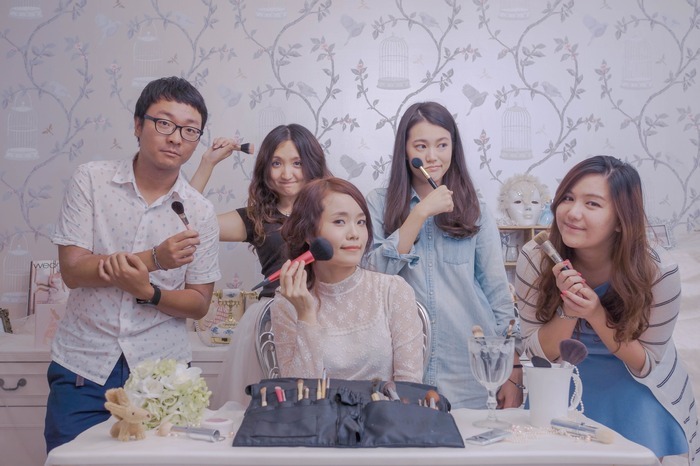 What are your favorite scents?
Heavy perfume make us dizzy, so we develop lighter fragrances. For example, the rose lychee hand creme is inspired by my favorite dessert: famous pastry chef Pierre Hermé's ispahan. We paired rose with lychee which came out beautifully. We're the most proud of our English pear scent, an elegant, refreshing scent rare on the market.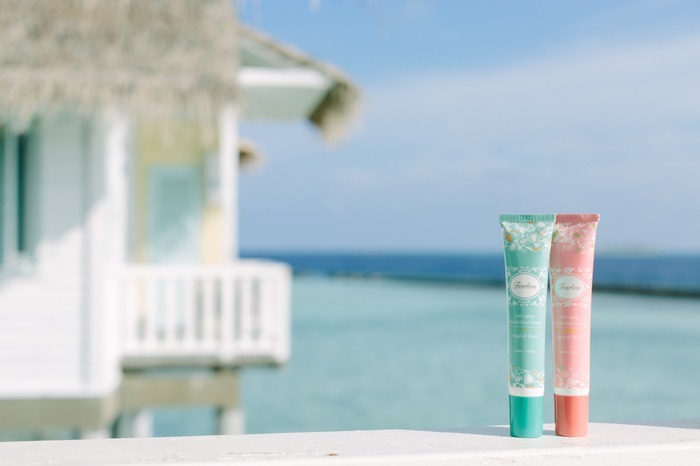 What are healthy skin care habits everyone should have?
First, choose the products that's right for you; second, care for body, mind and soul altogether. As far as skin care goes, cleansing, moisturizing and sun protection are the most important: The skin needs proper cleansing in order to absorb benefits from products; it also needs moisturization just like we need water; and UV is the biggest silent killer that ages your skin, give you spots and blackheads. Sun protection is so important it's best to wear sunscreen every season, rain or shine! 
Exercising regularly is another important skin care habit, because it improves circulation and makes you feel great. Bathing also work very well for me—throughout the year, I bathe with drops of essential oil to help me relax and recover from different situations.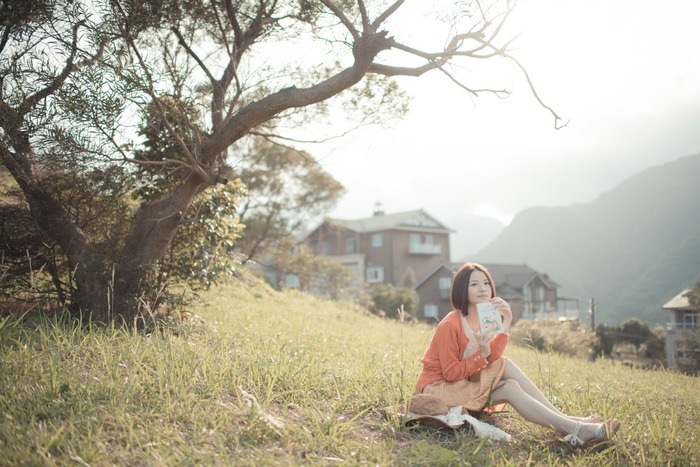 Please offer some words of wisdom to up-and-coming designers.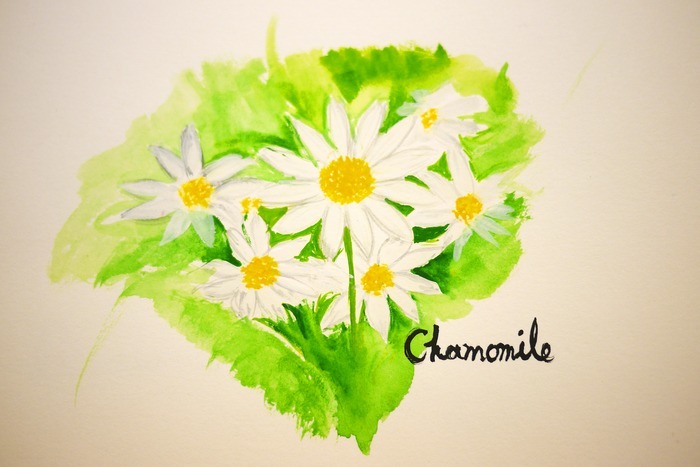 Don't just design for yourself, but for those you love and care about.
Always remember to go out into the world, see the lifestyles of different people, see big cities and the smallest details, just open your heart to the world. Carry a notebook with you to write down any thoughts and inspirations; they are your biggest treasure that guides you to the future you're looking for!
As a generation growing up with chemicals, we need people like Barbie and Katie!
Also paving way for clean and healthy skin
► ► ► Featured Shop | Soley Organics
► ► ► Featured Shop | Chatzutang
► ► ► Designtrepreneur | Daughter
We at Pinkoi always cite the bloggers, designers, and content creators whose ideas we post. Any missing credit is unintentional and will be corrected upon notice. If you wish to share our content for personal use, please do so under these conditions:
Give Pinkoi credit and include a direct link to Pinkoi.com.
Must stay true to the original article; no word, picture, video and logo can be altered or added.
Read full ethics policy