Designtrepreneur | Bufu Chinese Traditional Chic Clothing
Pinkoi is Asia's leading marketplace for buying and selling independent design. Discover beautiful design products to decorate your lifestyle. Whether you're buying for yourself or someone special, Pinkoi is the ultimate gift shop for buying unique presents!
Designer Yu Leung saw western fashion dominating the trends in Chinese markets, and started clothing brand Bufu to offer something different for Asian ladies. Tailored to smaller body frames, modesty and oriental aesthetics, Bufu clothings complement the zen-like composure that Asian women are born with.
"Design makes products look good and perform well. Good clothing should be not only beautiful but also comfortable. And so, I see our clothes suitable for many occasions. I want customers to feel confident and relaxed when they wear our clothes to work, to shop, to hang out with friends—basically in any day-to-day activities."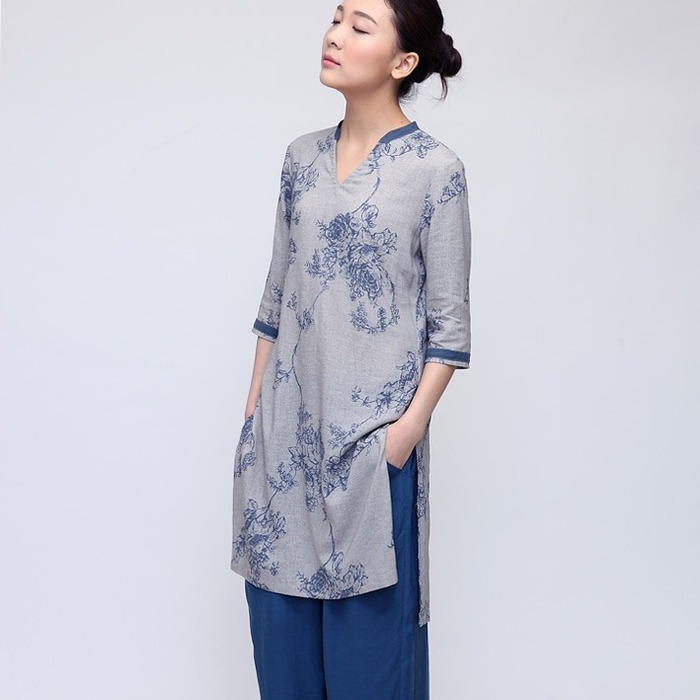 After years of industry experience, Yu finally started her brand, Bufu. Before that, she was the design director of an ad agency, a role that forced her to work efficiently under high-stress environments while staying creative and practical. It was the fundamental experience that prepared her for entrepreneurship.
Why did you start designing clothes?
My grandfather used to make costumes for traditional Cantonese plays, and we had many materials lying around at home: golden and silver threads, fabrics, beads and embroidery appliqués. Growing up with this, I picked up an interest for making clothes. Also, like many creatives, at some point you start fantasizing about your own shop. After I left the job at the agency, I decided making clothes was the way to go!
What motivates you to continue running your own brand?
I knew I wouldn't be looking back when I started Bufu. I will only keep going.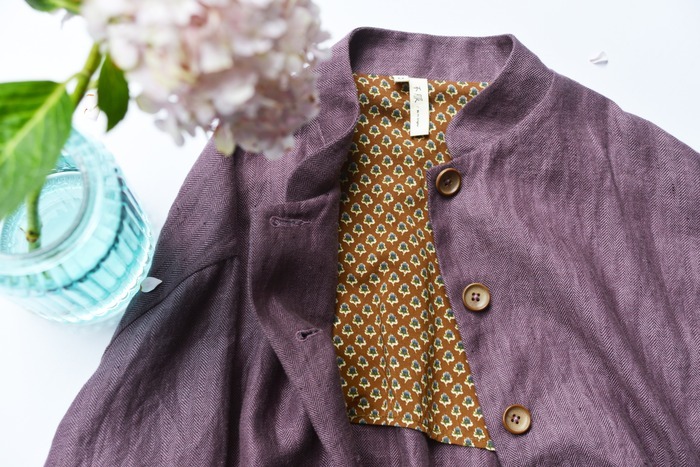 Running your own business comes with a lot of challenges, but I get a lot of support from my customers. It brings me a lot of joy to read their reviews and feedbacks—their appreciation always clear away my blues. I'm proud of the fact that even though we're a young brand, we have many repeated buyers—our customers are like our friends. When we were at Pinkoi Fair in Taipei this April, many of them came over just to say hi. It was very heartwarming.
What's the greatest joy of running your own business?
It is very fulfilling to commit to my designs and my business. I feel like I'm dedicating my life to something worthwhile. The biggest joy still comes from designing—the creative part makes me really happy!
What is the hardest thing about starting a fashion brand?
People outside of fashion or online retail tend to think that product photos, customer service and logistics is the gist of it, but these are actually the easier tasks that happen later. The hardest part is before all of this: when you try to make tangible products out of your sketches. This is way before your design find its way up to a product page on the web. Turning a design into reality is the hard part.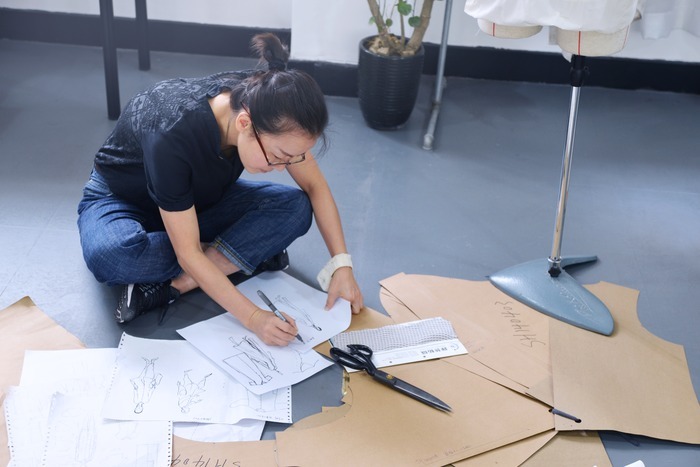 I think supply chain management is the biggest challenge for clothing brands. There is too much uncertainty in processing—a reason we went through a lot of deficit and mistakes in the beginning. The execution for making one piece of clothing is totally different from making ten or a hundred, and requires relatively complicated cost and resource management. 
Therefore, in order to provide better quality, we chose to build our own production team and make the clothes ourselves. It is one of the least efficient ways, but the most reliable one. After we grew a solid team, quality control also improved.
What are some milestones you are the most proud of?
No one event stands alone when we're growing this brand. Since the beginning, we were challenged everyday, and there's no one accomplishment that will save you from more challenges!
Running a business is endless cycles of challenges. From lack of funding, the search for office space and recruitment in the beginning, to training, purchasing materials, producing and processing, to everyday maintenance like inventory turnover and customer service, it goes on and on. Whenever you are done dealing with something, a new problem would be waiting. As your brand grows, so does the complexity of challenges you face.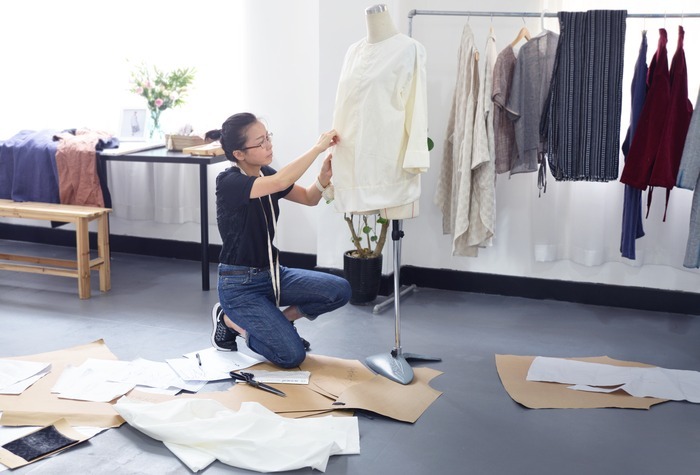 But at the same time, this is where joy and a sense of accomplishment comes from. Sometimes your team is super considerate or offer extra help, and sometimes customers warms your heart with feedbacks or voluntary promotion. Friends begin buying your designs, too. All of these are proud moments that touches us more than sales profits do.
So I can't say we have exact milestones, because every time we accomplish something, we earn a sense of achievement, but at the same time open the door to the next challenge. Running a brand is a non-stop process of challenging and improving yourself.
Please offer some words of wisdom to up-and-coming designers.
Rule number 1: don't give up, don't give up, don't give up!
"Designer" may sound like a glamorous title, but it's tons of hard work, especially if you're running your own business like Designtrepreneurs. Besides doing design, we also have to sell and promote, manage operations and finances, which are all different areas of expertise.
2. It's easy for creatives to fall in love with our own ideas and forget to evaluate how feasible they are or what customers really want. But it's very important to juggle all these perspectives.
3. Don't invest too much in flashy marketing campaigns if you don't have great products yet. Make good products first; they will do the marketing for you.
4. If you want to become an independent designer, make sure you have a source of income. It's the most practical foundation of everything.
Why did you choose to sell on Pinkoi?
Actually, Pinkoi found us! We were invited to sell on Pinkoi, and it's been a great partnership. We're glad to have met someone who understands what we're doing.
How did your brand grow after joining Pinkoi?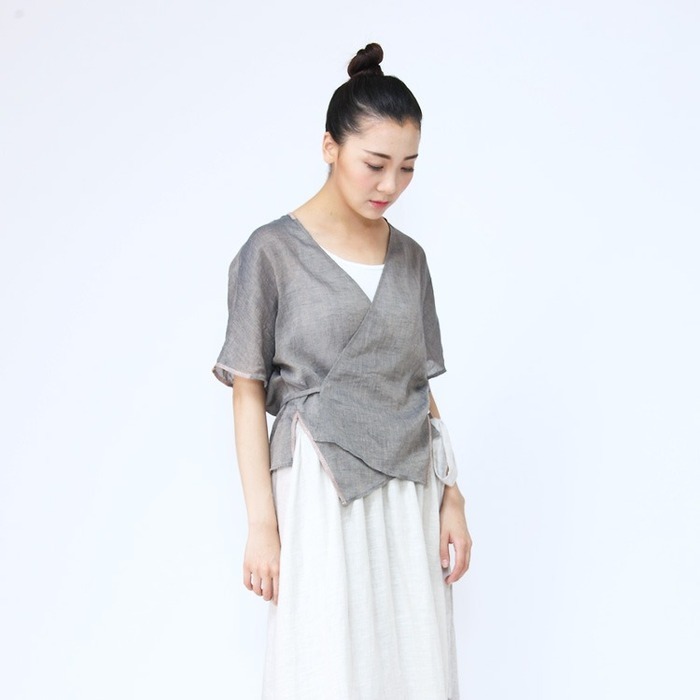 Things looked good after we started selling on Pinkoi. We started having steady sales in the second month. It lifted some weight off our shoulders and helped us focus on product design and development.
Also, Pinkoi increased our visibility a lot, especially in the Taiwanese market. Many Taiwanese customers got to know us through Pinkoi, and we're getting more repeat buys internationally too.
What did you learn from running Bufu on Pinkoi? 
Lesson 1: Make good products.
Even though both of our co-founders have backgrounds in marketing, Bufu does not have a dedicated marketing team. 80% of our time and energy goes to design and production. We believe customers are able to feel our dedication through the good products we offer—which echoes our advice to new designtrepreneurs: Good products will do the marketing for you.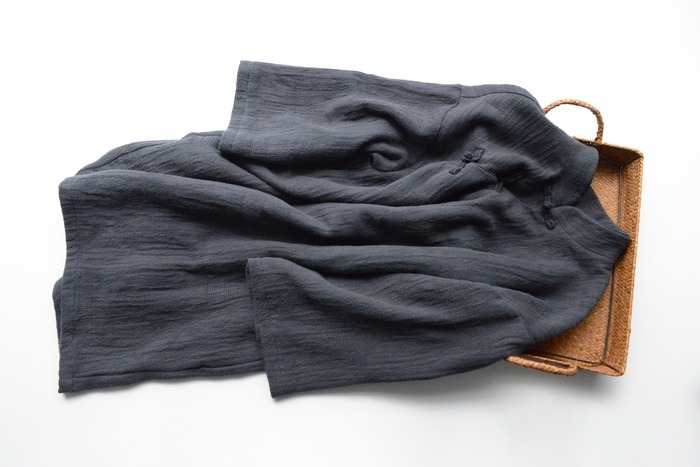 Lesson 2: Provide great service.
Be in the people business and try to provide good experience to every customer. This is very important. We try to respond to customers as timely as possible, accommodate their requests, and face any after-purchase problems head on.
Once, we found out the fabric for a batch of pants was defective, so we immediately contacted the customers who bought it and offer them new pairs. Some of them have been wearing them for a while and thought the defects came from normal wear and never thought of contacting us. Still, we sent them the correct ones, and even though it gave us a deficit that month, we earned the trust of many people.
What would you like to say to the Pinkoi community?
We encourage Pinkoi to keep improving user experience for both sellers and buyers, to help talented designers get out there, and help customers discover better designs!
Experiences from Designtrepreneurs
► ► ► Designtrepreneur | 0_1 Women's Apparel
► ► ► Designtrepreneur | 2Pi Creative Pets and Design
► ► ► Designtrepreneur | Wolf Tea
Translation: Melissa
We at Pinkoi always cite the bloggers, designers, and content creators whose ideas we post. Any missing credit is unintentional and will be corrected upon notice. If you wish to share our content for personal use, please do so under these conditions:
Give Pinkoi credit and include a direct link to Pinkoi.com.
Must stay true to the original article; no word, picture, video and logo can be altered or added.
Read full ethics policy