Featured Shop | Treat Anything Tactile
Having been on the road as a backpacker, JAC took what she learned about practical needs and personal growth, and turned them into original designs—her own bag collection, TAT (Treat Anything Tactile). TAT bags made of genuine leather are not just beautiful and durable, but also give people a nudge to get out and experience life.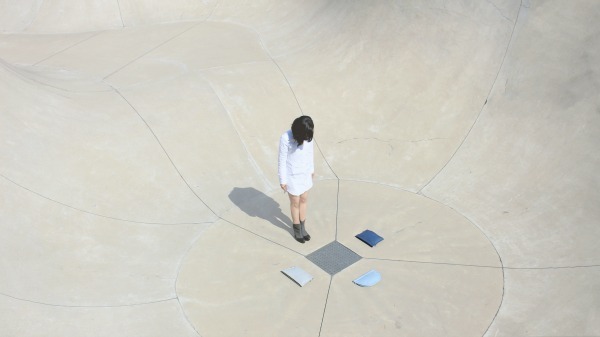 What does Treat Anything Tactile mean?
Treat anything Tactile means to pay attention to the details in life as if everything can be sensed with touch. The EKG graph on my logo is my hope that upon touching a TAT bag, it will make your heart beat a little faster.
Trends come and go. It's the attitude towards life that leaves a mark on the world.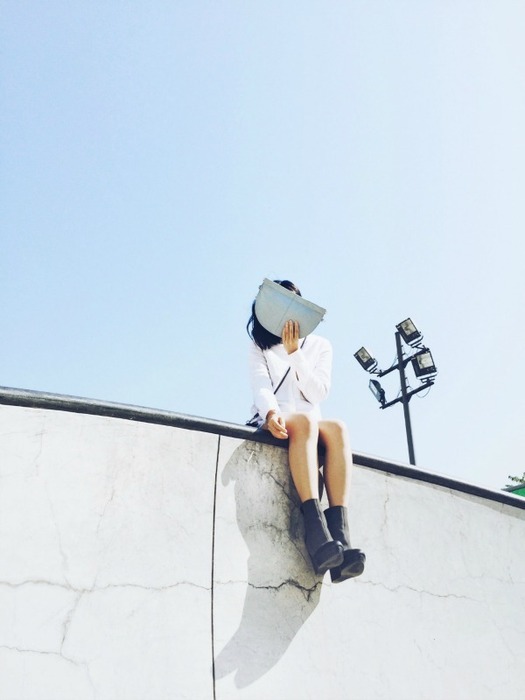 What does the brand stand for?
Just as I want to grow and improve as more people recognize TAT bags, I hope everyone can live and discover their best selves. I hope these bags will not just spice up an outfit and boost confidence, but will help people extend such confidence to face the challenges of everyday life with grace and ease.
To me, the most important thing is to share my ideas behind the designs because as an independent designer, it means a lot when people recognize the hard work and thoughtfulness behind our designs.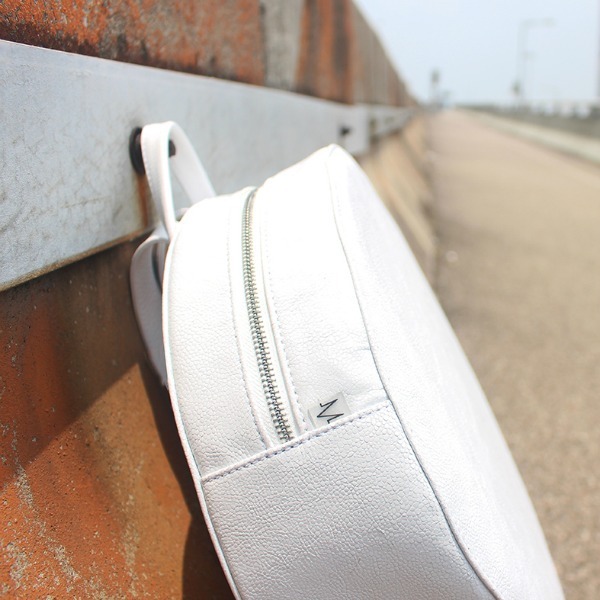 How did you become a designer?
I was a backpacker first—after doing an exchange program in London one year before I graduated. I traveled and found myself in Milan Design Week, which blew my mind. I met designers, discovered many things, and realized that for the most of my life, I've subscribed to many limiting beliefs. For example, I never tried to actually design something simply because I haven't been through proper design education. But no one ever set a rule saying you can't be a designer without studying it.
So, I decided I had to start living my best self right away, when I was still unafraid of challenges and before I imposed more limits on myself! Everyone thought I was crazy taking my chances in my junior year—I was working on my thesis, school projects and exams as I juggled my side job and my family altogether. It really was exhausting, but I didn't regret one bit of it—it was worth every bit of the hard work.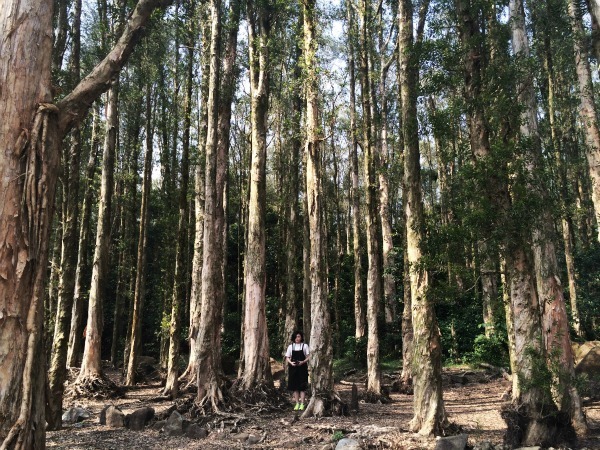 What does design mean to you?
Recently, I saw a statement at an exhibition about German designs and it opened my eyes about design:
German standards are characterized not by design itself, but the attitude towards design. So I think design is the output of a designer's attitude combined with her expressions of form and function.
What is your favorite piece of work?
My favorite work is the Why So Serious collection, the first collection I designed.
The round backpack shows how exact and picky I can be with a bag! I've always wanted a unique bag with lots of character that also goes with everything and is still very functional. I couldn't find any, and so when I finally made this bag a reality, I used it almost everyday for a year—it's especially great for traveling. I knew what it's like to travel, so I sew in every detail that I personally wanted, such as a small zipper insert in the back to put my phone and metro card in for extra convenience and peace of mind!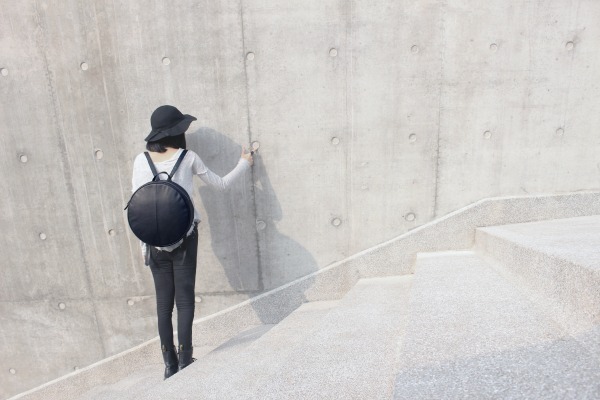 It's mostly because I'm very nostalgic. In high school, I owned a pair of faux leather shoes which were beautiful and I wore them as much as possible. But it began falling apart after two seasons because of the subpar material and adhesive. I couldn't find the same shoes anywhere. It was a real letdown. Since then, I'd rather spend time saving up for genuine leather shoes and bags because they are the ones that last.
I own many shoes and bags which are all very durable and not hard to style around. Every piece of clothing carries a piece of memory and a part of myself. But in fast fashion, there is no story or meaning behind things, because we pay little attention to the things we take for granted. Whenever a piece is out of season or pilling, it's easy to stop appreciating it and throw it away.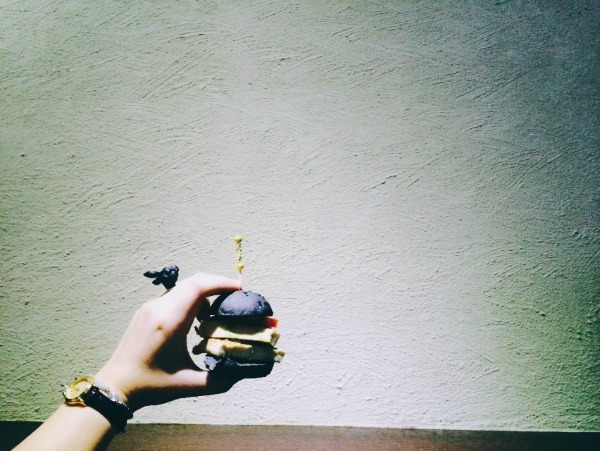 I used to be into fast fashion too because it takes you right to the top of the trend, but having been in that world for a while, I realized an individual character really gets drowned in it. You lose the ability to create your own style. The designers who spend the time to come up with original designs are crushed by fast fashion, and everything becomes the same. It will ruin fashion, because fashion is art—it's everyone's original performance art.
What is your dream?
My dream is to achieve different dreams in different stages of my life.
Which means I have countless dreams to chase, and I feel that's what makes life challenging and worth discovering! At this moment in life, my dream is to make a great brand out of TAT so more people will appreciate it!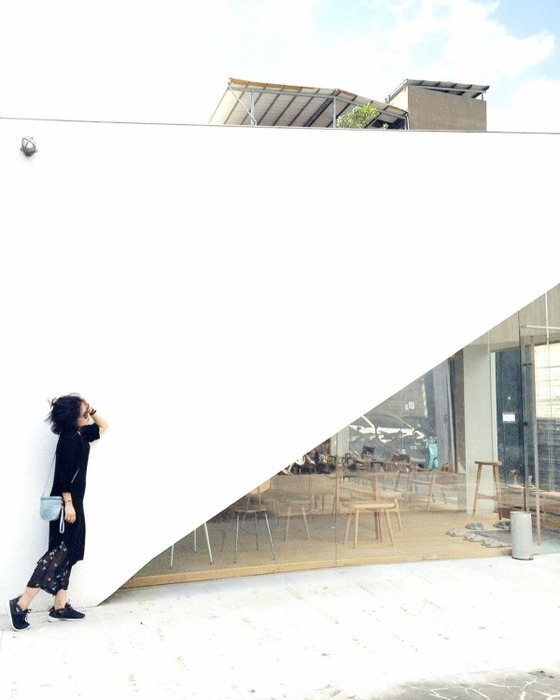 Please offer some words of wisdom to up-and-coming designers.
I used to be driven by the spur of the moment, but to reach a long term goal, it takes a strong heart that will brave through ups and downs, and people who support you through thick and thin.
With passion and self discovery, JAC is going full steam ahead with TAT. What's your dream at the moment?
Featured Shops inspired by travel
► ► ► Featured Shop | Beara Beara
► ► ► Designtrepreneur | Chen Fu Illustrations
► ► ► Featured Shop | OUNCE studio
We at Pinkoi always cite the bloggers, designers, and content creators whose ideas we post. Any missing credit is unintentional and will be corrected upon notice. If you wish to share our content for personal use, please do so under these conditions:
Give Pinkoi credit and include a direct link to Pinkoi.com.
Must stay true to the original article; no word, picture, video and logo can be altered or added.
Read full ethics policy