Tips for Two: What to Wear on Valentine's Day
Pinkoi is Asia's leading marketplace for buying and selling independent design. Discover beautiful design products to decorate your lifestyle. Whether you're buying for yourself or someone special, Pinkoi is the ultimate gift shop for buying unique presents!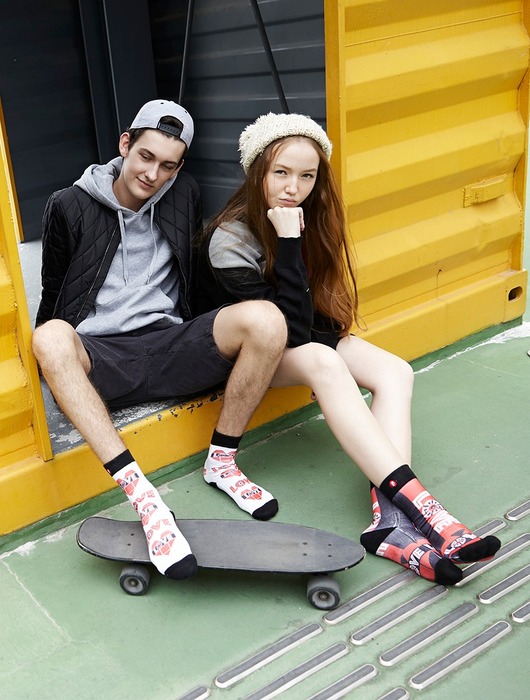 Dressing up for Valentine's Day is an occasion like no other. It's not just about looking great for your sweetie, but also about joining the world to celebrate unique couples like you! So take out your favorite pieces, and design your unique looks together. It doesn't need to be Korean-style matchy-matchy—these 4 styling ideas will get the fun going.
Denim Together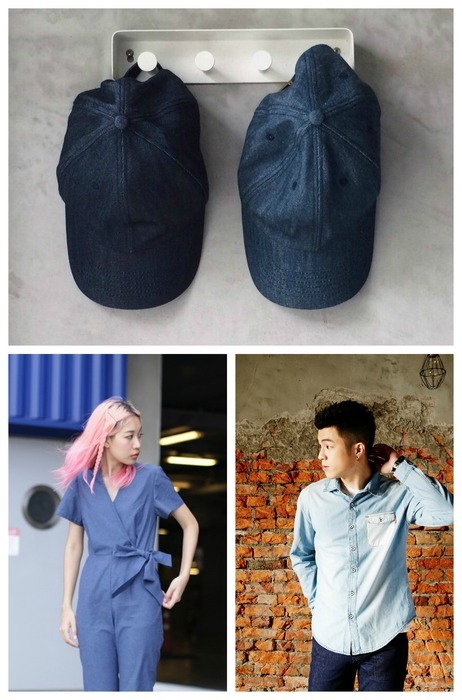 Denim Cap (top), Denim Jumpsuit (left), Denim Shirt (right)
Denim looks good on everyone, so the coordination won't be super obvious. Whether you have similar fashion tastes or each have your own look, wearing denim together will show how comfortable you are with each other! 
Bound by Love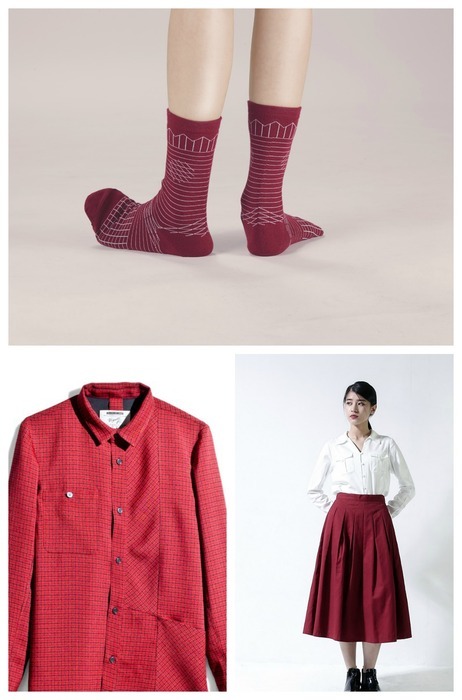 Burgundy Socks (top), Red Shirt (left), Red Pleated Skirt (right)
Wearing red is an appropriate PDA! Design your looks around a single red item, and go for a clean palette with the rest of the outfit. You'll look perfect next to each other.
Mix and Match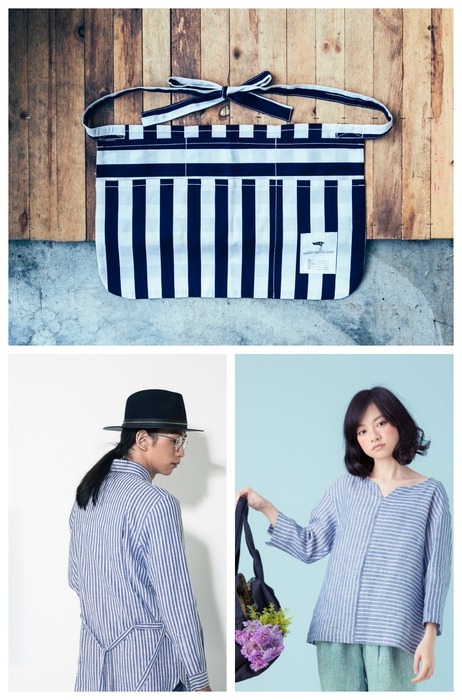 Striped Apron (top), Longline Shirt (left), Cotton Striped Shirt (right)
Choose a matching pattern, and mix it into different items. For example, take the stripes he looks so good in, and use it on your scarf or handbag!
Suit Yourself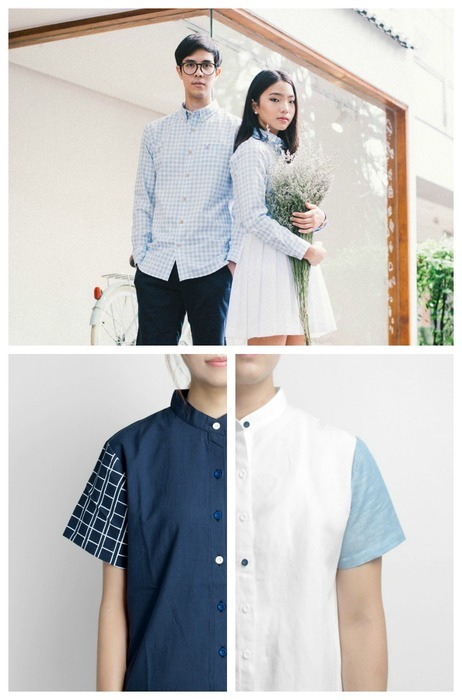 Checkered Shirt (top), Navy Contrast Shirt (left), White Contrast Shirt (right)
If you have coordinating tops, give it a mix by throwing on each of your favorite blazers over your tops. This will bring out the best of your individual styles, yet looking very put-together as a couple.
Button-ups, stripes, bold red, denim… which is your couple look?
Casually sweet
► ► ► 9 Romantic Desserts to Seal the Deal
► ► ► Pairings: French Cuisine and Taiwanese Tea
► ► ► Top 10 Romantic Movie Quotes for Valentine
We at Pinkoi always cite the bloggers, designers, and content creators whose ideas we post. Any missing credit is unintentional and will be corrected upon notice. If you wish to share our content for personal use, please do so under these conditions:
Give Pinkoi credit and include a direct link to Pinkoi.com.
Must stay true to the original article; no word, picture, video and logo can be altered or added.
Read full ethics policy