The Ultimate Guide to the Perfect White Shirt
For both men and women, the perfect white shirt is the secret weapon to class and style. So in this post, we'll talk about how to pick the right shirt and how to care for it!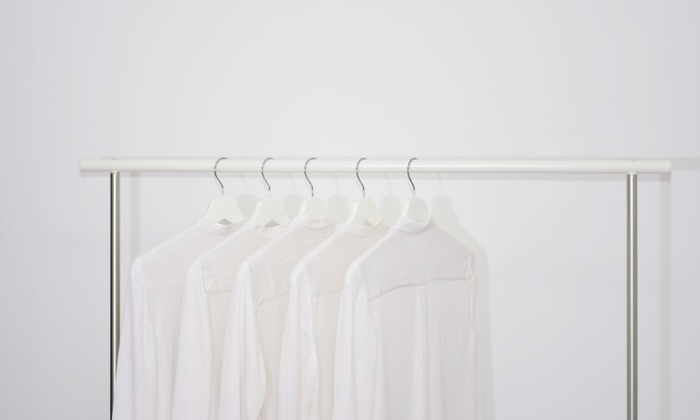 A white shirt is truly a wardrobe essential in modern fashion. Before the 17th century, shirts with a front open and a collar were only worn by men, but after the 1800's, women started wearing these button-ups too. Now, everyone wears white shirts; From you, your dad to Victoria Beckham to Tony Stark, white shirts don't discriminate.
Why does a plain white shirt hold so much significance? The reason is its simplicity and versatility. White shirts have gone through the test of time and is already part of our collective memory. Whether paired with casual jeans or an edgy twist, it could easily come back as the season's latest trend.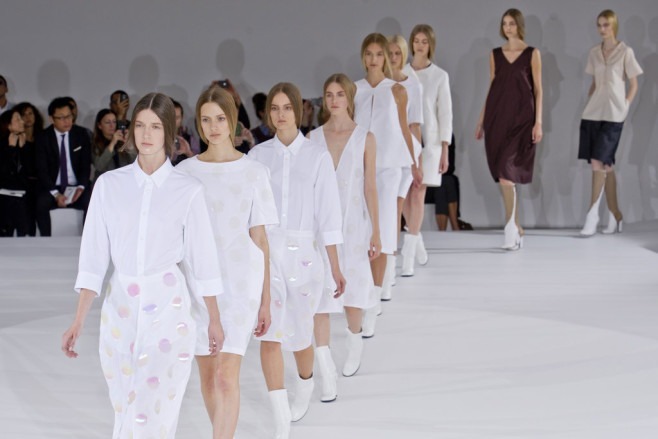 Jil Sander Spring 2013
How do I choose the perfect shirt?
We all choose clothings based on our preference for cut and details, but one smart way to choose a white shirt is by the fabric.
Cotton shirts are the most common white shirts, such as the classic oxford or modern poplin. Oxford shirts are thicker and more wrinkle-resistant, while poplins are fashionable but wrinkles more easily. Neither is better; they are simply different.
If you're concerned with hot weather, linen and silk are great options. Linen has a more laid back touch and look, while skin-kissing silk has that elegant draped look which can also easily be styled into a relaxed look.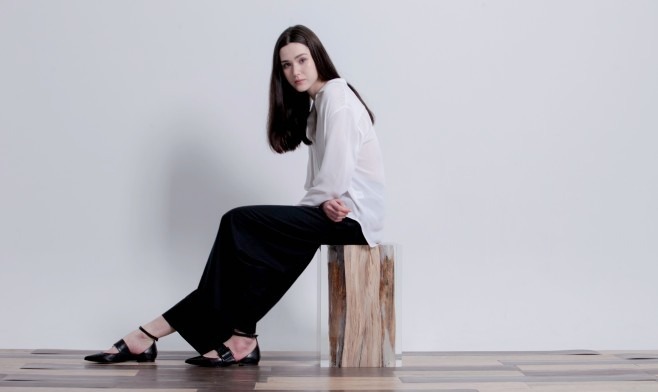 WONDER Spring 2016
While the choice of fabrics is totally up to you, it's worth it to be picky because essential items like this are the foundation of your style, and so the quality determines the value. Unless you're looking for specific performance fabrics, natural materials are your best bet. Since shirts touch the skin all the time, synthetic fibers that don't absorb sweat and don't breathe well will make you uncomfortable. We all know that confidence is being at ease, and therefore style also comes from comfort!
How do I clean and care for a white shirt?
If you want your shirt to last, take good care of it! For different fabrics, relaxed linen looks as good as it is wrinkled, and cotton shirts can be taken good care of by the washing machine (but remember to wash with like colors and neutral detergent!) Silk keep its style with dry wash, but hand washing will save you dollars. One handy tool for cleaning white shirts is the garment steamer, a great buddy for your silk or poplin cotton shirt!
Contributor: WONDER
Visit their Pinkoi shop: WONDER
Translation: Melissa
We at Pinkoi always cite the bloggers, designers, and content creators whose ideas we post. Any missing credit is unintentional and will be corrected upon notice. If you wish to share our content for personal use, please do so under these conditions:
Give Pinkoi credit and include a direct link to Pinkoi.com.
Must stay true to the original article; no word, picture, video and logo can be altered or added.
Read full ethics policy