These Cat Fondant Arrangements will Melt Your Heart!
How far can we go worshipping our cats? Never too much! Whether they're acting crazy or dumb, rolling in the blankets or elegantly licking a paw, cats hold us captive!
For almost a decade, Japanese mother and daughter pastry chefs Caroline and Laura have been making desserts and writing cookbooks centered around their cat, Apelila. Everything she does is an inspiration for their delicate, animated kitten fondants that all have different fur colors and expressions. There you see one chilling on the pancake; there you see another hopping around. What's more, Caroline and Laura arrange them into adorable kitten playgrounds on a plate, making cakes and donuts look like servants to the cats!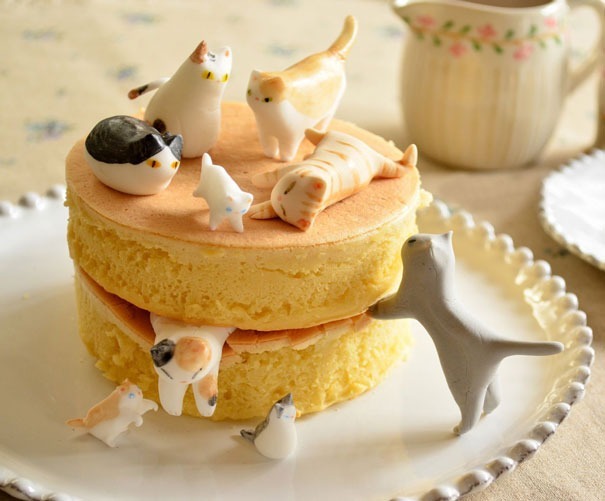 We don't need much—just a house of pancake to eat and sleep on!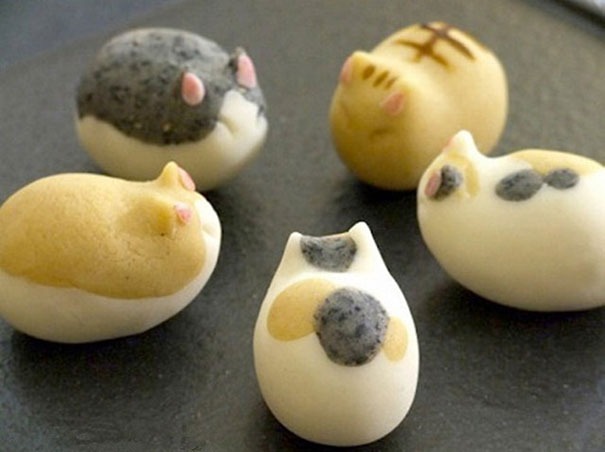 Cats having a meeting here.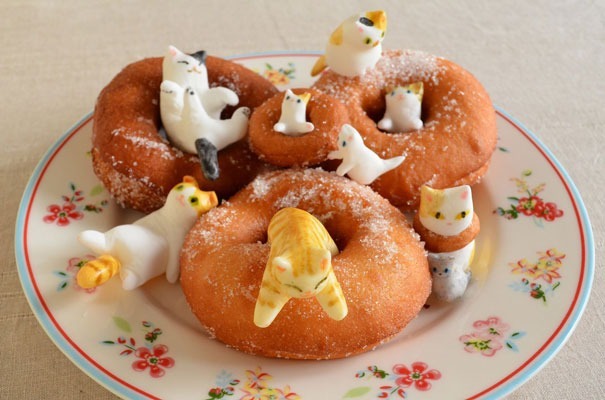 The donuts are way better than the human's rubber tire playgrounds.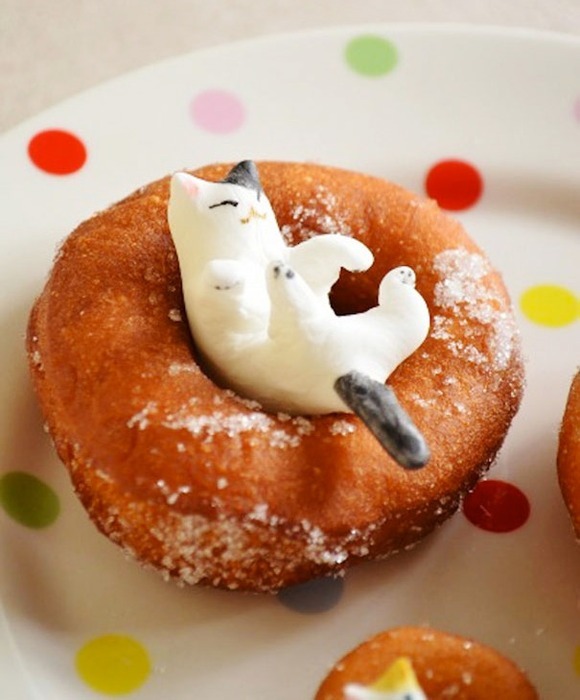 Sunbathing on my donut float, down the river of milk.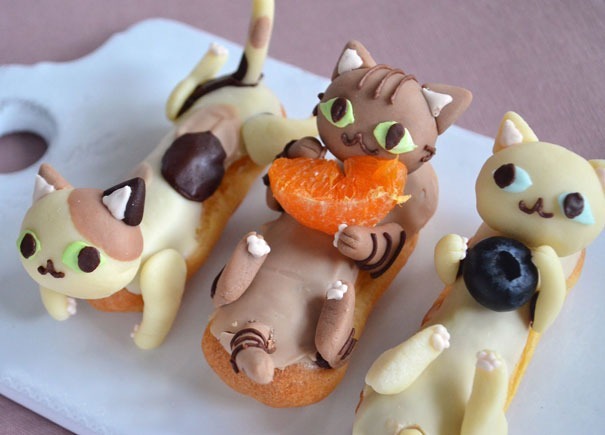 Snack time! Fruit servings are very important, you know!
Which is your favorite kitten?
Cute animals alert!
► ► ►  What Do Baby Animals Do in Spring?
► ► ►  9 Handmade Animal Pals from Japan
► ► ►  Featured Shop | Molasola
Source: Carolinei
We at Pinkoi always cite the bloggers, designers, and content creators whose ideas we post. Any missing credit is unintentional and will be corrected upon notice. If you wish to share our content for personal use, please do so under these conditions:
Give Pinkoi credit and include a direct link to Pinkoi.com.
Must stay true to the original article; no word, picture, video and logo can be altered or added.
Read full ethics policy