Renters Rejoice! 3 Keys to Decorate an Apartment That's Your Style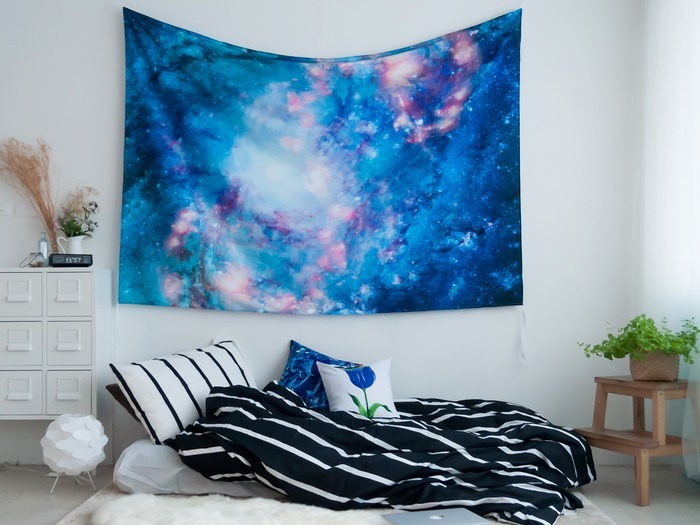 Apartment renters fill the big cities all over the world, and one sad truth is that someone else's property is never going to be like home. With all the landlord's restriction, how can we decorate and make a place uniquely ours? After renting apartments in different cities for over 10 years, I finally concluded 3 essential rules that make apartments personal and full of character.
1. Set the tone with the wall.
Besides the floor, walls are the largest single areas in your home. They are also the first thing you see when you step into a room, so the style of your wall sets the tone for the entire room. When it comes to apartment styles, focus on the most visible area, and the rest will take care of itself.
There are so many possibilities to styling your wall! But from new paint to new wallpaper to wood paneling, they all need to go through the landlord, take up lots of time and money, and stays behind when you move away. The solution to this is tapestry.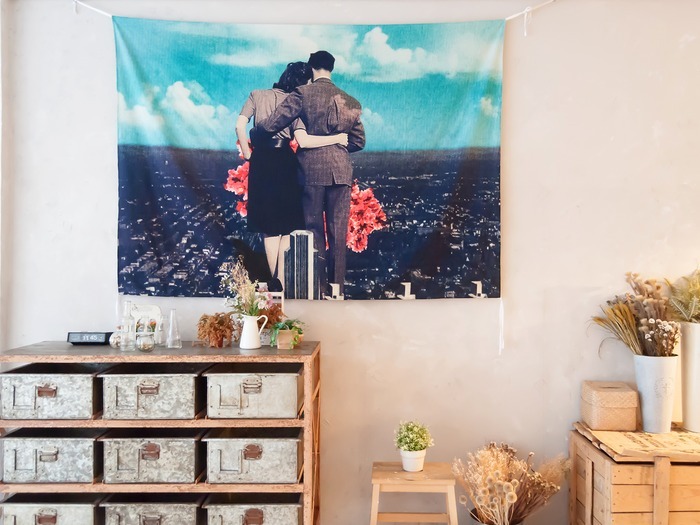 Tapestry has been around in churches, buildings and even homes for centuries, and is alive and well in western modern interior. Since they are much bigger than framed artworks, they're very useful for covering up a big area and hide any flaws.
Tapestries usually describe a scene like paintings, and a direct artistic expression to show your style and character. Use a tapestry to set the tone and create a space unmistakably yours!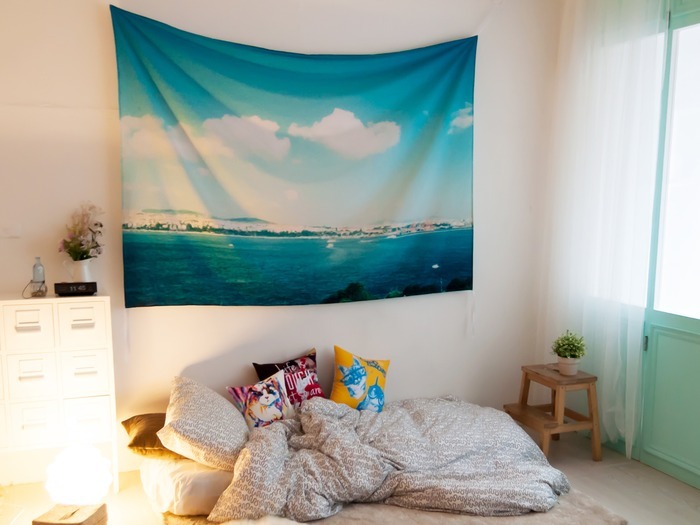 Practically speaking, tapestries can be very lightweight compared to paintings, so they're easy to hang, clean, and to carry to your next home. It only takes two 3M wall hangers to put up a 5' x 7' tapestry. If you landlord doesn't allow nails on the wall, this is the way to both decorate your wall and not worry about damages!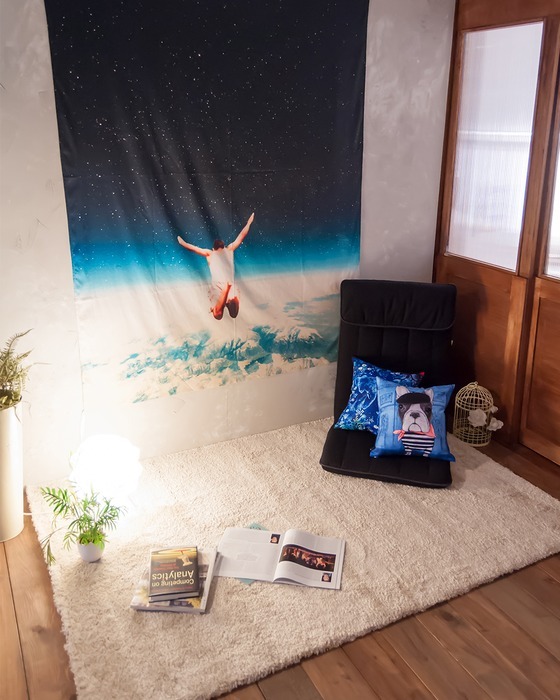 2. Work with lighting.
It goes without saying that good lighting is what makes a good living space, but lamps and lighting can do wonders to the space, too!
For renters, fixed lighting like ceiling panel lights or spotlights are out of the question, but we can do a lot with floor lamps and LED lights.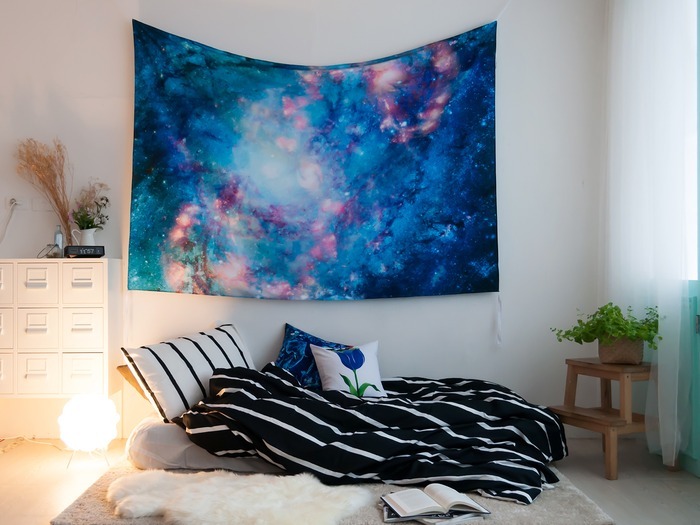 If budget is a concern, white fluorescent assemble floor lamps are your best bet, because they go with any furniture style, and is easy to move and transport. Add LED string lights next to your bed or sofa, and your room will look as glamorous as a boutique hotel!
There are also lights catered to specific tastes and themes, and will differentiate your style even more.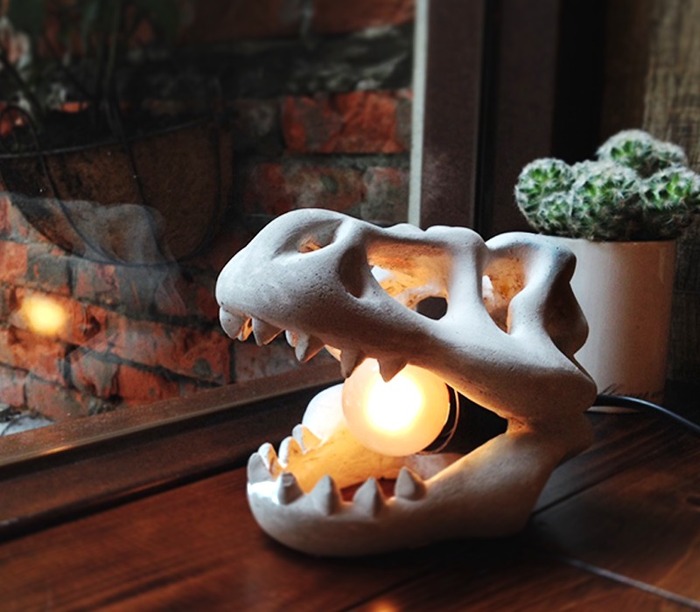 T-Rex Skull Nightlight from T-Bone Studio
3. Liven up with greenery.
Live, breathing plants and flowers instantly make a space more comfortable and livable. If you don't consider yourself a green thumb, cacti and succulents are your friend! Otherwise, realistic artificial plants and dried flowers also work.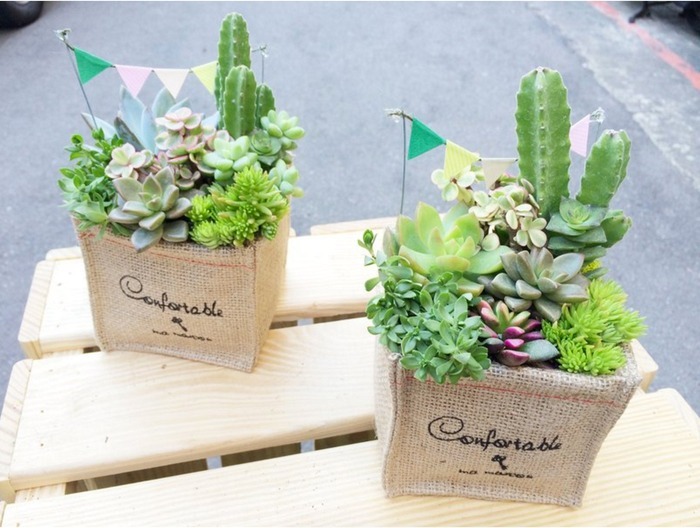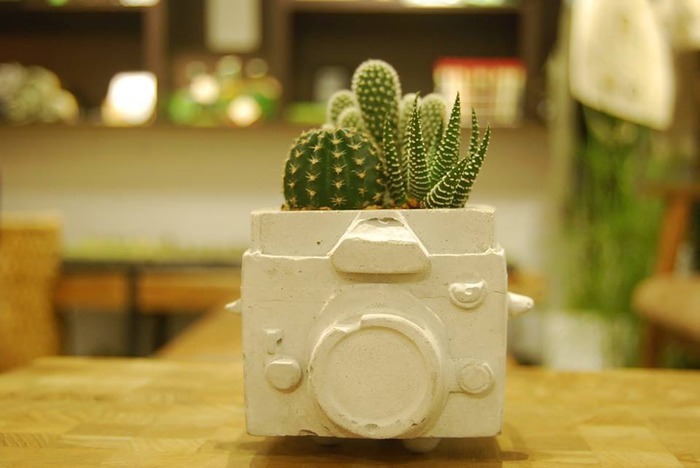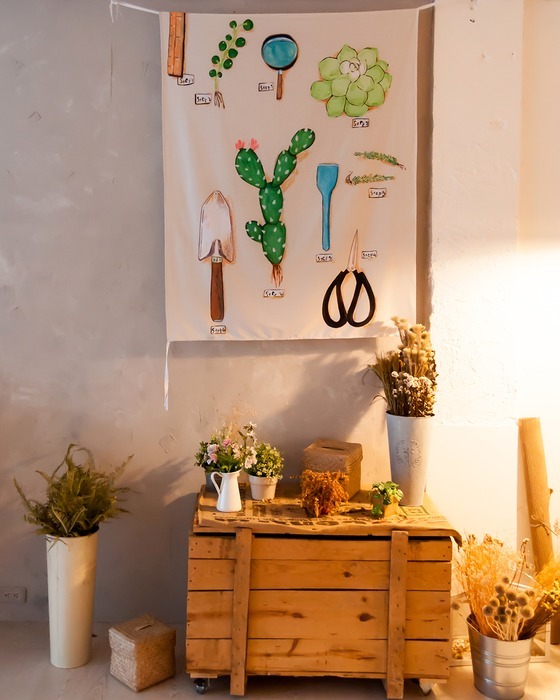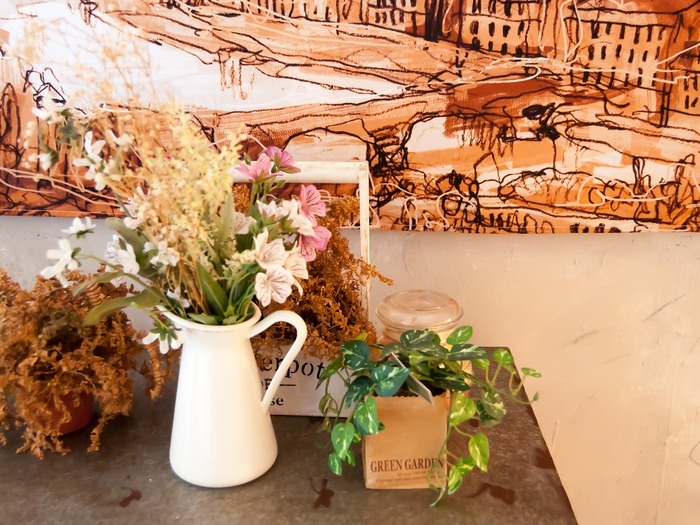 Set up a nice, relaxing home even in a temporary apartment: you will feel nourished, it will be good feng shui, and you'll even save on social gatherings—just invite friends over for a cozier quality time!
Are you ready for your apartment makeover?
Contributor: Umade Home
Visit their Pinkoi shop: Umade Home
We at Pinkoi always cite the bloggers, designers, and content creators whose ideas we post. Any missing credit is unintentional and will be corrected upon notice. If you wish to share our content for personal use, please do so under these conditions:
Give Pinkoi credit and include a direct link to Pinkoi.com.
Must stay true to the original article; no word, picture, video and logo can be altered or added.
Read full ethics policy