Thai Swimwear Brands are Killing it! 9 One-of-a-Kind Swimsuits to Try
From ruffles and tankinis to retro pin-ups, swimsuit trends have gone through enough evolution to resurface with refreshing combinations of style and fun, but that's even before Thai swimwear fashion spiced up the game! Instead of figuring out how to bare more skin, let's simply dive into these original cuts and colors you'll see only in Thai swimwear.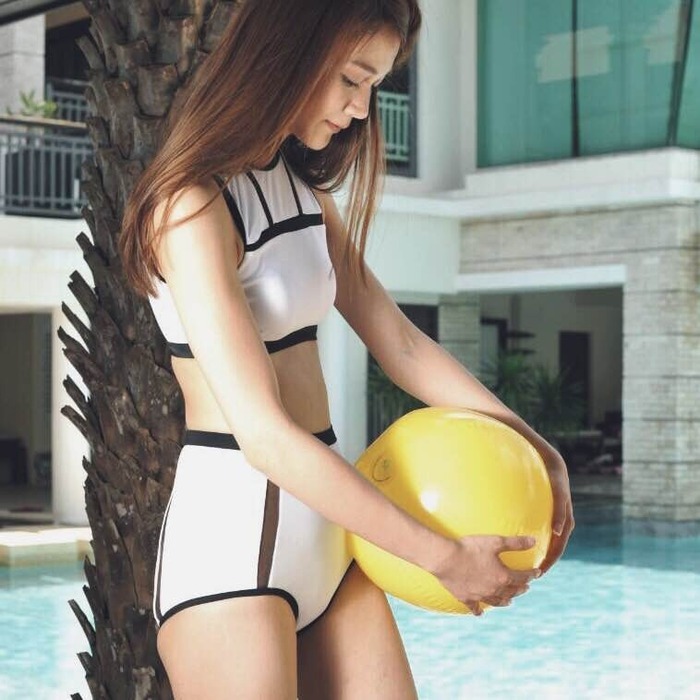 With their signature solids and linings, the iconic Thai swimwear brand Bullet by Army of Interns (or Bullet by AOI) easily brings a Mondrian-esque attitude to the pool. Kick back and enjoy!
★ Details ★ 
• Mesh details
• Cutout back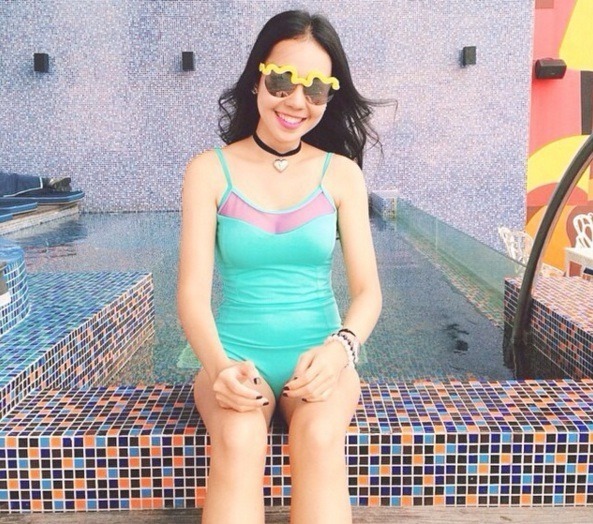 The bubble-gum and turquoise contrast is a mermaid's dream, and the mesh details whispering of a sweet sixteen turned grown-up makes it even better! Check out Daydream's distinctive Thai style swimwear collections named after all kinds of sweets.
★ Details ★ 
• Violet mesh panel
• Two-way tie-back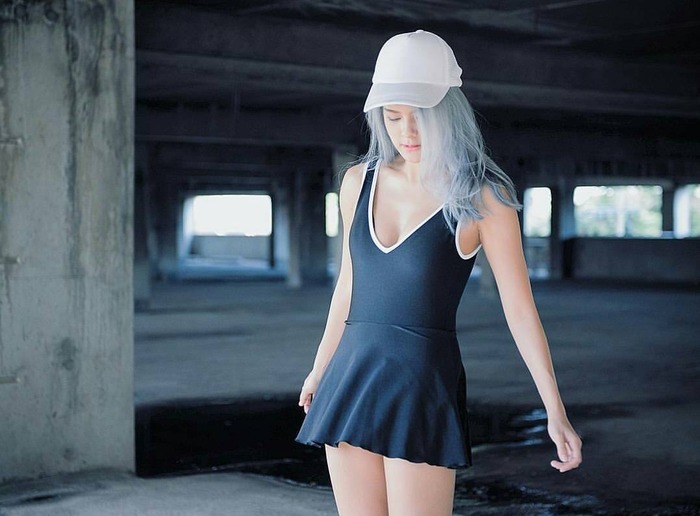 Active and more charming than baywatch, this skirted suit inspired by the court transits you smoothly from the water to after-beach activities. If you prefer sporty or sexy over sweet,  Sey has some collections quite more sophisticated than some Thai swimwear styles. Show them what you've got, girl!
★ Details ★ 
• One-piece skirt
• V-neck front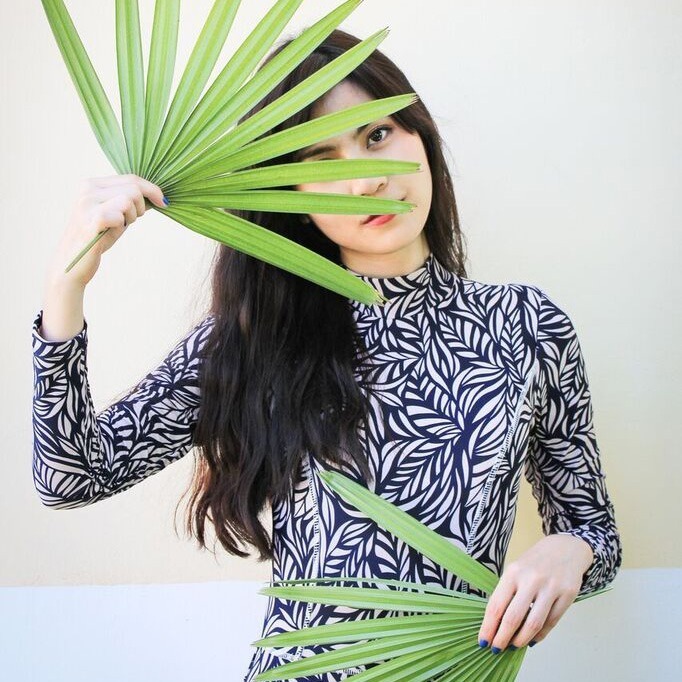 A one-piece with long sleeves is a big canvas for fashion statement swimwear. If you happen to be diving in and out of the tropics, the leafy camouflage and skin protection can't hurt either! 
★ Details ★ 
• Long sleeves
• Leaves pattern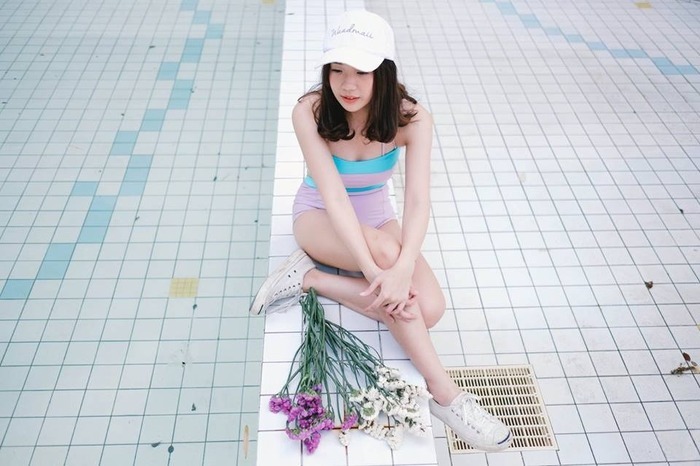 Cool off already with the sky blue and lilac contrast, sweet and demure with a high rise bottom. All we can say is that Jipata Swimwear knows where the sweet spot is in simplicity. This piece  would pair wonderfully with a honey lavender soft serve!
★ Details ★ 
• Bandeau with tie-back at neck 
• Cutout back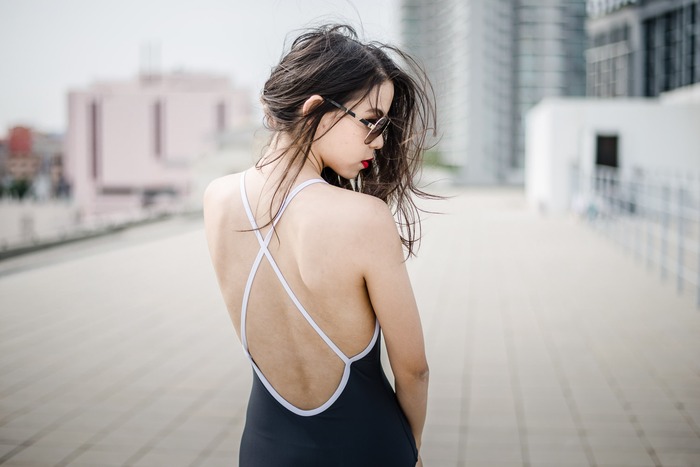 It's all about maillot, and it's all about the back! From the iconic Thai swimwear brand Maillot Co., the slim criss-cross at the back and swift coverage at the front will make you feel like a water nymph.
★ Details ★ 
• Low back
• Cross back design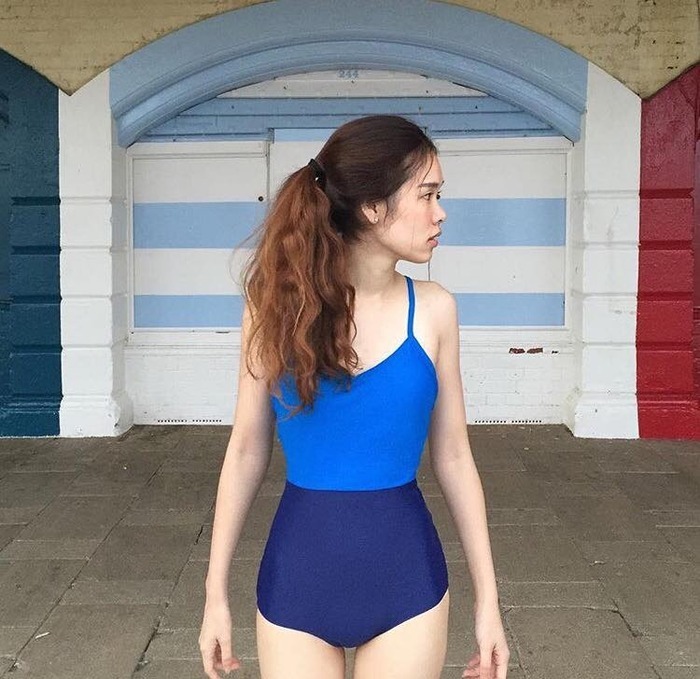 Be a dazzling jewel in this sapphire two-tone suit—splash into sea and make waves this summer with your favorite Thai swimwear!
★ Details ★ 
• Sapphire two-tone colors 
• Cross back design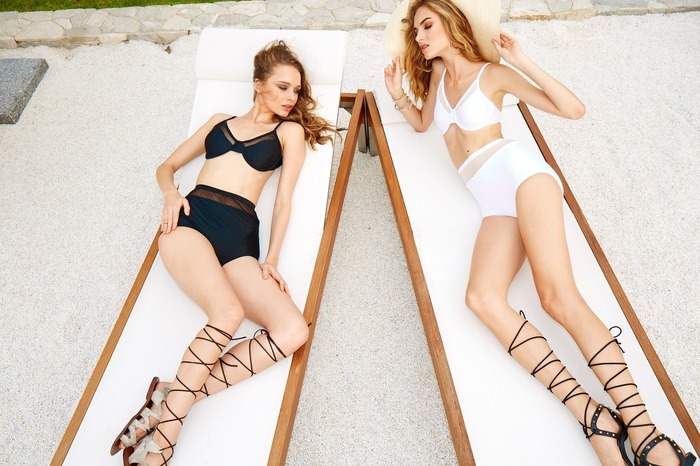 You've probably spotted the high-waisted trend by now, but even the fashion forward designs will look back to the classic triangle top silhouettes. Lingerie or beachwear? You decide—no rules in Thai swimwear. 
★ Details ★ 
• Mesh panels
• Underwire support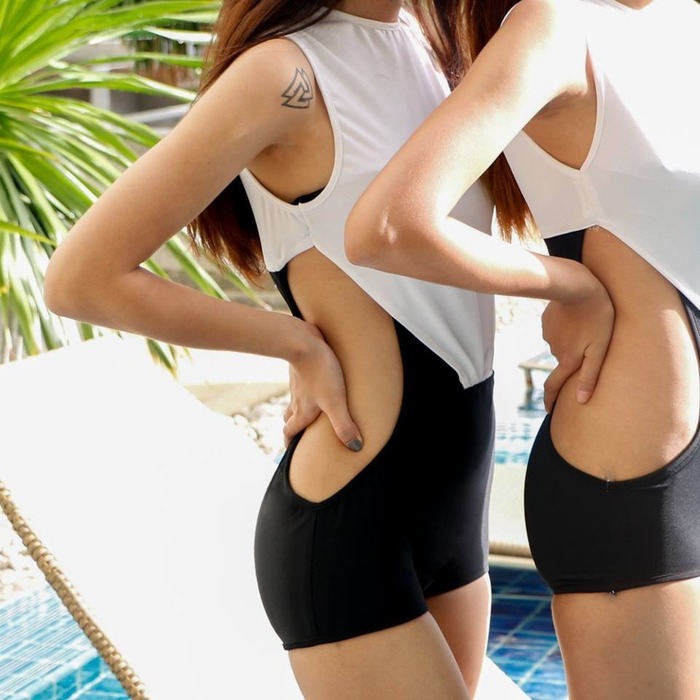 If being predictable isn't your thing, Thai swimwear is definitely the place to look for ideas on showing your high-fashion state of mind. This original yet comfortable one-piece is constructed with a draped front and wild cutouts at the waist, ready for both lounging and splashing.
★ Details ★ 
• Side cutouts
• Draped front
Sold on these fab Thai swimwear brands yet? What's the swimwear style you're going to try this year?
Have a dazzling summer!
► ► 6 Styles to Cover Up at the Beach
► ► 10 Beloved Swimwear Brands that Girls Love in Thailand
► ► The Best of Thai Beach Days & New York Styles
► ► Featured Shop | Maillot Co Swimwear
► ► Maillot Co's 8 Favorite Picture-Perfect Beaches in Thailand
► ► I Wanna be on Vacation! 9 Tropical Fashion Finds for Summer
► ► 8 Popular Thai Bag Brands All the Girls Want One Of
We at Pinkoi always cite the bloggers, designers, and content creators whose ideas we post. Any missing credit is unintentional and will be corrected upon notice. If you wish to share our content for personal use, please do so under these conditions:
Give Pinkoi credit and include a direct link to Pinkoi.com.
Must stay true to the original article; no word, picture, video and logo can be altered or added.
Read full ethics policy