Designtrepreneur | Little Seed Collection
Pinkoi is Asia's leading marketplace for buying and selling independent design. Discover beautiful design products to decorate your lifestyle. Whether you're buying for yourself or someone special, Pinkoi is the ultimate gift shop for buying unique presents!
As a mother and designer, Isa naturally wants the best for her children. After working for years in design and branding, she decided to create chic and comfortable children's clothing herself, and Little Seed Collection was born.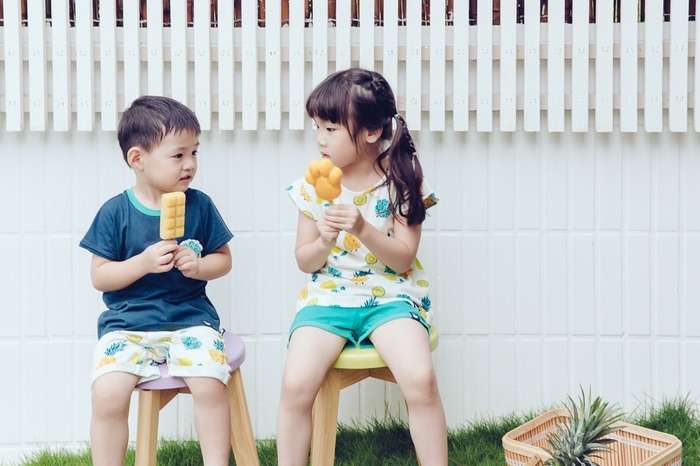 Having worked in everything from art direction, graphic design, web design to branding, Isa accumulated enough experience to take the entrepreneurial leap. Between her kids and her business, she raised Little Seed with care and persistence, which has now sprouted and flourished. Let's take a look at her journey with Little Seed!
Why did you start your own business?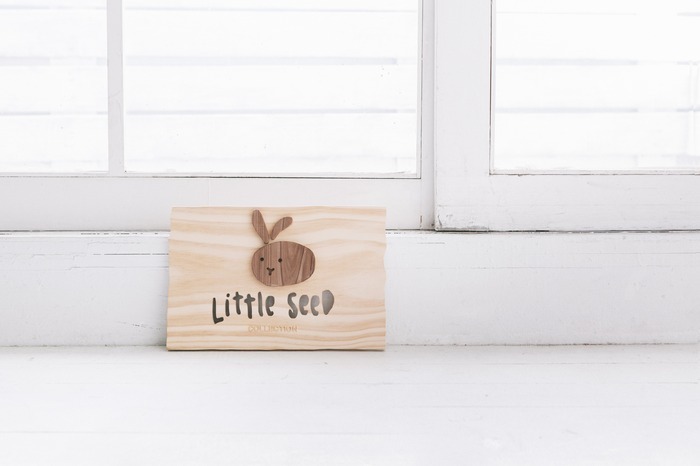 After I had children, I started making many changes for them. They are the reason I started my own company.
At my previous job, I often had to leave home early at seven a.m. because of the company location and the industry in general. My kids, barely awake, had to come with me, and were always the first to arrive childcare and the last to leave. It made my heart ache.
Three years ago, I wanted to find a new job that'll work with my son's schedule at school. But working in the design field, it is really unlikely I can get off on time anywhere. If I change my career, I'll have to start from new. After weighing in all these things, I decided starting my own business was the best solution.
What is the idea behind Little Seed?
Just like every mother, I want the best for my children.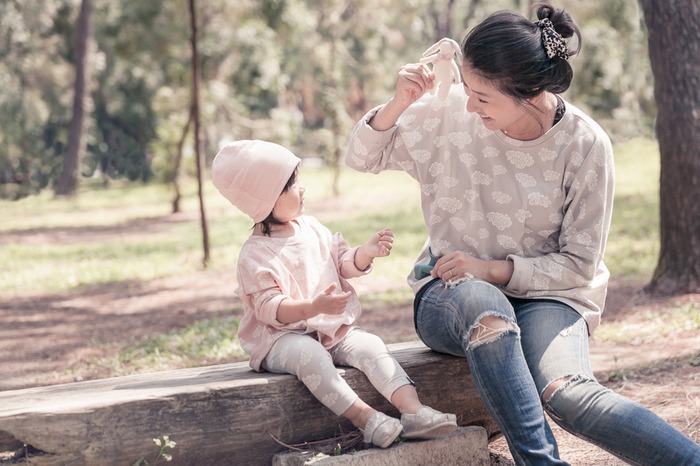 I want kids to look good and feel good, so we only use GOTS certified organic cotton and low-impact dyes, and everything is manufactured locally in Taiwan. To encourage kids to move and play freely, Little Seed creates a sense of style with clean, simple silhouettes, instead of with extra embellishments.
What are you most proud of in this journey?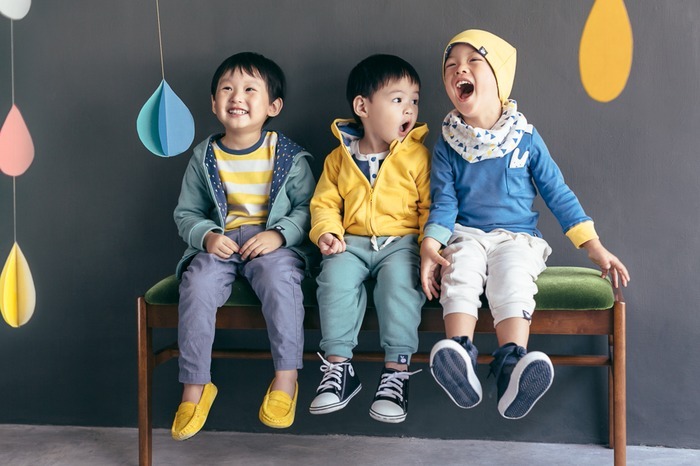 Every time I see our final products, or receive pictures of happy family customers, I feel like every struggle in the production stage was worth it. Or when I notice kids wearing Little Seed clothings on the street—I'd steal a glance. Once we even found out a celebrity dressed her twins in Little Seed clothing! I'm really happy and grateful to find connections with so many mothers and customers through my designs.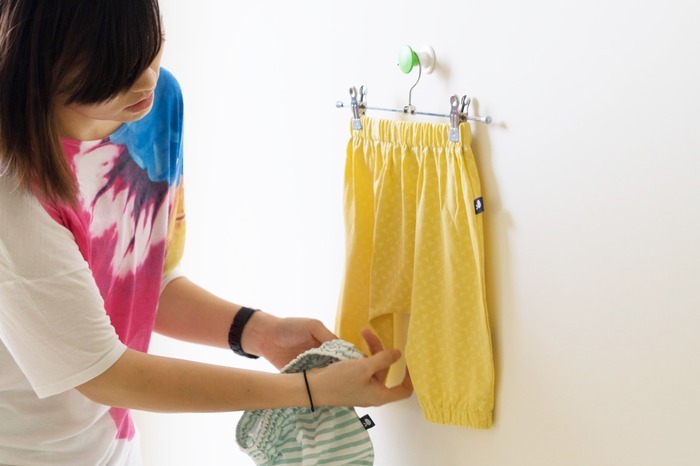 Among all my jobs in running a brand, designing is the most fun for me, but it's also the biggest pain. When I'm in the zone, a small detail would inspire a brilliant design; but when I'm not, making the deadlines with no idea in mind is a pain!
How do you deal with business challenges?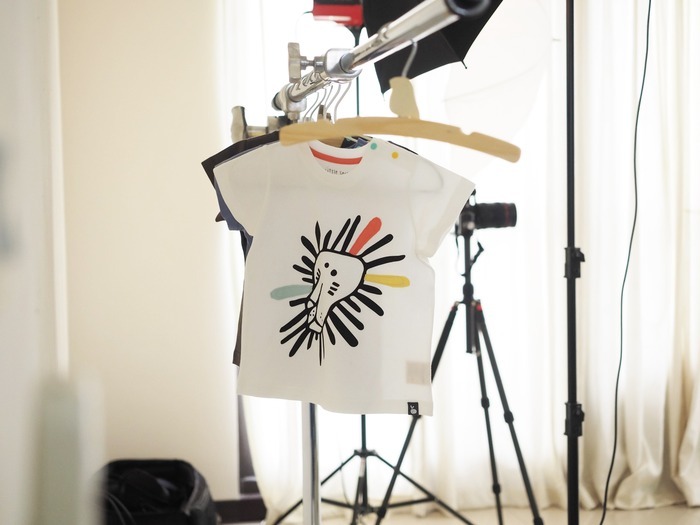 Every season, we're faced with new challenges in production. Processes like weaving and processing are all labor intensive. If something goes wrong, we might have no raw material to use for that season, or might find defective items in our hands. Any error might lead to a major loss or a missed launch date.
Luckily, I have many mentors in the apparel industry who offers much wisdom and advice, especially the owner and the pattern maker I'm currently working with.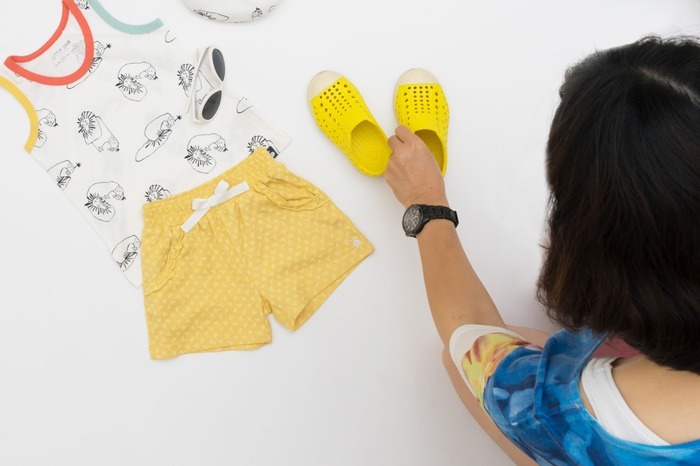 In the early days, the unpleasant surprises would easily stress me out, but my mentors tell me again and again, "The problems will only keep coming, and worrying doesn't help. You can only face the problem and find solutions with what you have."
Now, when I run into problems, my brain will automatically start working out solutions. I will decide what is feasible, and take action—it is how I practice persistence.
Why did you choose to sell on Pinkoi?
Design is not art. A good design meets the need of people and markets, or even solves their problems.
I really like the clean interface of Pinkoi website. Selling on Pinkoi is my way to show shoppers that Little Seed is also a design-oriented brand, different from the low-cost children's clothing.
How did joining Pinkoi affect Little Seed?
We are much more organized now. Before joining Pinkoi, we were selling through Facebook and Google, and it was a pain to track orders and verify payments through Facebook messages, especially since I'm not good with numbers! With Pinkoi's seller tool, information like order details and packing lists are already organized, which saves us a lot of time, and I never miss messages from customers anymore.
What drives your business operations?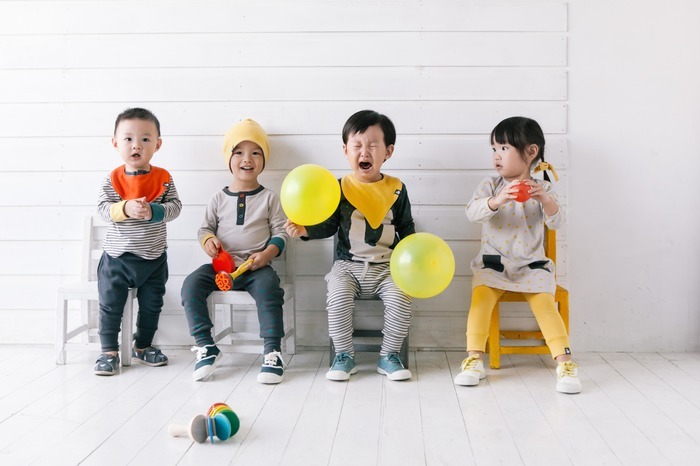 I believe in building friendly relationships with customers. It also helps me understand the market.
I used to be afraid of criticism, but I learned to embrace the fact that criticism means room for improvement. Since then, I tried to approach complaints by putting myself in the customer's shoes, imagining what I'd want to hear, and grab the opportunity to talk with customers about their needs and expectations.
What would you like to say to the Pinkoi community?
We thank Pinkoi for building a quality platform. Keep up the great work and stay true!
Designtrepreneurs share their journeys
► ► ► Designtrepreneur | Damu Farms
► ► ► Designtrepreneur | Wolf Tea
► ► ► Designtrepreneur | Zi Art
Translation: Melissa
Edit: Litta
We at Pinkoi always cite the bloggers, designers, and content creators whose ideas we post. Any missing credit is unintentional and will be corrected upon notice. If you wish to share our content for personal use, please do so under these conditions:
Give Pinkoi credit and include a direct link to Pinkoi.com.
Must stay true to the original article; no word, picture, video and logo can be altered or added.
Read full ethics policy