Designtrepreneur | 0_1 Women's Apparel
Arriving at the 0_1 shop is like stumbling upon a private Instagram feed: serene snapshots are laid out like candid lifestyle photos, inviting you to share the intimate moments curated by designer Linyi.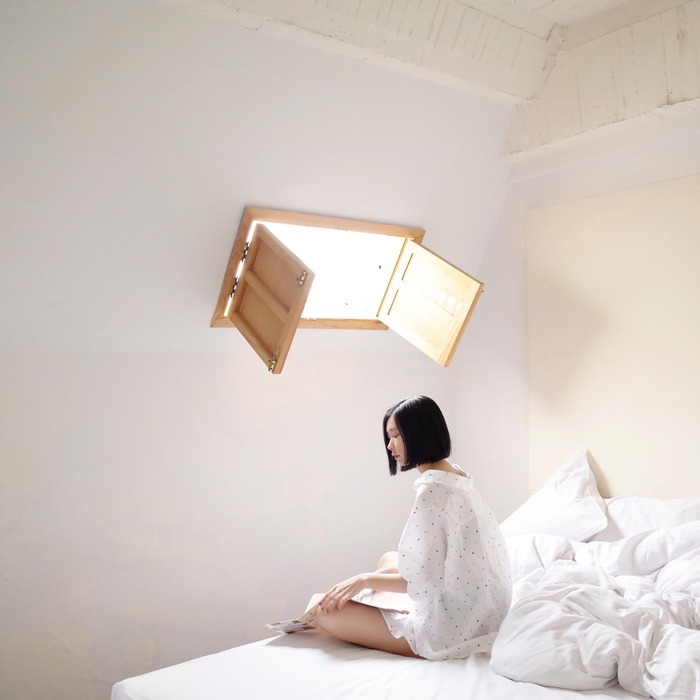 Linyi started out on a modelling career when she was in college. Known for her refreshing look and delicate features, she's also acted in numerous pop music videos. Naturally, she now models for 0_1, her own fashion brand. As if to downplay her celebrity identity, her face is often hidden behind oversized sunglasses or a sleek haircut, and sometimes she even has her back turned to the camera, letting the clothes speak for themselves.
Linyi founded 0_1 in 2012, and not only is the brand name pronounced the same way as her own name in Chinese, the journey has also been as much a personal one as a business one.
How did you become a designer?
I've never been a good student—I wasn't very studious, not even in high school. I switched schools twice, changing my focus from dance to Japanese to beauty school, and moved from Taipei all the way back to my hometown in Miaoli. In Taiwan, where education is so driven by degrees and credentials, I felt like I couldn't do anything well. This finally changed when my sister asked me one day, "Have you considered fashion design?"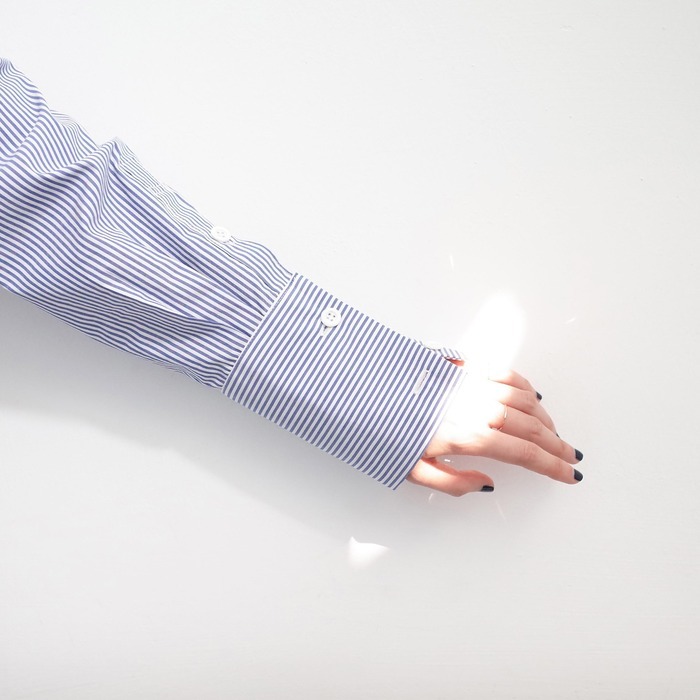 After I got into Shih Chien University's fashion design program, I was always trying to scrape together funds for assignments and the school's fashion week. I wasn't well-connected in the fashion industry, so I had to seek out models by myself and ask my friends to help with styling. I finished the project with the lowest budget possible, and actually won first prize! All the hard work (including my friends') paid off. My teacher from pattern construction teased me, "You're usually so out of it, and can't even get the pattern assignments right! How did you win the first place?" But I knew my teacher was really happy!
What is 0_1's brand message?
There are always people who appreciate you for being your true self.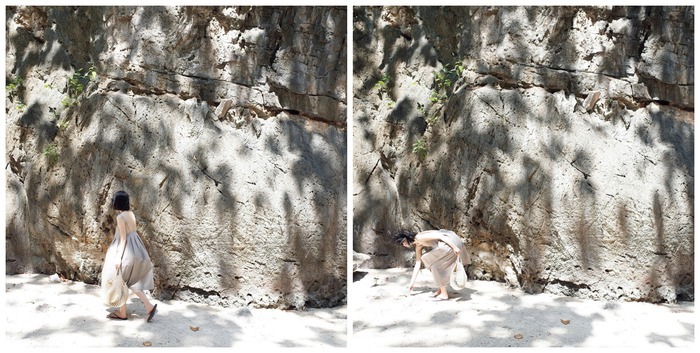 ▲ 0_1 doesn't go after particular styles. I like to keep it simple. Keeping things simple and natural is a style.
A natural look doesn't have complicated design elements. A lot of designs isn't necessarily better, because simplicity is more timeless. Different fabrics and cuts on different people and occasions make every piece of clothing unique.
My goal is to put 0_1 out there, and have a physical store for the brand.
My store would be an inviting space where everyone could feel at ease. Right now, Japanese and Korean fashion are very popular, but I look forward to the day when more people wear original Taiwanese designs.
What's the greatest fulfillment of running your own business?
Feeling that people need my designs.
For example, the Oversized Leafy Shirt I made in February, 2016, was sold out in less than 24 hours—what a confidence booster—and then listed somewhere else for a higher price as an "out-of-print limited edition." Everything I designed for 0_1 means a lot, so if the customers treat them as collectibles, the same way I value my clothes, it really makes me feel appreciated.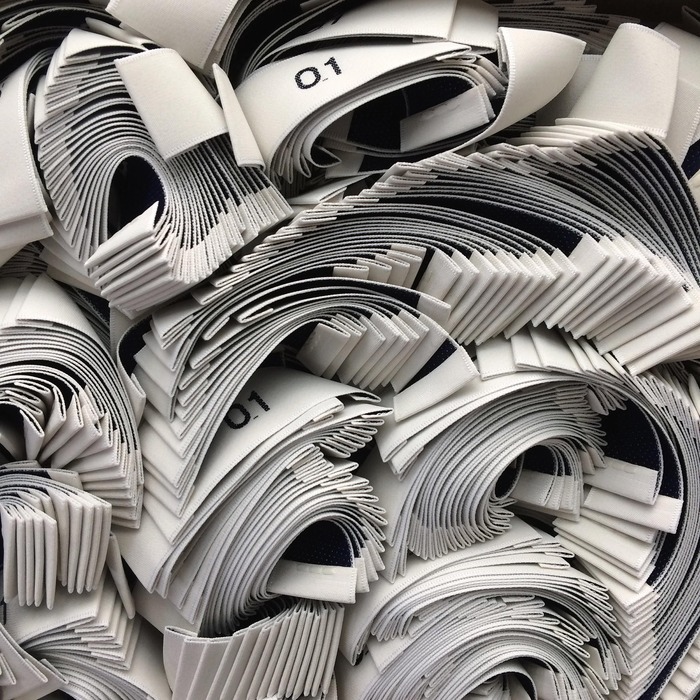 Being a model means you're not the one making decisions. But being a brand owner means I can go after my visions down to the smallest details. I have gone back and forth with my manufacturer over a 0.01cm difference in my tags. Even if they kept telling me, "That's not possible," or "We don't have that size," I still pushed myself to communicate with them and persuade them. Now looking back, I realized I have shaped my brand through these details—through making decisions and not compromising. This is also one of my greatest fulfillment.
What is the biggest challenge you've faced so far?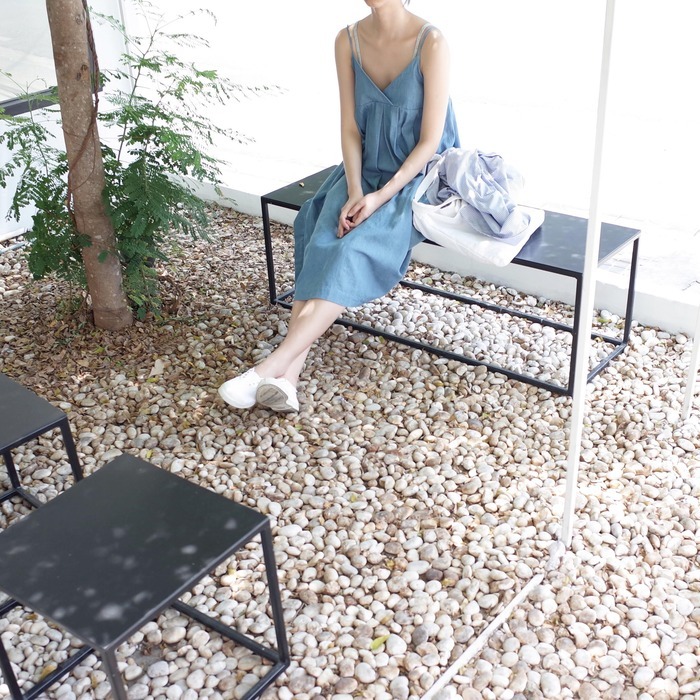 The garment industry in Taiwan is very difficult for original designers. We're often told "Your order amount is too small. Not worth the trouble." Or, "No one does that!" The price to be unique is high, and I'm still working hard against it.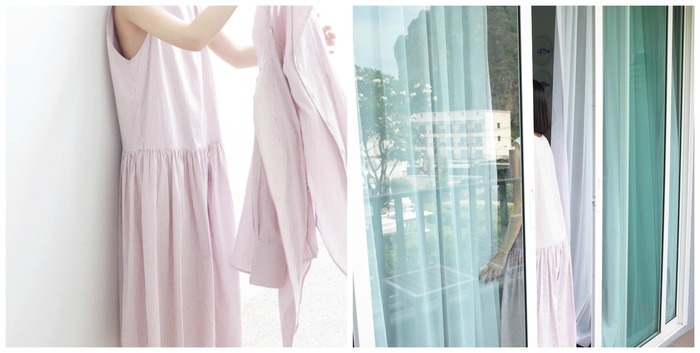 ▲ I've worked for export clothing businesses, brand names and department stores—all because I wanted to design clothes.
The manufacturers always have a say when facing small businesses like us. We don't have enough funds or minimum quantity, and they don't really need our business. This is difficult for many independent brands. But even if it's hard to break even, I still insist on the quality and my aesthetic standards. I still use imported Japanese fabrics that are two to three times more expensive than what I can get here. I believe that as long as we don't compromise on the comfort and quality, we will attract the right customers.
Please offer some words of wisdom to aspiring designtrepreneurs.
Before you take the plunge, save enough money to feed yourself for a while.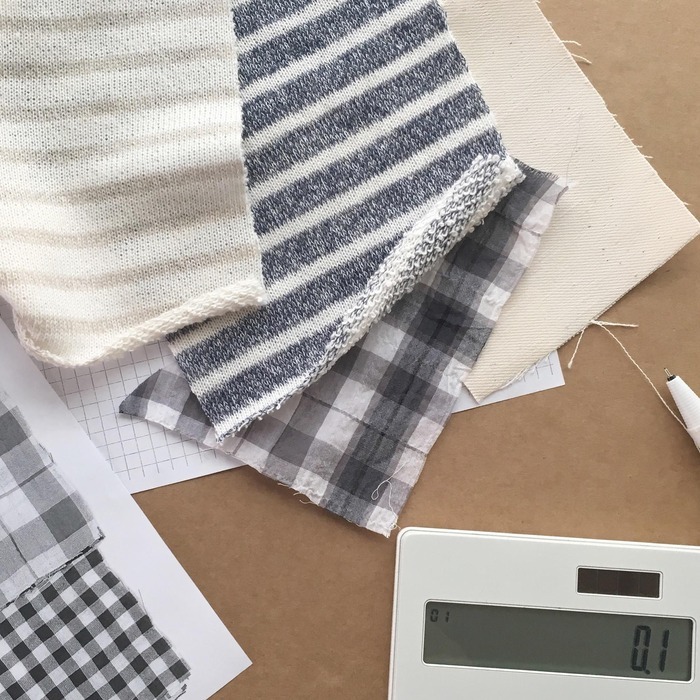 I started my business when nothing was in place, just because I didn't want to lose more time to go after my dreams. Then I ran into problems. In the beginning, I could only make limited amount of clothing, around five to ten pieces per design. Releasing two designs per month was my limit. It became very hard to sustain people's interest. In my first month, I didn't sell a thing; I guessed people were just checking it out. After that, I sold only one of my ten items. After almost four months of dreary business, people finally started to notice this brand—0_1 finally had some traction.
How did your brand grow after joining Pinkoi?
We are getting more international orders, and overall we are still growing.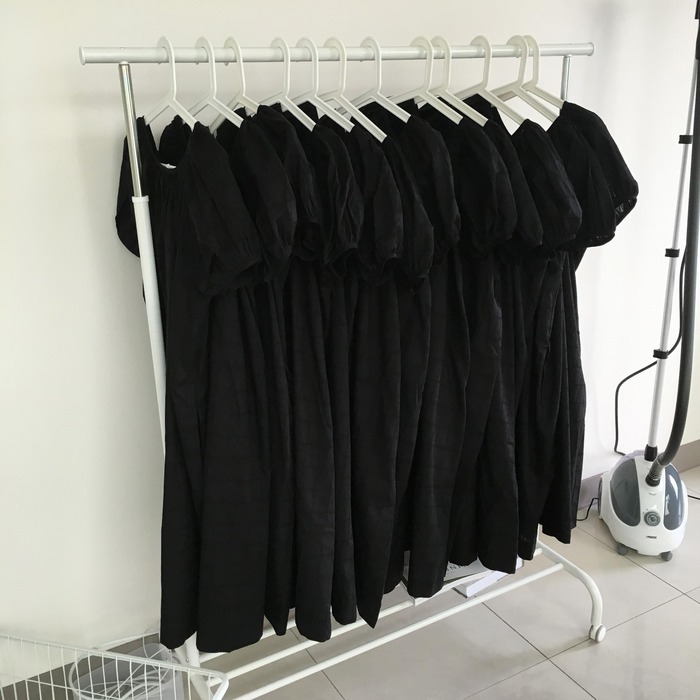 We joined Pinkoi in May, 2014, and our sales as well as international orders have been growing all this time. Most of our international orders come from Hong Kong and China, as well as Singapore, Malaysia, the US and Japan. More international orders means a lot to me because it means Taiwanese original designs are being appreciated globally.
What would you like to say to the Pinkoi community?
We thank Pinkoi for making us seen!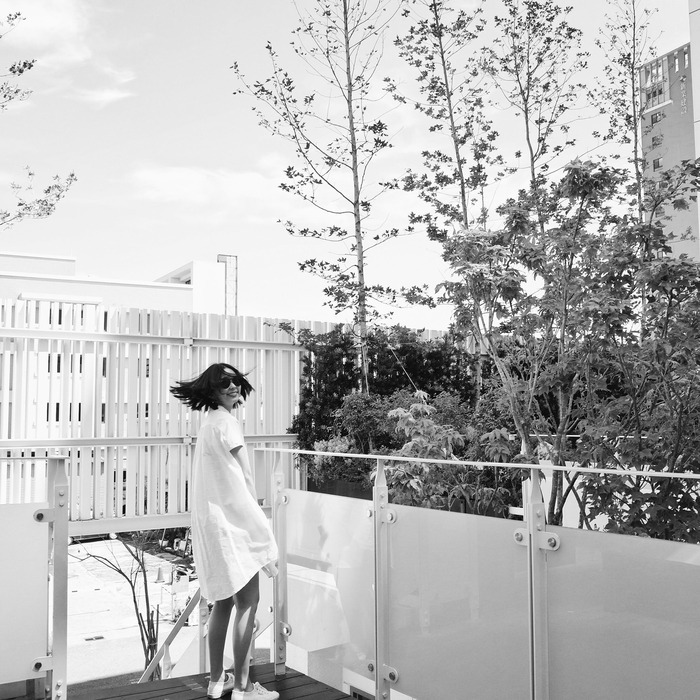 Business stories from designers:
► ► ► Designtrepreneur | Little Seed Collection
► ► ► Designtrepreneur | hao Apparels
► ► ► Designtrepreneur | Zi Art
Translation: Melissa 
We at Pinkoi always cite the bloggers, designers, and content creators whose ideas we post. Any missing credit is unintentional and will be corrected upon notice. If you wish to share our content for personal use, please do so under these conditions:
Give Pinkoi credit and include a direct link to Pinkoi.com.
Must stay true to the original article; no word, picture, video and logo can be altered or added.
Read full ethics policy