What is Bubble Tea? This is Why is Milk Tea is Our Drink of Choice!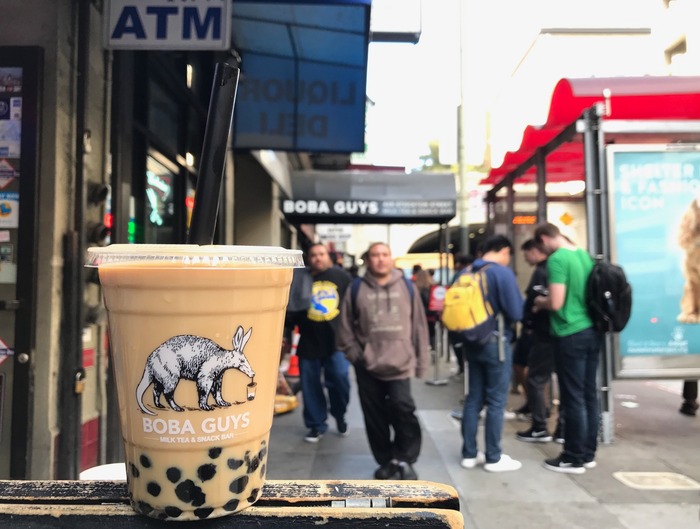 There's never been a better time for bubble tea. With decades of history and new waves of craft bubble tea all over the world, bubble tea has tons of flavors to choose from. Two milk tea lovers here at Pinkoi can assure you it's one of the best things that's happened in their lives!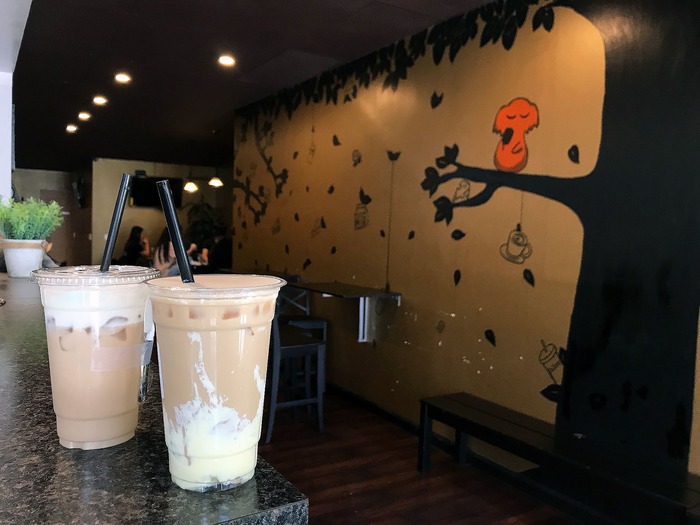 Now based in Taipei and San Francisco, Kat and Melissa witnessed the birth of original bubble tea in Taiwan. Today they'll not just share their favorite places to get a cup, but also why bubble tea has that power to become part of who they are.
What is "bubble tea", really?
Back in the '90s when bubble tea first appeared in Taiwan, who cared what the ingredients were? There were foamy iced tea and rich milk tea shaken and stirred right in front of us with many flavors to choose from at casual after-school hangouts, and that's what mattered.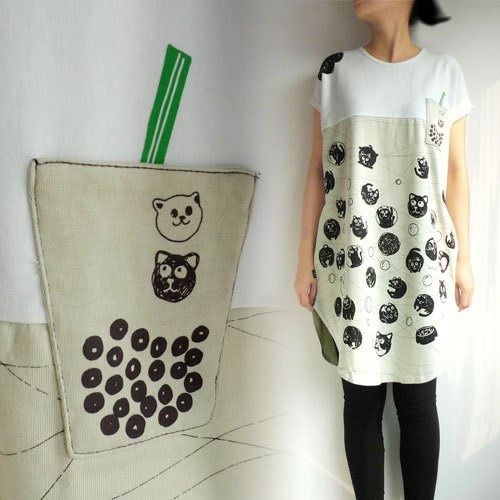 Citizen Stop was one of the dominating chains in the early days, and their signature is the green striped straw. I own this bubble tea top and one time it got a Sephora staff so excited talking to me about bubble tea.—Melissa 
Everyone has a favorite bubble tea drink. Passionfruit black tea with coconut jelly was a common favorite, as is green bean slush, and milk tea was one of the variety. The bubble tea phenomenon opened many students' doors to milk tea, and became the indispensable drink we couldn't live without.
What is an ideal cup of bubble tea?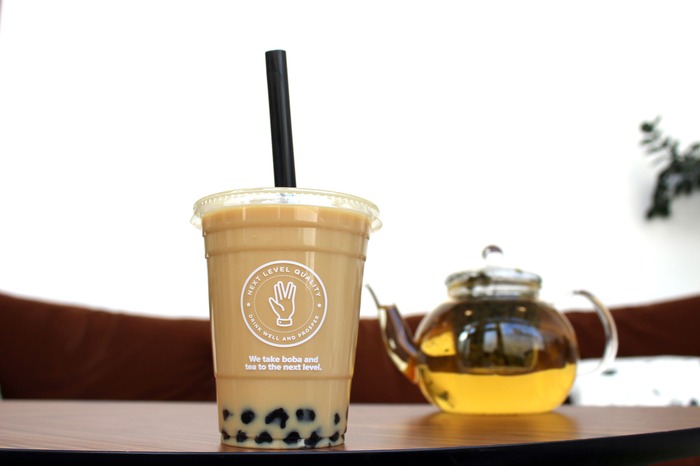 Source: Melissa
Kat: I've been an avid milk tea drinker ever since I was a child! When I was a kid in elementary school, my favorite type of milk tea was (no surprise) bubble tea! I loved the sweetness and the chewy tapioca bubbles so much, I'd always buy a cup for only NT$25 (less than a US dollar) after school. 
As I get older, I begin to like more traditional tea, such as Hong Kong milk tea and English afternoon tea, the kinds without tapioca bubbles. Thinking back, this change of preference is probably due to life not being as sweet and simple as the childhood years.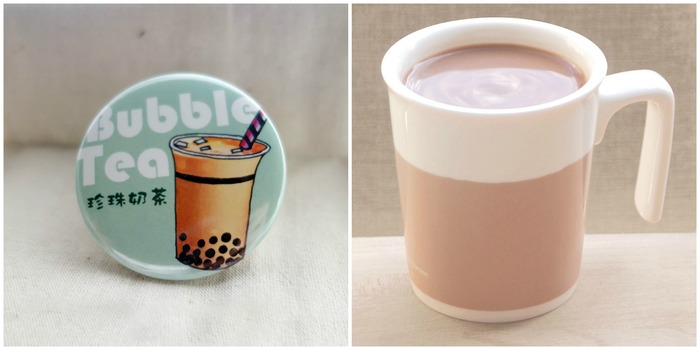 ▲ Bubble tea milk tea and homemade milk tea are two different things!
Melissa: With so many stores experimenting with bubble tea, I'm eager to try different milk teas and there's not really a "best" one. For example, I haven't fully converted from creamer to fresh milk yet. The ideal home-made milk tea is strong black tea stirred with fresh milk, which is not too indulgent, healthier and very comforting. 
In old-fashioned Taiwanese milk tea, the black tea has a barley flavor or a coffee aroma from cassia seed, and the sugar might be brown sugar or winter melon sugar. The unique taste is now particularly hard to come by.
What are your favorite places to have milk tea?
In Taiwan, the origin of bubble tea, take-out stands are the real thing! Some chains have also evolved into sit-down cafes.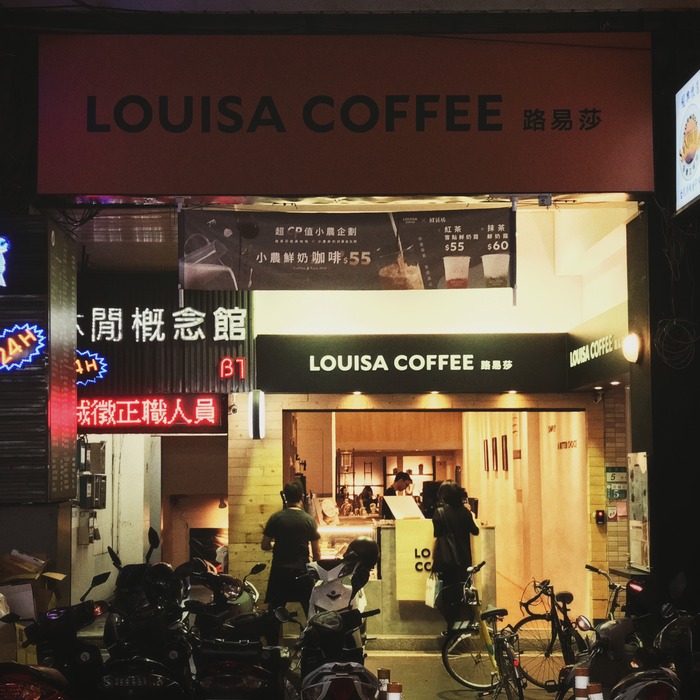 Source: Kat
I love Louisa Coffee's Taylors Tea Latte, made with Taylors of Harrogate Yorkshire tea!—Kat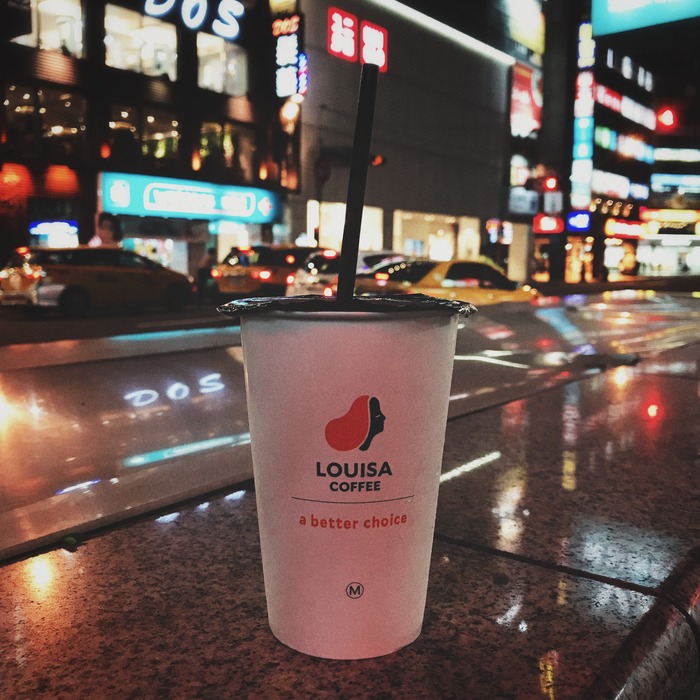 Source: Kat
☞ While in San Francisco: Boba Guys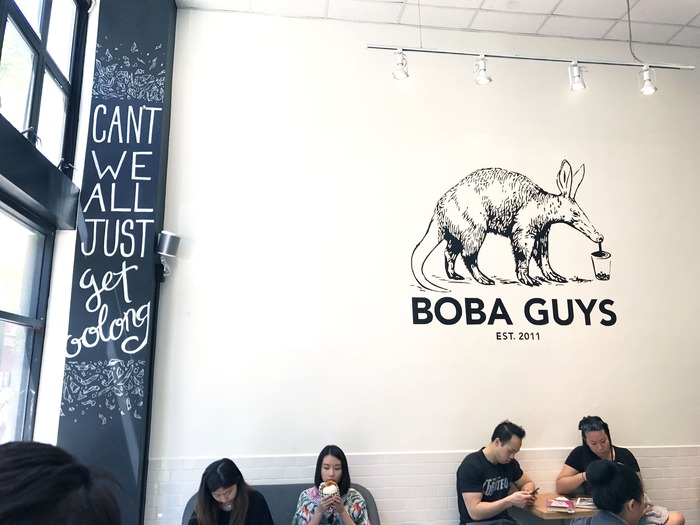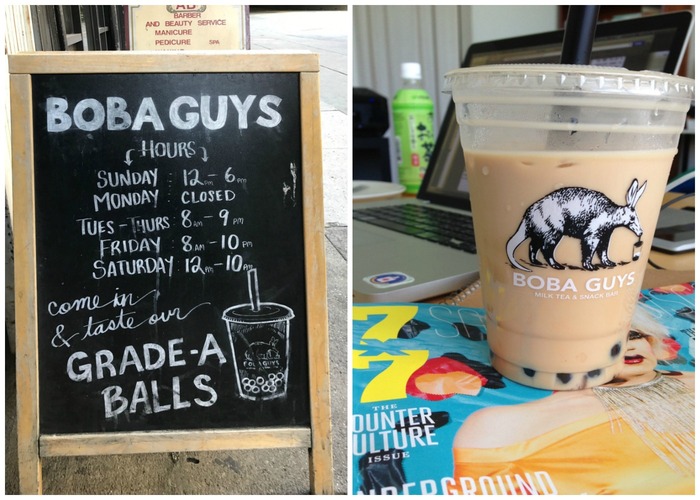 Boba Guys is a hip, San Franciscan take on craft bubble tea, started by Taiwanese Americans, and many Taiwanese friends connect with the taste of their black milk tea with brown sugar sweetener. I'd love to know what Kat thinks of the taste.—Melissa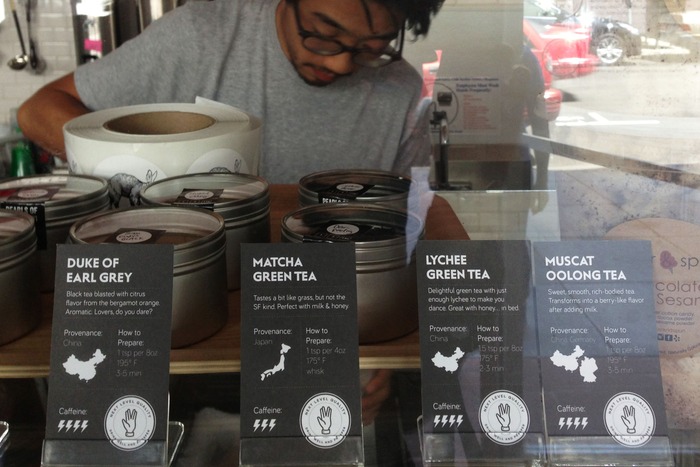 Source: Melissa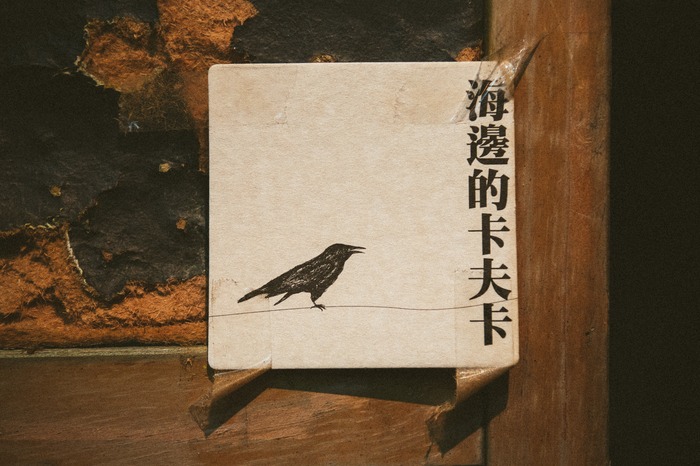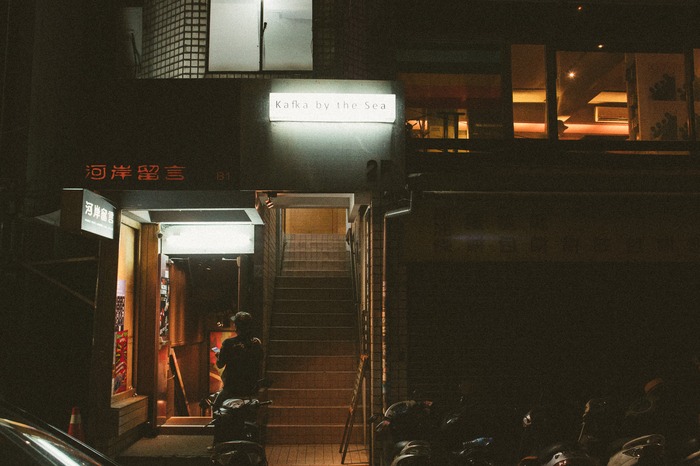 Source: Kat
The place dearest to my heart is definitely Kafka by the Sea in the Zhongzhen District of Taipei. It has always been my favorite cafe in Taipei, as it is often quiet, serving tasty food and drinks, and is always blasting away fantastic music.—Kat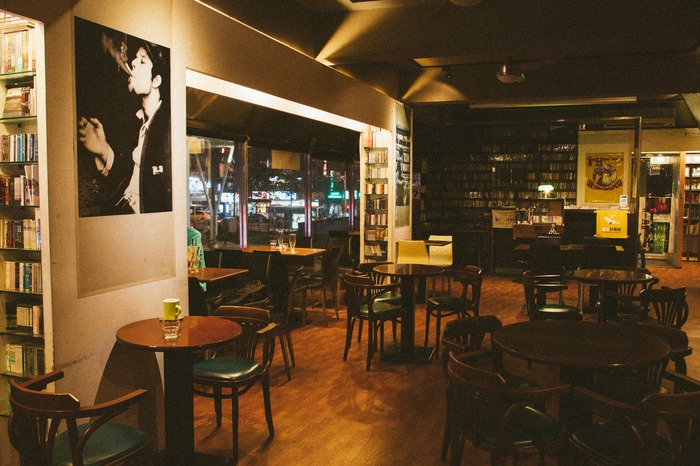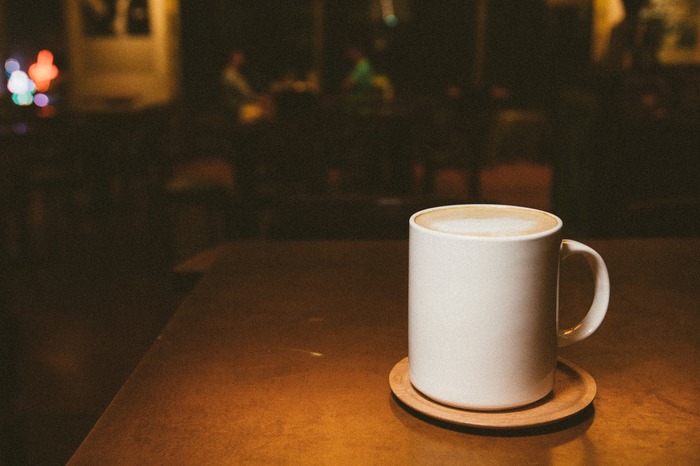 Source: Kat
Kat: I have had fond memories of sitting there alone drinking hot and foamy earl grey milk tea, catching up with old friends over a few beers, and also smoking and talking for hours about life, dreams, movies and whatnot with my then boyfriend.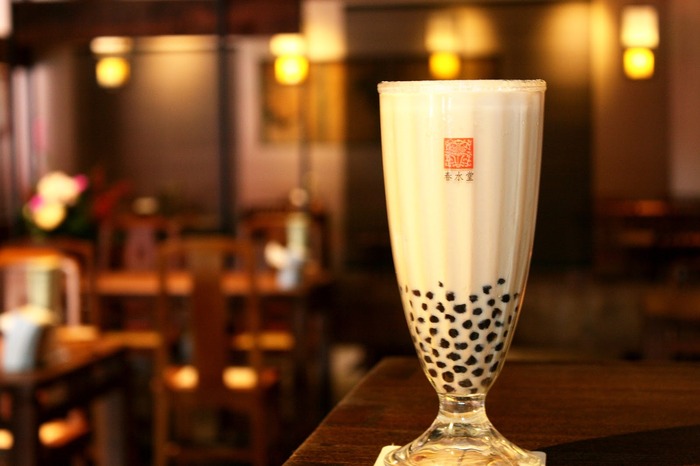 Source: Chun Shui Tang
Melissa: In San Francisco, we naturally embrace local businesses, but my special memory of bubble tea was in Chun Shui Tang, a big tea restaurant chain that claims to have invented bubble tea. It is a nice sit-down tea place I went with my mother.
Instead of quick-and-dirty plastic cups, tea is served in tall curved glasses, and the cream top is cold, rich and silky smooth. The food and tea menu and the dark wooden settings are steeped in tea culture and literary influences. I think it is perfect for my mom, who used to be a Chinese teacher. She would never have gotten milk tea from junk food stands!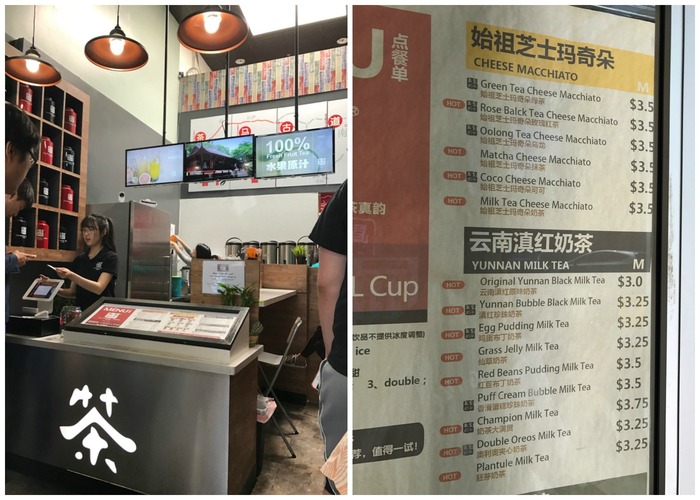 Cha Express in San Mateo (close to San Francisco) has tea from the Yunnan province as well as the original cheesecake foam and puff cream, concepts that originated from China. These thick, creamy toppings even fattier than crema, and are so satisfying!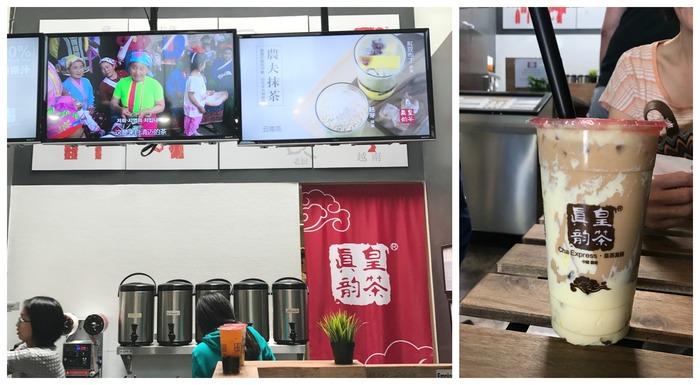 Source: Melissa
To balance off the indulgence, they also have "healthy grain" milk teas with black rice, oats, etc., which tastes lighter, aromatic and yummy.
How addicted are you to your drink?
Kat: If you ask me how much I drink, the answer is everyday! I drink 1-3 cups of hot milk tea daily, and my milk tea has to be hot, hot, hot! 
Melissa: Once when my friends visited my city, the directions I gave them were all based on bubble tea places. They commented (maybe complained), "Is your city map actually just a bubble tea map?" But I was proud to be a walking bubble tea map. When I visit friends in other cities, sometimes I also know better about what's popular and what to try!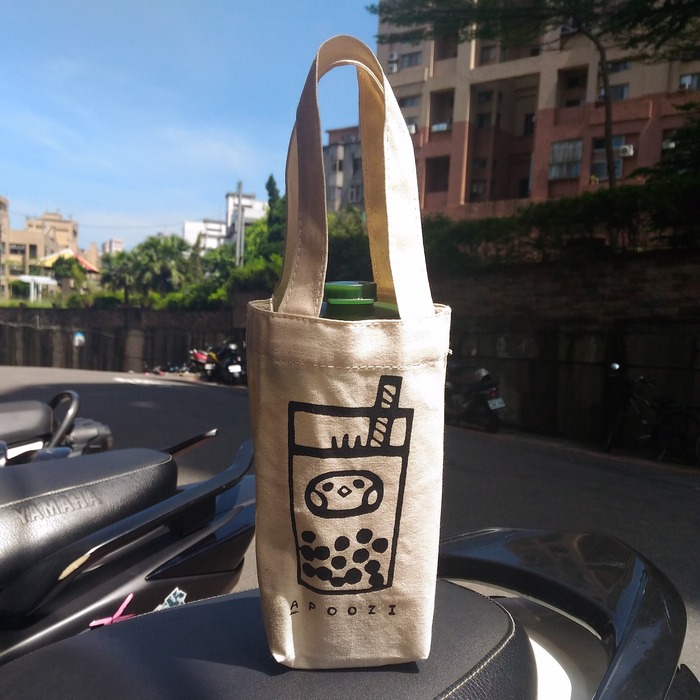 Nowadays, the popularity of bubble tea bring on many creative accessories. Young drinkers encourage each other to carry reusable carry bags and reusable straws. Some of us enjoy wearing the bubble tea love identity on our sleeves, such as pins and clothing. For Kat who looks for a good cup of traditional milk tea, all she wants is a good old mug and a Morphy Richards water filter kettle!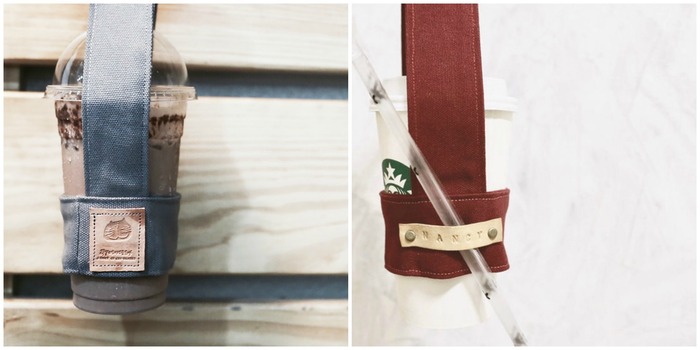 ▲ Depending on how often you buy drinks, you can be saving lots of plastic bags and straws!
Our relationships with bubble tea are as rich and complex as the flavors of the drinks. What about you? 
Let's get another cup
► ► ► Fresh & Colorful Craft Bubble Tea with a hint of Mixology
► ► ► It's Happy Hour! Light Up Your Home with Electric Confetti Neon Lights
► ► ► How to Make Herbal Milk Tea
Text: Melissa
We at Pinkoi always cite the bloggers, designers, and content creators whose ideas we post. Any missing credit is unintentional and will be corrected upon notice. If you wish to share our content for personal use, please do so under these conditions:
Give Pinkoi credit and include a direct link to Pinkoi.com.
Must stay true to the original article; no word, picture, video and logo can be altered or added.
Read full ethics policy