Featured Shop | QUEMOLICA
Pinkoi is Asia's leading marketplace for buying and selling independent design. Discover beautiful design products to decorate your lifestyle. Whether you're buying for yourself or someone special, Pinkoi is the ultimate gift shop for buying unique presents!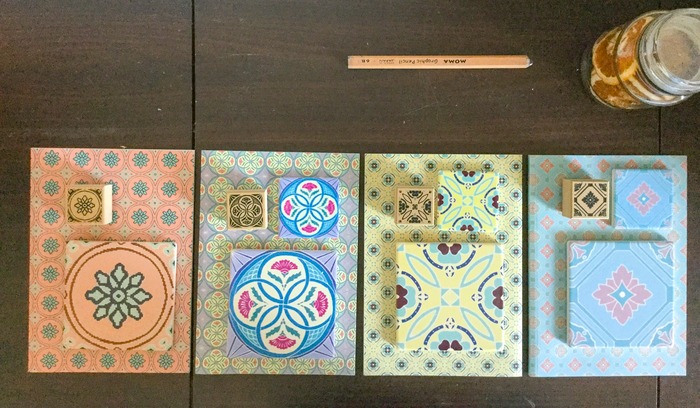 QUEMOLICA is made up of two words: Quemoy, the Portuguese spelling for an island between Taiwan and China, and majolica. Colorful, exotic majolica tiles were very popular between the twenties to the forties, but because they were a labor intensive handicraft, people stopped producing them during the World War II.
Fascinated by the delicate continuous patterns and handpainted colors of majolica tiles, designer Shi hails from Quemoy and thought that it would be a shame if they disappear entirely into history. Therefore, she began researching and reproducing majolica art in 2013. She collected and studied tiles, then transferred them into new drawings and colors, and applied the patterns to everyday objects, so people could still remember and enjoy the beauty of traditional majolica. This is how QUEMOLICA was born.
Tell us about yourself.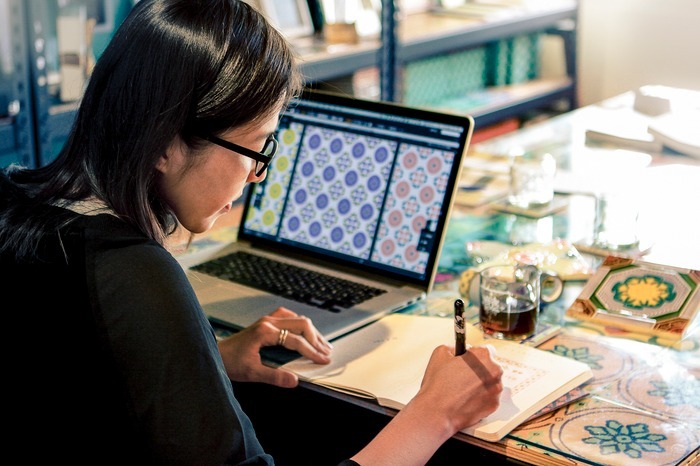 My name is Shi and I love to create, experiment, and shop for ideas. I am also into quantum physics, cosmology and the concept of infinity. Researching about majolica was a journey of self discovery—My initial designs and curated works were immature, but I continued to try my best with the goal to work for myself. Little by little, I developed a can-do attitude and was lucky to have my friends' support to help me persist my goal.
We only live once, so I want to spend my life on the things I love: art, creativity, brand aesthetics, and cats! I pour myself into this world as much as I can.
What do you want to achieve with QUEMOLICA?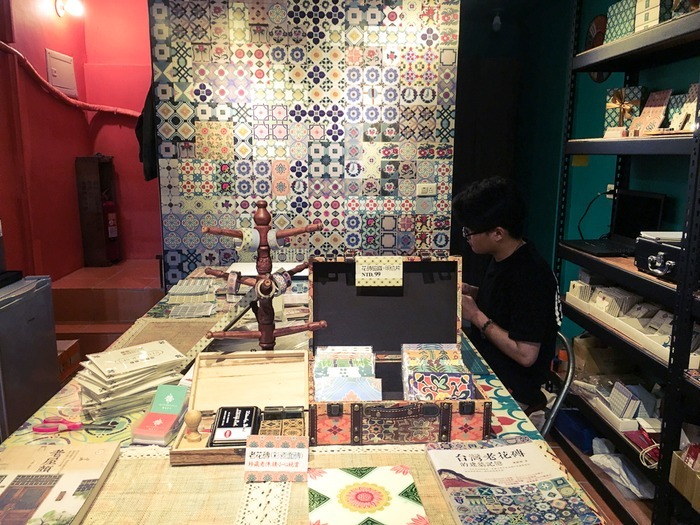 QUEMOLICA is a response to the Arts and Crafts Movement and to Art Nouveau's botanic contours. It is also my personal experiments on colors, infinity, and creating stories. I want to connect people with the beauty and craftsmanship of majolica tiles, and feel as moved as I did the first time I saw them.
What does design mean to you?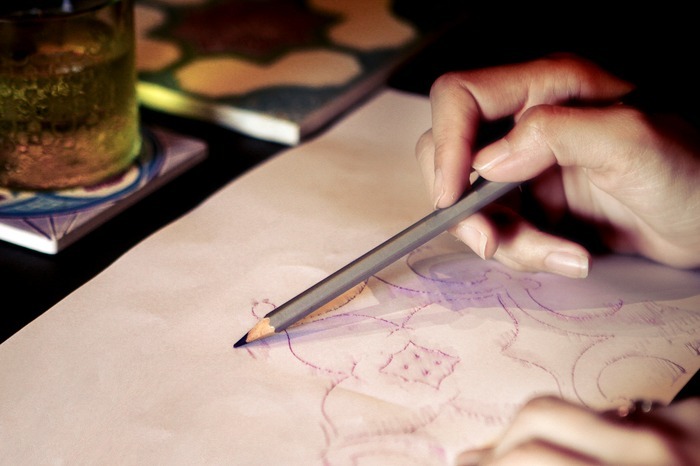 A good design always has an element of art.
I think design is a way of communicating art. Designers send a message through their products, users provide feedback, and it becomes an interaction. How it works vary from design to design, but for me, products always serve both the designer's aesthetics and the consumer's practical needs.
What inspires you?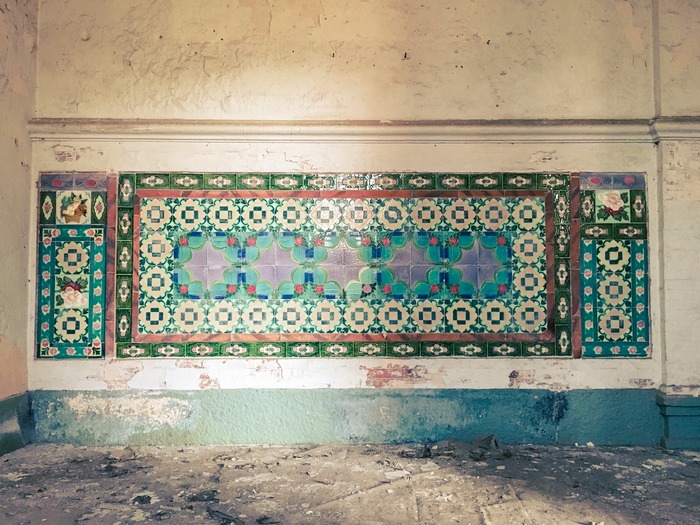 Majolica tiles inspire me.
I love majolica tiles so much that I went to Spain for my honeymoon, to see all the beautiful tiles flowing in and out of the details of everyday life. They reminded me to pay attention to the small things in life. Majolica provides plenty of inspirations for me.
How do you deal with creative blocks?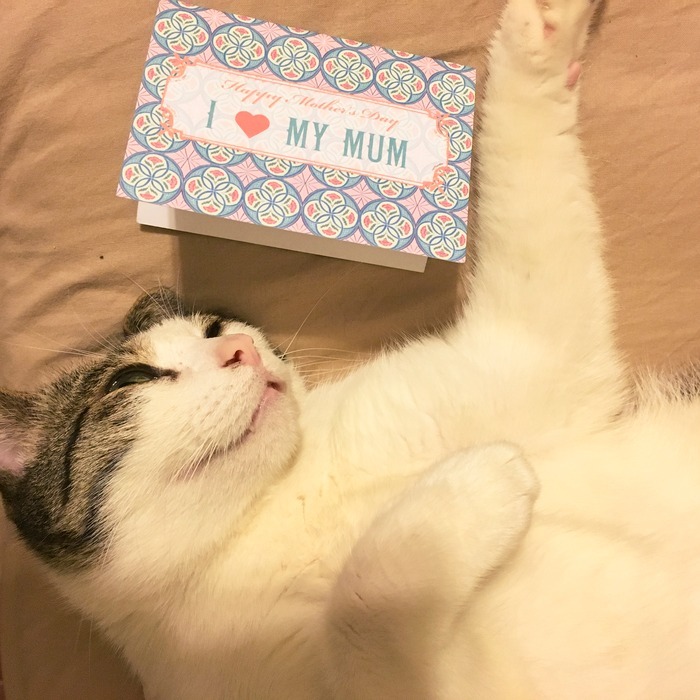 When things don't go well, I would look at my entire life, and would know that these problems are relatively minor, and obstacles won't defeat me. I would act upon it by shifting my focus, such as leaving my computer and create with my hands and ink, or go walking for an hour. When my body and mind relax, good solutions often appear.
How did you discover majolica tiles?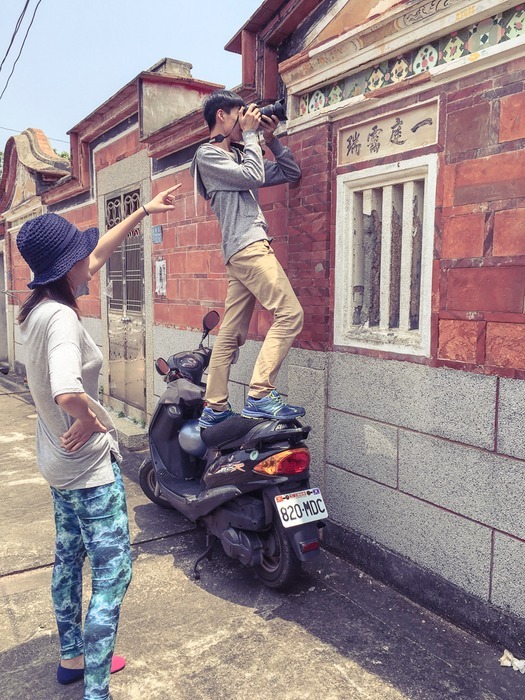 I grew up in Quemoy, where buildings are heavily influenced by the Chinese Min architecture of Fujian and western mansions of South Pacific. The first time I saw these tiles, intact and embedded on Min-style walls, the clash of east and west left a great impression on me. With western depictions of flowers and botanicals, these tiles were installed on traditional Chinese Min architecture, with yenwei swallow-tail roof top, mabei curved roof ridge, and Min red bricks. They shone like jewels and I fell for them ever since.
What is your favorite piece of work?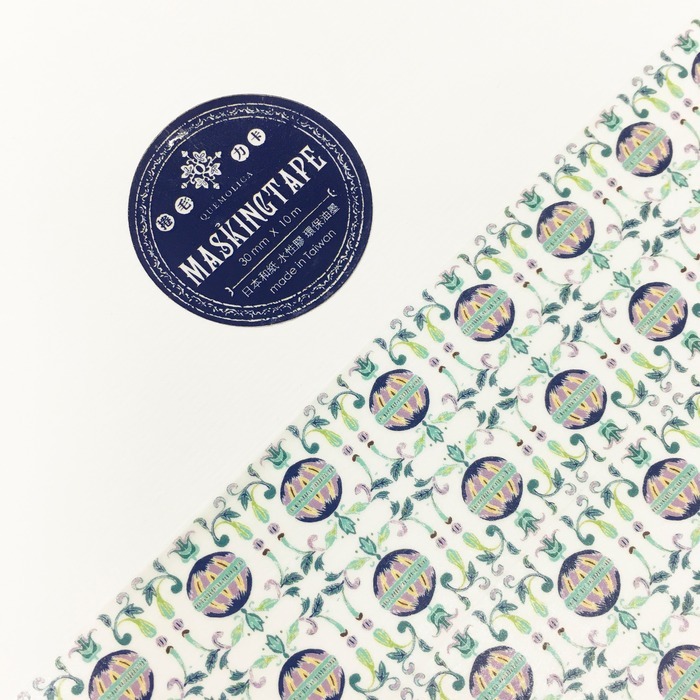 My favorite piece is Fantastic Planet.
We tell a story in every tile design, sometimes by instinct, sometimes by juxtaposing visuals and ideas. But in the end, we prefer leaving it to the viewers to interpret their version of the story based on their own life experiences.
Fantastic Planet Masking Tape was inspired by the 1973 French animation, Fantastic Planet. It's fantastical, no doubt, and also mind gripping, full of dark, beautiful, and strange beings.
What are your future plans for QUEMOLICA?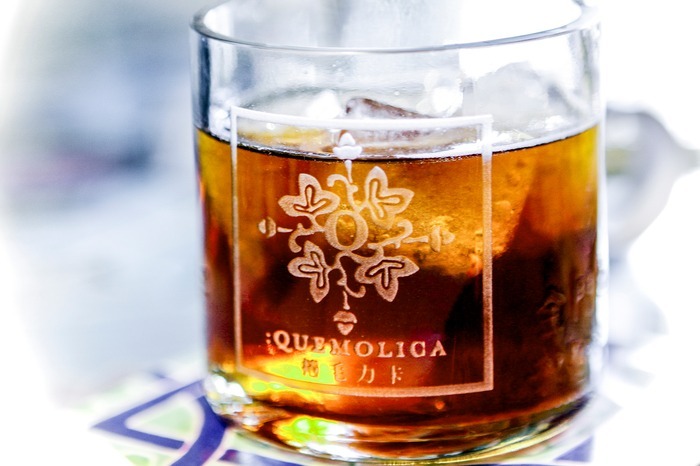 I've reached the point in life where I value home and living goods! And with my sister being an avid baker, I plan to design a line for dessert wares, such as plates and cups designed for different types of dessert. Right now I'm working on a fine tableware collaboration with my friend's ceramics brand, Swan Goose Ceramics Studio.
Please offer some words of wisdom to up-and-coming designers.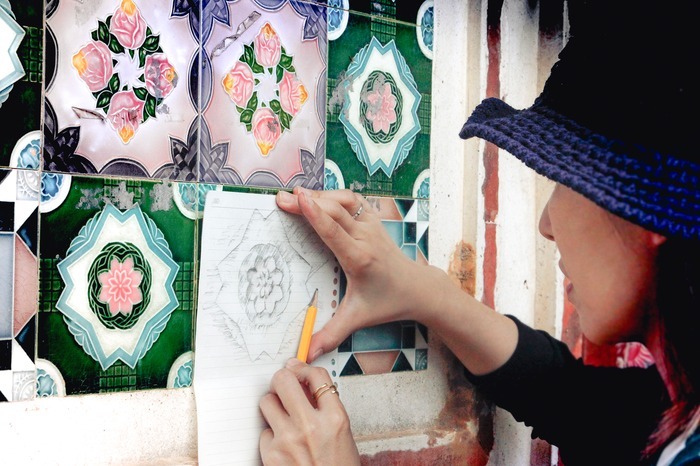 "What makes the desert beautiful, is that somewhere it hides a well. The stars are beautiful, because of a flower that cannot be seen." –The Little Prince
Design is valuable, only because it is propelled by ideals and persistence.
These designers are crazy about lines and patterns
► ► ► Featured Shop | Miss Runner
► ► ► Featured Shop | Takahashi Naomi
► ► ► Get Happily Inked at Fatum Tattoo
Translation: Melissa
Edit: Litta
We at Pinkoi always cite the bloggers, designers, and content creators whose ideas we post. Any missing credit is unintentional and will be corrected upon notice. If you wish to share our content for personal use, please do so under these conditions:
Give Pinkoi credit and include a direct link to Pinkoi.com.
Must stay true to the original article; no word, picture, video and logo can be altered or added.
Read full ethics policy