【吃貨揮手區】Pinkoi Market 攻略:來自台灣的伴手禮清單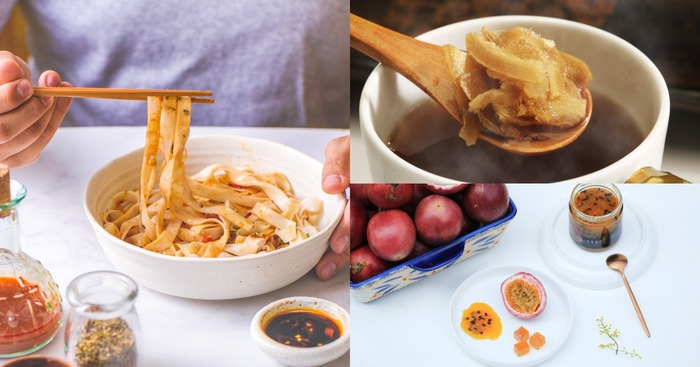 每年 Pinkoi Market,我們都會為大家帶來台灣各式伴手禮,只因、只因⋯⋯ Pinkoi 小隊就是貨真價實的為食妹喔(希望老闆沒有看穿我的私心)!今年我們邀來的好吃品牌,小編都有吃過,現在讓我來個真實點評。
1. 人氣 NO.1 台灣手工拌麵-森林麵食
小編的新年賀禮必備,氹得長輩高高興興的!來自南投的品牌,以手工日曬的古老方式做麵。麵條顏色並不是人造色素,而是以台灣在地食材入饌,天然無添加!半夜肚子餓時,幾分鐘就煮好麵條,拌上附送的醬油即可食用,健康好味,而且很幸福。
吃貨小編心水推薦:〈日晒粿仔乾麵X經典麻辣〉粗麵有咬口,麻辣醬油滋味~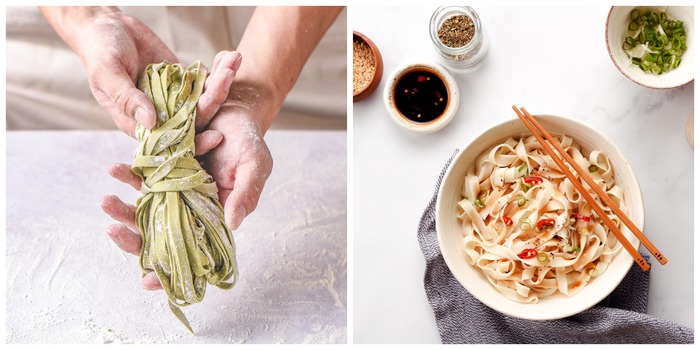 2. 天然無毒 南投農產品-大目農田
作為設計師的女兒回歸南投祖家,為務農的父母創立「大目農地」。將用心栽種、不添加有毒農藥的農作物創作出天然美味的產品,讓更多人感受土地的原味。商品多元,由絲瓜水、番梘、果乾、薑粉⋯⋯什麼都有,全部都以自家農產品製作。

吃貨小編心水推薦:〈不知春百香果醬〉以自家種的百香果製作而成,搽麵包、泡茶皆可。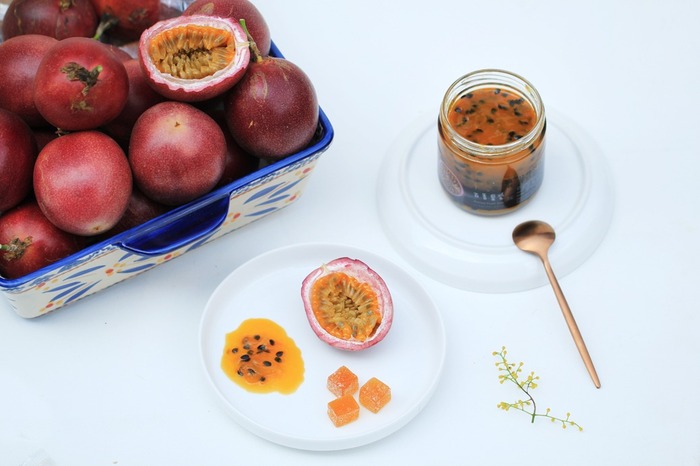 3. 文青籤詩台灣茶-等等
每年都為大家帶來一個茶品牌,而今年帶來一家香港人較不認識的品牌「等等」。以自家種茶葉製作,清香回甘,是很棒的上等茶葉。最有趣是結合了媽祖廟的「六十甲子籤」,每一包茶都隨機附送籤詩,每次泡茶都有小驚喜。

吃貨小編心水推薦:〈台灣茶葉巧克力〉,將朱古力融入現磨茶粉,甜中帶清香。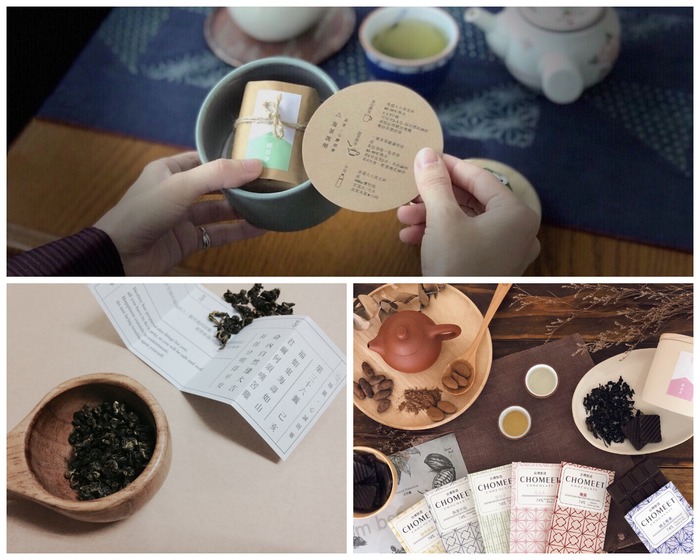 4. 冬天,來一杯熱薑茶吧!-暖暖純手作
以薑母茶起家的品牌,香港粉絲超~級~多!無他,因為品牌主打天然食材,無香精、無農藥殘留、無防腐劑,而且減少黑糖分量,薑味越泡越辣,整個身子都暖暖的,女生大愛。

吃貨小編心水推薦:〈純薑粉〉看門口必備的萬用薑粉,沖水、烹調,甚至加到熱水裡泡腳!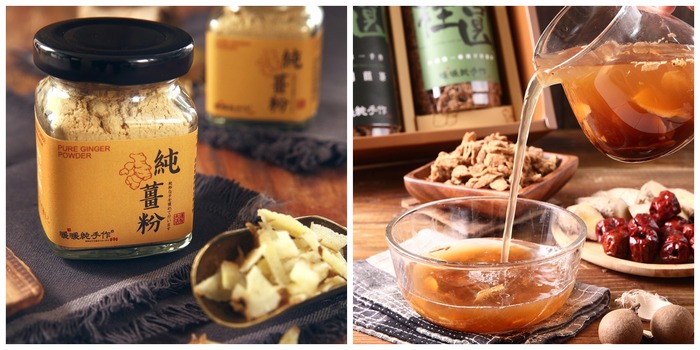 5. 同場加映:DIY 港式奶茶-
Teaddict
在 〈Pinkoi 香港魂 Popup Store〉大受歡迎的 Teaddict 回歸了!被喻為最強香港手信,一個小罐包含錫蘭茶葉、迷你絲襪茶袋、小茶壺、小奶勺和帶夾量匙,只需加淡奶就可以自己沖製港式奶茶。溫提:只限 Day 2 出現喔。

吃貨小編心水推薦:〈Teaddict 小郵包 DIY 套裝〉有早餐茶、鴛鴦等味都得!記住只有 DIY Set 才有沖製工具喔。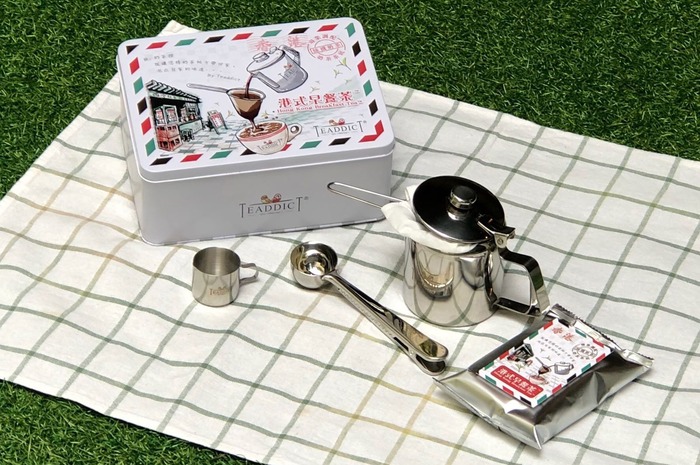 Pinkoi 品品市集・香港站
日期:24/11(六)-  25/11(日)
時間:11AM - 6PM
地點:南豐紗廠(荃灣白田壩街45號)
交通:港鐵荃灣站 A3 出口
入場方法:HK$15(預售票)|HK$20(現場票)
購票網站:https://www.accupass.com/event/1810240839591353025843
*備註:隨票附送兩張 HK$10 Pinkoi 網上購物金
查看所有參展品牌,請至 Facebook 活動頁
 文字:Carol
We at Pinkoi always cite the bloggers, designers, and content creators whose ideas we post. Any missing credit is unintentional and will be corrected upon notice. If you wish to share our content for personal use, please do so under these conditions:
Give Pinkoi credit and include a direct link to Pinkoi.com.
Must stay true to the original article; no word, picture, video and logo can be altered or added.
Read full ethics policy