Spook Up Your Home with Last-Minute Halloween Decorations
There are many ways to go for Halloween decorations: cute ghosts and jack-o-lanterns, elegant gothic embellishments, or even ambitious full-size tombstones. Whatever your style is, by this time you should have started decorating. If not, these pretty (we mean creepy) craft ideas are so fun and smart, you might still end up making all of them!
Halloween Trees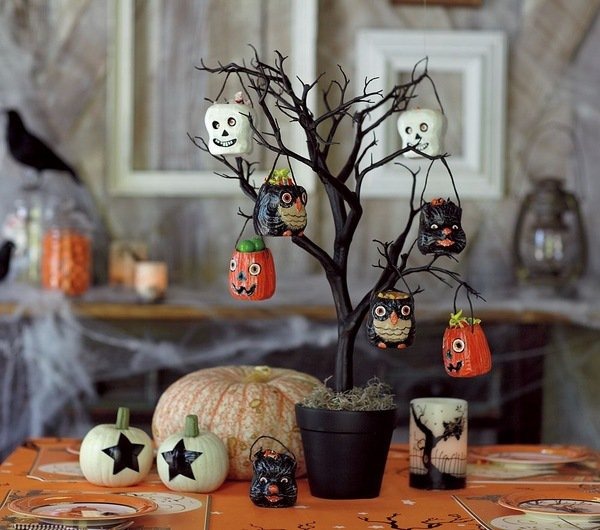 Source: Minimalisti
Decorate to your heart's content with a Halloween tree! Halloween trees are trending right now, which is easy if you dig out the Christmas tree from its grave (ie. your storage) and hang up unpleasant skeletons, twigs and spiderwebs on it. However, we think a gnarly withered tree is much more fun than the pretty cone-shaped fir tree! Make one by twisting together wires, or hunt for fallen branches outdoors and dress them in black.
Black Pumpkin collage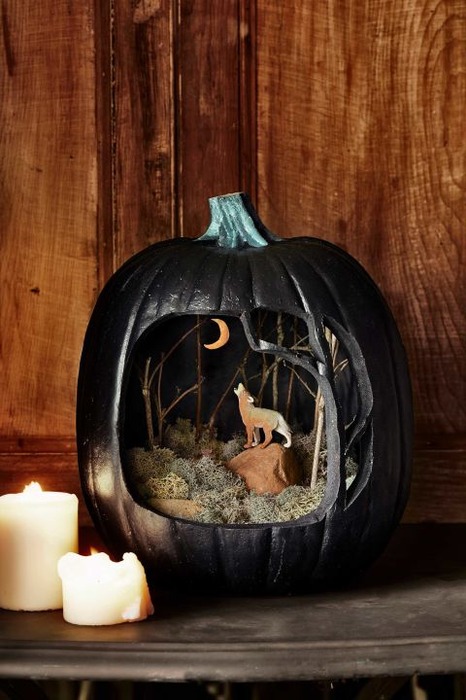 Source: Country Living
Spray your pumpkin in black—whether it's an easy-to-carve foam pumpkin or a real pumpkin—as a dark night backdrop. Add your collage, such as paper crafts, your curiosity collections, or twigs and moss.
No-carve pumpkins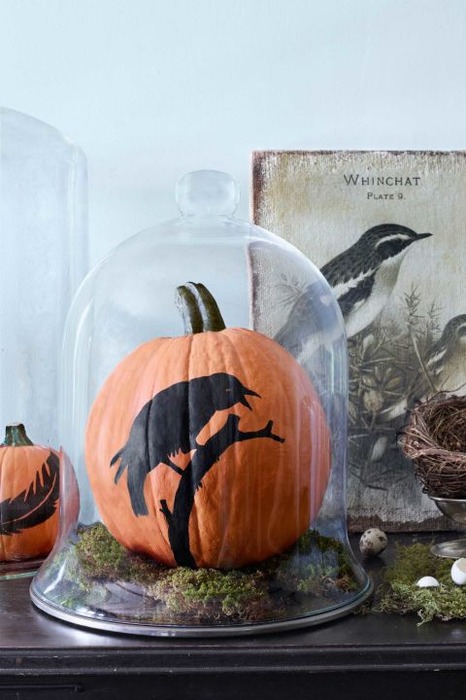 Source: Country Living
Instead of going through all the carving and cleaning, pull out your sharpies and draw on the designs. The trick is to draw black spooky silhouettes like crows, bats and spiders—which gives an effect of a full moon night instead of the usual Jack-o-lantern faces!
Haunted portraits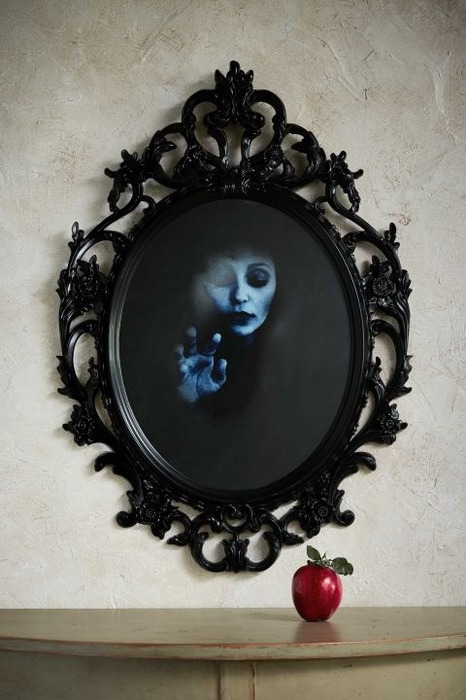 Source: Country Living
If you really want to scare your family, create these ghastly reflections. Find a vintage frame or mirror (check your thrift store!), print out your favorite eerie portrait (Photoshop it or scratch the printout to make it look foggy) and fix it in the frame. Make a hallway of ghosts this way.
Black lace everything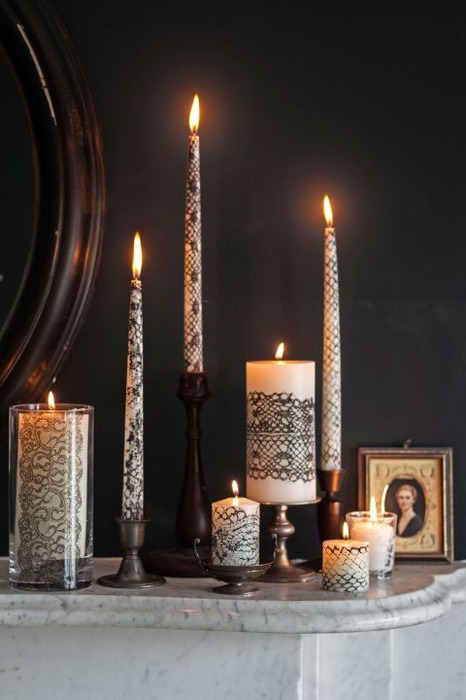 Source: Country Living
Go for a gothic ambience and let go of the usual spiders and ghosts with black lace! Find lace ribbons or fabrics from the craft store, paint them black, and wrap them around everything in your home. Well, cylinders like candles and mason jars give the best effect!
Is your house gloomy enough for Halloween?

Pinkoi Anniversary is happening now. Pinkoi's Anniversary is about seizing the moment! We should be living for now, not waiting for the perfect moment. It's time to take control of time and to finally seize the moment.
Until 10/31 (GMT+8), all orders over US$45 can get US$3 off, or US$60 get US$5 off.
Get in the creepy zone
► ► ► 10 Delightfully Gloomy Black & White Illustrations
► ► ► The Strangest Imaginary Creatures Revealed!
► ► ► Dark & Mysterious Looks for 8 Types of Witchy Girls
Text: Melissa
We at Pinkoi always cite the bloggers, designers, and content creators whose ideas we post. Any missing credit is unintentional and will be corrected upon notice. If you wish to share our content for personal use, please do so under these conditions:
Give Pinkoi credit and include a direct link to Pinkoi.com.
Must stay true to the original article; no word, picture, video and logo can be altered or added.
Read full ethics policy