5 Things Pinkoists Buy Together and our Unboxing Reviews
Unboxing and honest reviews happen all the time at the Pinkoi office because we are always adding new designs to our wishlists then hustling coworkers to buy from a shop together (and save on shipping)!
What do we like to buy on Pinkoi? Clothing, skin care products, food and accessories are some of the most popular categories that we like to do a group purchase for. Besides buying locally from Taiwanese indie brands, we've also been buying from Thailand, China and Japan. It takes a lot to resist the temptation to be shopping all the time, but as a teammate used to say, "You gotta earn your own salary!" Just drag other Pinkoists along.
1. We got clothes from Thailand ☞ Jibberish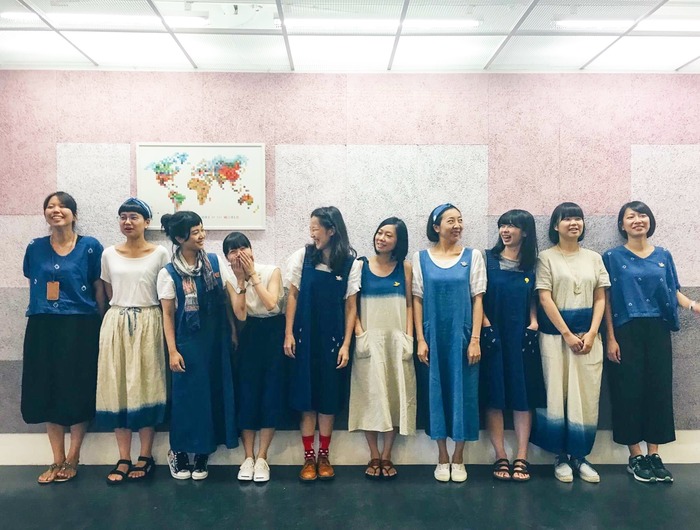 Our Designer Relations team leader Zoe is also a passionate leader for pulling together a group order, professional advice included. For OOAK listings at indigo dye clothing brand Jibberish, Zoe made sure to remind everyone that the orders are first come first served—no fighting over the same item!
Why start a group order?
Zoe: Jibberish's beautiful indigo dyes are mostly one of a kind and usually someone else would grab an item if you hesitate a little longer. I remember when Jibberish finally wrapped up a show and had time to start listing dresses and clothes on Pinkoi, many girls in the office got really excited and wanted to get something, but no one put down an order. And of course, I had to save the day! Getting a group purchase started is my strength after all!
When we got the package, we were really impressed with how dedicated Jibberish designers are. Every item came individually packed for each of us, along with postcards and cards. We were just buying clothes for ourselves to wear but some of the teammates were clearly experiencing Christmas! We even decided to have a Jibberish day to wear Jibberish clothes together. Everyone's happy and I'm happy too—my mission is fulfilled!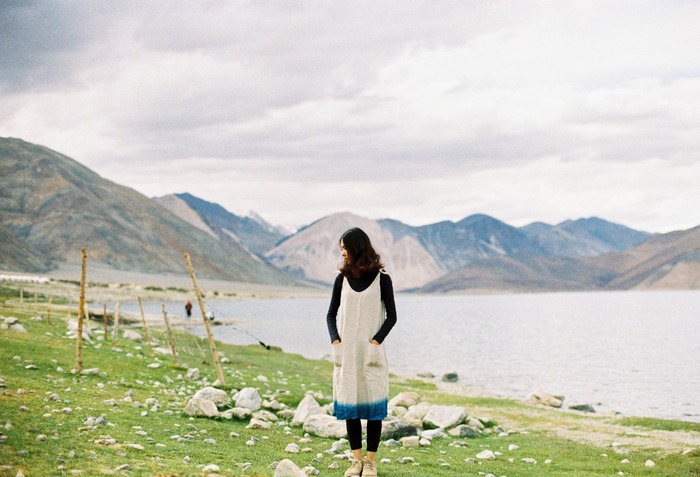 My dress came in beautiful packaging with a photo of the designer's cat and had a really nice smell to it. It can be paired with different clothes underneath to create different styles and moods. I especially love the two big pockets in the front!—Sophie, Designer Relations Team
When I hold a piece of hand-sewn Jibberish clothing in my hands, I feel amazed and tell myself to take good care of it. The texture is very different from what you'd get in mass-produced apparel. Wearing such a cute handmade dress makes me so happy!—Debi, Business Development Team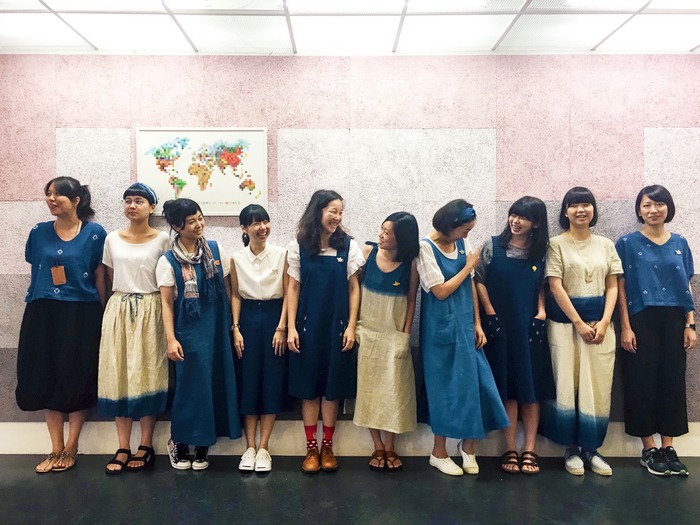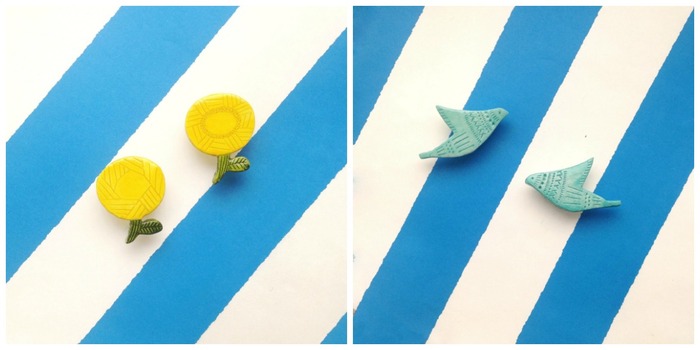 Did you notice the girls are pairing Jibberish dresses with Sumomo ceramic pins?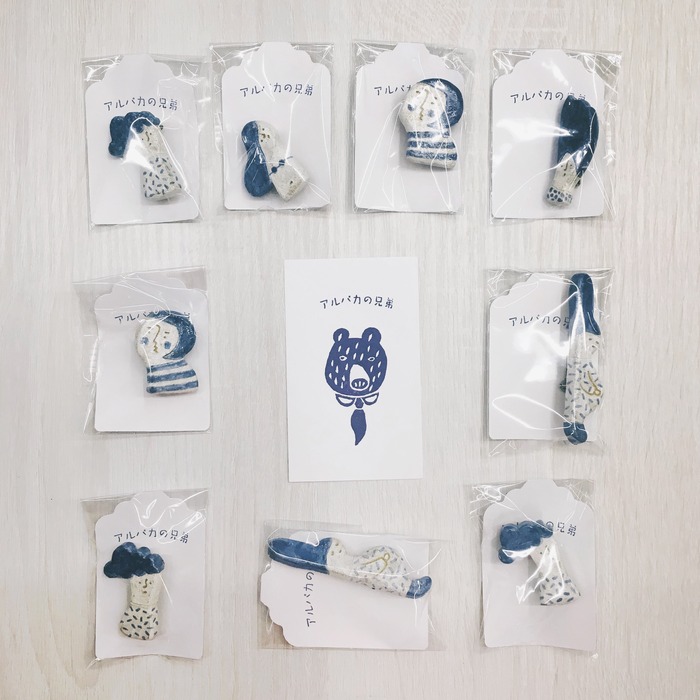 Why start a group order?
Pegi: I like to keep an eye on cute illustration products so these ceramic brooches immediately caught my eye. They were showing up in my browser every day (since my job involves a lot of browsing products) so I quickly made up my mind to buy them!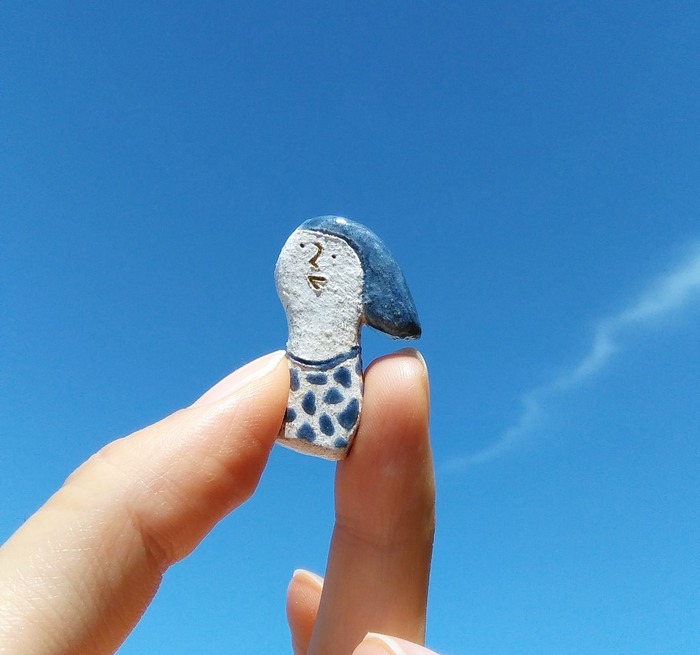 Girl in the Wind from Alpaca No Kyoudai
The brooches came individually wrapped in a pretty box. Since we bought so many, the designer also included free gifts! The designer kept me updated with the order status which was very nice. And unboxing was wonderful—everything looked exactly like the photos; they are super cute!—Pegi, Content Team
I remember when Alpaca No Kyoudai opened up a shop on Pinkoi, all the girls got very excited and I couldn't help but pick one too—The actual brooch looks even cuter than the photo! It's made with pottery but very detailed and well made, and not too heavy on your clothes. I like it a lot!—Tinnie, Product Team
3. We got more clothes from Thailand ☞ Makers Gonna Make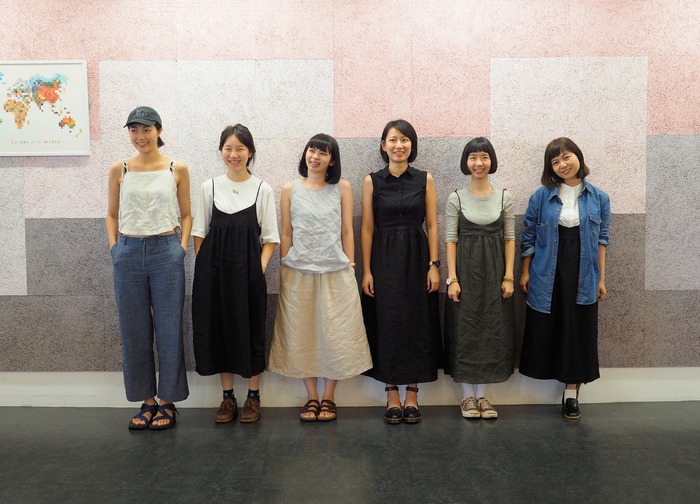 Why start a group order?
Stacey: I can't believe it! Yesterday I added something from Makers Gonna Make to my shopping cart, and today it's sold out!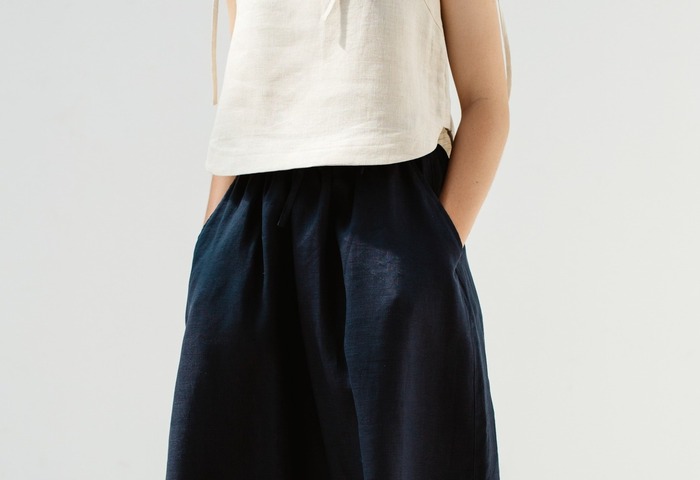 Linen Skirt from Makers Gonna Make
I love Makers Gonna Make's sturdy linen that lets light go through well. What's even better is that the long skirts I bought are lined with full-length silky materials. I've already got three skirts from them, and I want more in other colors…! —Stacey, Community Team
Makers' accessible style is something every girl would want to keep around in her closet, and the cool thing is that everyone can create their own style with a piece. So after we got our order, we chose a day to wear something together and you can see everyone with their own style in Makers Gonna Make!—Jampa, Designer Relations Team
4. We got masks from Japan ☞ Temariya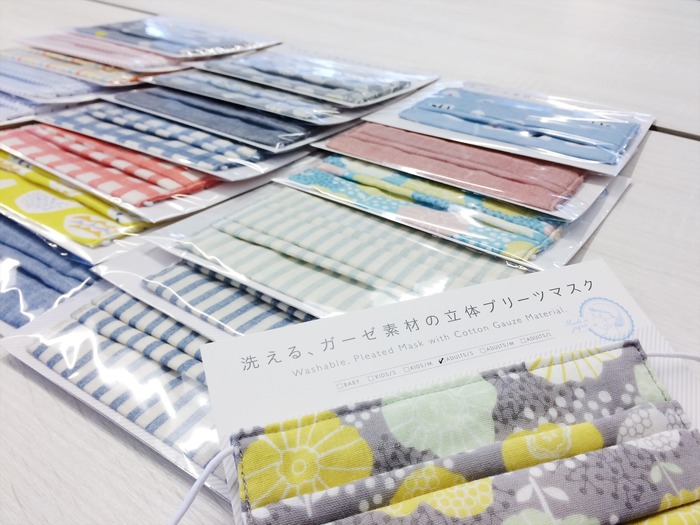 Why start a group order?
Zoe: I got four Temariya masks before and gave them away as gifts, and now I need a few more so I can change every day. They are really comfortable and I need multiples for switching between makeup days, no make-up days, washing days and letting dry days… etc. I host a group order if two or more people are in!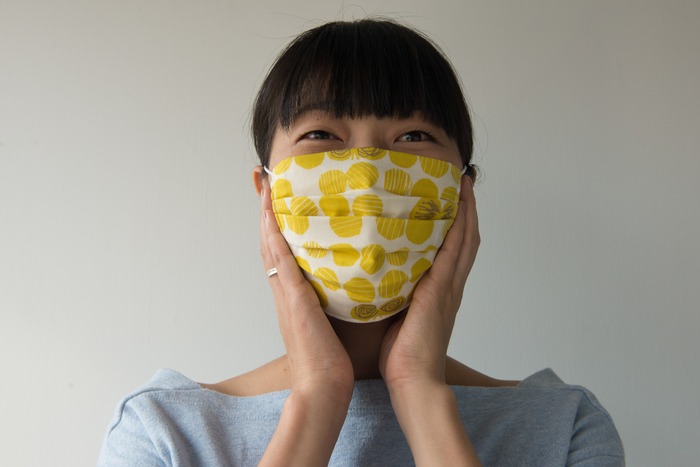 A happy Zoe.
I wear glasses, so foggy glasses is my biggest inconvenience when wearing masks, but this gauze mask completely solves my problem! The cute colors and patterns also make them fun accessories to an outfit. A friendly reminder: the amount of bacterias blows up each time you wear a mask, so remember to change and wash them everyday!—Kame, Product Team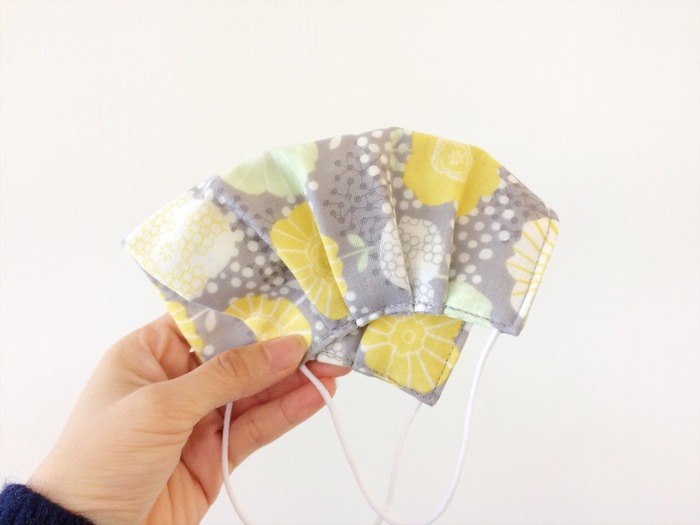 The thick fabric masks on the market forces your breath to exit from the top or sides of the masks, which fogs up eyeglasses and makes breathing unnatural, and there's no real filtering. In comparison, gauze masks are rare but very comfortable and breathable. I tried one for a while and got two more for my mother and my sister.—Joe, Engineering Team
5. We got utensils from Thailand ☞ Come To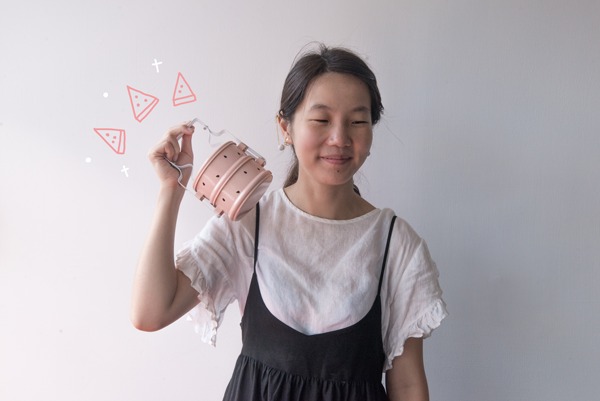 Why start a group order?
The best thing about Come To is the beautiful colors, but I couldn't possibly get all the colors at once. So I started a group purchase because I can enjoy the perfect unboxing moment: laying out all the different colors for everyone to pick up!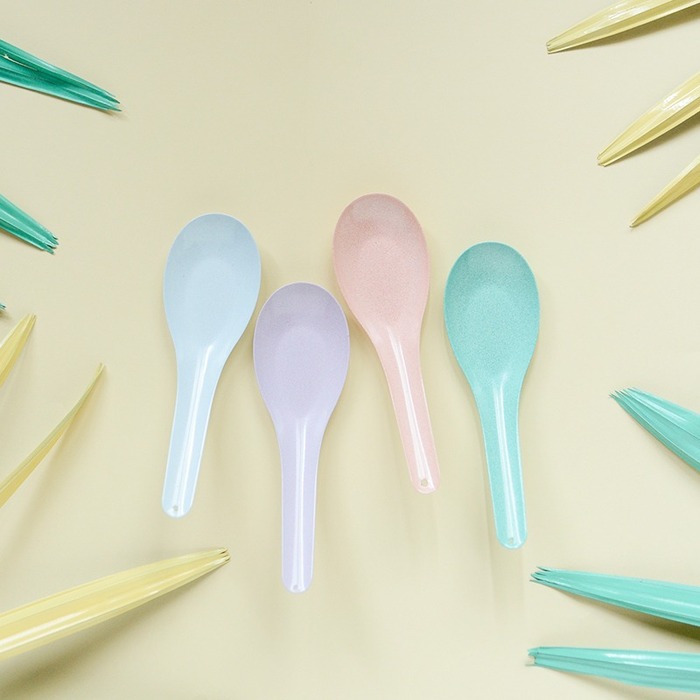 I bought a lot of these because they are for my family, not just me! The colors are perfect for camping because usually utensils get mixed up easily, but with these color-coded utensils, everyone has their own. My son insists on blue and my daughter uses pink.—Connie, Finance Team
The colors are cute and original. I get compliments everytime I use them. Recommended especially for people who love picnics and foodie photos!—Sharon, Community Team
What are the shops you want to get a group together for?
This is how we shop at Pinkoi
► ► ► Top 10 Items the World is Buying from Japan, China and More
► ► ► 10 Pieces You'll Love from Thai Fashion Designers
► ► ► Meet a Pinkoist | What It's Really Like to be a Pinkoist
We at Pinkoi always cite the bloggers, designers, and content creators whose ideas we post. Any missing credit is unintentional and will be corrected upon notice. If you wish to share our content for personal use, please do so under these conditions:
Give Pinkoi credit and include a direct link to Pinkoi.com.
Must stay true to the original article; no word, picture, video and logo can be altered or added.
Read full ethics policy