Featured Shop | MACHIUCHIWA Japanese Round Fan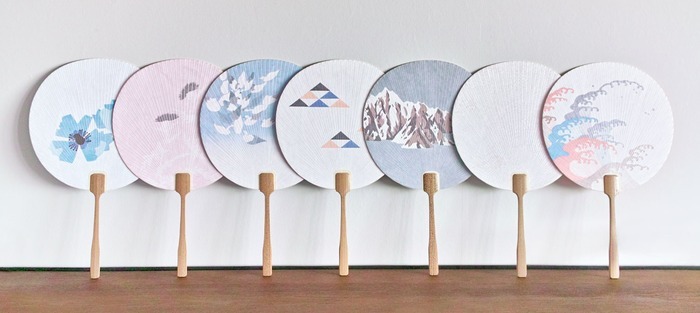 You've definitely seen uchiwas: The Japanese round fan is an iconic household item that people keep handy in summer to wave off the heat as they dress in yukatas and stroll through festivals.
With three hundred years of experience since the year of Genroku 2 (circa 1689), historical uchiwa maker Kyo-uchiwa Aiba launched Machiuchiwa to recreate their elegant Kyoto-style fans. Backed by modern techniques, Machiuchiwa fans are as traditional and poetic as they are beautiful and fitted for the current lifestyle.
What message is Machiuchiwa trying to deliver?
Take an uchiwa with you!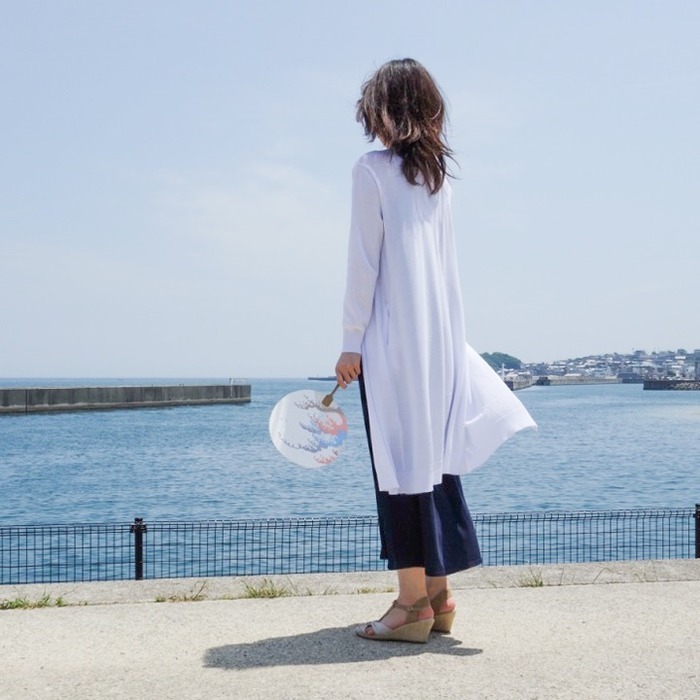 We want to bring hand-crafted uchiwas made by committed artisans back to our lives. So we make fans designed for the modern lifestyle which include the Standard Line and the Premium Line. Standard Line is made with durable materials in various patterns: Alps, Fish, Waterfowls, and Scales. Premium Line is designed for gift-giving, with gold and silver ink printed on Mino Japanese paper, currently in Wild Flowers and Flying patterns.
How does Machiuchiwa make a difference?
We hope that through our uchiwas, people see the possibilities of recreating traditional crafts so they transcend historical and cultural barriers.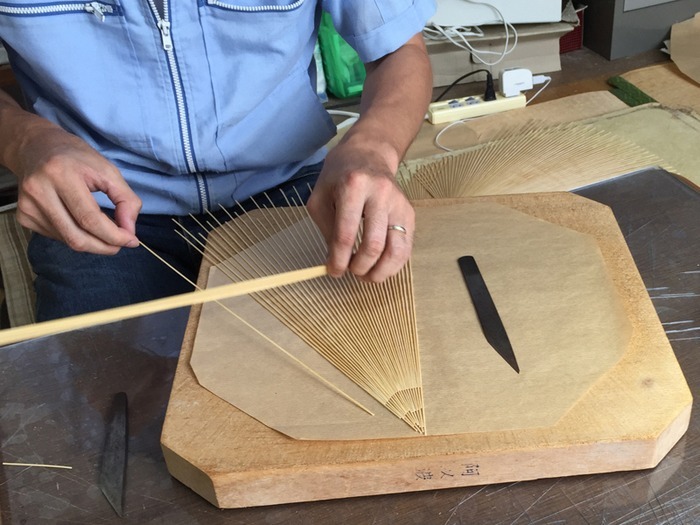 We see ourselves as traditional artisans. Our traditional Kyoto style fans have spines made out of more than 60 bamboo sticks and screens made with durable PE non-woven fabric, printed with the latest techniques for vivid patterns.
What inspires you?
We are inspired by the Aiba woodcut prints from the Edo Period that have inspired so many others for the past 150 years.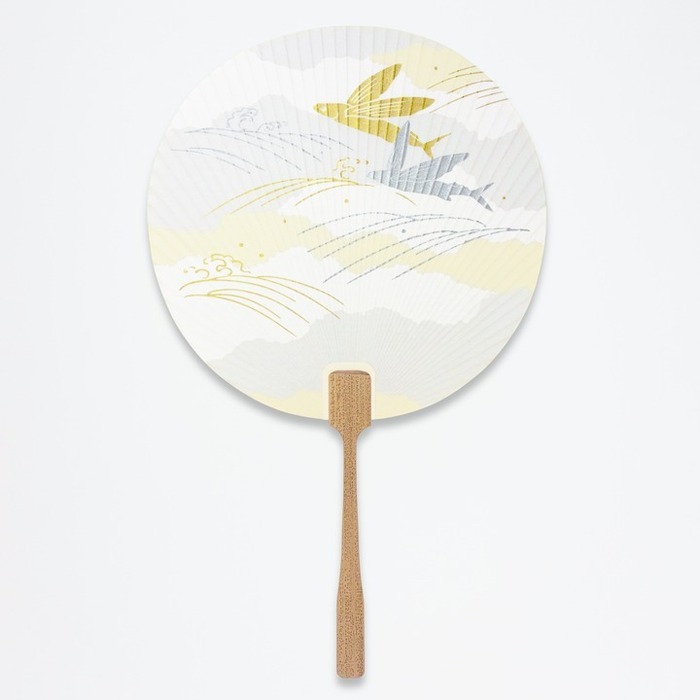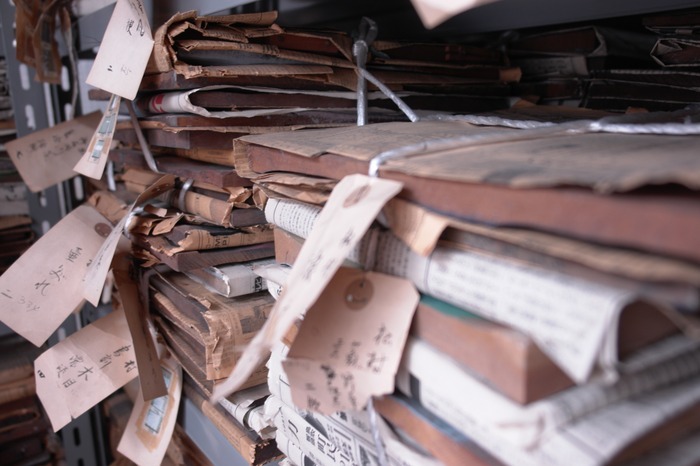 Woodcut prints show us how our ancestors reflect on the world around them. For example, the Flying pattern describes the flying fish that announces summer, and Wild Flowers sends thought toward the cool autumn season, which is using visuals to help people cool down!
We respect the legacy we are building upon. We start designing by exploring existing patterns and materials, understand them, then decide what elements could go and what elements can be continued to be explored.The result is a tribute to our ancestor's creativity that's also modern and functional.
Which uchiwa design is your favorite?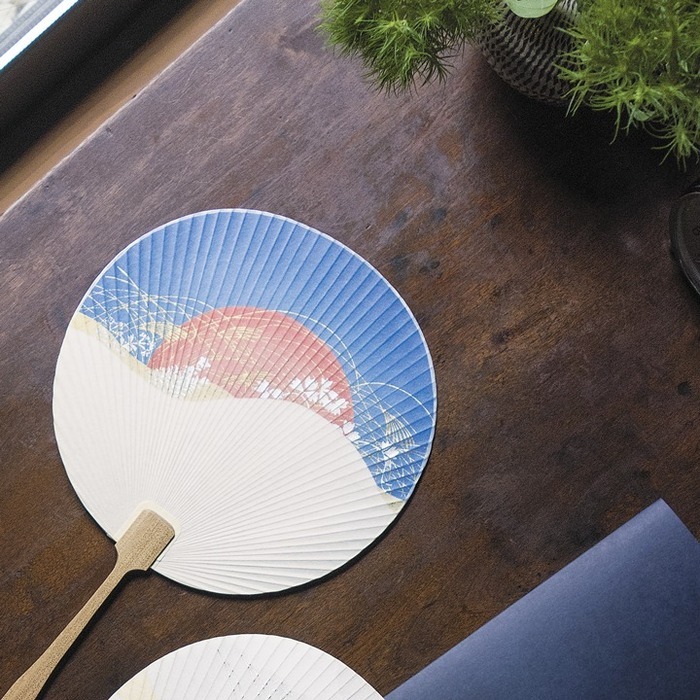 The Wild Flower is our favorite.
Wild Flower is an autumn theme which are common in uchiwa patterns, because our ancestors believed that seeing autumn sceneries in the hot summer day will cool you down. Wild Flower depicts the flowers and grass as well as the full moon of autumn. But we took a bold approach at the color and so the moon looks more like a sun, and used gold and silver ink to imitate the sparkling grass and flowers beckoning in the wind. The rich imagery sparks sentiments and imagination from the day till night.
Please offer some words of wisdom to up-and-coming designers.
Learn from the past to learn the new.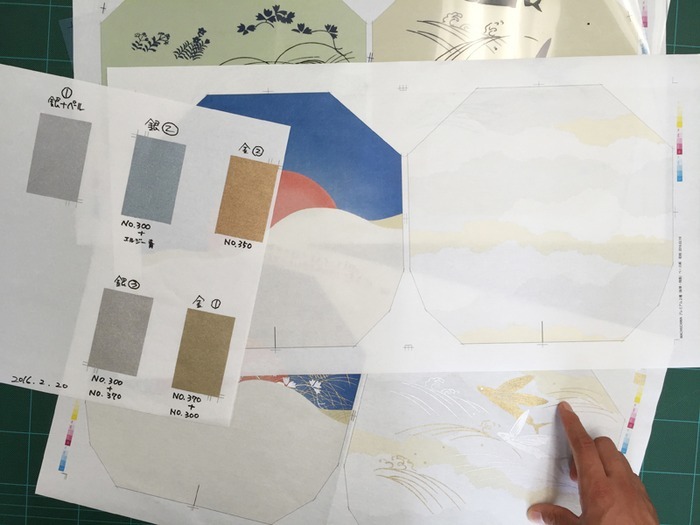 Design evolves with times. Learn from experiences from the past; it'll drive you forward.
From traditional origami to a sushi Twitter celebrity
► ► ► Discover Japan's Latest Trends at CINRA.STORE
► ► ► Sending Prayers with Origami Cranes
► ► ► 7 Ways to Put Beautiful Japanese Tenugui into Use
Translation: Melissa
We at Pinkoi always cite the bloggers, designers, and content creators whose ideas we post. Any missing credit is unintentional and will be corrected upon notice. If you wish to share our content for personal use, please do so under these conditions:
Give Pinkoi credit and include a direct link to Pinkoi.com.
Must stay true to the original article; no word, picture, video and logo can be altered or added.
Read full ethics policy