Can You Name this Sushi? Find Out with this Cute Nigiri Sushi Quiz!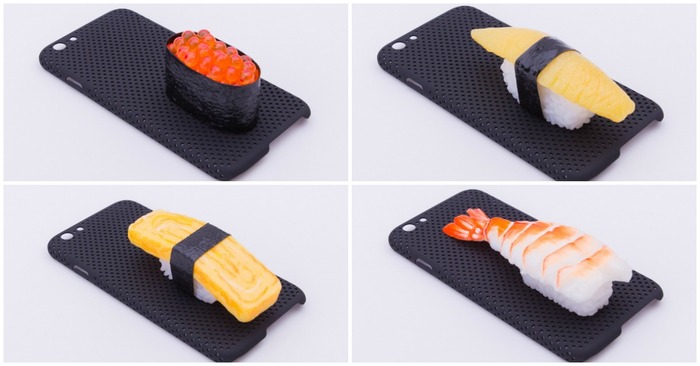 Can you identify the different types of nigiri sushi by looking at them? Can you call out both their Japanese and English names? Are you sure you know what fish they're made with, even if you know how to order? Take a quiz with sushi pictures and test your knowledge!
1. Name these sushi!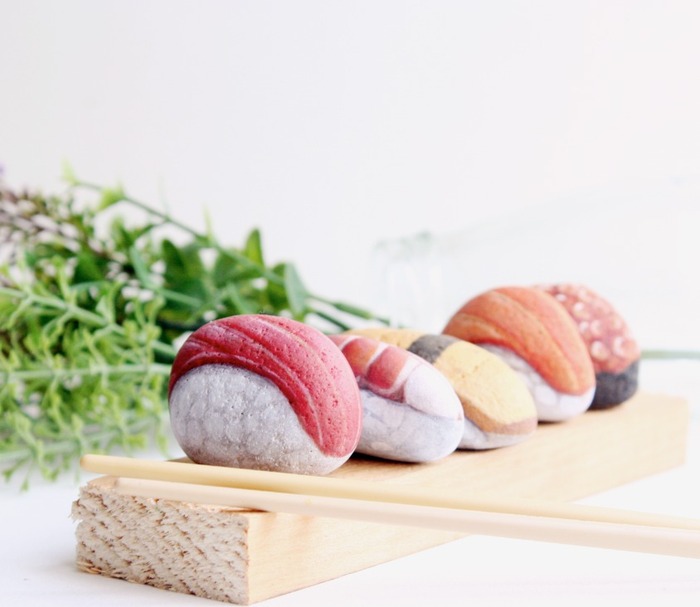 Shown: Sushi Hand Painted Stones from Is.ideastone
Answer: Tuna, shrimp, omelet, salmon, octopus!
The sushi expert's answer: Maguro, ebi, tamago, sake, and tako. Did you get them right? This is the best starter set to get friends to start eating raw fish!
2. Name these three sushi!


Shown: Decorations from Animals in Wonderland
Answer: Shrimp (ebi), mackerel (saba), and salmon (sake). We hope these sushi look familiar enough to you! They are the most popular sushi and their Japanese names are worth remembering!
3. Name these sushi!


Shown: Sushi Phonecase from Ssushiiiin
Answer: You didn't think we're going to stay easy on you, did you? Nope! From left to right, these are yellow tail (hamachi), eel (unagi), and horse mackerel (aji). Aji is most commonly served with green onions and ginger.
4. Another advanced question. Name these two sushi!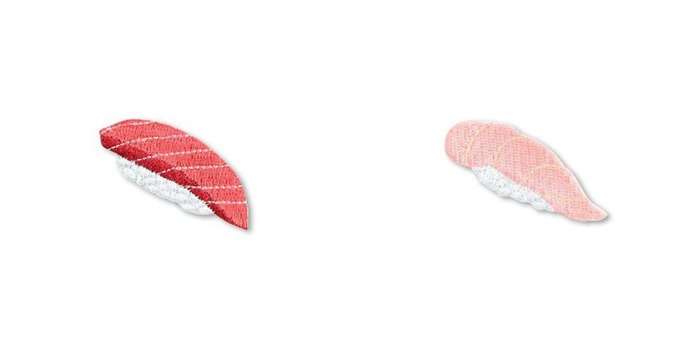 Shown: Sushi iron-on patches from Parfait
Short answer: They are both tuna!
Long answer: They are tuna and fatty tuna—maguro and toro. Maguro is the leaner meat on the side of tuna and toro is the fattier part near the belly. Sushi names aren't always decided by the name of the fish—the area of the meat, the size, age or preparation of the fish can all result in different names!
5. Now let's get to shellfish. Name these sushi!


Shown: Sushi iron-on patches from Parfait
Answer: From left to right, they are scallop (hotategai), squid (ika), and Japanese tiger prawn (kuruma ebi). Kuruma ebi is quality shrimp and at high-end places is served with its liver to add creaminess to the sushi.
6. Name these sushi!


Shown: Sushi Phonecase from Ssushiiiin
Answer: Omelet (tamago), salmon roe (ikura), and herring roe (kazunoko). Did you get confused by the omelet and the herring roe too? No judgement! Just keep eating!
7. Name this sushi set!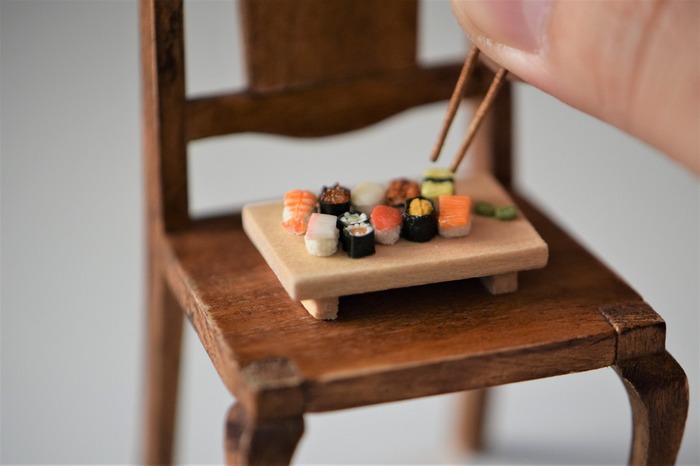 Shown: Miniature Sushi Set from Picoworm
Answer: We know, they are tiny. But real sushi lovers will prove themselves here. Let us have our guesses too (from front row to back row, left to right): saba, kappa and tobiko, tuna, uni, sake; ebi, ikura, ika, unagi, tamago! Did we guess right? Check the answers here!
After all that brainwork, it's time for—what else?—a sushi dinner! But wait, get your friends to take this quiz and find out who your most trustworthy sushi buddies are!
Name these foods!
► ► Name the alcohol! Say "Kanpai" with Japanese Sake and Shochu!
► ► Name these dim sum! 6 Yummy Dim Sum Replicas for the Real Foodies
► ► Name the chopsticks! How to Appreciate a Good Meal with Japanese Handmade Tableware
► ► Name these classics! Dishes from Asian Moms that Define the Taste of Home
Text: Melissa 
We at Pinkoi always cite the bloggers, designers, and content creators whose ideas we post. Any missing credit is unintentional and will be corrected upon notice. If you wish to share our content for personal use, please do so under these conditions:
Give Pinkoi credit and include a direct link to Pinkoi.com.
Must stay true to the original article; no word, picture, video and logo can be altered or added.
Read full ethics policy