Featured Shop | Quote Studio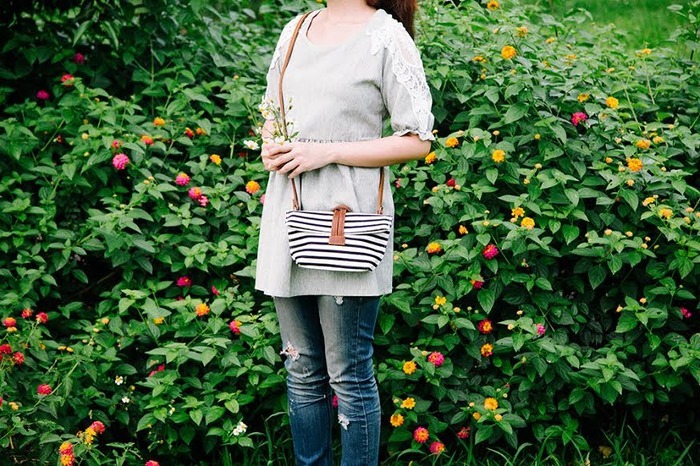 Take something ordinary, and make it exceptional.
In Jim's case, he started making exceptional bags after a fateful trip to northern Thailand. Now, with Quote Studio, he makes bags fused with life's inspirations, ready to share with others. Take a look at Jim's story and hear about the small-town handicrafts that inspired him.
I collect inspirational quotes because they help me move on whenever I'm in a bad place. The same thought goes into our bags—a quote is sewn inside every bag to inspire you.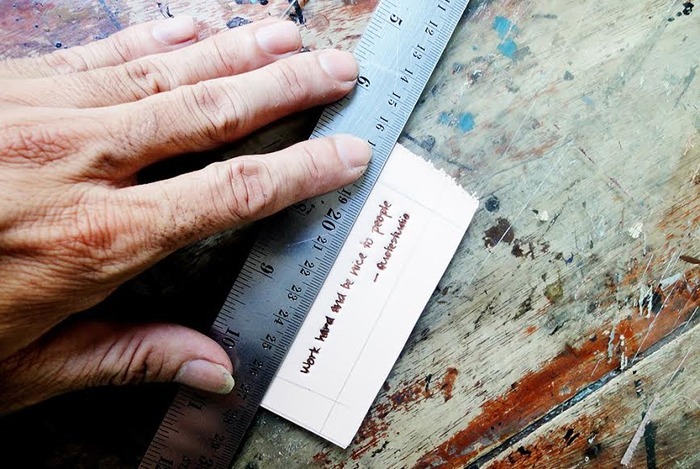 What is your style?
We experiment different styles with different lines. The original Leather & Canvas line was inspired by our private vintage 70's and 80's collections. The Geometric line is inspired by paper cutting and paper folding crafts. We make paper crafts, which becomes the prototype for modern bags with a geometric edge.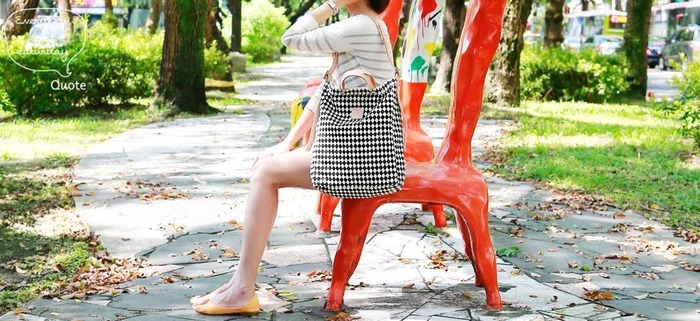 How did Quote Studio get started?
Design fascinates me, so I studied textile design in college to really do it hands-on. Afterwards, I went abroad for business school and came back to work for an ad agency in Taiwan, which kept me very busy. At one point, I escaped to northern Thailand for some time off. There, under the starry night sky in the countryside, I decided to quit my job, and begin Quote Studio.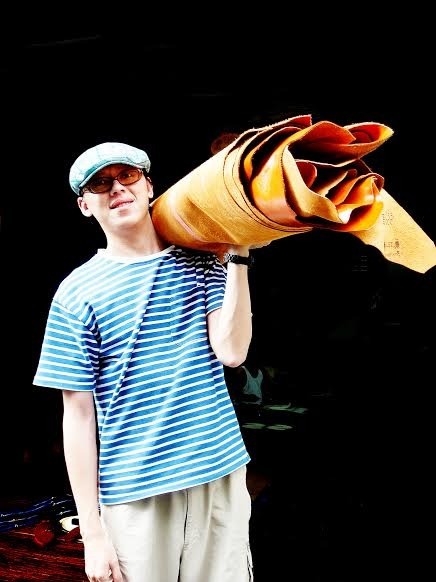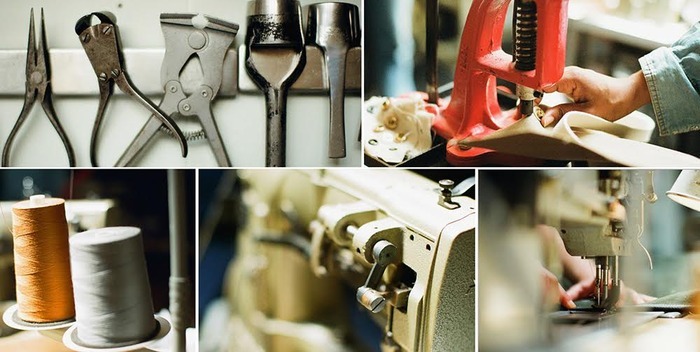 What inspires you?
I believe design is driven by living fully, so every sound, every sight, every sensual experience and every thought is an inspiration. Therefore, I push myself to experience new things and put myself in unusual situations, which feeds my ideas and designs.
How do you deal with creative blocks?
Traveling is my antidote to creative blocks. It's not about traveling far or feeling exotic, but a matter of immersing yourself in a different place and culture. It helps me shift my mind and develop new perspectives.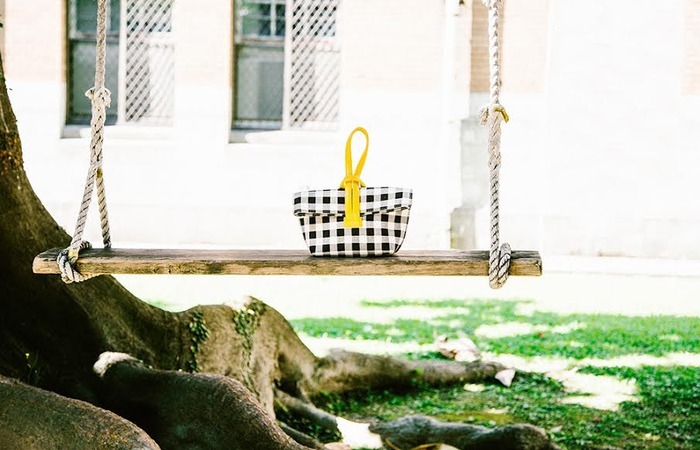 How did northern Thailand inspire Quote Studio?
Northern Thailand is very different from the rest of Thailand, whether in climate, culture, or other things. When I went backpacking there, it was like time travelling to a remote village from the 70's and I couldn't speak their language at all. Time there seemed to go by slower, and we communicated with body language. When I met Odd, a leather artisan from Chiang Rai, while visiting a leather distributor in Bangkok, I decided I want to work with him and his villagers. And we did—we've been working together for more than five years, and I hope we will continue to do so.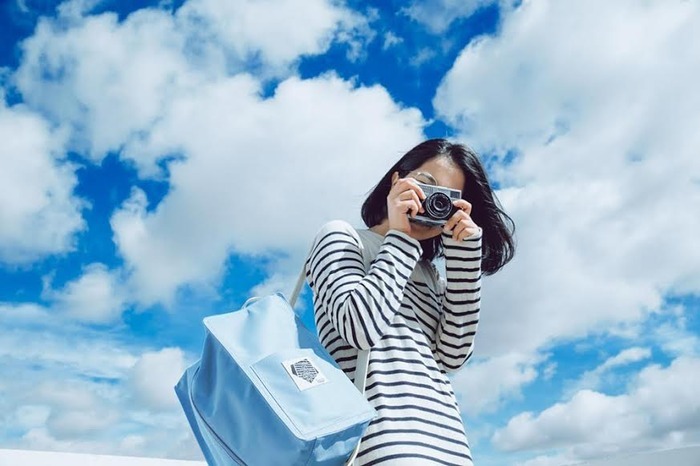 What's the greatest fulfillment of running your own brand?
The greatest fulfillment of running my own brand is to see a stranger out there and then discovering he's using our bag!
Please offer some words of wisdom to up-and-coming designers.
Our time is limited. If you don't do it now, you never will! So act on your dreams now!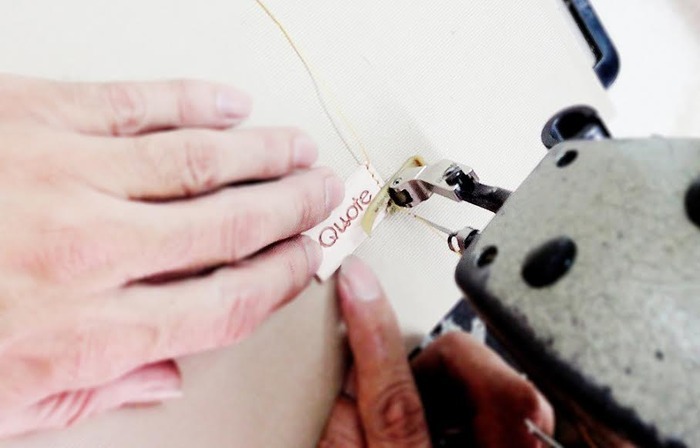 Find companionship in Quote Studio for big dreams and for everyday life.
Stories of bag makers
► ► ► Featured Shop | Leatherwood
► ► ► Featured Shop | Mamie Bag
► ► ► Designtrepreneur | DYDASH
We at Pinkoi always cite the bloggers, designers, and content creators whose ideas we post. Any missing credit is unintentional and will be corrected upon notice. If you wish to share our content for personal use, please do so under these conditions:
Give Pinkoi credit and include a direct link to Pinkoi.com.
Must stay true to the original article; no word, picture, video and logo can be altered or added.
Read full ethics policy