Visit the Best Craft Fairs and Design Shops in Rio de Janeiro
Find art, craft, music, and independent designs in Rio de Janeiro! You might already know a thing or two about Rio's creative landmarks: favela mural projects, the nearby UFO-looking contemporary art museum MAC Niteroi, and graffiti legalized since 2009. But there's more! Between paying homage to the Sugarloaf Mountain, the omnipresent Christ the Redeemer, and beaches for every personality, set time aside to experience the day-to-day creative vibe in Rio at these hotspots.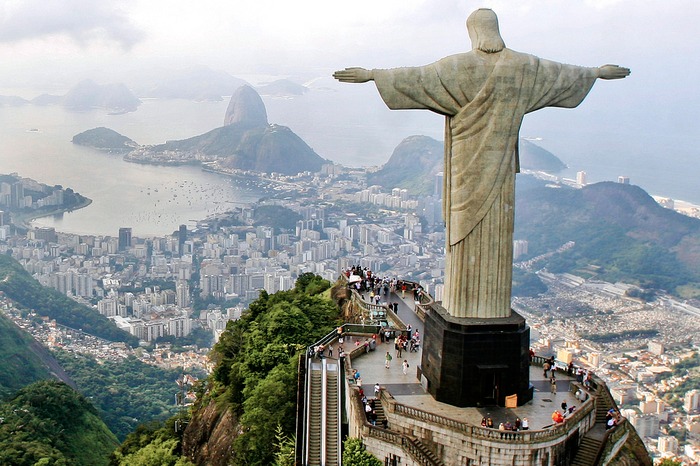 Source: Pedro Kirilos
For crafts: The Hippie Fair


Source: anjči via Brazil Travel Buddy
Up and running since 1968, The Hippie Fair continues Copacabana's glorious 60's next to the famous Ipanema Beach. This is the place to meet hundreds of handicraft artists, and find souvenirs with a local flair such as paintings, folk art sculptures, local gemstone jewelry and sarongs. (Afterwards, head to the cable car up the Sugarloaf Mountain for sunset!)
For music: Lapa District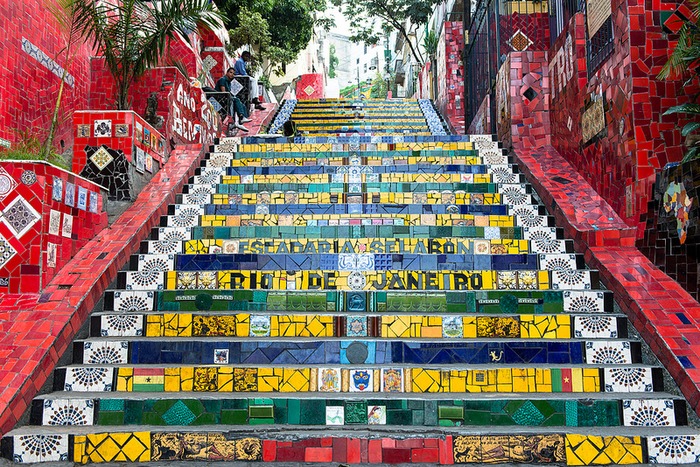 Source: vincentraal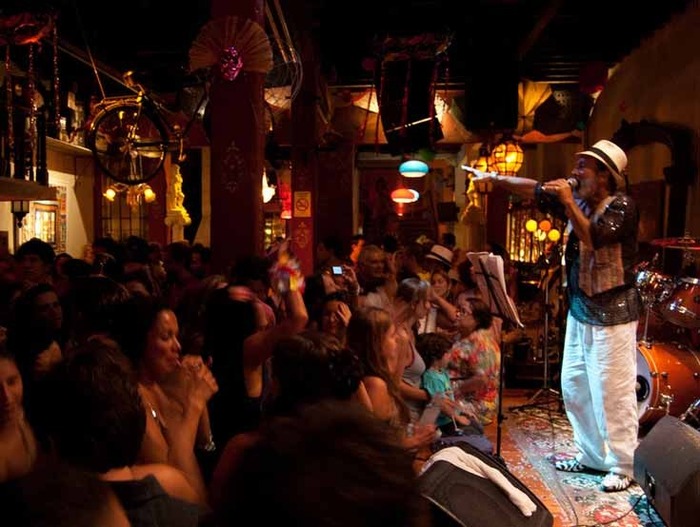 Source: Rdj4u
Rio will leave a passionate soundtrack in your memories, and the most unique place to seek it out is in the gritty Lapa District. Lined with funky street art (climb the Lapa Steps!), samba clubs and music venues, the area really comes alive at night. Feel the Brazilian heartbeat at Carioca da Gema samba club or enjoy three floors of performance, oddities and dining at Rio Scenarium show house. (Love these tiles? Check out the ones in Lisbon.)
For creative hubs: Fabrica Bhering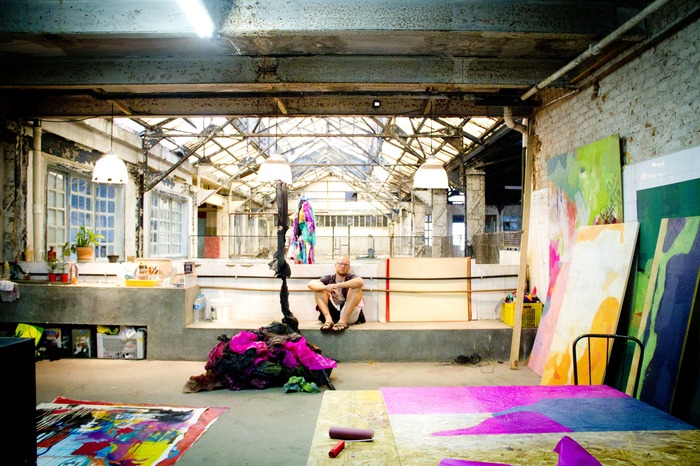 Source: Marcelo Jacome via Catraca Livre
Formerly occupied by a German chocolate factory, Fabrica Bhering is now a creative complex for artists, collectives, exhibitions, and collaborative spaces. From the arts to publishing to restorations to tech art, creativity is in non-stop action here! During Rio Design Week (coming up in September), you'll even find tons of workshops hosted in the space.   
For books: Savaira Bookstore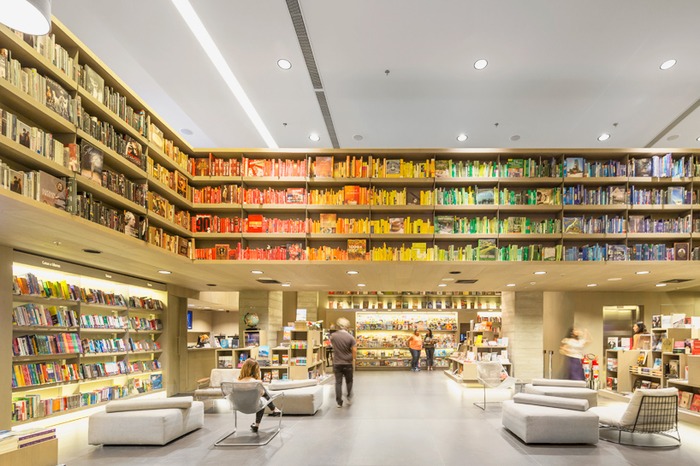 Source: fernando guerra via designboom
In the four-story Savaira flagship store designed as a hybrid between a public square and a library, rainbow-colored shelves of books will be the first to greet you. It's totally fine if you don't read Portuguese, because it's just as nice to focus on the cozy aisles, checking out Brazilian designer furniture and relaxing at the cafe and the multimedia space. (More colorful cities this way!)
For hybrid experience: Q.Guai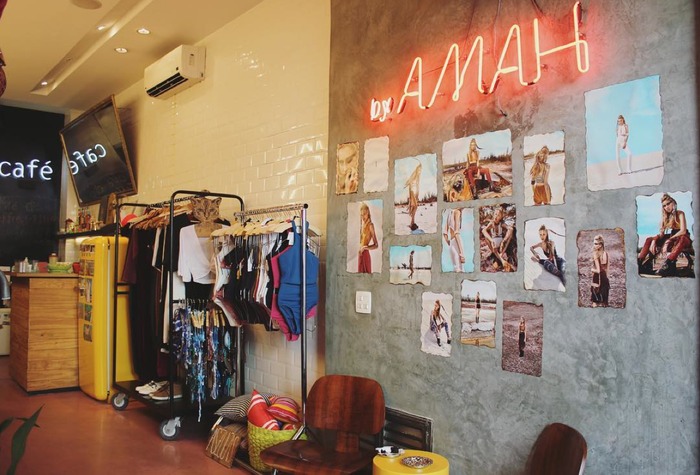 Source: Q.Guai
Third Wave hipster coffee shops are rare in Brazil, but you'll find a fine cup from sustainable coffee shop Café La Furgoneta inside a boutique shop, Q. Guai. In fact, Q. Guai is more than a boutique: with Brazilian and South American products, a gallery featuring local artists and photographers, a community-minded coffeehouse partner and organic pastries, it's a place to step into the friendly creative community of Rio. (We love exploring cities through cafes.)
For fashion: Babylon Hype Fair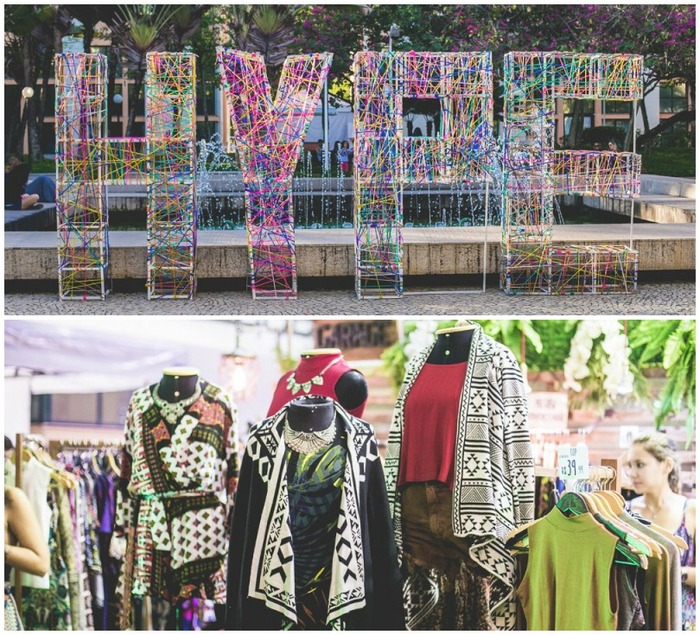 Source: Babilônia Feira Hype
What's the Hype? Babylon Hype Fair is laden with colors, textures, styles and creativity. Since 1996, it's been a pop-up showroom for up-and-coming fashion designers, and has launched brands like Foxton menswear and (now international) family brand Espacio Fashion. Equally stylish is the gastronomy scene. Come and spot the Brazilian design trend here!
So little time, so much to see. From one spot to the next, you're sure to have more discoveries!
Check out our creative's guide to cities around the world!
► ► ► Pinkoi in Budapest | Get Happily Inked at Fatum Tattoo
► ► ► Pinkoi Meets City Zine: Taipei Day Walk
► ► ► 7 Local Creative Hotspots in Asia Travel Destinations
Text: Melissa
We at Pinkoi always cite the bloggers, designers, and content creators whose ideas we post. Any missing credit is unintentional and will be corrected upon notice. If you wish to share our content for personal use, please do so under these conditions:
Give Pinkoi credit and include a direct link to Pinkoi.com.
Must stay true to the original article; no word, picture, video and logo can be altered or added.
Read full ethics policy