Featured Shop | Beara Beara
A recent crowdfunding success story, Beara Beara has come a long way with ethnic leather bags that even Taylor Swift chose to use. Designed in London and handmade in Bolivia, Beara Beara bags began with a travel story.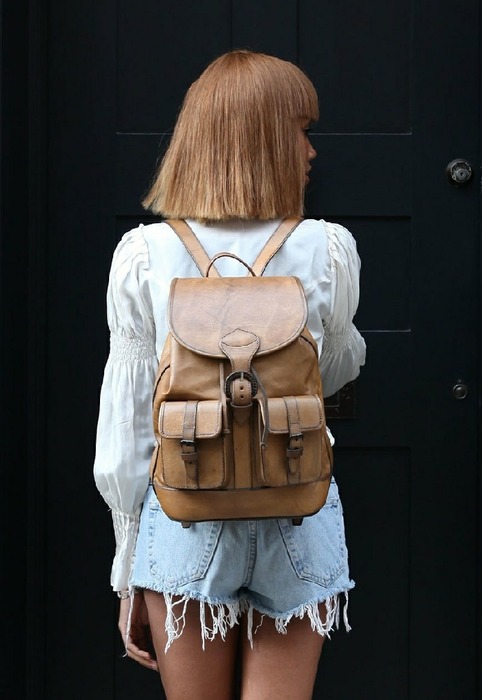 Tell us about yourself and the places you've been.
My name is Jake, currently living in London—the city of the London Eye, the Tower Bridge, the Clock Tower and all that—but Beara is my hometown, and where the name Beara Beara came from. Beara is a town in southwestern Ireland, and like everyone else, I thought my hometown was the most beautiful place on earth. When I was starting this business and trying to come up with a name, I traveled home once and the name "Beara Beara" popped into my head. Immediately, I decided to go with it, because I'm proud to be from Beara. Doubling the word shows love and respect for the land, and also makes it easier to remember.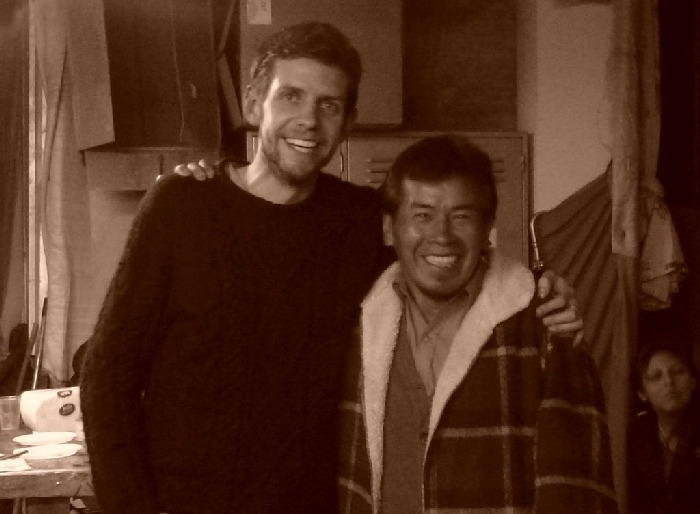 Before starting Beara Beara, I was a travel writer traveling through Europe, Asia and the Americas. I've never been to Taiwan, but had my share of Taiwanese bubble tea craze in London—the lines at Bubbleolog and BoBoQ were really long! I kept traveling and loved doing it until I met Julia in La Paz, the capital of Bolivia. Ever since then, my life took on a different pace, and I began to play a different role: a designer. Soon, I was also more than a designer: Sometimes a business owner, sometimes a newbie photographer, sometimes a logistics person dealing with international exports, and sometimes the PR selling our stories and products to the world.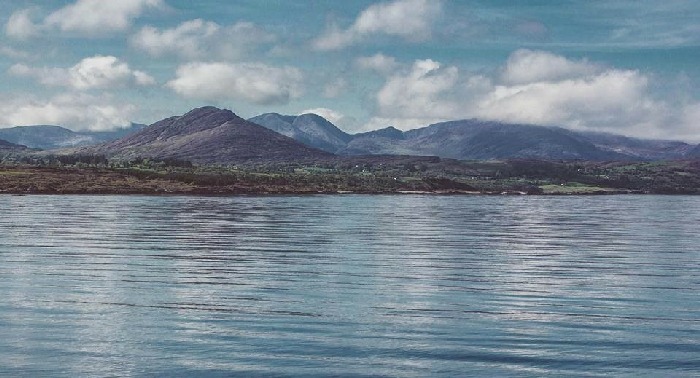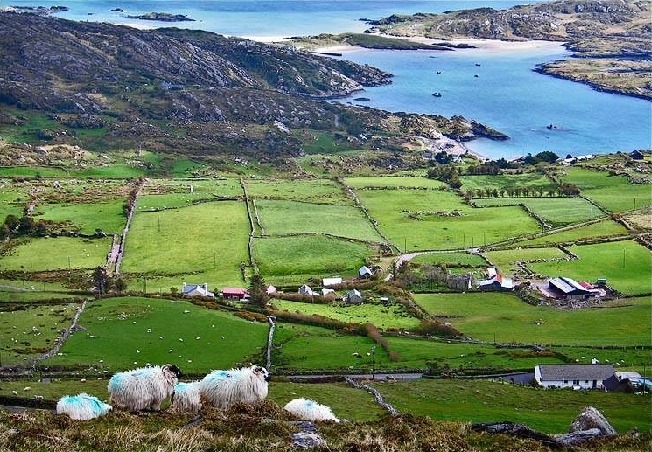 It began with a special person, Julia. I was staying in Bolivia as a travel writer, experiencing life as the locals do, sharing the stories I brought with me. Then I met Julia at La Paz, and my life changed forever.  
Julia came from a big family (similar to an Asian three-generations family) that owns a leather shop in an alley in Bolivia. They've been making and selling leather goods for years. When I first discovered their shop, I was fascinated by the craftsmanship and the material, and soon began talking about possible collaborations. I would design, they would produce, and we'd create unique handmade leather goods together.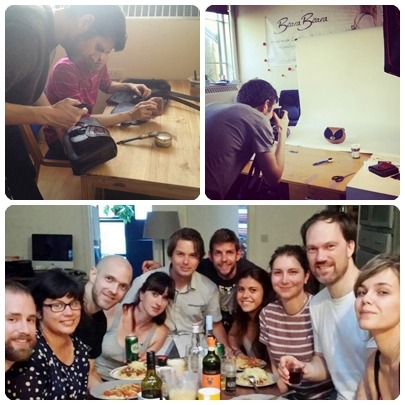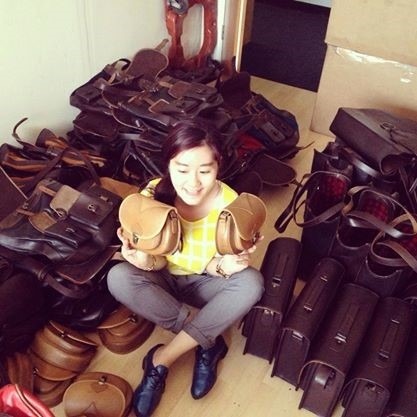 What does Beara Beara stand for?
Bolivia is a poor, isolated country with a huge income gap—about 90% of the land is owned by the very few riches. One of the reasons I wanted to work with Julia is to create sales so we can create more job opportunities locally. Work and life is harsh for Bolivians, and they don't get what they deserve at all—so bad that it reminds me of the blood diamond situation in Africa. I hoped the collaboration will bring at least some business income to improve their quality of life.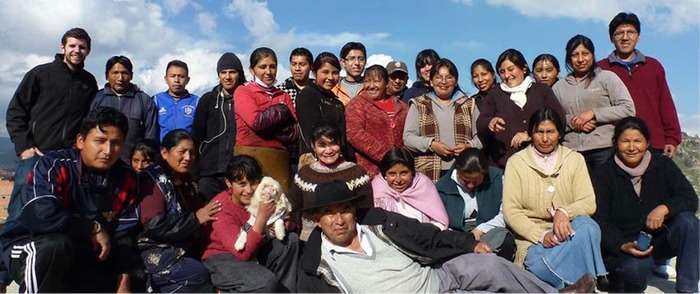 This thought has always motivated me to keep Beara Beara going. Every now and then, I return to Julia's shop to discuss new designs, and I am always glad to see new workers there, because that means the work is supporting new people to earn jobs and income.
What inspires you?
Ever since we started Beara Beara, ideas never stopped flowing. We kept coming up with new bags and new collections, and it only gets better as time go by. From one perspective, every bag is a limited edition, because we make bags based on the features that customers need, not the money those features will cost us. And what they need are beautiful, quality, durable bags.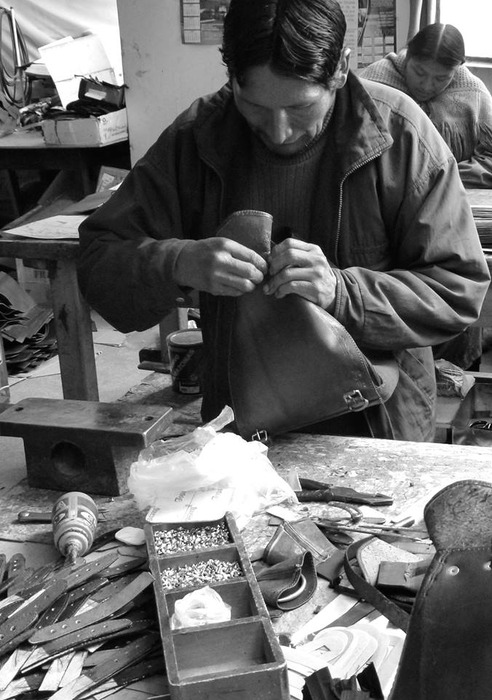 What does design mean to you?
I'm always a little queasy when being interviewed about design. I've never been through proper training in design. Most of my inspirations come from traveling—when you travel to a certain extent, you develop a sensitivity to each country's unique beauty, everything from the natural landscape to the streets and buildings. The trainings of being a travel writer shaped my aesthetics, and that translates to my standards for making beautiful, durable bags.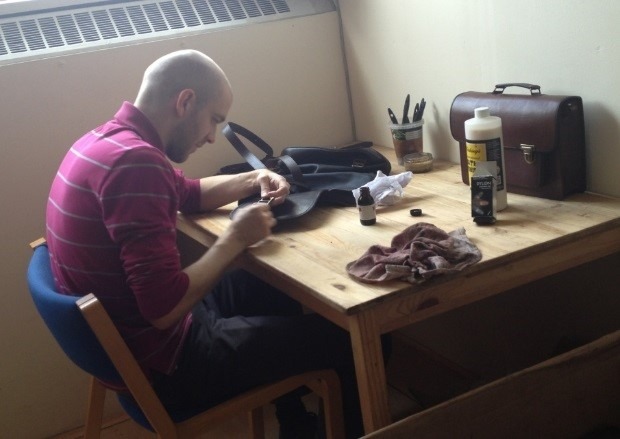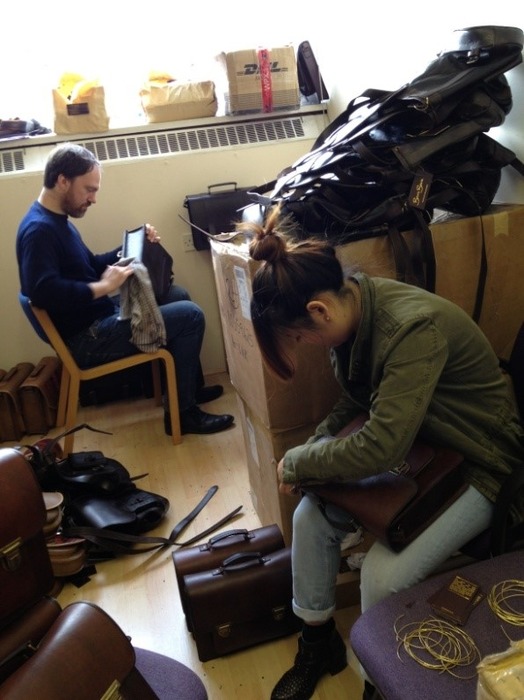 What is your favorite piece of work?
Aside from leather bags, some fans love our ethnic weave collection.These bags are made with a fabric called aguayos, a traditional handmade fabric from the Andes region in South America. Not only do they have unique patterns and colors, they reflect each region's style and technique. It's a traditional craft that people pass on in the family for centuries, and so each has their unique pattern and texture that's different from the other family's weaving.
In order to keep this craft and culture alive, we work with a fabric vendor in El Alto for ways to bring them to the world by incorporating them with our bag designs. It's our vision to combine modern designs with traditional crafts. When you carry a Beara Beara bag, you are also appreciating the skill, determination, respect and love that go into making each individual bag.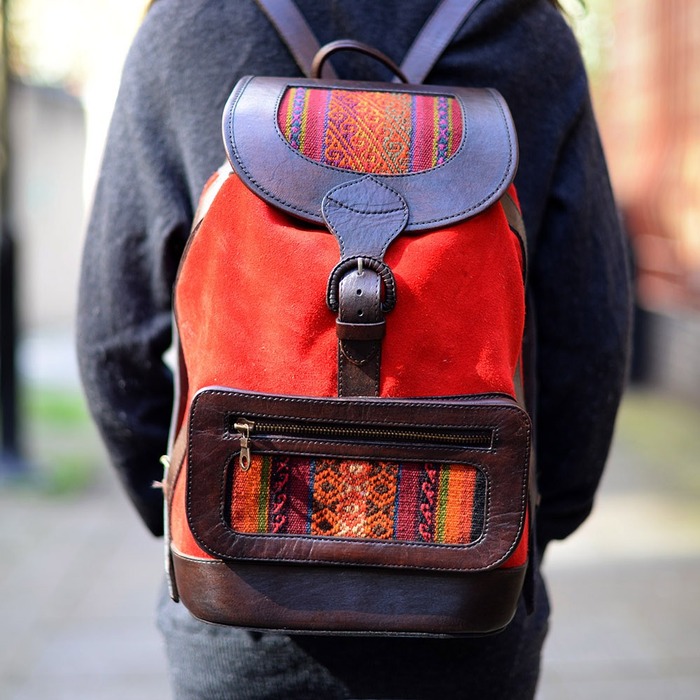 How do you make your work known to the world?
Of course we know that marketing is important and that celebrity endorsements are the most effective way to go. However, our hope is that people will discover our bags on their own, and then start following our brand because they find a special connection, something they resonate with.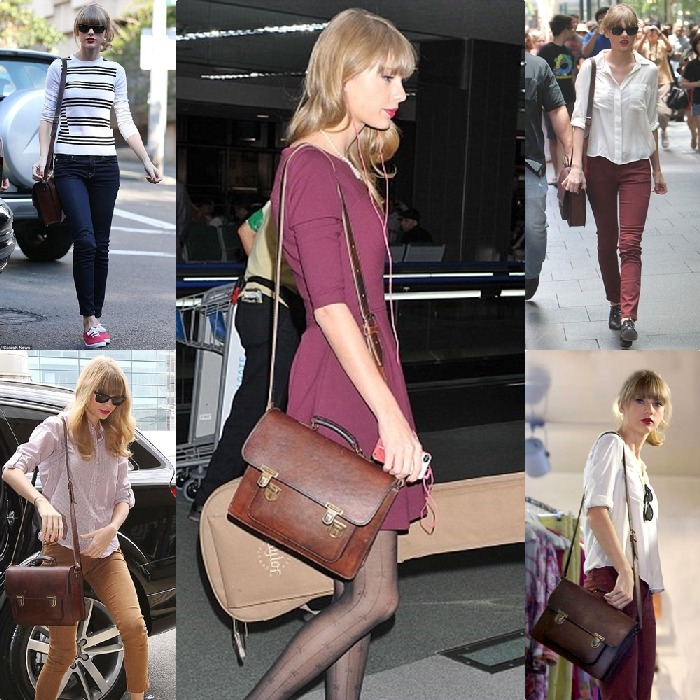 So when we first saw Taylor Swift carrying our Santa Anna Satchel bag on a magazine, we were a little bewildered because we did not pay for any celebrity endorsement, but also very excited and honored that Taylor Swift chose to use our bag for the world to see during her international tour. Then we were invited to London Fashion Week, bringing our latest bags to the catwalk—I've never experienced something that exciting! We were lucky to continue to be featured by bloggers and on local media in London, such as by BBC host Fearne Cotton, Sarah Jane Crawford, 90210's star Shenae Grimes and her model husband Josh Beech.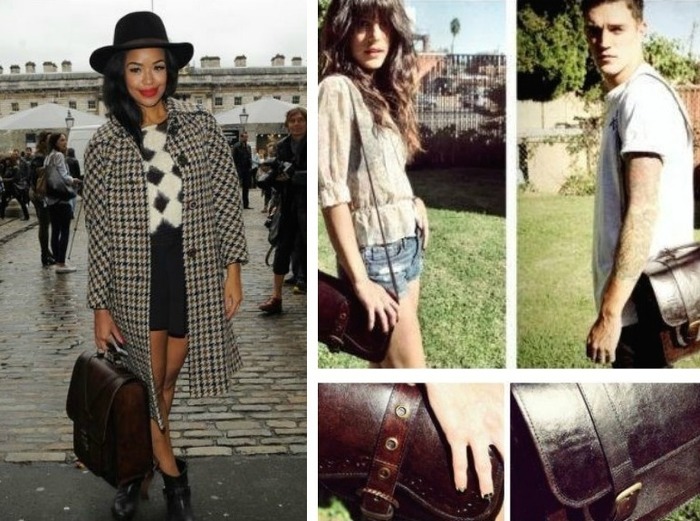 However, no celebrity endorsement can beat the real connection with our customers and community. When people like our bags, when you identify with Beara Beara, it makes me  proud. Nothing motivates me more like letters and support from our customer, as well as their photos of how they're using the bag! One girl from Australia wrote us, "I've never bought a bag over a hundred pounds! But I've been using it every single day for over a year, and it's only becoming more beautiful. It was worth every penny. Thank you for creating such amazing bags." 
Here are photos of Beara Beara bags people sent from all over the world!
Taiwan: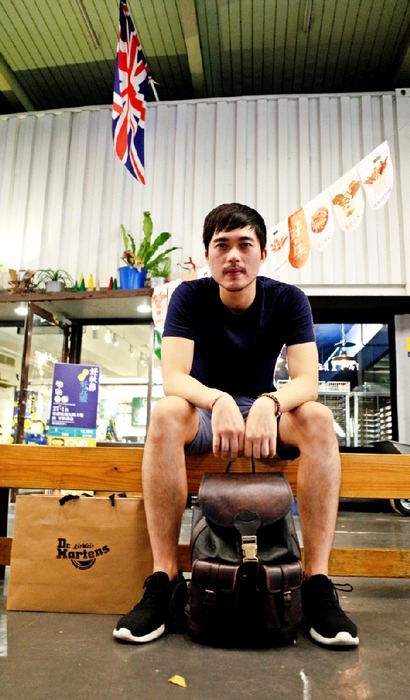 Spain: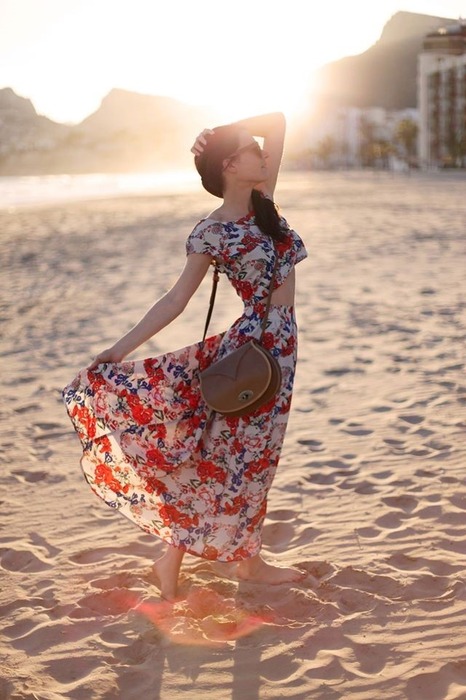 France: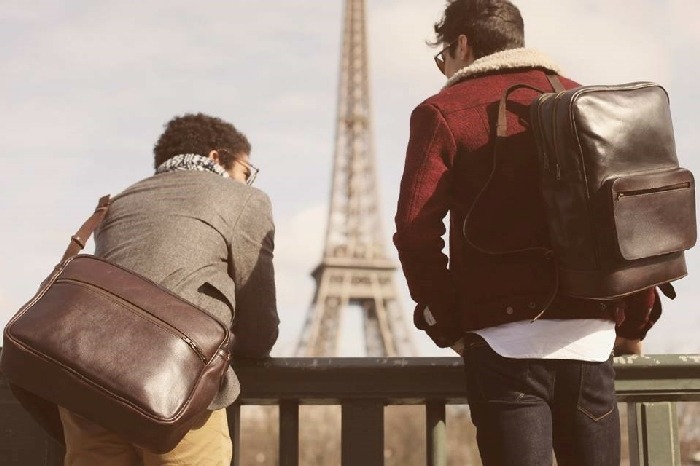 Australia: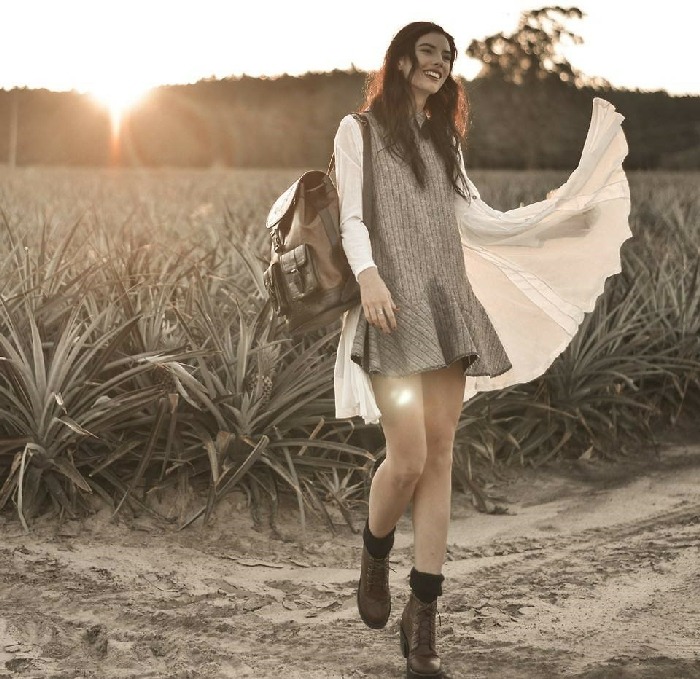 Iceland: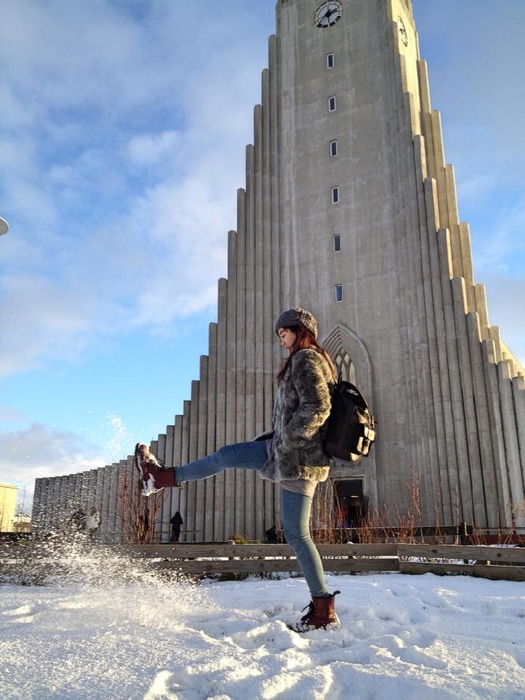 Brick Lane street styling: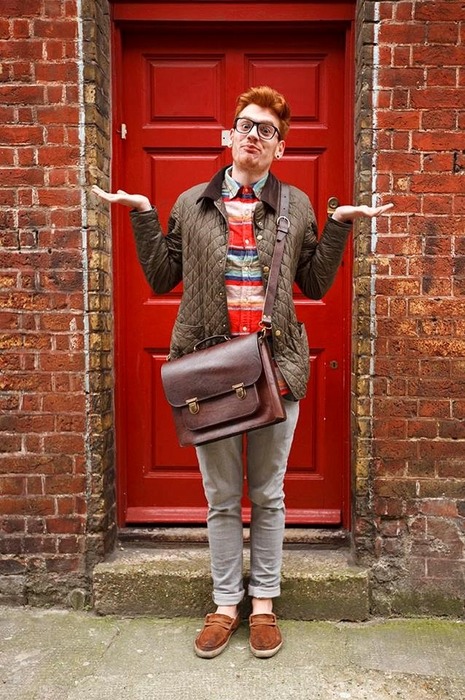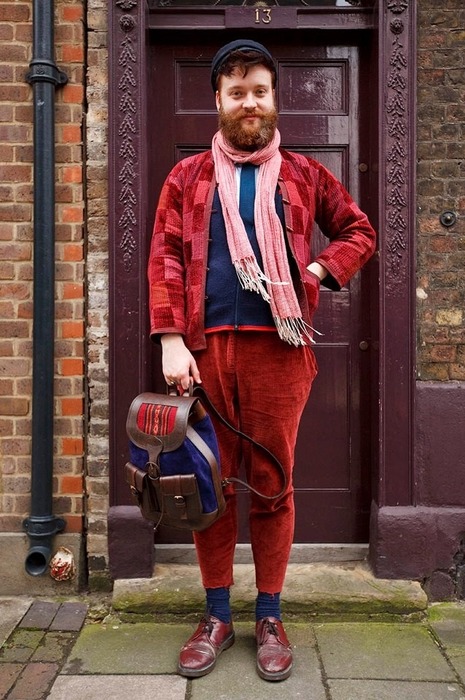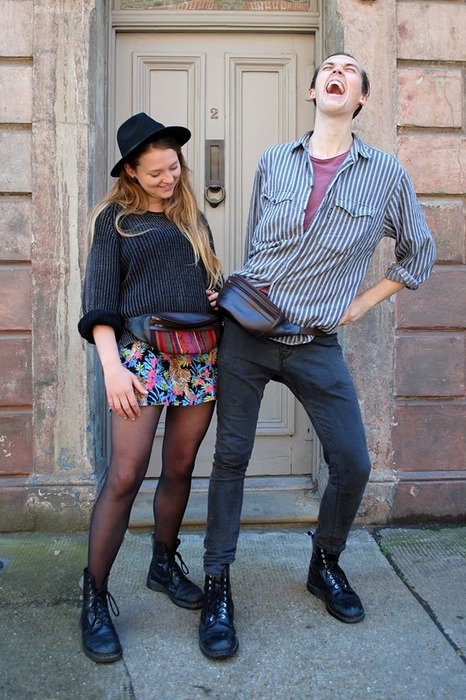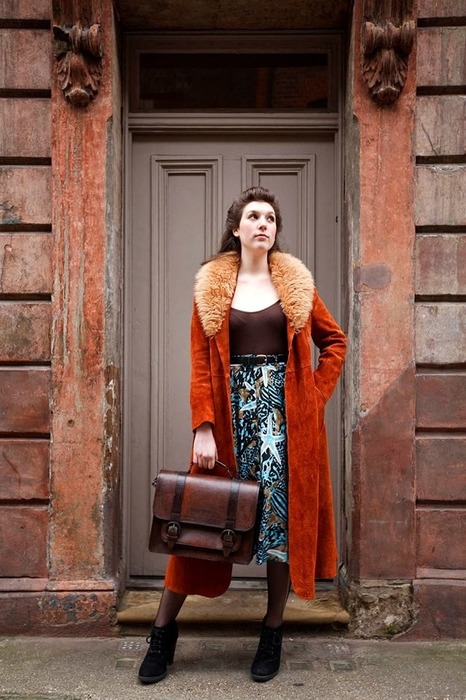 Discover the ethnic fabrics and leather craft of Beara Beara!
Featured bag makers from all over the world:
► ► ►  Featured Shop | Alphabet Bags
► ► ►  Featured Shop | Mamie Bag
► ► ►  Designtrepreneur | Jomu Studio
We at Pinkoi always cite the bloggers, designers, and content creators whose ideas we post. Any missing credit is unintentional and will be corrected upon notice. If you wish to share our content for personal use, please do so under these conditions:
Give Pinkoi credit and include a direct link to Pinkoi.com.
Must stay true to the original article; no word, picture, video and logo can be altered or added.
Read full ethics policy