Featured Shop | Janfive Studio
Pinkoi is Asia's leading marketplace for buying and selling independent design. Discover beautiful design products to decorate your lifestyle. Whether you're buying for yourself or someone special, Pinkoi is the ultimate gift shop for buying unique presents!
Janfive Studio is my declaration of love for art, textile and fashion.
Sai started Janfive Studio out of her passion for art, watercolor and textiles. As she explores new expressions for traditional arts, she is also eager to share her journey so far.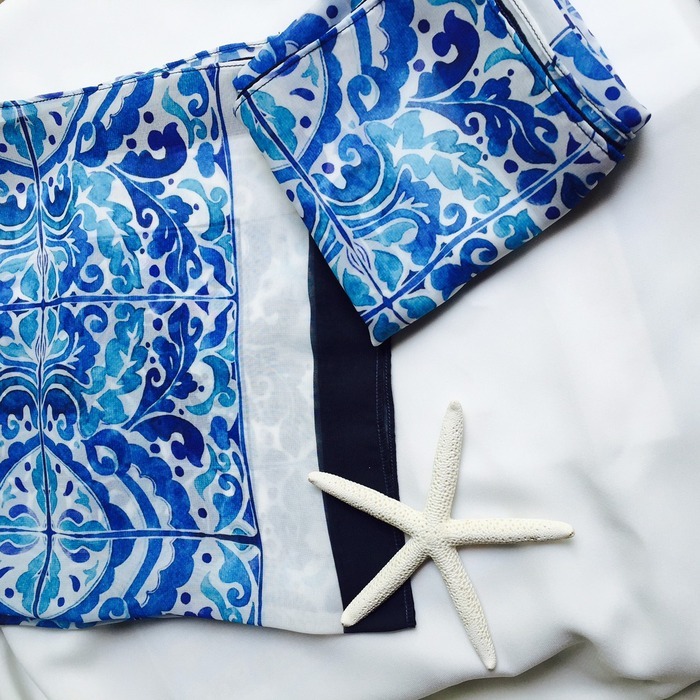 Janfive Studio creates patterns that are timeless classics steeped in culture. We have a distinctive blue-and-white palette applied to watercolor aesthetics. The motifs are first painted in watercolor, then digitally printed on fabrics. This gives life to the fabric and bring art and fashion into our everyday life.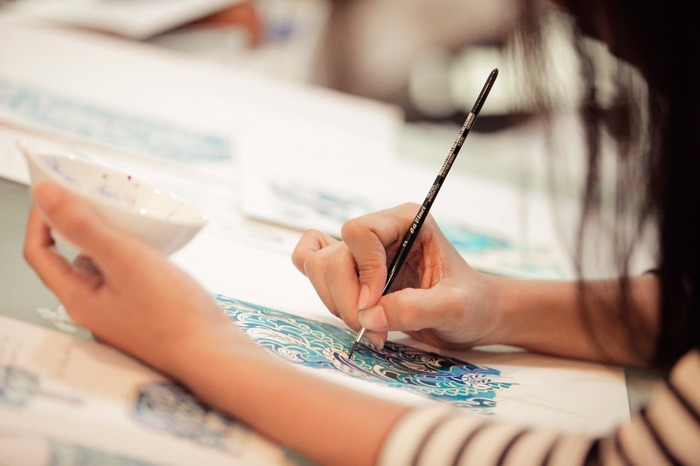 What inspires your designs?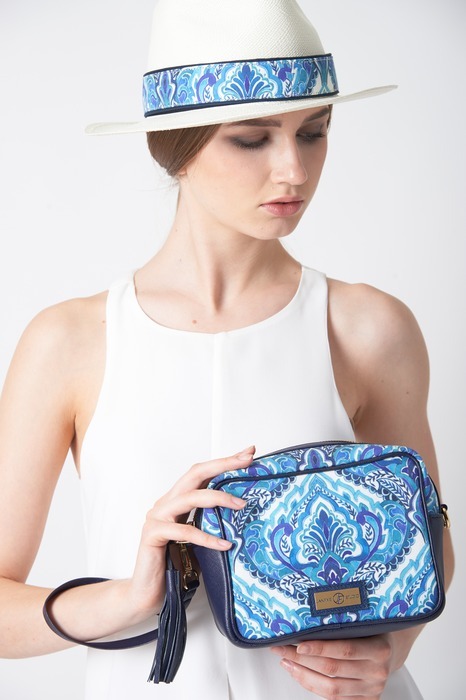 I take inspirations from the traditions of Asian, Arabic and European art and lifestyles. Designing patterns is my way of telling my story and my way of life. If I run out of ideas, I'll put down work and head to the beach or go shopping to relax.
What does design mean to you?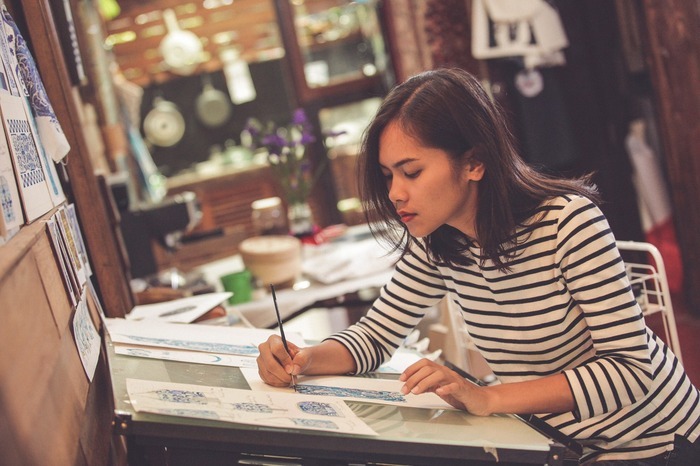 Fashion finds inspiration from the past to create new trends. Design is the medium of telling ideas and stories.
I knew I would become a designer when I was 15. At first, I wanted to go to an art school for college, but in the end I chose textile and fashion design. Since then, I have fallen in love with textiles and printing, and really decided to become a textile and fashion designer.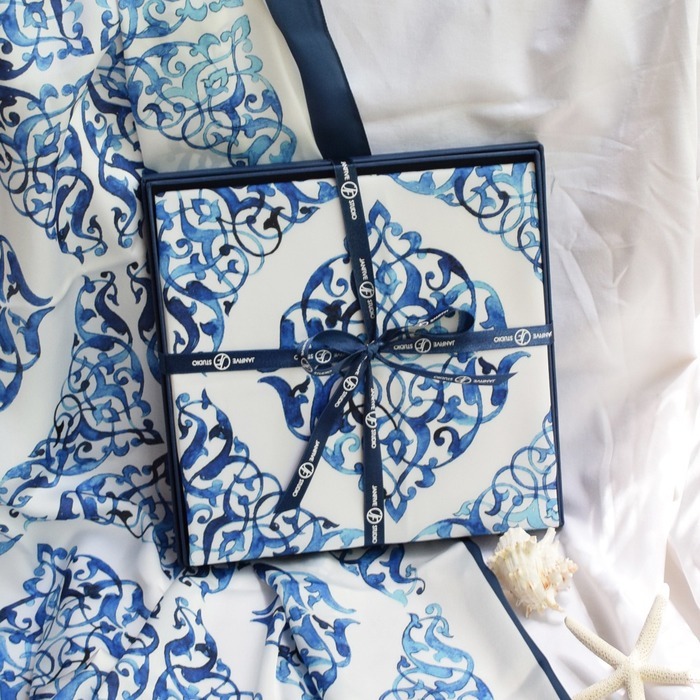 How do you balance between trends and originality?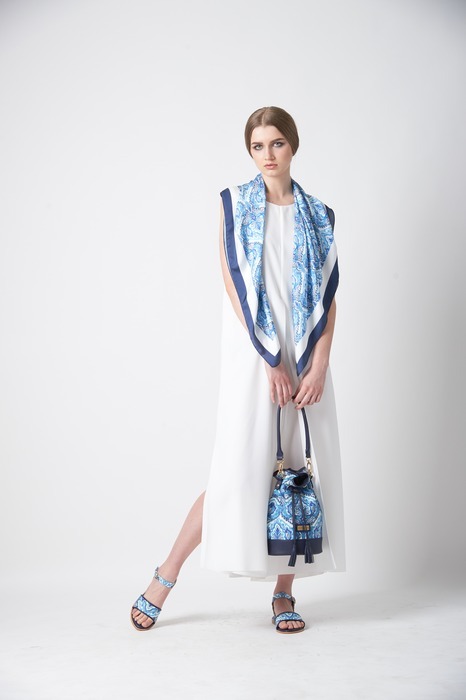 Janfive Studio has its own original style, but I also take current trends into consideration, because it's important to offer the market what it's looking for. Product quality and market demands are major factors to my design. The production stage is the most challenging: finding parts and controlling productions is never a smooth process, but I need to ensure that we keep up the best quality at every stage.
Please offer some words of wisdom to up-and-coming designers.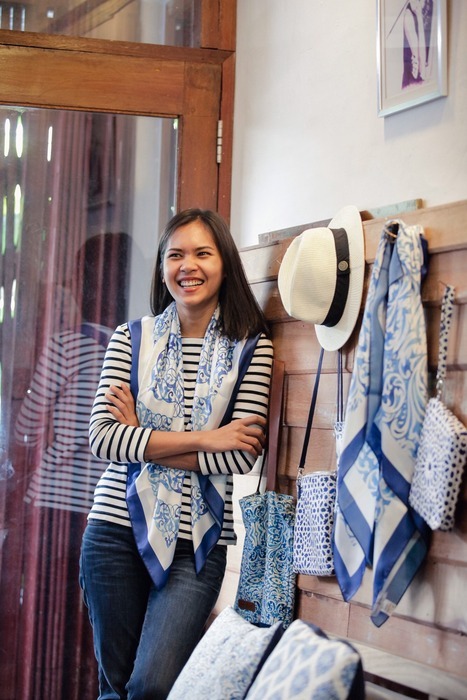 Find and do what you love the most. Practice as much as you can. Nothing is perfect at the beginning.
It takes time to make a dream come true but it is really worth it. When you feel burnt out, just relax and do it again once you feel better. Nobody is perfect but you can do it and you must do your best for it.
Beautiful fabrics with a story
► ► Featured Shop | Chandamama Organic Children's Clothing
► ► Washable Kraft Paper Fabric: the Leather Alternative for Bags & Crafts
► ► Shop Next Door | InBlooom Fabrics with a Cause
► ► Just in Time for Spring! Floral Scarves from Featured Shop Siwa-arporn
► ► Featured Shop | Need a New Needle Embroidery
Translation: Melissa
We at Pinkoi always cite the bloggers, designers, and content creators whose ideas we post. Any missing credit is unintentional and will be corrected upon notice. If you wish to share our content for personal use, please do so under these conditions:
Give Pinkoi credit and include a direct link to Pinkoi.com.
Must stay true to the original article; no word, picture, video and logo can be altered or added.
Read full ethics policy