Here's How We Find the Perfect Christmas Gift on Pinkoi!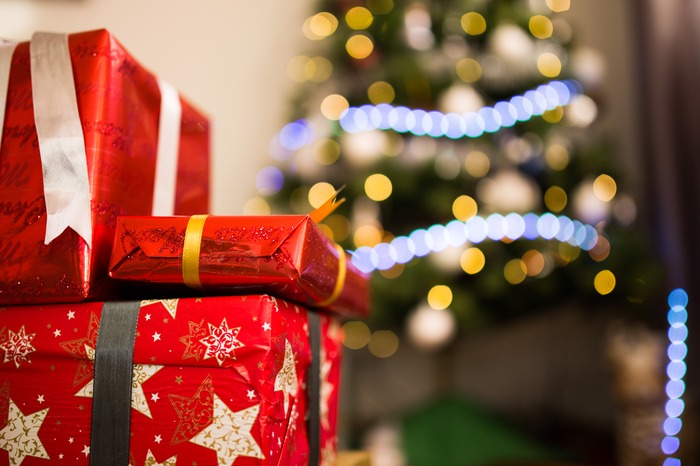 How do you choose a gift for someone? We have several tried-and-true tips for you, such as choosing based on personality, or choosing a customized gift that's extra meaningful. But people are complicated, and there are always multiple considerations for each person. That's why we're sharing with you how we find the perfect Christmas gift on Pinkoi. With our gift finder and powerful filters, the search will be over soon!
We're showing examples with the Pinkoi app (check out the app here!), but you can get the full experience on the web too!
Need fresh ideas? The entire Pinkoi is your brainstorming team! 
The Pinkoi Gift Generator is an intuitive gift-finding quiz. It'll give you endless ideas until you select 4 designs your receiver would like.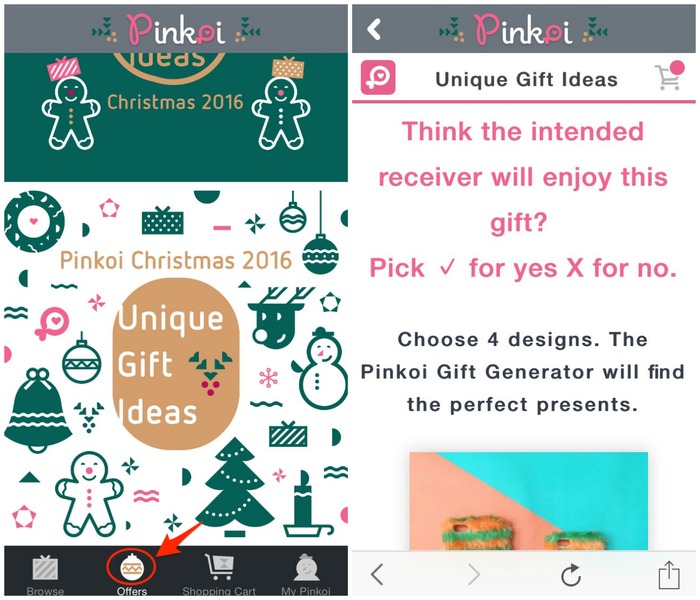 Then you will see a little reindeer working hard to find gifts—based on your selection, the Gift Generator will find the best presents!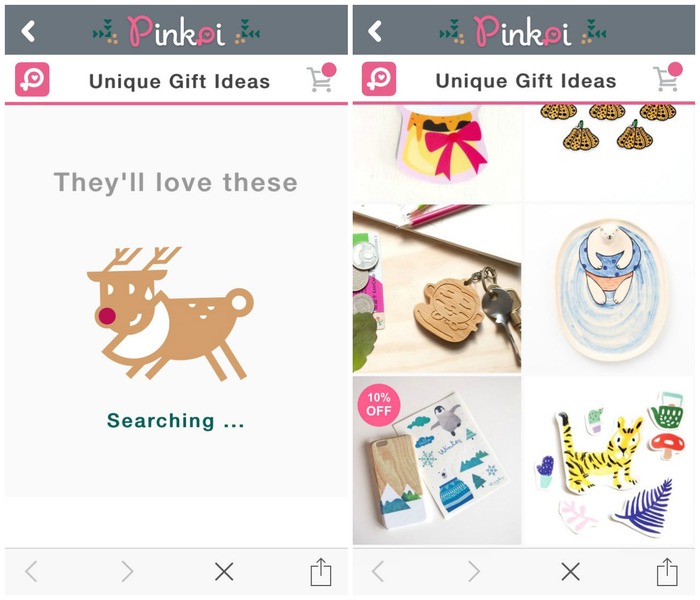 2. For the Mom who "don't need anything"
"Mom, what would you like for Christmas?" The answer is always, "I don't need anything." Which means it's up to us to discover what Mom really needs! 
Mom's been complaining her shoulder bag being too heavy, so we're searching for "lightweight bag" in the Shoulder Bags category. She also says light colors make her look younger, so let's filter colors too.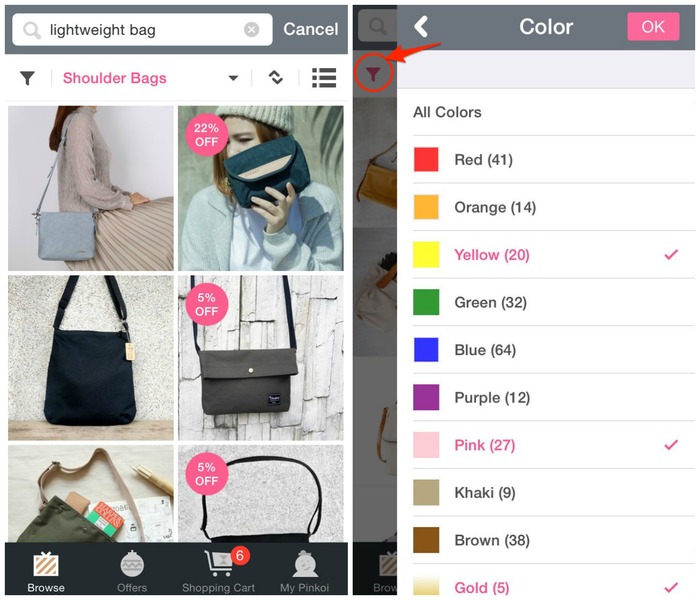 We're not skimping on budget for mom! So let's sort by price from high to low. It'll also help filter for more mature style. Then, start scrolling!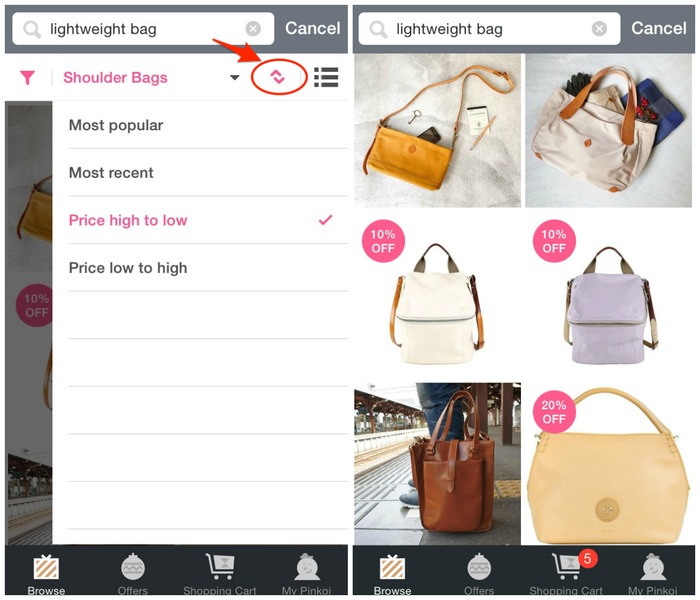 3. For the kids next door
You likely haven't seen the kids next door for years. How tall are they now? What are their hobbies? It could be hard to guess!
Social proof means a lot, so let's see what's hot in popular teenager categories like stationery and electronic accessories. Then sort by popularity.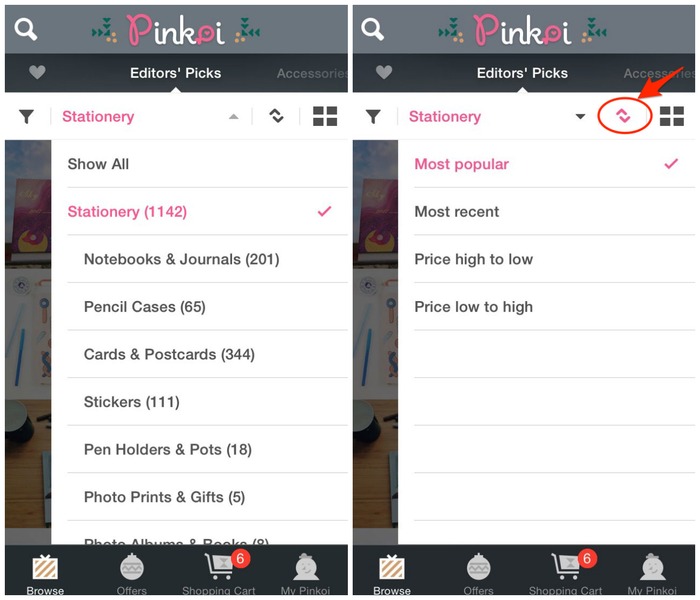 We found an adorable illustration washi tape! Then we check the shop's About section and discover it is designed by students, and their shop has near perfect review! Now that's a good story for the kids.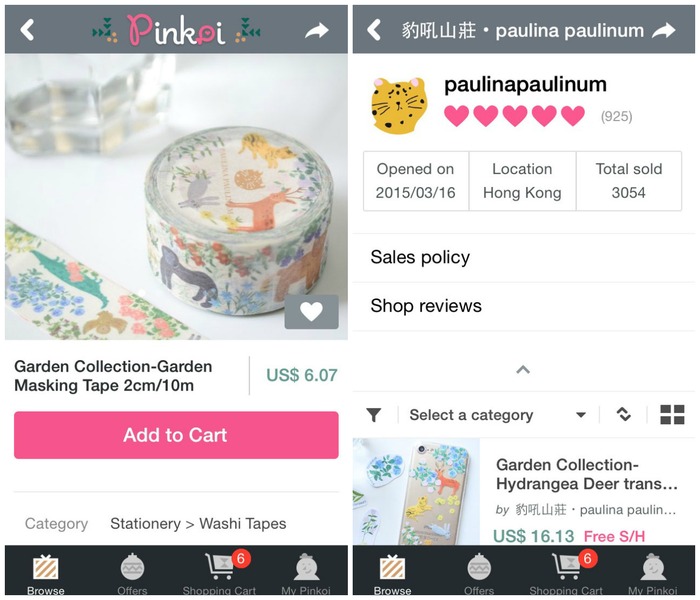 4. For the creative friend
Quality and originality is key for this artistic friend who is enthusiastic about supporting independent designers and environmental causes.
We hear Thai design's pretty hot now—so start by searching Thailand and filter the item location to Thailand. Then, filter the material to natural cotton and linen.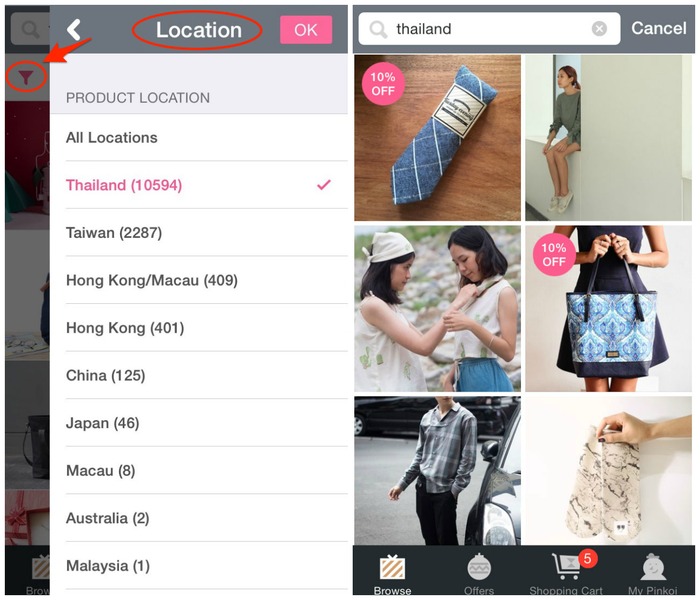 Beautiful! Perhaps there are more exciting options? Let's filter the style instead for ethnic styles. Wow, she'll love these original styles that really stand out!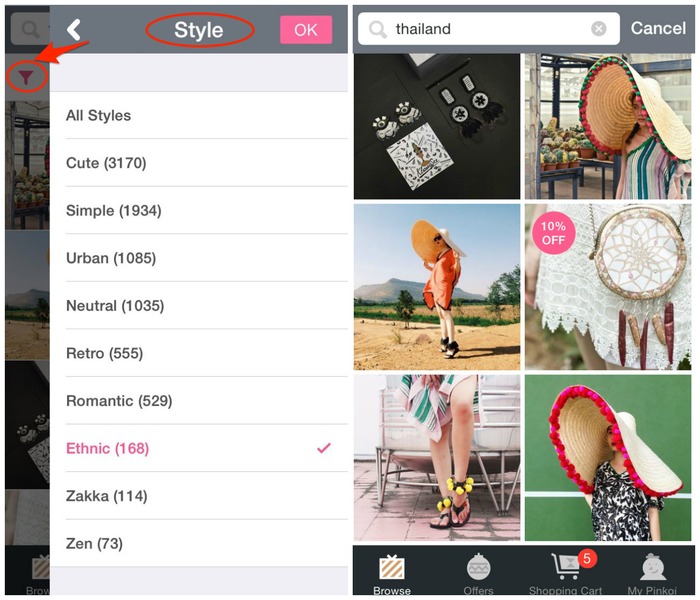 5. For the hostess
Should this gift also be for the host too? Honestly, it's much easier to please the hostess, but we don't want the host to feel left out!
For a house party, a presentable packaging pretty much gets the job done. Let's search for gift sets, and check the Home and Living category.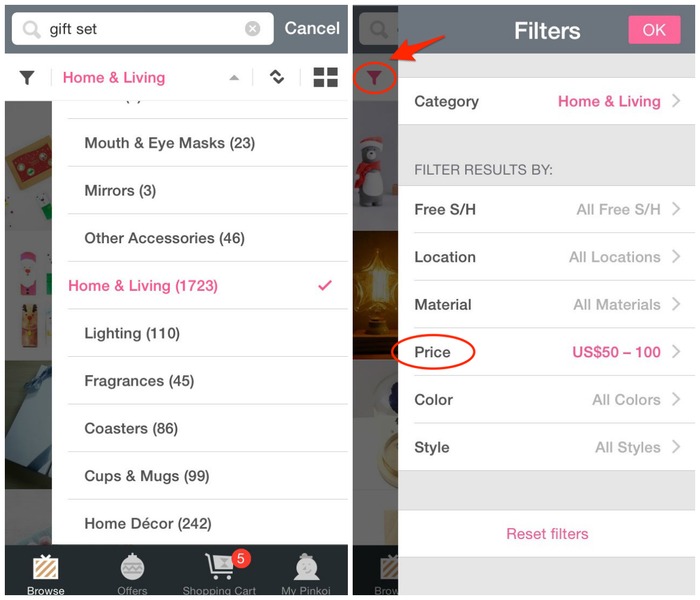 Set a budget in price filters for gifts appropriate for the context. Let's also check the Tea category—tea gift sets are always a good idea!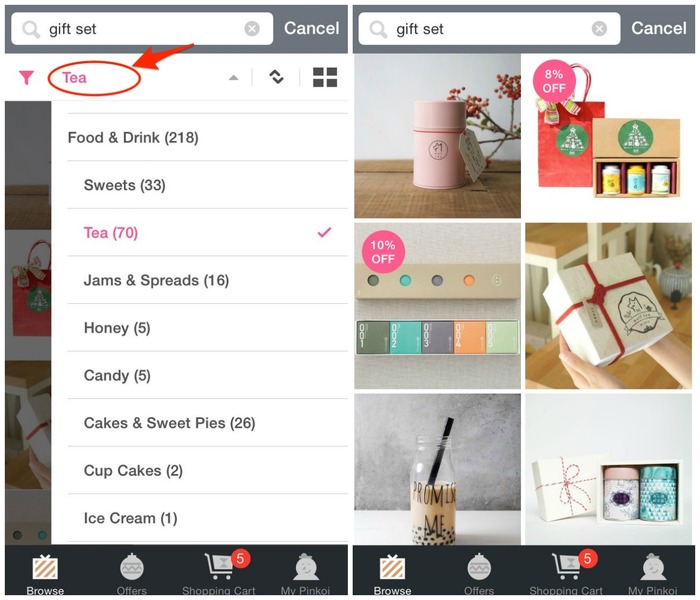 Now you know how we do it! Use these tips to accommodate whatever's on your mind about the person you're buying gifts for!
Check off that shopping list!
► ► ► 10 Unique Christmas Presents for Her
► ► ► 10 Personalized Christmas Gifts to Show You Care!
► ► ► Find the Best Christmas Gift for Him Based on His Personality
Text: Melissa
We at Pinkoi always cite the bloggers, designers, and content creators whose ideas we post. Any missing credit is unintentional and will be corrected upon notice. If you wish to share our content for personal use, please do so under these conditions:
Give Pinkoi credit and include a direct link to Pinkoi.com.
Must stay true to the original article; no word, picture, video and logo can be altered or added.
Read full ethics policy