Cuteness Overload! 9 Adorable Halloween Stationery Finds
Pinkoi is Asia's leading marketplace for buying and selling independent design. Discover beautiful design products to decorate your lifestyle. Whether you're buying for yourself or someone special, Pinkoi is the ultimate gift shop for buying unique presents!
We believe that somewhere in this world, ghosts are nice and monsters are cute. Over there, Jack-o-lanterns smile and we can get cozy with puffy ghosts. Even umbrella ghosts from Japan make friends with vampires! With these sticker sets, earrings and postcards, you can transform this Halloween into the most adorable one ever!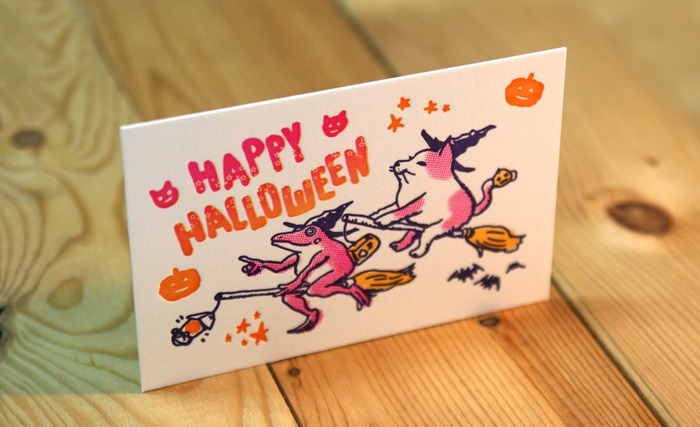 Halloween in Japan is awesome and you can see it from Kappado's letterpress card! Frog and Cat from Kappado are back for another year of Halloween celebration with plenty of cheerful magic!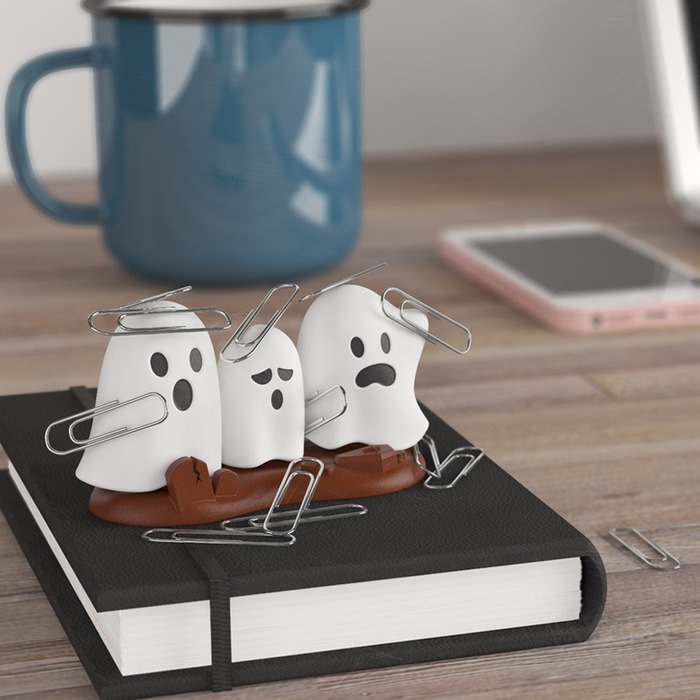 Perfect for the office desk! These ghostbusters attracts paper clips and business cards. See them all scared and frightened of the devil which is boredom at work!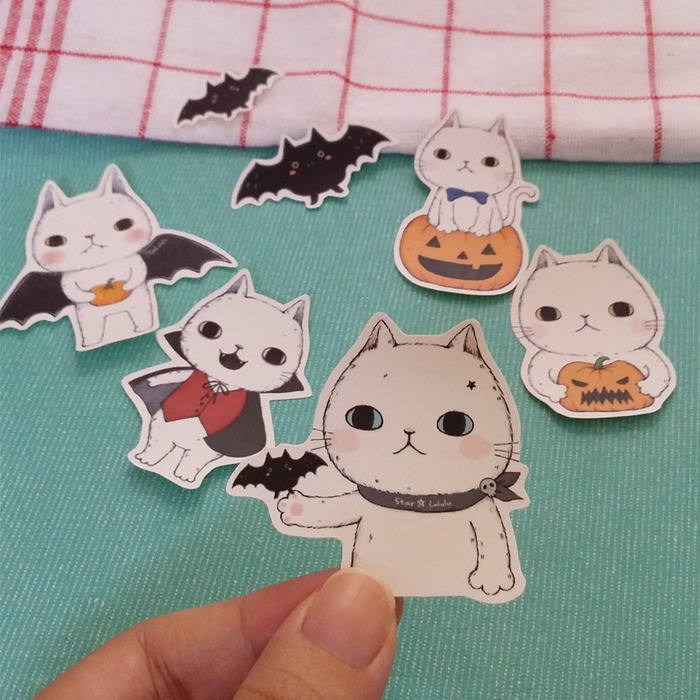 From one of the top stationery brands, Starlululu, the mischevious cat and bunny have all their scary bat wings on and Halloween tricks prepared. This set of big stickers will make your notebooks, gift bags and refrigerator super cute!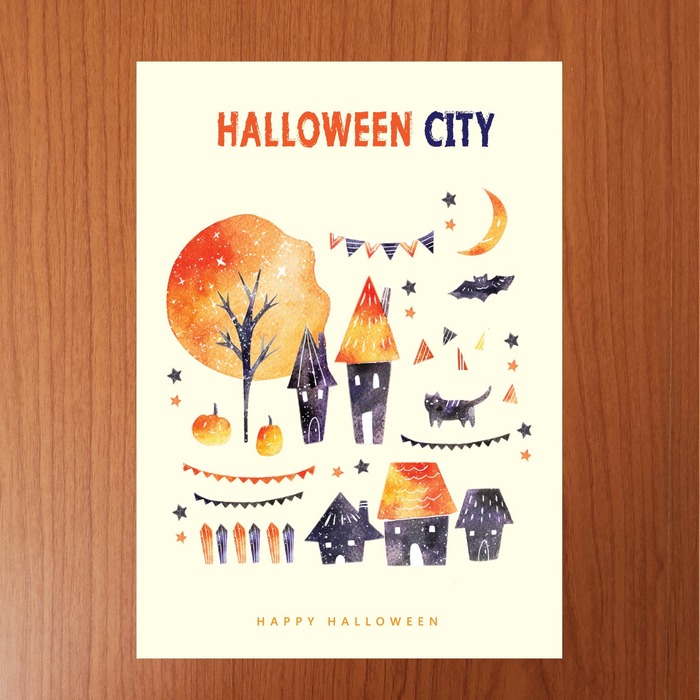 There is Jack's Christmas Town, and there is Halloween City where spooky houses have an orange glow under the new moon and autumn leaves. The coziest Halloween postcard we've seen!

▲ Scary deals happening at Pinkoi Anniversary now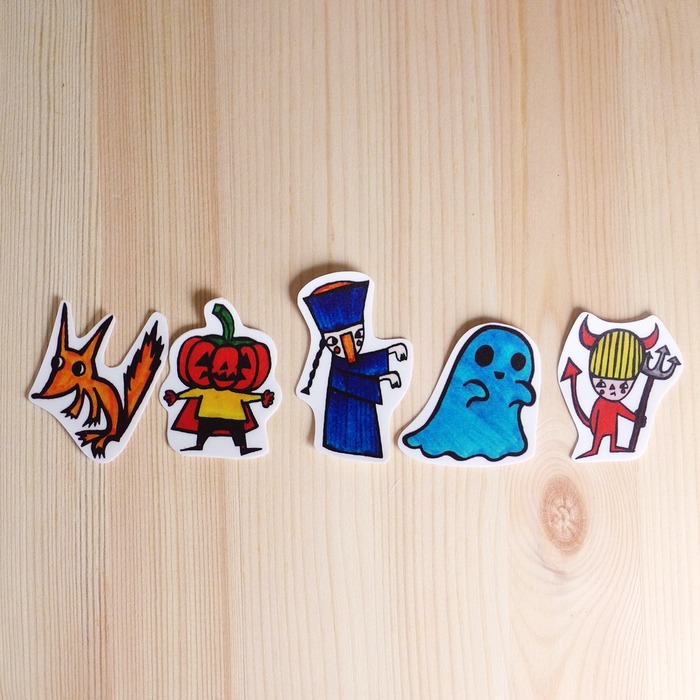 Little devil, ghost, Chinese zombi, Jack and a terrified fox are all mingling on the All-Hallows Eve. What a sweet community!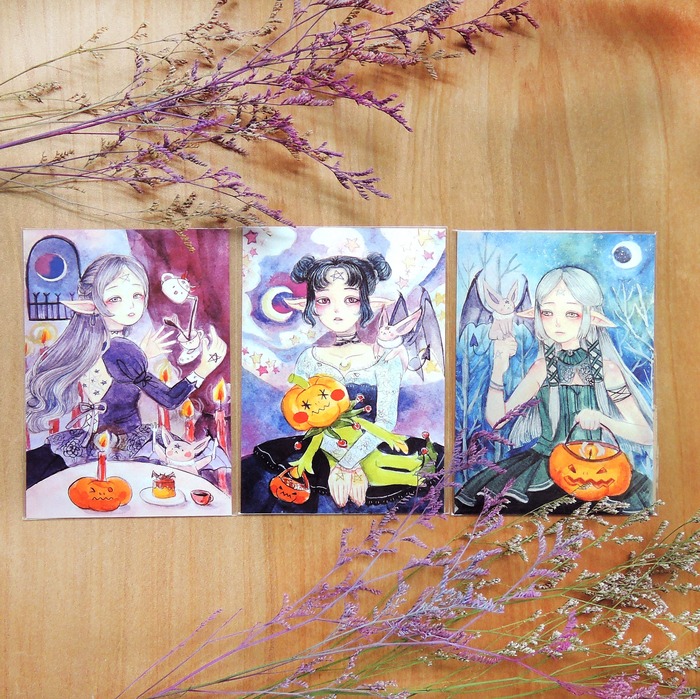 Witches, manga style. These melancholy witches and their pumpkin desserts, pumpkin doll and Jack-o-lantern is one of the more elegant Halloween illustrations you'll see out there.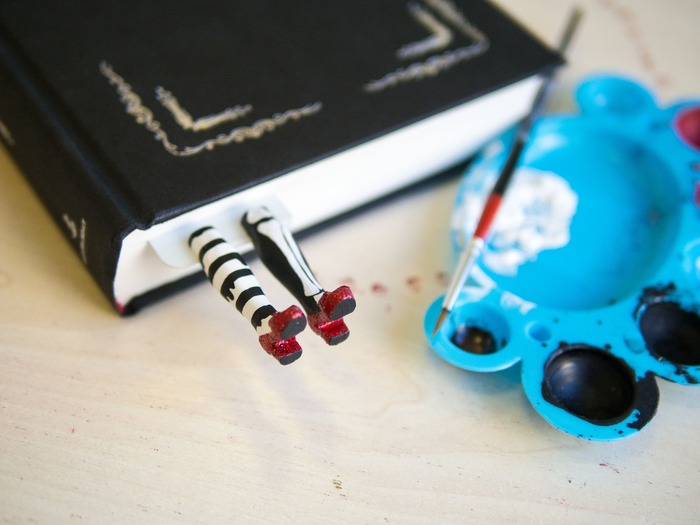 The wicked witch has died in your book! What are you going to do?! Looks like she was electrocuted!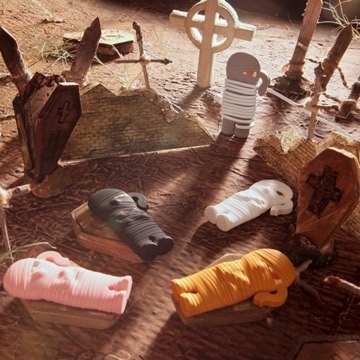 Take good care of these mummies, and they'll take good care of your cables.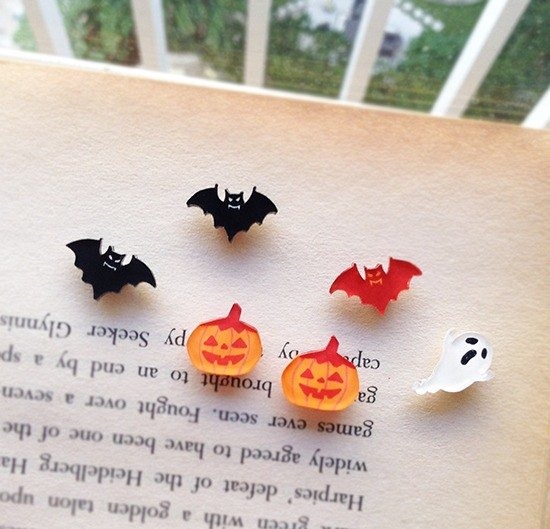 Bats and ghosts dancing in the sky, pumpkins enjoying the spooky night—Too bad we don't have enough piercings to wear the entire scenery on ourselves!
Which adorable ghost do you like the most?

Pinkoi Anniversary is happening now. Pinkoi's Anniversary is about seizing the moment! We should be living for now, not waiting for the perfect moment. It's time to take control of time and to finally seize the moment.
Until 10/31 (GMT+8), all orders over US$45 can get US$3 off, or US$60 get US$5 off. 
Keep travelling the road of cute and spooky!
► ► ► You have to experience Halloween in Japan
► ► ► Find Your Halloween Alter Ego With These 8 Accessories
► ► ► 10 Delightfully Gloomy Black & White Illustrations
We at Pinkoi always cite the bloggers, designers, and content creators whose ideas we post. Any missing credit is unintentional and will be corrected upon notice. If you wish to share our content for personal use, please do so under these conditions:
Give Pinkoi credit and include a direct link to Pinkoi.com.
Must stay true to the original article; no word, picture, video and logo can be altered or added.
Read full ethics policy