7 Holiday Candles with Festive Scents and Looks!
One thing we love about cold, dark winter evenings is being able to come home, light up a candle, and immediately immerse in cozy cinnamon spice scents along with warm flickering candlelight. We've collected some candles that not only smell like the holidays, but also look festive enough to be your holiday decoration. Find your favorite!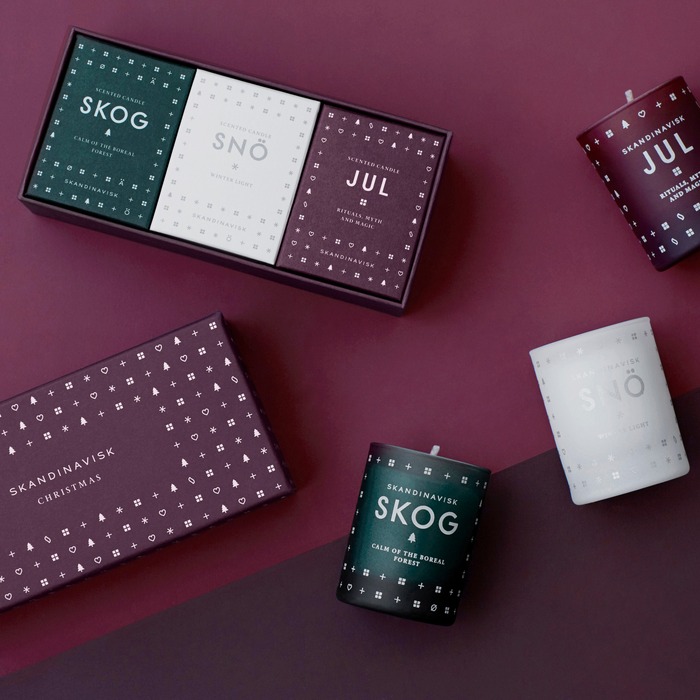 Winter Candles Set from Mountain Living
Dreaming of a cozy cabin in snowy forest this winter? This mini Nordic set of pine, winter berries, and gingerbread scents will satisfy your wish!
Scents: 
SKOG: pine, fir, leather, lily; SNO: winter berries, fir, cedar; JUL : gingerbread, honey, cloves, wine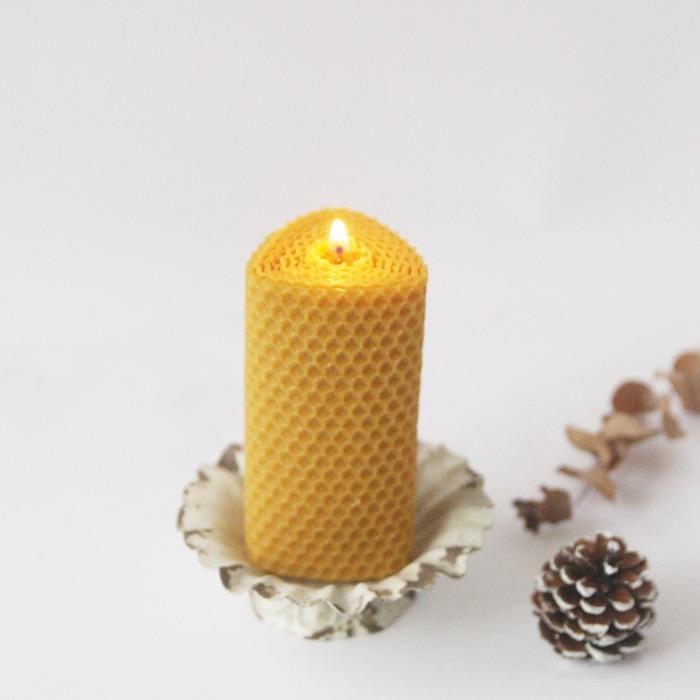 Triangular Pillar Candle  from Good Lily
You'll be gathering around the table a lot in the holiday season, so decorate a centerpiece with pillar candles, wreaths, fruits and cones!
Scent: orange, cinnamon, ginger, cloves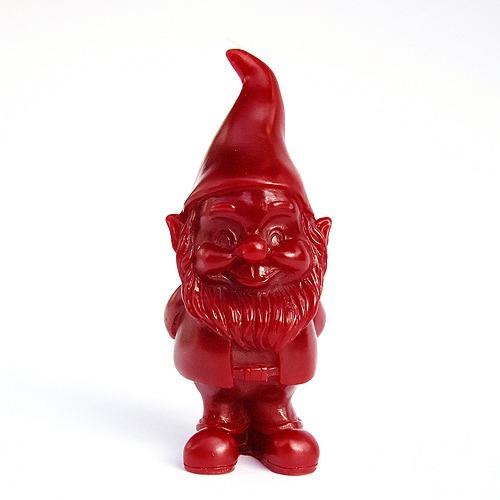 Gnome Candle from Together
Invite the jolly gnomes in and remember to smile every morning and evening. Plant them around the house for extra cheer!
Scent: vanilla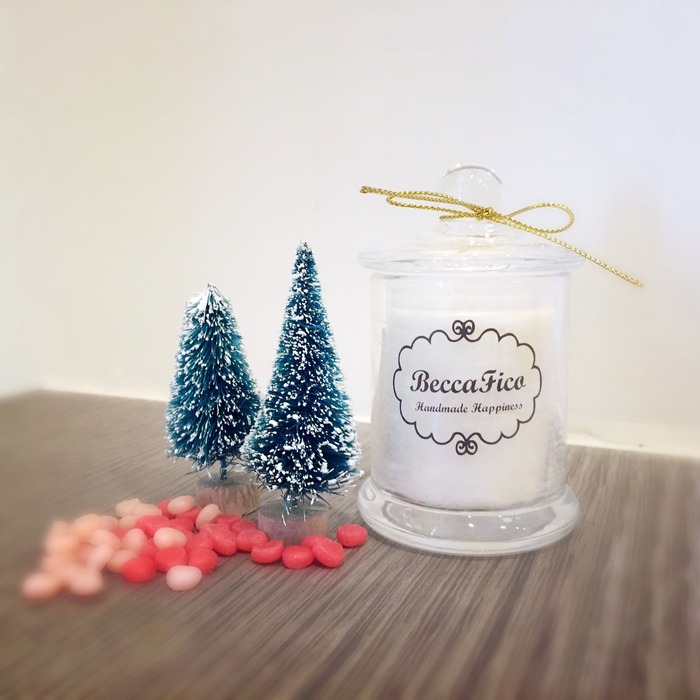 Soy Wax Candle from Becca Fico
Are you lucky enough to have a real Christmas tree, or a symbolic alternative at home? With this candle, you can extend that fresh pine scent to any corner of the house.
Scent: Scotch Pine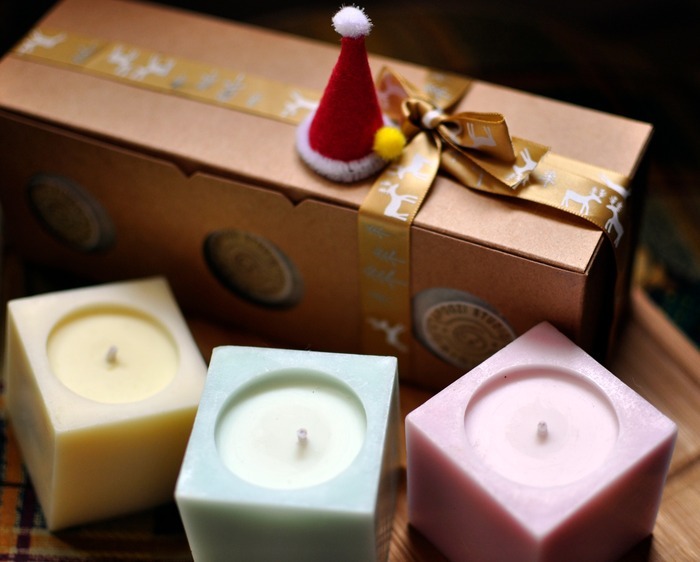 Essential Oil Candle Set from APOOZI
For those who couldn't make up your minds, mini sets are the best to ring in all the scents of the seasons. Verbena, rosemary or lavender—one for the dining room, one for the living room, and one for the bedroom!
Scents: verbena; rosemary; lavender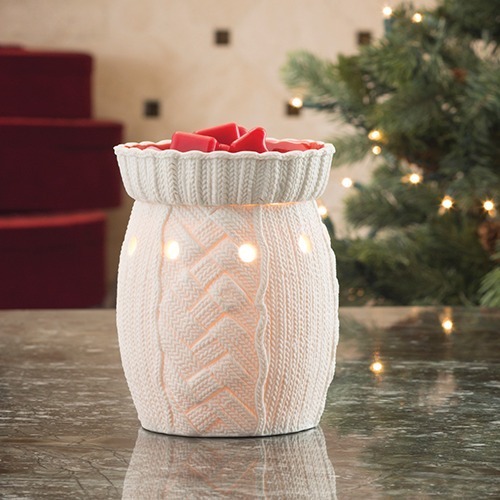 Knit Pattern Candle Warmer from VIVAWANG
Without using fire, this candle warmer in knits will accompany you from dinner through late night caps. Pair with a Christmas Day melting wax!
Scent: choose from here!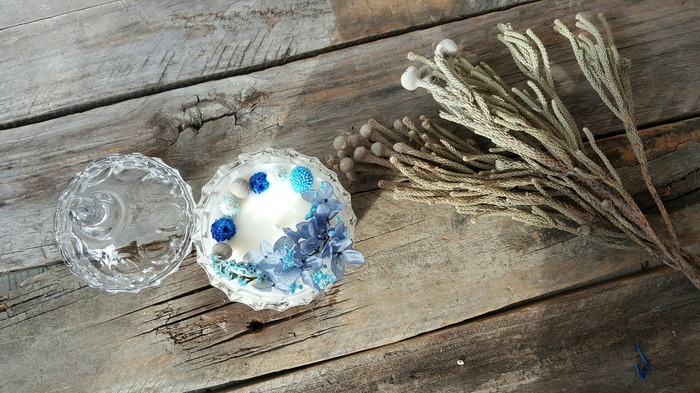 Dried Flowers Soy Candle from Smile Savon
This candle with preserved hydrangea and baby's breath and dried flowers is like a miniature of icy winter views, but comes with musky fruity scents.
Scent: apple, peach, cherry blossoms, osmanthus, mulan, musk, sandalwood
How are you lighting up your home?
It's beginning to feel like Christmas
► ► ► Color of the Week | Hush of Snow
► ► ► 5 Home Decor DIY Crochet Ideas for the Winter Season!
► ► ► 10 Personalized Christmas Gifts to Show You Care!

We at Pinkoi always cite the bloggers, designers, and content creators whose ideas we post. Any missing credit is unintentional and will be corrected upon notice. If you wish to share our content for personal use, please do so under these conditions:
Give Pinkoi credit and include a direct link to Pinkoi.com.
Must stay true to the original article; no word, picture, video and logo can be altered or added.
Read full ethics policy