10 Tips to Taking Mouth-watering Food Photos: Part 1
Pinkoi is Asia's leading marketplace for buying and selling independent design. Discover beautiful design products to decorate your lifestyle. Whether you're buying for yourself or someone special, Pinkoi is the ultimate gift shop for buying unique presents!
Foodies and food sellers, this post is for you. With the help of smartphones, Instagram and Yelp, we are all becoming pros of foodie photo… or is it so?
When brunching with friends, we snap photos to enjoy the moment and preserve the memory. However, if the goal is to present good food online and eventually sell them, there is a lot more to consider. Not only are looks important; so is the visual story: after all, it's the only way customers see and almost taste, smell and engage with your food. We found that while Pinkoi customers enjoy eye candies, they are also curious about the maker and the process behind the scenes. Good photos help you connect with them beyond eating!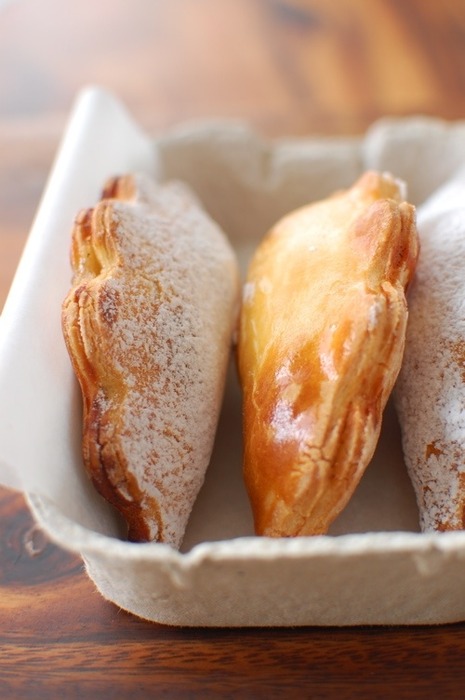 Selling Food on Pinkoi
Homemade food is a growing category on Pinkoi. More and more people are choosing to buy natural and homemade for reasons of health, the environment, or the community, and what definitely matches up is the amount of handmade or small-batch food and drink brands. Many on Pinkoi sell desserts, coffee and tea, or jam and spread, and some specialize in gift sets.
To help you stand out and connect to the right customers, we put together 10 essential guidelines for great food photography. So pick up your point-and-shoot, DSLR or smartphone (don't worry if smartphone camera is all you have—read our tips here!), and let's get started!
1. Light source, light source!
a. Natural light
Light is crucial to photography, and even more so for food. Imagine this: on a wooden table in a sunlit room, a sugar brioche glints next to a steaming cup of coffee. Never mind that breakfast usually means gulping down half a bagel in a cluttered kitchen: good lighting conjures up the most appealing impressions, so make good use of windows or balconies. Tip: shooting against the light brings out a warm glow around your subject.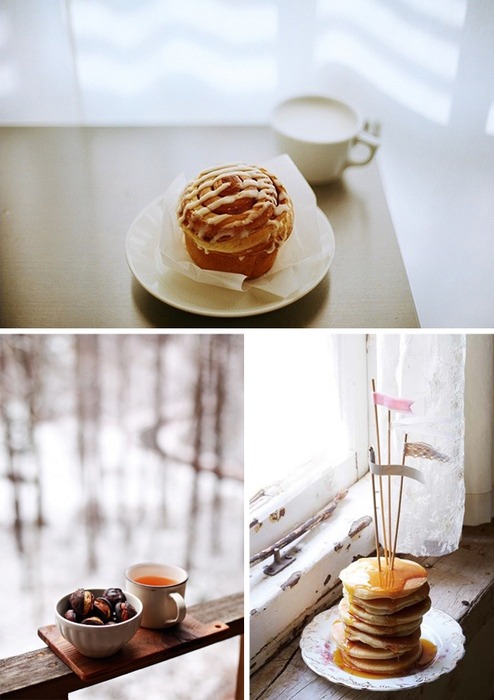 b. Artificial light
If natural daylight is not an option, head indoors but make sure artificial light is abundant, and use a tripod (or DIY alternatives) as a stabilizer for better image quality. Reflectors are useful and easy to DIY too—check out our tips about working with light on smartphone cameras.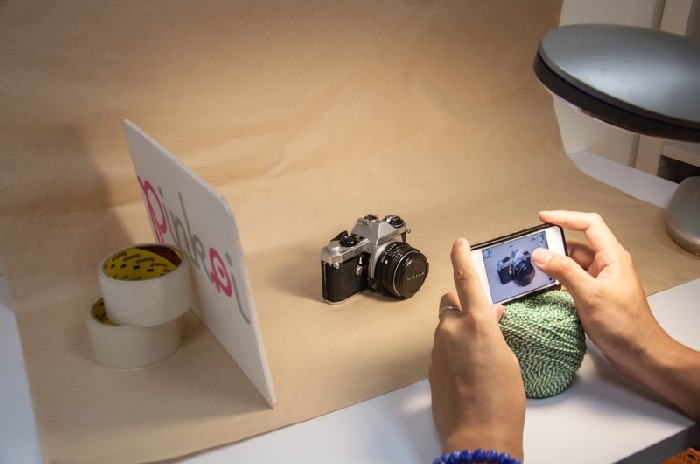 c. White balance
Choose fluorescent light or at least set white balance to fluorescent on your camera, because yellowish incandescent light takes away the vibrancy of the food, although many sellers choose it for the warm tone. However, images in yellow-tone lights look underexposed and unappetizing (unless you're creating a vintage theme, which might require some explanation in description).
2. Orientation
a. Flat lay
This means you shoot from the top down, holding the lens in parallel to the food, a technique recently gaining popularity for its curated, framed look. Imagine yourself composing a collage with food and utensils with the table as a canvas.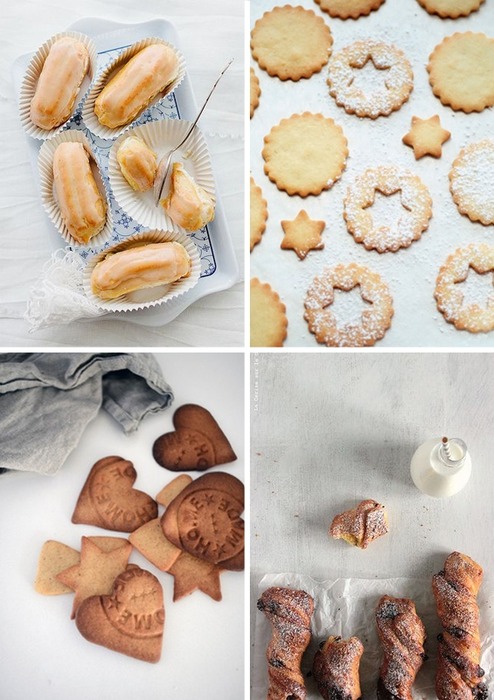 b. Horizontal
Shooting at the same level of the food is especially appealing for layered or stuffed food, like layered cake or cupcakes with fillings. You can also deliberately use it as a visually stunning technique: stack up food items or ingredients and shoot sideways.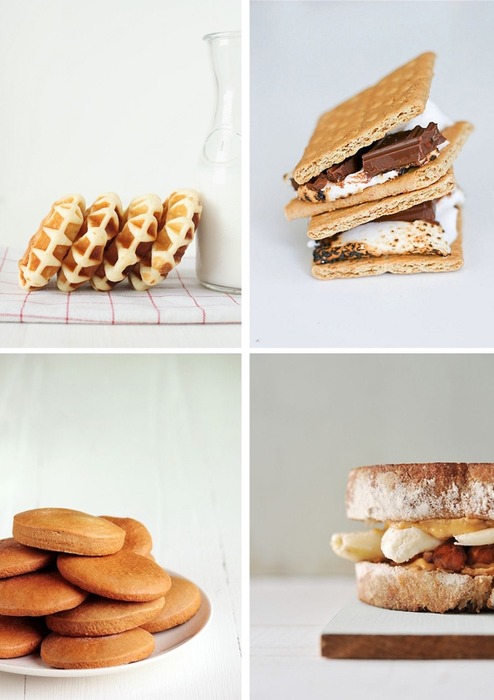 c. POV shot
Shooting from where you're sitting and eyeing the cake is called a POV shot. It puts the viewer in the position to start digging in! Although this kind of angle can really whet appetites, it usually involves a lot going on in the background, so take a more shallow FoD (field of depth) to make the subject stand out.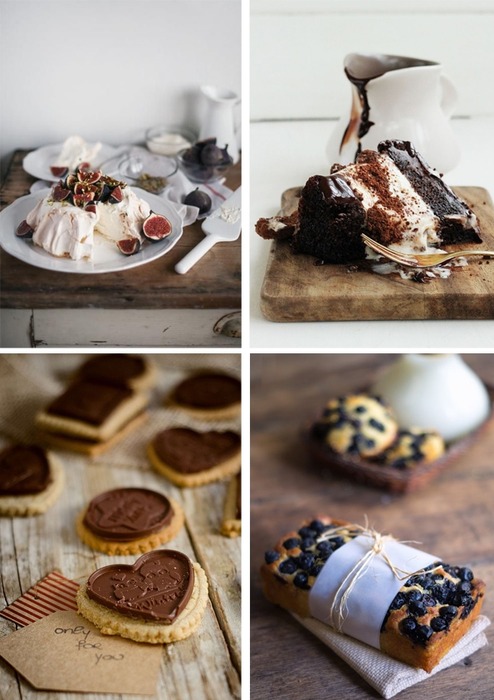 3. Composition
a. Balance
Whether you're creating a no-nonsense or spontaneous scene, keep the balance so viewers will linger. Figure out the balance by starting with your subject in the center, then start adding props and adjust positions.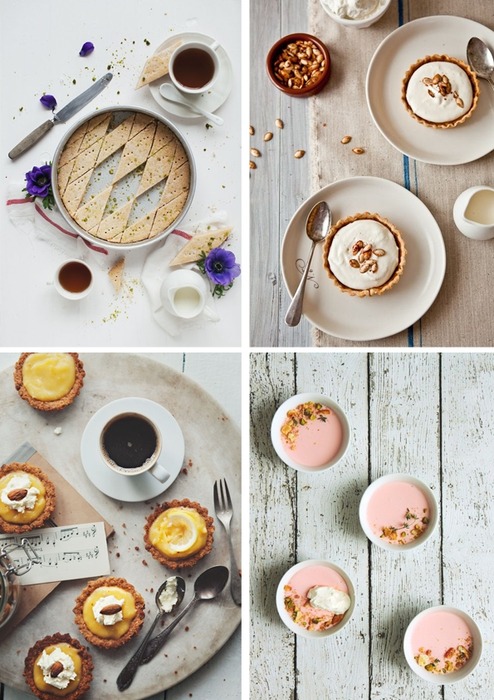 b. Close-ups
Close-ups are powerful because they engage the senses (that looks so crunchy—that must smell like vanilla!) so take advantage of the macro mode on your camera.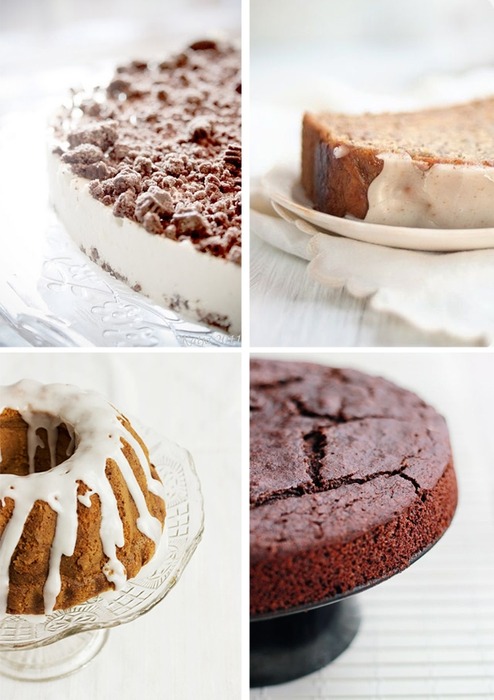 c. The most flattering angle
Just as we all have a most flattering angle for a portrait, food does too. Consider what looks good and what is it that you want to show off.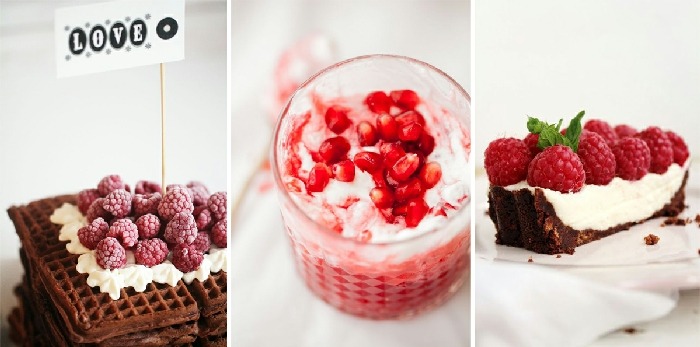 d. Imperfections
Imperfection of your food subject intrigues, and imperfection or the composition engages. For food, the moment a slice is cut or a bite is taken triggers that mouth-watering reaction—even more so if you have a beautiful section or filling that oozes out like from a chocolate lava cake…… pure bliss!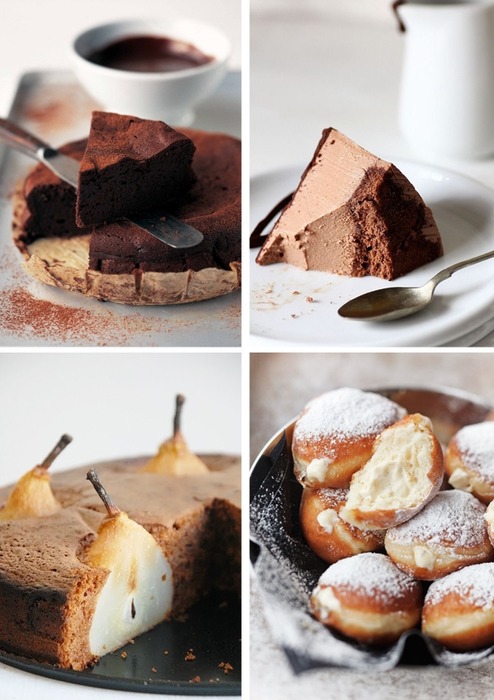 As for composition, you don't need to take in the entire subject for every photo. Leave parts of it outside the frame; it'll create dynamic and invite curiosity.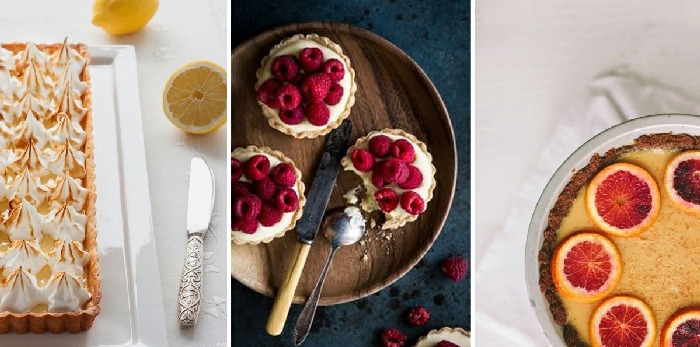 These are our 3 tips out of 10 for taking great food photography! Are you ready for more? Check them here!
Image source:
1.http://www.pinterest.com/pin/216383957070677109/
2.http://aimaida7.tumblr.com/page/39

3.http://noperfectdayforbananafish.tumblr.com/post/22829036241
4.http://dailyfix.co.za/recipes/breakfast-and-brunch/crumpets/
5.http://www.flickr.com/photos/56003102@N07/12320191445/
6.http://volevofarelochef.wordpress.com/2013/05/28/biscotti-alla-crema-gianduja-oppure-no/
7.http://www.pinterest.com/pin/216383957069373313/
8.http://www.flickr.com/photos/cphilippeau/11910829483/
9.http://www.flickr.com/photos/sillyaryu/6075320306/in/photostream/
10.http://iolandapujol.tumblr.com/post/62651566349/t-igah-qd-in-croatia
11.http://www.flickr.com/photos/shutter-click/6474658229/in/set-72157623986536967
12.http://havecakewilltravel.com/2012/10/09/pbbbsandwich/
13.http://livethemma.ikea.se/inspiration/gastbloggare-pavlova-med-farska-fikon
14.http://blog.jelanieshop.com/gourmand/milo-ice-cream-cake-by-the-sugar-hit/
15.http://www.pinterest.com/pin/216383957070487613/
16.http://www.pinterest.com/pin/216383957070147379/
17.http://toertchenzeit.de/orangen-pistazien-shortbread-dazu-die-neue-edeka-mit-liebe-und-eine-ganz-schoen-leckere-teatime/#comment-1019
18.http://www.tarteletteblog.com/2010/11/recipe-drunken-pumpkin-bourbon-tart.html
19.http://www.pinterest.com/pin/111534528245859024/
20.http://lapechefraiche.com/ruby-tuesday/
21.http://www.pinterest.com/pin/111534528245864274/
22.http://somekitchenstories.com/2012/09/26/caramelized-banana-bread-with-browned-butter-glaze/
23.http://eatmeblog.com/cinnamon-coffee-cake/
24.http://www.lovefoodeat.com/super-healthy-chocolate-orange-cake-with-rich-chocolate-frosting-vegan-gf/
25.http://frauzuckerstein.de/tag/waffeln/
26.http://gotujebolubi.pl/tag/na-deser/
27.http://kuchennelovestory.blogspot.ch/2013/07/tarta-kokosowa-z-malinami.html
28.http://toetjeaddicted.blogspot.tw/2014/02/lemon-meringue-tart.html?m=0
29.http://sipsandspoonfuls.com/
30.http://thevanillabeanblog.com/2013/02/blood-orange-pie.html
We at Pinkoi always cite the bloggers, designers, and content creators whose ideas we post. Any missing credit is unintentional and will be corrected upon notice. If you wish to share our content for personal use, please do so under these conditions:
Give Pinkoi credit and include a direct link to Pinkoi.com.
Must stay true to the original article; no word, picture, video and logo can be altered or added.
Read full ethics policy