An Insider's Look on Pinkoi Homepage Features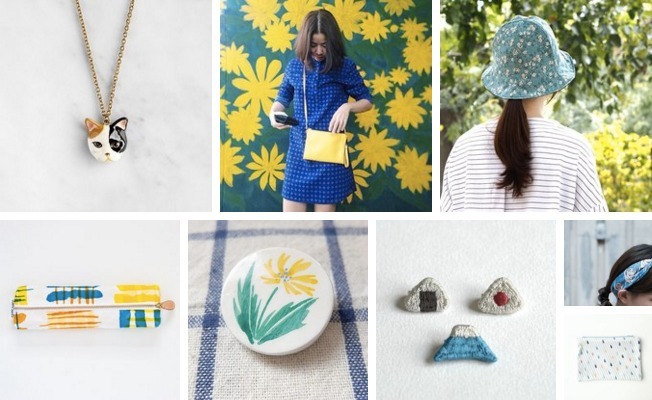 After reading about How to Get Featured on Pinkoi Homepage, today you're in for a treat: we are offering you an insider's look on how the daily Pinkoi homepage features are picked. Our editorial staff hand-pick and curate the features by three rules of thumb: 1. we identify trending themes from new products, 2. we decide on a color scheme, and 3. we favor clean-background product photos.
1. We identify trending themes from new products
Everyday is a new day for Pinkoi and for you! In the morning, we open up our laptops and start browsing through all the new products: they inspire us as we begin designing how you would experience Pinkoi homepage that day.
As we browse, themes will emerge. There might be trending colors, or seasonal items that catch our attention. The theme of the homepage feature might end up as anything from warm wooden textures to dark, sleek urban lifestyles, or joyful pastel colors. It's like a portfolio where the character comes first, and we fill in the details later.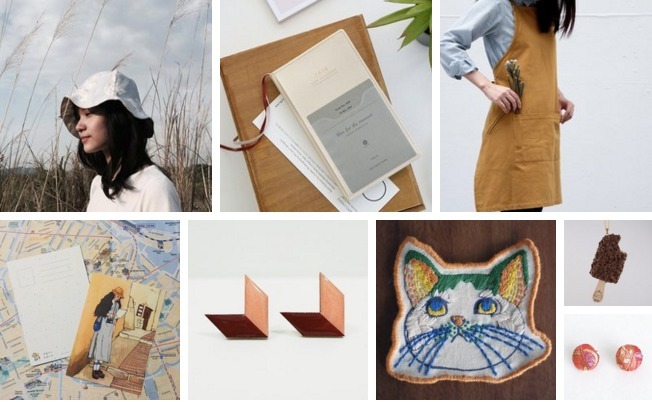 Earthy autumn tones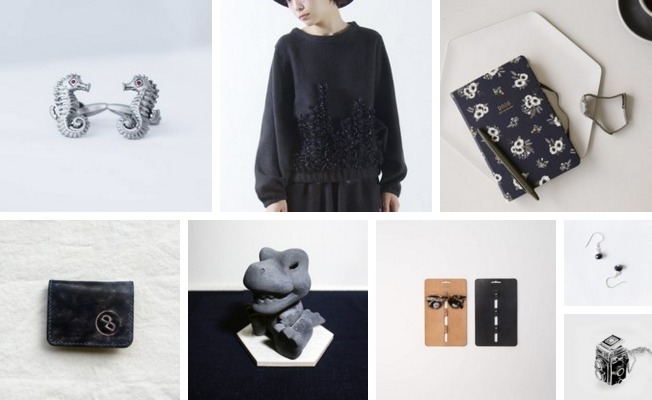 Low-key monotones
2. We decide on a color scheme
More often than not, the color scheme of a product photo decides if it belongs to the homepage feature that day. The featured products might belong to one color family, or in a two-tone, three-tone or multi-color scheme. We might also feature cool tones one day, warm tones the next, or mixed on some days. So one way you can prepare ahead is to check your color setting in your product descriptions, so that we don't miss your product when filtering by color.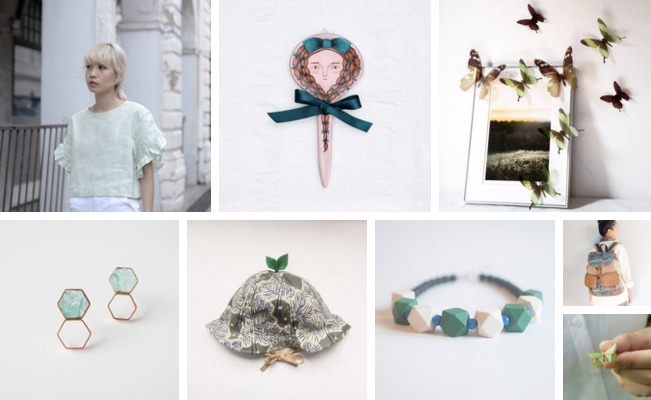 Example of sage monotone features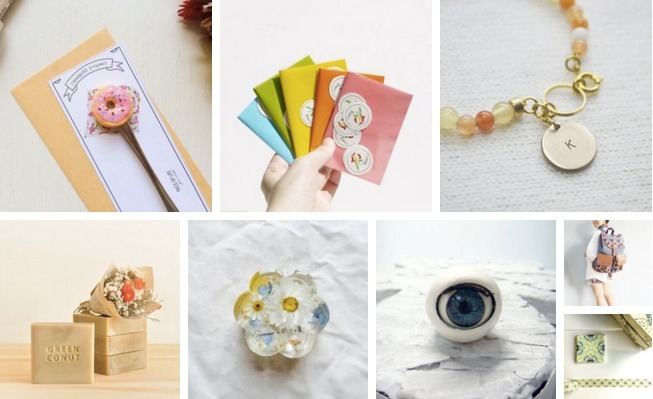 Example of a multi-color scheme
3. We favor clean-background product photos
Photos with clean backgrounds give us lots of flexibility to create visually-pleasing homepage features. For example, many sellers take photos of their products on a white, grey, wooden or black background, and these photos on similar background look stunning when they sit next to each other; other sellers go after very strong, specific styles instead, usually in their early stage. Whichever way you approach product photos, just bear in mind that showing off the best product quality and style is the top priority!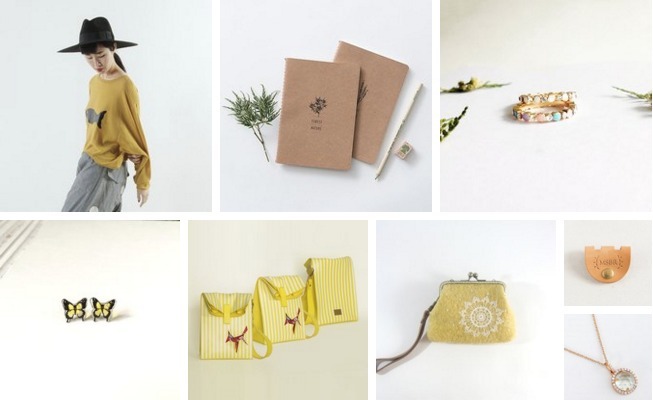 Photos with similar backgrounds enhances each other.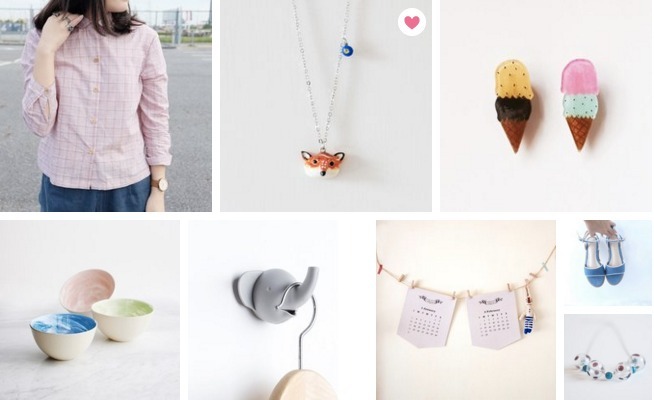 Although the background colors vary, there is a consistent focus on the products themselves, bouncing similar colors off of each other.
A few examples of homepage features that we love: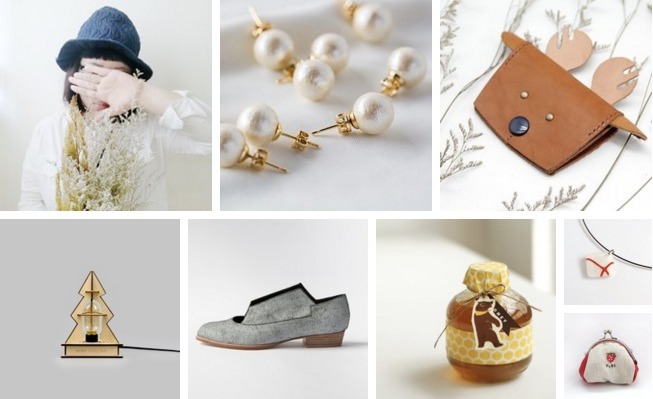 As snowflakes land on our shoulders, festive lights sparkle and reindeers roam the land, we're reminded that Christmas is coming! This homepage feature was inspired by the early signs of Christmas: snowfall, lightings, cold air and holiday blessings.
1. To play to a "White Christmas" theme, we chose photos in white tones with dreamy sparkles.
2. Christmas reminds us of snowy grounds, so we chose photos with grey or white backgrounds.
3. Christmas-related products such as reindeer, Christmas trees, snowballs etc. were featured.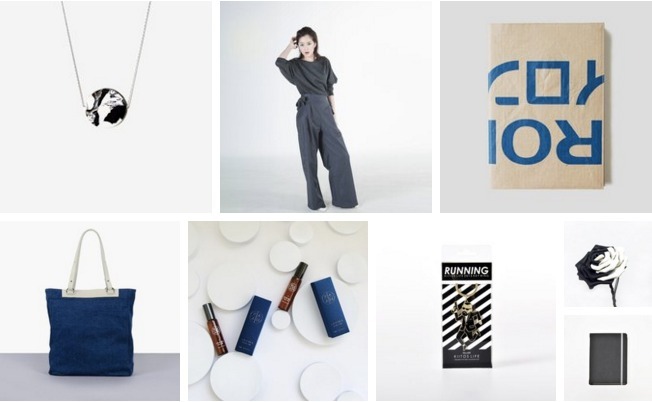 Be a modern woman, be yourself—strong and independent, gentle and unafraid to love yourself.
1. The theme of "Modern Women" inspired us to go after smart black and navy tones.
2. Rectangular, symmetrical products were chosen for bold, clear-cut visuals.
3. Products related to the urban lifestyle were featured, such as totes, fine stationery, jewelry and skincare products.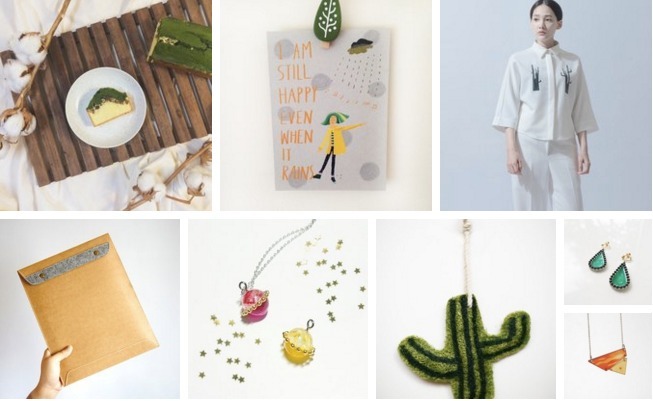 The change of season inspires us with fallen leaves, maple trees, afternoon tea, and grey skies. The theme is a cozy autumn afternoon spent with hot citrus tea and green tea cake under falling leaves, touched by nature's mysteries.
1. Orange, brown and olive shades reflected the cozy autumn theme.
2. Grey and eggshell background colors served as an autumn sky connecting all the photos.
3. Autumn reminds us to slow down, so lifestyle products like cake, cards, and succulents were featured.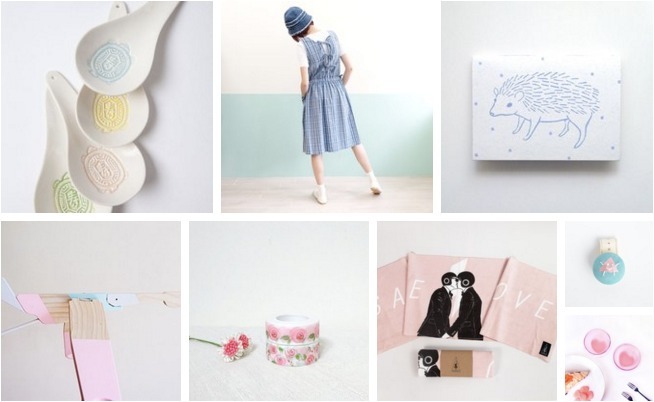 Do you believe love is the answer? Romantic, platonic, family, selfless… love takes on many faces. We used soft colors and florals to bring out the gentle kindness found in all kinds of love.
1. For an inclusive kind of love, we chose pastel tones like pink, baby blue and seagrass.
2. Products with floral and heart imageries were chosen to open up people's hearts!
3. We chose photos with a clear focus and a clean background to curate a harmonious composition.
Now you know what we were thinking and how the features came to be. Perhaps we'll see you on Pinkoi Homepage tomorrow? 
Tips for good lighting and great photos
► ► ► 5 Professional Photography Hacks You Didn't Know You Could Do
► ► ► 3 Tips for Great Photos with your Phone
We at Pinkoi always cite the bloggers, designers, and content creators whose ideas we post. Any missing credit is unintentional and will be corrected upon notice. If you wish to share our content for personal use, please do so under these conditions:
Give Pinkoi credit and include a direct link to Pinkoi.com.
Must stay true to the original article; no word, picture, video and logo can be altered or added.
Read full ethics policy