8 Greenhouses to Live Your Dream Lifestyle In
Pinkoi is Asia's leading marketplace for buying and selling independent design. Discover beautiful design products to decorate your lifestyle. Whether you're buying for yourself or someone special, Pinkoi is the ultimate gift shop for buying unique presents!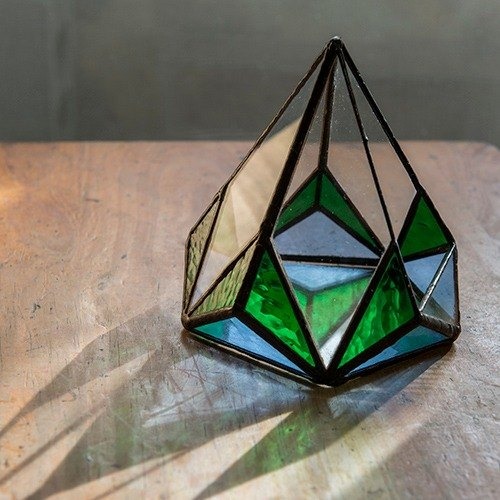 Diamond Greenhouse Planter from Story
This summer, we're totally ready for chilling out with friends and family for a BBQ, sipping fresh juice, and licking ice cream! Gatherings in backyards or parks are awesome, but one of our fantasies is to have our own greenhouse and invite friends to come relax and unwind with the leafy plants. So we can't resist listing some wonderful greenhouse fantasies for all of us!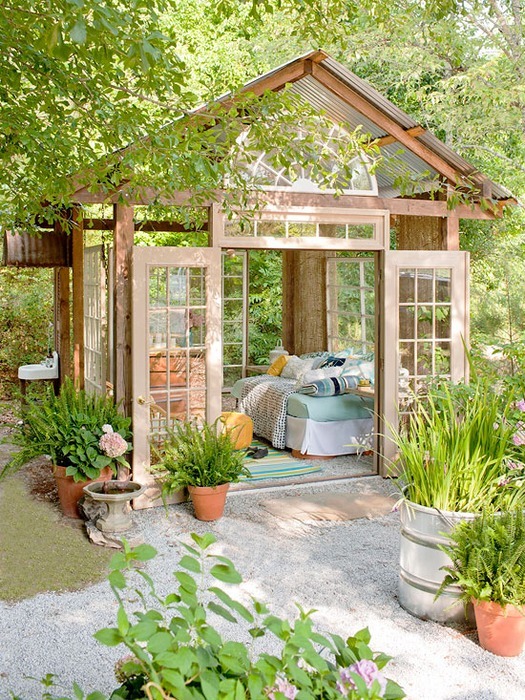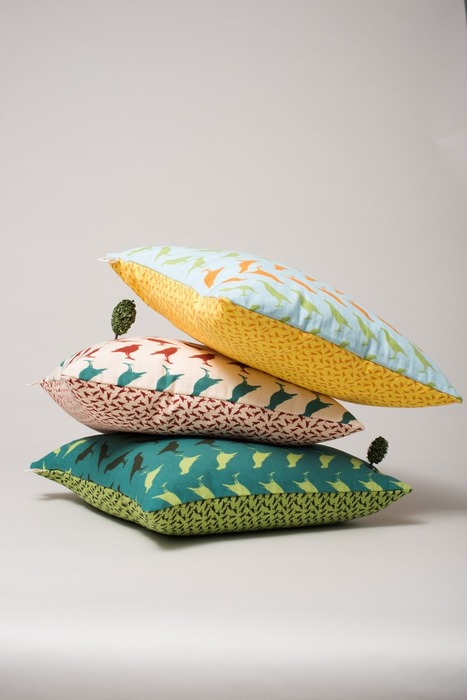 Two-Sided Taiwanese Starling Sham from inBlooom
Offering the guest a night in the garden under the stars? That's what we call hospitality!
2. Greenhouse cabinet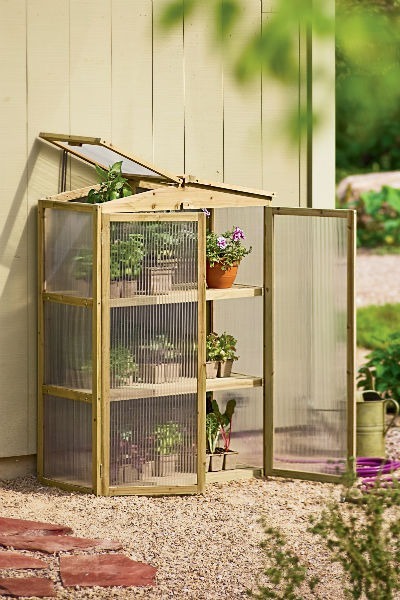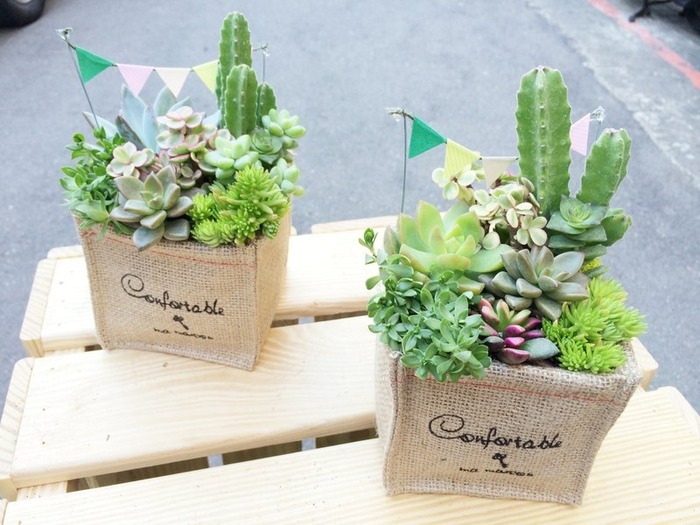 Linen Planter from Feng
Sunlight is the most natural energy source, so make the best of it! Miniature planters in a glass cabinet will drink up those sunshine happily, and in return they will offer therapeutic benefits!!
3. Greenhouse swimming pool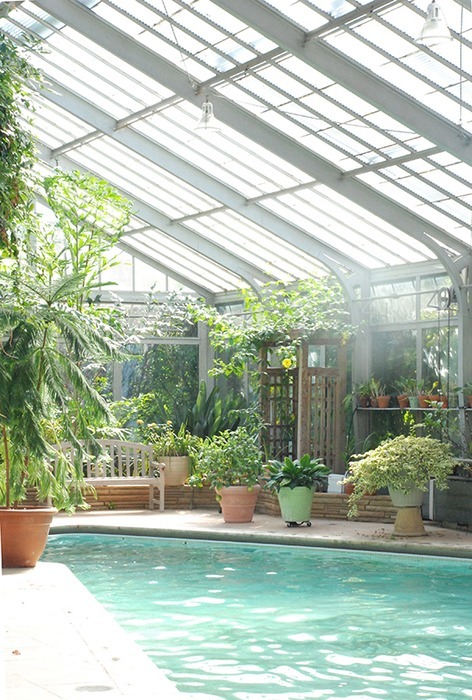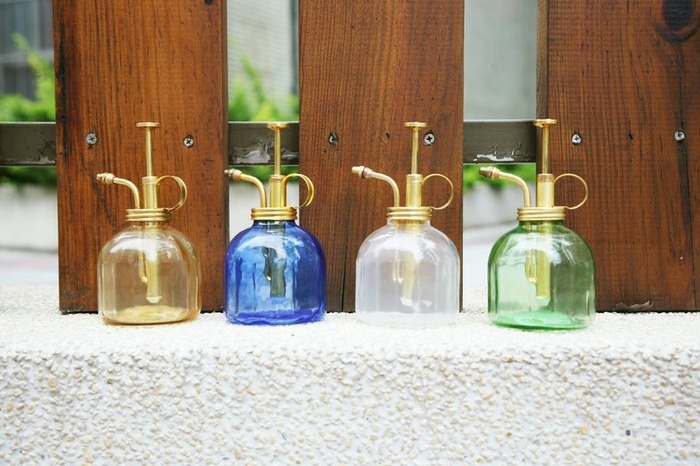 Dulton Glass Waterer from Modpoly
Do you want to be in a movie scene where you can take a dip in a such a romantic garden pool?
4. Desktop greenhouse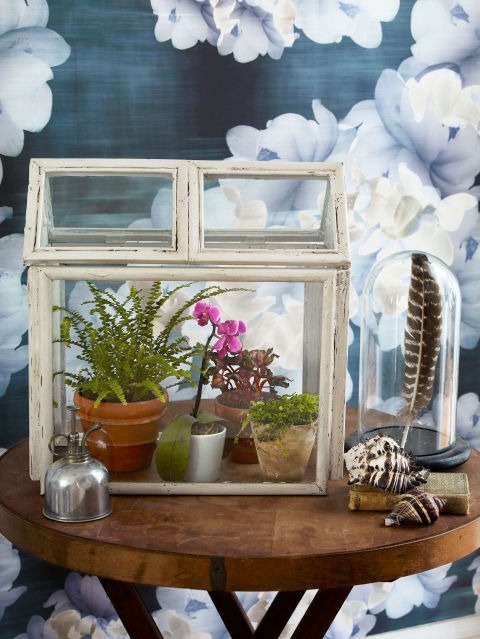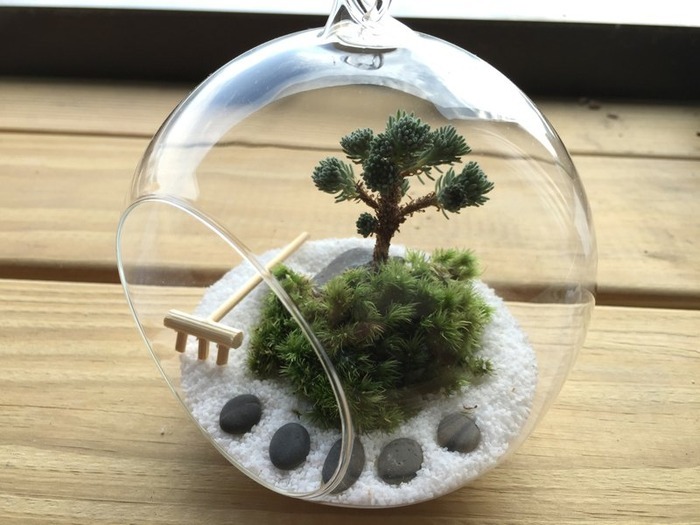 Zen Garden Planter from Pure Nature
Just like any pet, ferns and succulents fit into any corner of the house and can keep you company every moment!
5. Teahouse greenhouse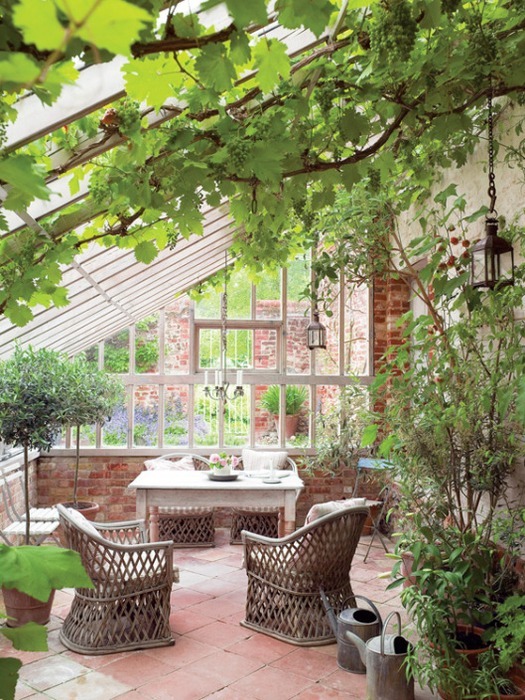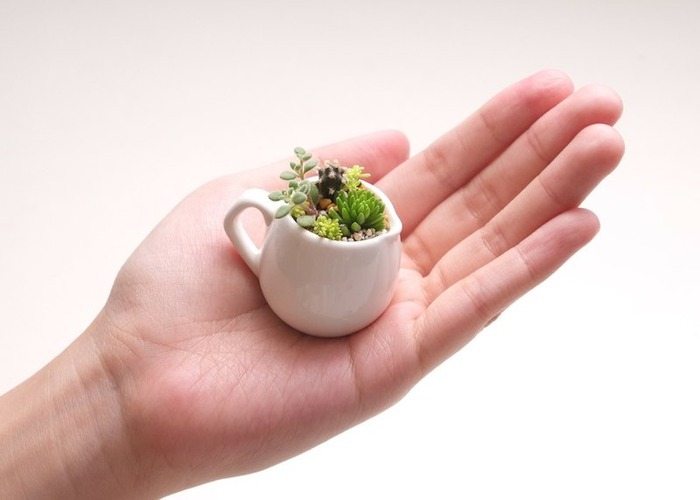 Creamer Pot Succulent Planter from I Am Piaopiao
This is where we imagine a nice English tea take place! Some good tea and a good book will keep us blissful all day.
6. Greenhouse living room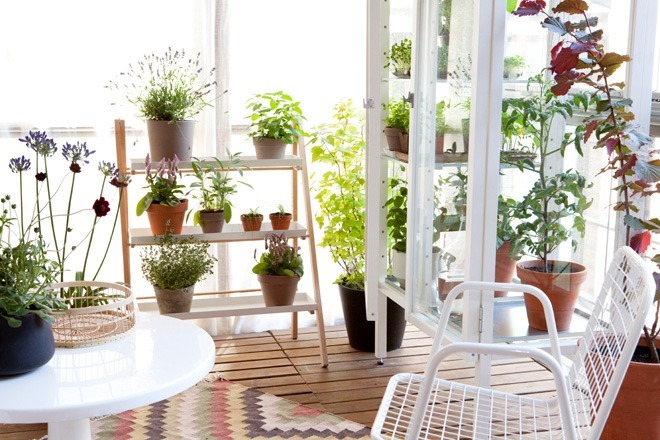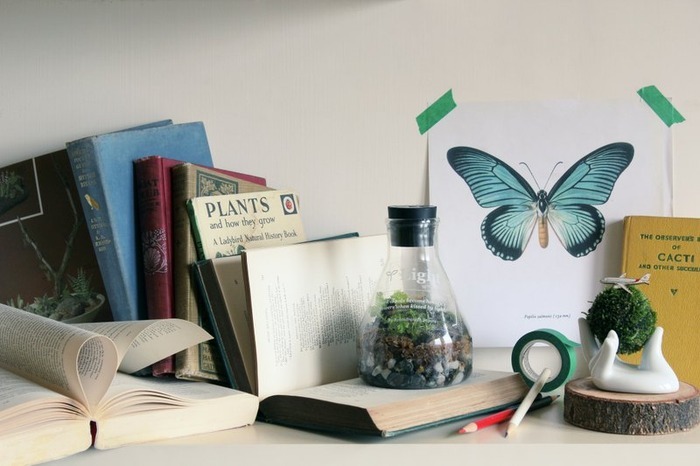 Poet Gardeners Carnivorous Terrarium from Green Sprout
No outdoor space to build a greenhouse? No problem! With a glass-door cabinet and some shelves, you can build your own indoor greenhouse.
7. Greenhouse studio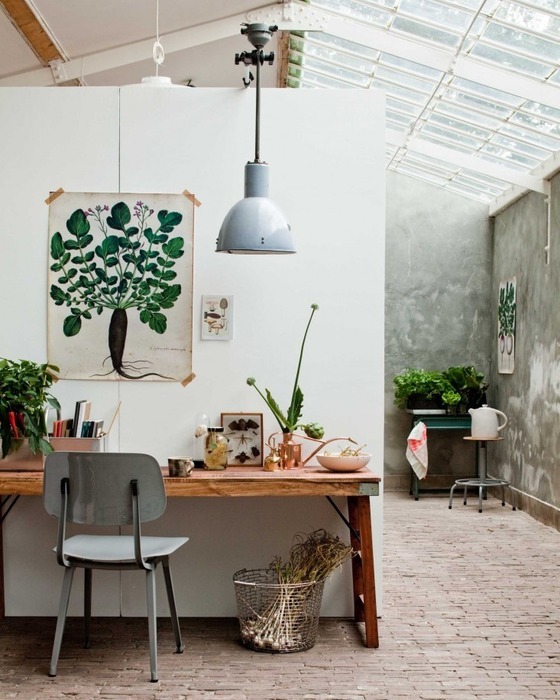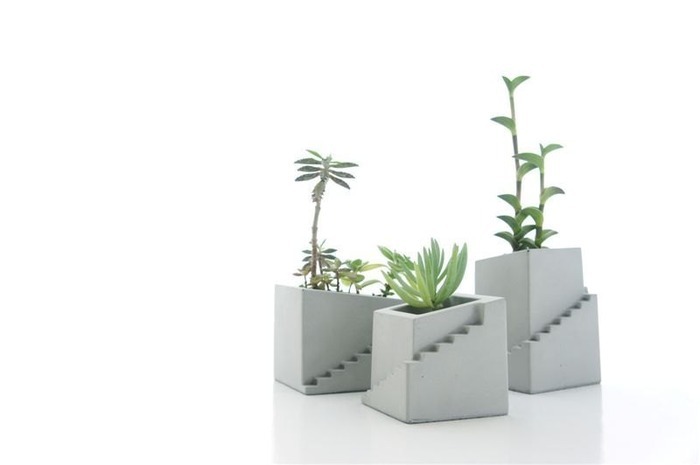 Cement Stairs Planter from KALKI'D
With a studio like this, it's hard not to stay and work overtime! The green planters give the grey concrete such a beautiful, lively industrial look.
8. Greenhouse dining room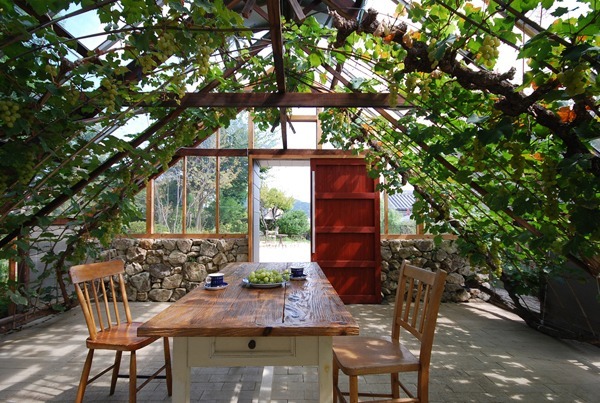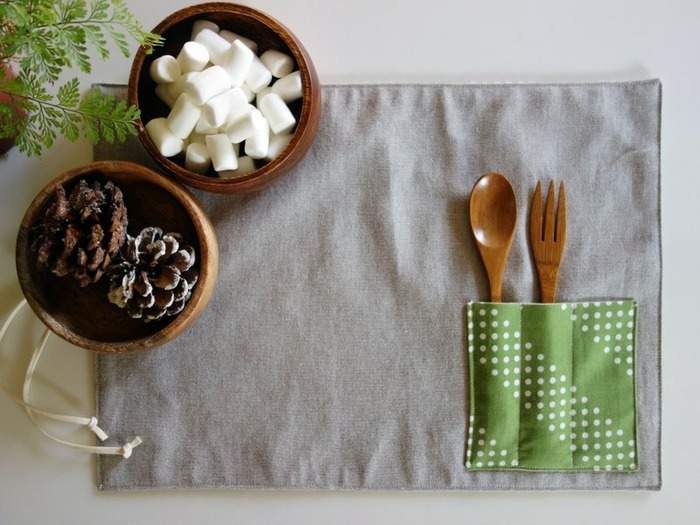 Prairie Placemat from Haha Zakka
This setup reminiscent of a French country dinner would be our motivation to cook a feast for our lovely friends!
Which greenhouse is your favorite?
Source: Brit + Co
Find a little something for your home sweet home
► ► ► Engraved Driftwood from Lovely Days
► ► ► Come Meet 9 Handmade Animal Pals from Japan 
► ► ► Color of the Week | Yellow & Gentle
We at Pinkoi always cite the bloggers, designers, and content creators whose ideas we post. Any missing credit is unintentional and will be corrected upon notice. If you wish to share our content for personal use, please do so under these conditions:
Give Pinkoi credit and include a direct link to Pinkoi.com.
Must stay true to the original article; no word, picture, video and logo can be altered or added.
Read full ethics policy