5 Warm Winter Messages in Chinese Calligraphy
The holidays are approaching and we think it's a great time to reflect and give thanks! You've seen us sending postcards and journaling a lot recently, and perhaps you're already making a list of friends to send holiday greetings to this year. With creativity and a warm heart, your handwritings can be beautiful works of art. Here are some wintertime greetings in Chinese calligraphy to inspire you!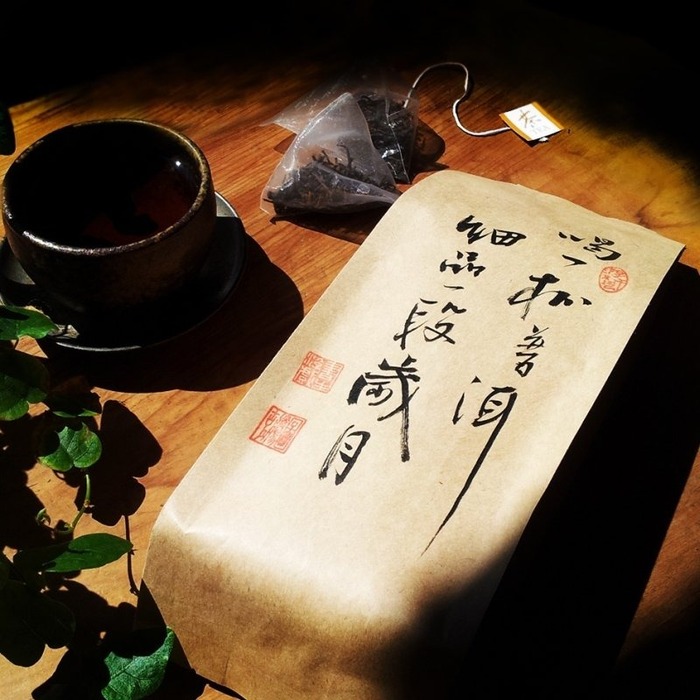 Loose Leaf Pu'er from Totemker
What it says: "Sip a cup of Pu'er tea / Savor the memories"
We love the white space calligraphy creates on paper. Find a blank canvas, and let your thoughts fly freely: it would be poetry both literally and visually.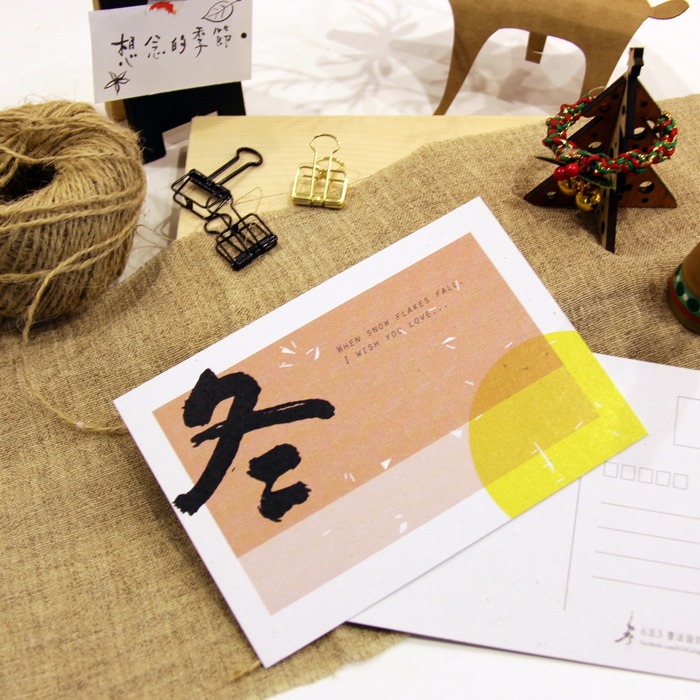 Missing You Postcard from 653
What it says: "Winter"
The Chinese character of "winter" has two drops of snow below a symbol of "endings". Isn't it a beautiful word to turn into a picture?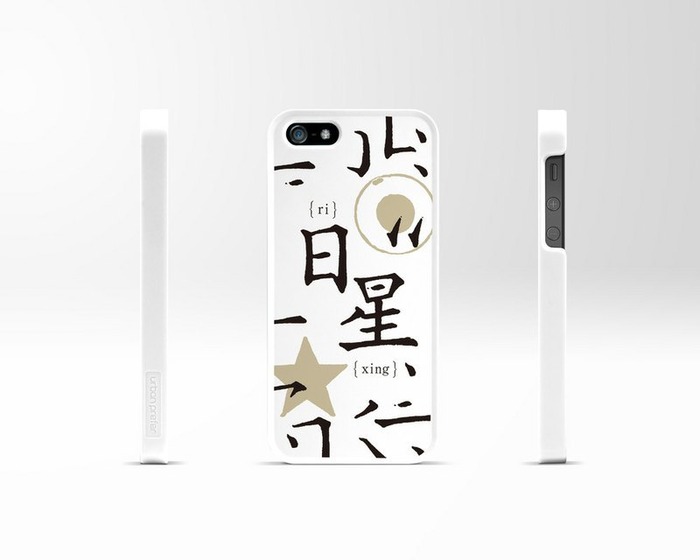 Ri Xing iPhone case from Urban Prefer
What it says: "Sun / Star"
Can you spot the spotlight characters here? "Ri" means the sun, "Xing" means the star, and together they mean the passing of time. But aside from their meanings, how you write words is what makes them personal. Create your own lettering with your unique dots, crosses, and so much more!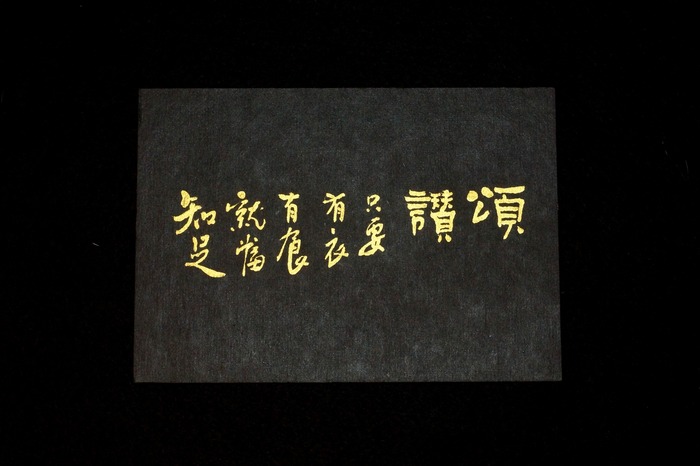 Praise Calligraphy Postcard from Duo Long 9 Days
What it says (from right to left):  "Praise / If we have enough food and clothing, let us be content."
Written from the right to left, as is traditionally done, the 12 characters together create an organic visual graphic greater than the sum of its parts.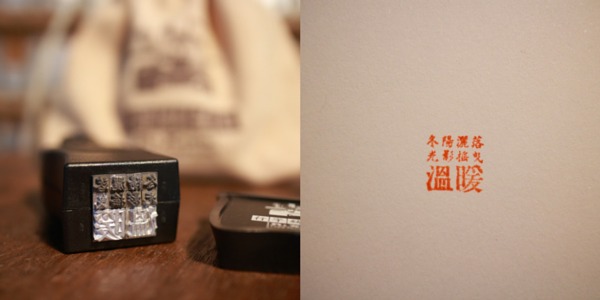 "Warmth" Lead Type Stamps from Rixing Type Foundry
What it says: "In the winter sun / Shadows dance/ Warmth"
The varieties of Chinese fonts are much fewer than English fonts because of the massive amount of characters involved. In this stamp, the characters in the top two rows are in a calligraphy brush style, and the bottom two characters are in a smoother style most early developed for woodblock printing.  
Start writing!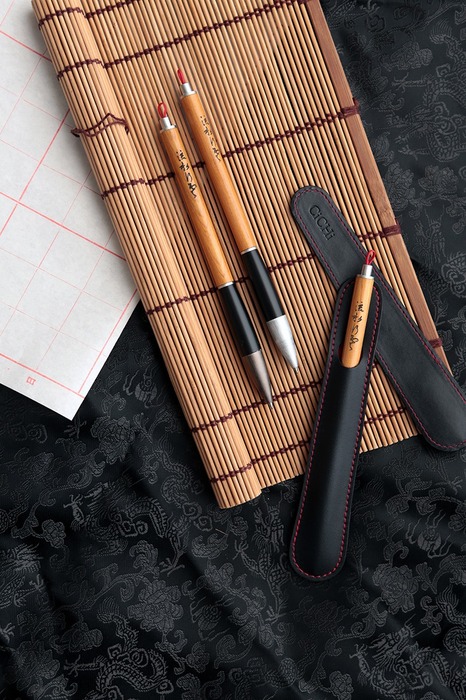 Joy is a Brush Calligraphy Pen from CiCHi
Do you like Chinese? Imagine yourself painting artistic strokes with this faux calligraphy brush—a ballpoint pen in disguise!
Who are you writing to this season?
► ► ► Do You Remember How it Feels to Put Pen on Paper?
► ► ► 7 Favorite Stationery from Asian Journal Designers
► ► ► 6 Crafty Upgrades for Writing Postcards
We at Pinkoi always cite the bloggers, designers, and content creators whose ideas we post. Any missing credit is unintentional and will be corrected upon notice. If you wish to share our content for personal use, please do so under these conditions:
Give Pinkoi credit and include a direct link to Pinkoi.com.
Must stay true to the original article; no word, picture, video and logo can be altered or added.
Read full ethics policy