Designtrepreneur | Hanamikoji Women's Shoes
Pinkoi is Asia's leading marketplace for buying and selling independent design. Discover beautiful design products to decorate your lifestyle. Whether you're buying for yourself or someone special, Pinkoi is the ultimate gift shop for buying unique presents!
The city of Kyoto and family-owned businesses in Tainan, Taiwan taught us one lesson: Do one thing and do it well. When you commit to the smallest details, you will eventually earn a place in the field.
It was love at first sight with Kyoto: inspired by its cultural heritage during a trip, a group of girls began creating shoes when they returned home to Tainan. Feeling the connection between the two cities, they aspire to make shoes for girls marching through life's journey. And so, Hanamikoji was born.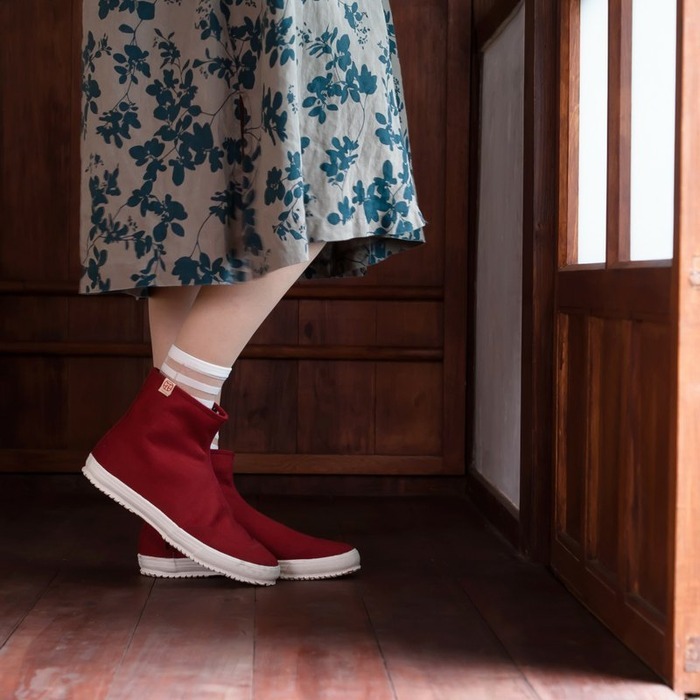 The girls originally worked in different departments for the same company—some in design and some in product development. They all had a dream to start a business, but it wasn't until the New Year of 2014 that they shared their dreams with each other. Fortunately, their previous work experience helped them share and communicate openly, and it has remained this way until now.
Instead of official titles, Hanamikoji team members call themselves "flower". They are the Drawing Flower, the Packaging Flower, the Writing Flower, the Sewing Flower and the Designing Flower who welcome and befriend visitors to their world.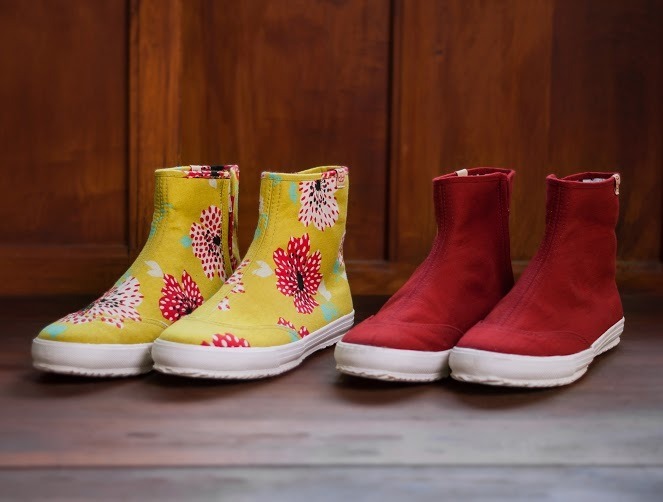 Why did you start your own brand?
It had a lot to do with a trip to Kyoto.
In 2013, we took a break and travelled to Kyoto together. We explored a lot, but not to all the places like how the guidebooks suggest. For example, we stayed put in Kyoto and stayed next to the Yasaka Shrine on Shijō Street the entire time. We could see the Hanami Koji (the "Flower-viewing Lane" in Kyoto) from our rooms everyday, and we got to know the city on our own feet, with our own eyes. We went  to the izakayas where the locals go, passed by the old man who opens his shop at 8 am every morning, and walked down the old streets and markets filled with colors and aromas.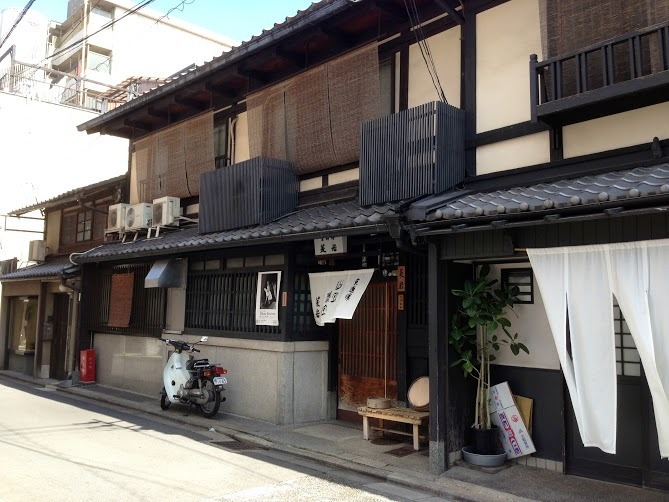 The good thing about staying put is that we passed by the Hanami Koji all the time—at least 8 or 9 times—and by the end of the trip, we almost felt like it's our own neighborhood. Looking back, it seemed kind of unnecessary, but we had great memories from it.
Kyoto left a lasting impression. Even after we returned home to Tainan, we started associating Tainan with Kyoto: they are both historical cities on a river delta, and full of culture and stories. We thought about ways to bridge the two cities, and came up with Hanamikoji shoes!
When did you choose design as your career? What motivates you to continue this path?
We simply wanted to make good shoes. Both Kyoto and Tainan are very walkable cities; you see locals and tourists on foot all the time. However, when you travel to a city like this and get dressed for the day, shoes often become the problem. Most flats aren't great for walking, boots are somewhat inconvenient, and sneakers are not very fashion-friendly.
We started our brand out of a simple need: a pair of walkable, nice-looking shoes for girls.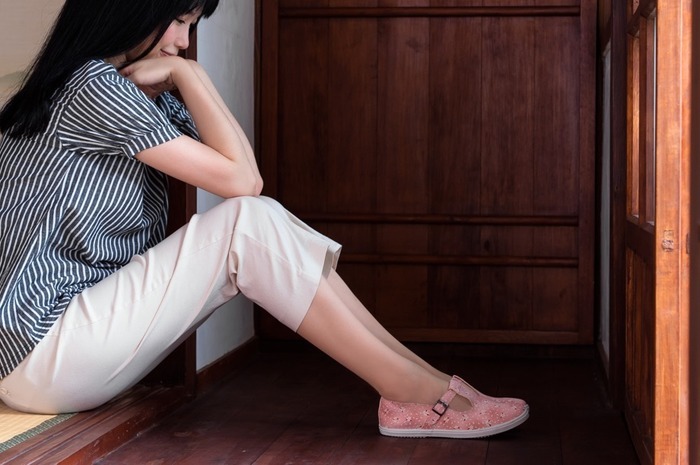 We want Hanamikoji shoes to be a girl's best friend for adventures and for the everyday. They're comfortable and durable, encouraging you to discover life—just the kind of loyal support we all need! This belief is what kept us going as a team.
What's the greatest fulfillment of running your own business?
Customers' acknowledgement and compliments are our greatest fulfillment.
Ever since we started running our own business, we've started to appreciate the little things more and more; even a simple comment like "comfy" makes us happier than great food or material goods. Listening to customer feedback is a big deal to us and we owe it to Pinkoi. It's not just about good and bad reviews, but being able to interact closely with our customers.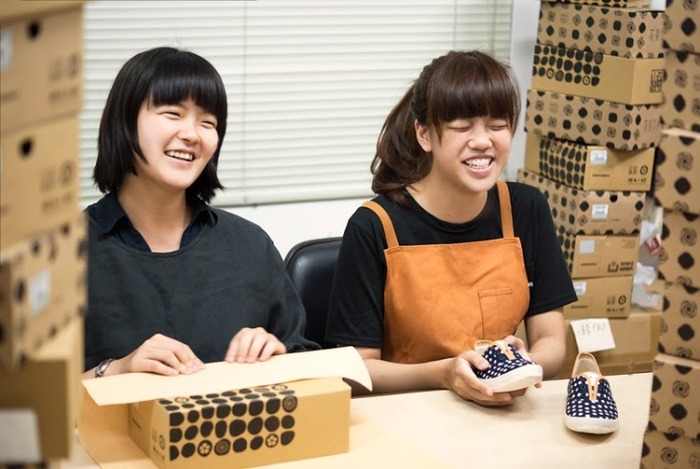 Things like thank you notes from customers and the sight of someone walking in Hanamikoji shoes warm our hearts all the time.
Shoes are very special products: they take people to places. We always need to move forward in life, whether in careers or travels, and that takes courage. Even if you're taking small steps, there is a lot to discover if you pay attention—this is what travelling really means to us. When we make shoes, we have the chance to support someone to make a move and make a difference. That's why our slogan is "Make everyday a journey with Hanamikoji."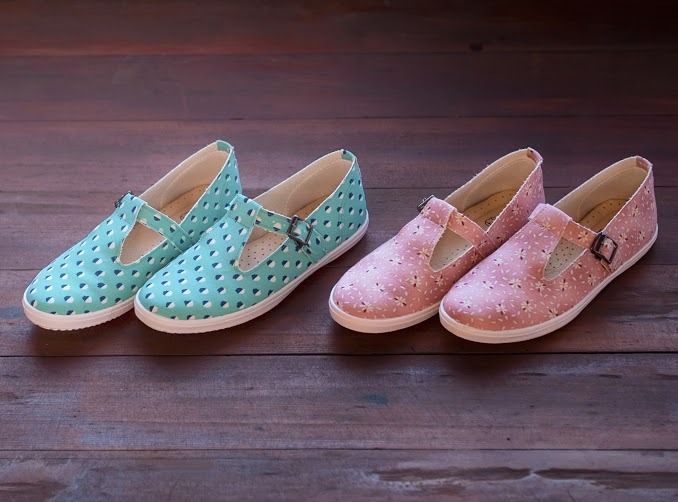 What is the biggest challenge you've faced so far?
Besides designing shoes, our work also includes inspecting shoes, organizing them, writing thank you notes, and packaging. So our biggest challenge is improving the process and details so customers get the best experience. Last year, we even redesigned our logo—after tons of discussion of course—so that customers can recognize us more easily.
Making decisions is the number one challenge that comes with doing what you believe in. When making decisions, we always put the customers first; even if we're not perfect, we're always improving from their feedbacks.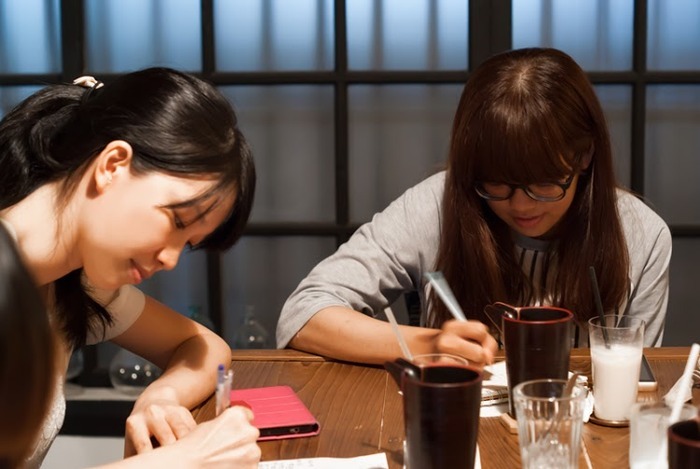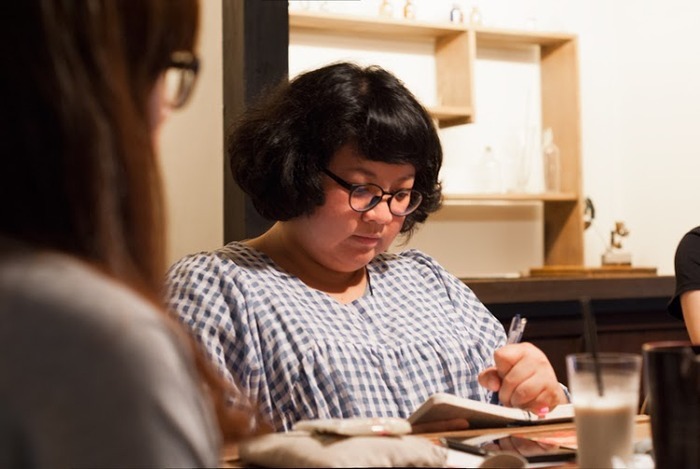 Please offer some words of wisdom to up-and-coming designers.
There is no need to do everything by yourself. Big visions are built on many efforts, including learning to let go. Also, remember to be resilient and kind.
It's very important to work with people you're comfortable around, who share your values and communicate openly. Having your own team is like having a family; each has their strengths and characters, and when someone is tired, another will always step up to root for you. Never fight alone!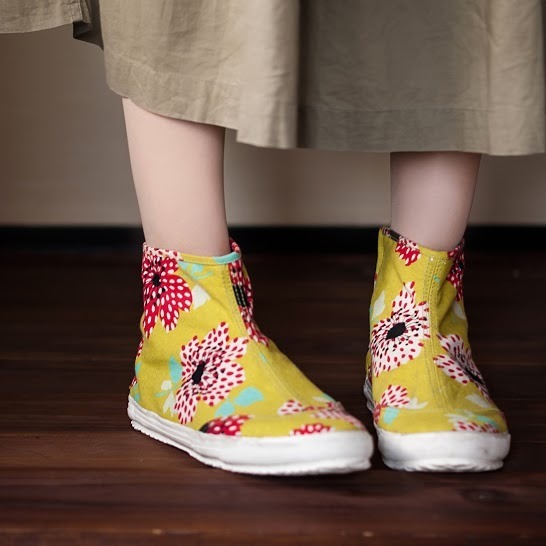 How did your brand grow after joining Pinkoi?
We've experienced first-hand Pinkoi's passion for sharing and promoting good design. Pinkoi is a very friendly platform and we feel the team putting in a lot of effort to support and promote aspiring designers.
In the first 6 months of joining Pinkoi, we were selling 5 pairs of shoes at most every month. Horrible, wasn't it? Even though we were trying to do the right thing, we seemed to be doing something wrong. It was discouraging, but we kept working hard until Pinkoi finally noticed Hanamikoji, and reached out with promotional opportunities. Immediately, things turned around: customers were lining up, and during the Pinkoi Popup Goodie campaign this year, we were even too busy to eat. But I guess that's a good problem to have!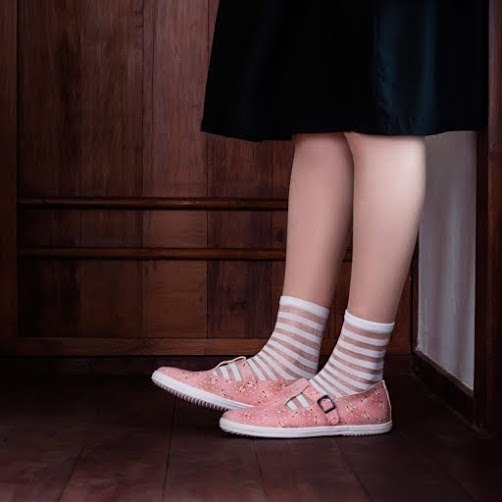 Pinkoi is a great platform for small teams and designers. If you're starting your dream business, Pinkoi would definitely be one of your strongest business partners. Even as sellers, we would shop on Pinkoi a lot, discovering new and interesting designs on Pinkoi.
What would you like to say to the Pinkoi community?
Having shared goals will help you move forward as a team and appreciate the journey together!
Check out the Hanamikoji store, or Get Inspired by more designers!
► ► ► Designtrepreneur | Lovely Days
► ► ► Featured Shop | Chiao's Mini Showroom
► ► ► Featured Shop | +10 Socks
We at Pinkoi always cite the bloggers, designers, and content creators whose ideas we post. Any missing credit is unintentional and will be corrected upon notice. If you wish to share our content for personal use, please do so under these conditions:
Give Pinkoi credit and include a direct link to Pinkoi.com.
Must stay true to the original article; no word, picture, video and logo can be altered or added.
Read full ethics policy